Make Up Your Mind And Decide To Crush A Sixer Of Martin House's Lowest ABV Beer To Date, Its Fifth Collaborative Effort With The Toadies.
Welcome to On Tap! Each week in this recurring feature, we'll take an in-depth look at one of the many beers now available in the suddenly crowded North Texas brew scene. The goal here is to look at these area beers without our local goggles on and to wonder aloud, "Is this beer good or do I just like it because it's local?" Should be a fun experiment, no? Cheers to that!
This week, we sipped on Martin House's Possum Kingdom Pilsner.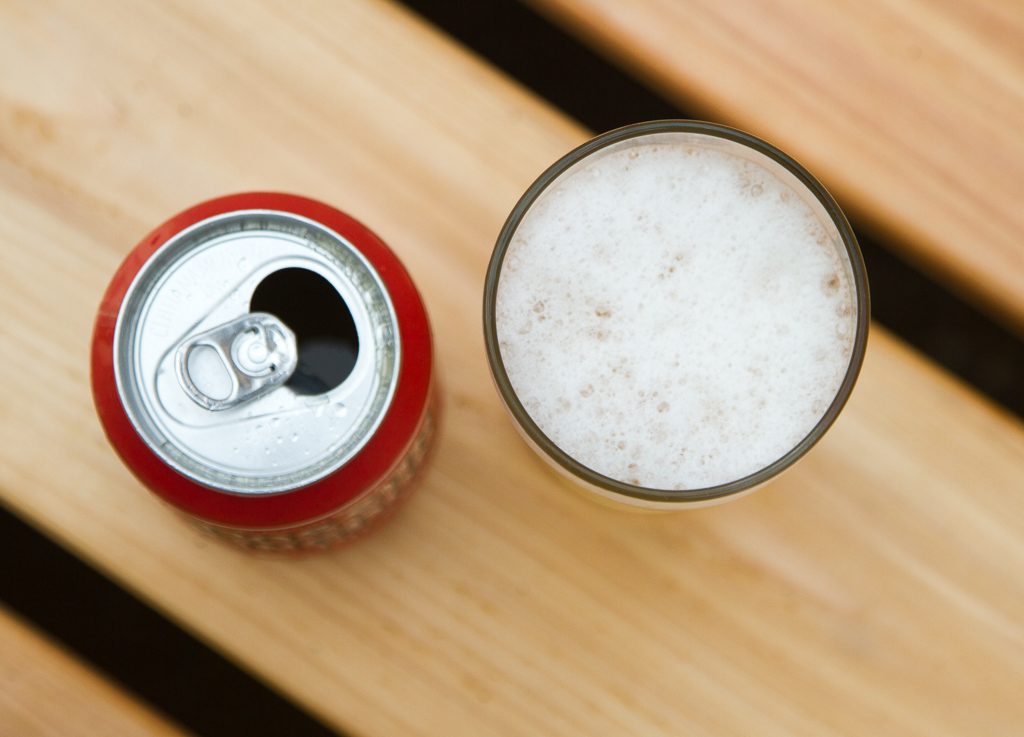 Fast Facts on Martin House Possum Kingdom Pilsner.
Style: Czech lager (Bohemian pilsner).
ABV: 4 percent.
International Bitterness Units (IBUs): 15.
Color: Palest gold.
Availability: Cans and draft, seasonal.
Overview.
In another local rock band-inspired move, Martin House has yet again released a beer that's a nod to the Toadies. In case you haven't been paying attention, this marks the fifth beer that MH has released that pays homage to the Toadies. That's a lot of beers! Possum Kingdom Pilsner is named after what's considered to be the band's most popular song, so hopefully the brewery will have a wildly popular beer on its hands here too, yeah? On its site, MH states that this Possum Kingdom Pilsner is the lowest-alcohol beer it has released thus far. I dig a flavorful session beer, so I'm excited to dig in at that prospect, actually! What's lower than four percent ABV, you ask? Well, perhaps Oklahoma swill macro beer? From the craft side of the house, you might encounter a light lager, a grisette or the hodge-podge farmhouse table beer type like Jester King's Le Petit Prince, all of which have a special place in my heart (except perhaps the Oklahoma swill). Hey, did you know that Oklahoma is finally changing its weird beer law? But, hey, eyes on our state!. Back to the pilsner — brewed in Texas, by Texans!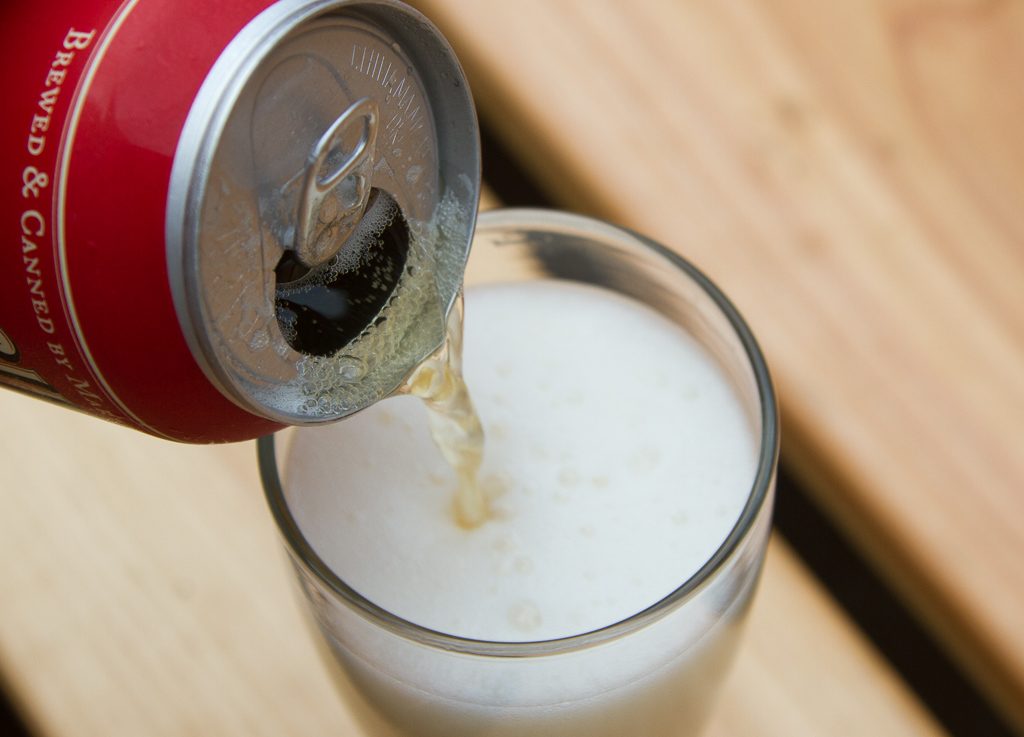 Background on Czech Lager.
The Czech Lager style is one of those smaller sub-styles of beer that fits into the larger pilsner family. And while the BCJP 2015 guidelines have been out for quite some time as of this writing, I still find it a confusing way to classify a bohemian pilsner type beer such as PK Pilsner. Czech Lager is classified by color and ABV strength. PK Pilsner is a pale Czech Lager — or as I'd rather call it, a bohemian pilsner. What separates the Czech pils variation from, say, a German pilsner? Only a few minor, subtle traits. Czech pilsners have a base of pilsner malt; they're typically brewed with Saaz hops, or a closely-related Noble hop. Hop additions can take on a slightly herbal tone; moderate bitterness is appropriate but it shouldn't overpower the beer by any means. Small hints of ester or diacetyl may be present. The finish should be smooth, and the body should remain on the lighter side. Unlike a German pilsner, though, the Czech pilsner is not as highly attenuated, and it can take on a slightly fuller body and mouthfeel. Czech lager strains are known to be fermented at a bit of a lower temp than German lager strains, and that's probably what also helps some of the lesser-noticed differences shine through. Diacetyl is also a commonly noted trait in Czech lagers, albeit very small amounts. Also, Czech lagers are typically made using a decoction mash, although I doubt many North Texas brewers go to this length. All in all, if there's a short description I'd use for beer like a Czech lager, I'd clump this style (and several others) in to a blanket style referred to as lawnmower beer.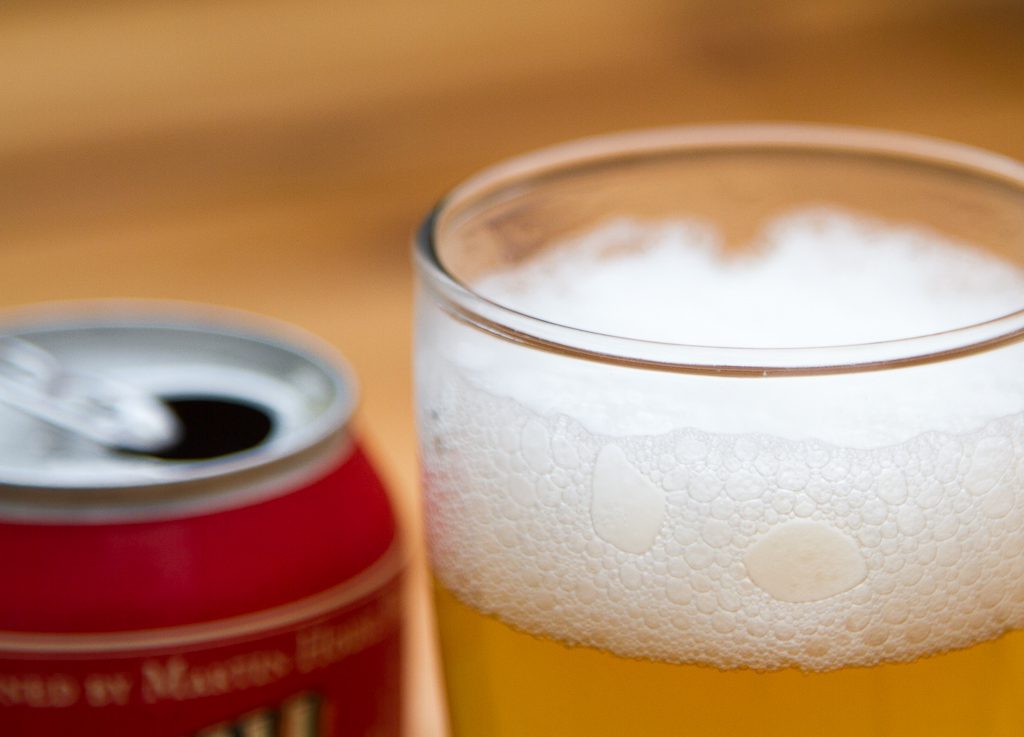 Appearance.
PK Pilsner pours a very, very pale gold color in the glass. Photos here are with a small pilsner-type glass. I see a very nice amount of head that stands up to a firm pour. In fact, I over-poured this beer as if it were the first beer I've ever poured into a glass. Whoops! The foam dissipates after a few minutes and I'm left with a beer that looks like what I should have poured from the start. The clarity is pretty good here, though I do see a teeny tiny amount of haze particles.
Aroma.
This beer has that classic pilsner-forward aroma that I crave. It's grainy, with a tiny bit of sulphury lager notes from the fermentation profile, and a trace of diacetyl. It reminds me of a classic German pils, except with a little bit more grainy sweetness. Hop aroma is restrained, but what's here is a bit on the herbal and peppery side.
Flavor.
The grainy situation continues in the flavor. PK Pils provides a bit more body than a super-crisp German pilsner, and I like this small amount of grainy sweetness. Bitterness is dialed in just right, and the Saaz hops provides an earthy, spicy, lingering bitterness. The fermentation profile definitely shows through with some lager character.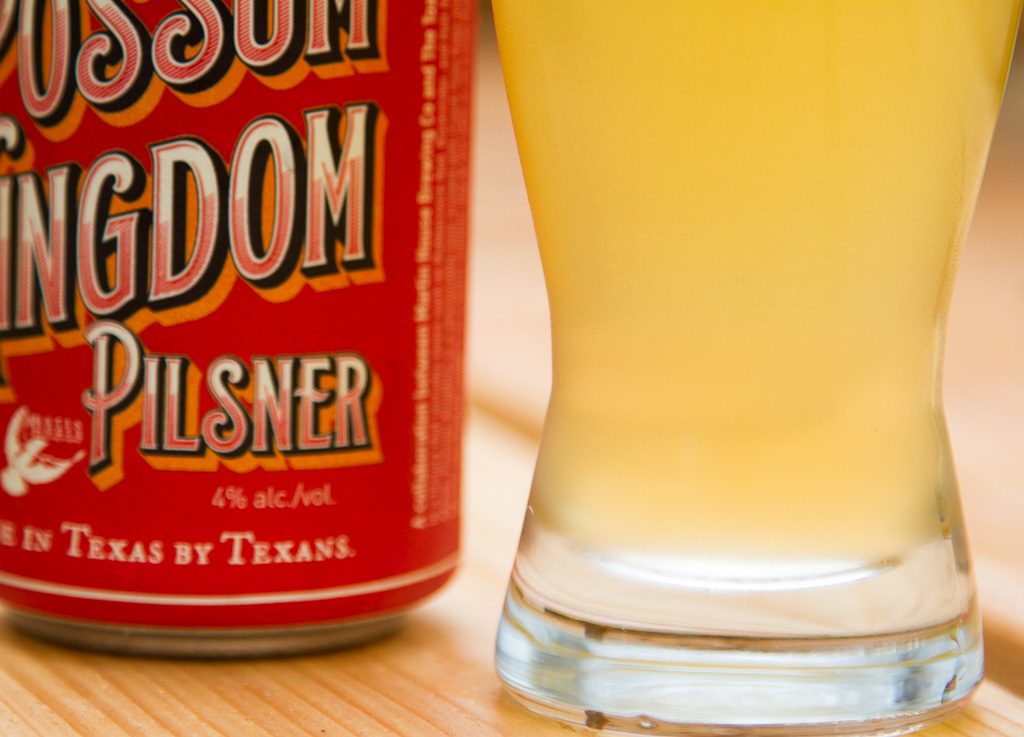 Mouthfeel.
PK Pils drinks bright, and it's imminently crushable. And while this is a very low ABV beer, it still keeps plenty of body around to provide a sense of fullness and roundness. While this may be one of the lowest-ABV beers we've reviewed, it certainly doesn't lack anything in the mouthfeel department, or any other department for that matter. PK Pils finishes clean and dry, and hop bitterness lingers until the next sip.
Overall Impression.
I dig PK Pilsner! With all of the wacky beers that Martin House releases, it's a refreshing surprise to see a straight-up, no bullshit, classic style come out of this brewery. Furthermore, PK Pils is a very refreshing, bright, and enjoyable representation on its style. My normal go-to for a German pils or Czech pils is Real Ale's Hans' Pils, but now I have a slightly different alternative for when I want to get my pils on.
Score.
On a scale of 1 to 10, I'd give Martin House Possum Kingdom Pilsner a 8.25.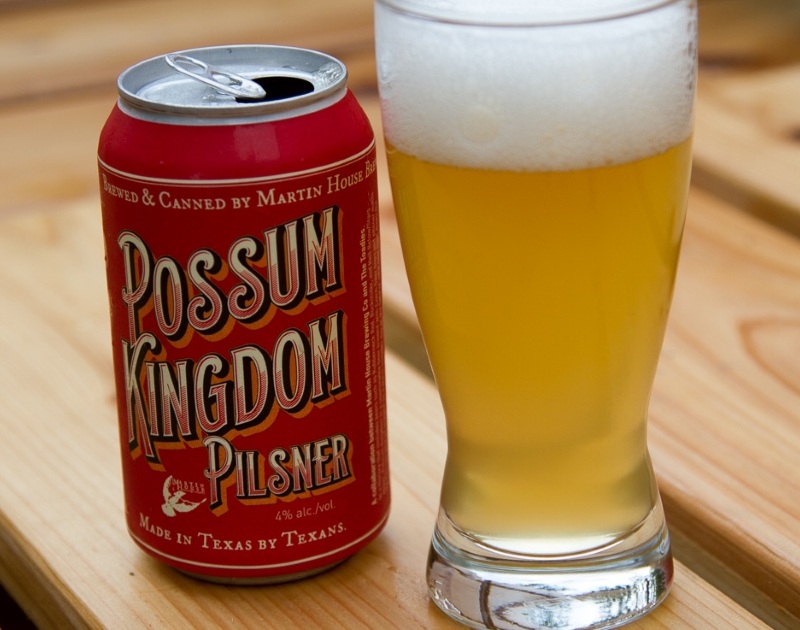 Previous On Tap Reviews:
All photos by Ben Smithson.