BrainDead Brewing's Galactic Federation Of Might Is A Galaxy Hops-Infused Double IPA That Will Force Choke Your Tastebuds Into Submission With Its Citrusy Flavor And Hop Intensity.
Welcome to On Tap! Each week in this recurring feature, we'll take an in-depth look at one of the many beers now available in the suddenly crowded North Texas brew scene. The goal here is to look at these area beers without our local goggles on and to wonder aloud, "Is this beer good or do I just like it because it's local?" Should be a fun experiment, no? Cheers to that!
This week, we sipped on Braindead Brewing's Galactic Federation of Might.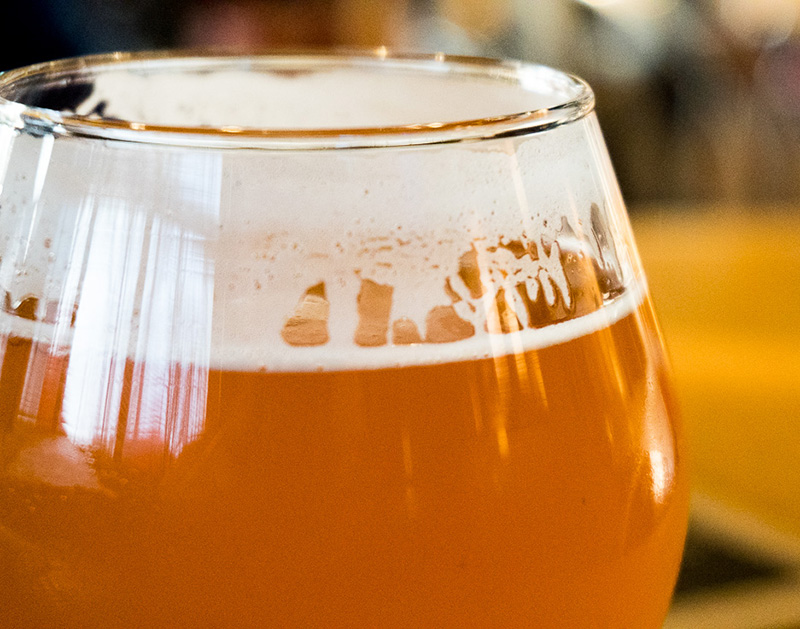 Fast Facts on Braindead Brewing Galactic Federation of Might.
Style: Double IPA.
ABV: 10.2 percent.
International Bitterness Units (IBUs): 101.
Color: Pale orange.
Availability: Limited – brewpub only.
Overview.
It's not often that a brewery reaches out to me to review a beer before it comes out. I don't know why this doesn't happen more often; I'm sure with On Tap!'s readership pull in the North Texas beer scene, we'd get more access like this! Nevertheless, I got a semi-exclusive opportunity to sit down with one of Braindead's big IPAs coming out, and of course I jumped at the opportunity. To be clear, this isn't the first year release of Galactic Federation of Might, but this is the first I have seen of it. Braindead says that this is the second release of this beer, so we're damn close, if off by only one year on the timing. This year's GFoM takes the ABV up just a bit, just cresting over the imminent 10 percent threshold. So put your helmet on 'cause this is helmet beer territory.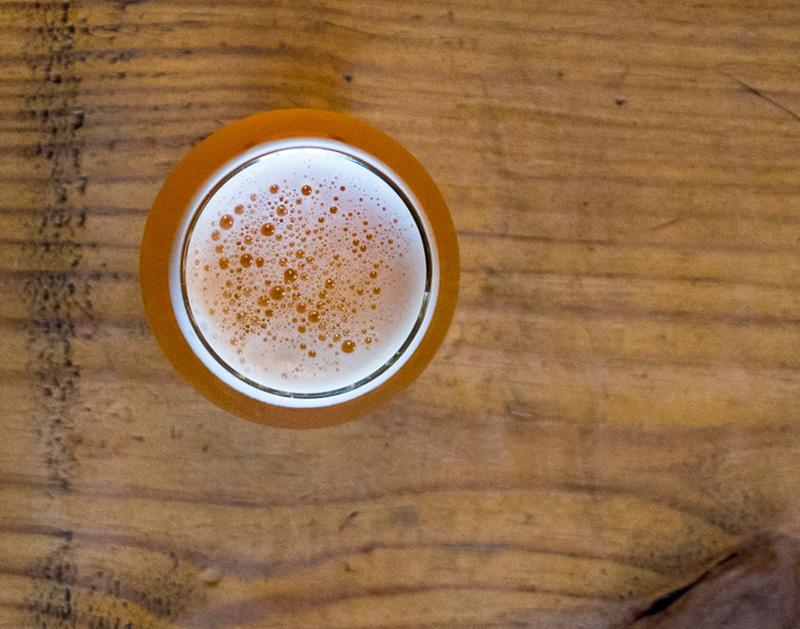 Background on Double IPA.
The Double IPA is a hopped-up version of an American IPA. So what you get in a standard American IPA is American or New World hop varieties used in an aggressive, assertive manner. If an American IPA cranks the hop bitterness and aroma to somewhat high level, the Double IPA steps in and takes hop bitterness and aroma to an even more bigly level. Not only should the hop profile be over the top, but Double IPAs should have a healthy though somewhat second-chair malt backbone to support the hop intensity. And while the malt profile is not the star of the Double IPA show, it's absolutely necessary to brew with a large grain bill in order to up the gravity for balance's sake. Double IPAs are often dry hopped, that is, hopped with an additional charge at some point through the brewing process. Some beers are even dry hopped a second time.
Appearance.
Galactic Federation of Might pours a deep gold, hazy orange color into the glass. I know that there's a haze crazy all about the New England IPA style, but that's not exactly what's going on here. In fact, if memory serves me correctly, most of Braindead's Double IPAs have a fair amount of hazy character to them. With GFoM, the haze is likely a product from Braindead's house English Ale yeast's flocculation, or a product of flaked oats in the grist.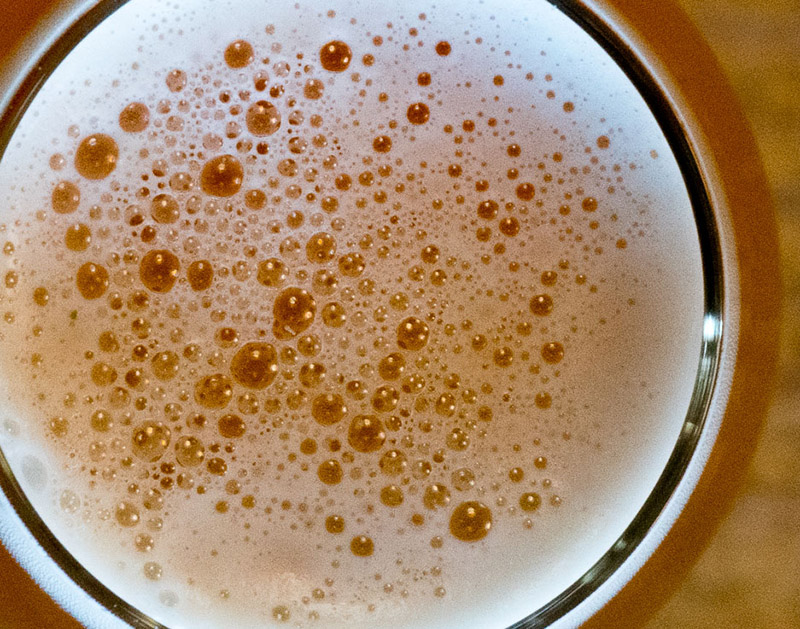 Aroma.
GFoM has a bright, tropical, citrus aroma that's hard to not notice. It's so intense that it completely takes over the aroma profile of this beer, and in a good way. The malt is noticeable, but barely. From what I learned, Braindead adds cane sugar to this beer to help up the gravity a wee bit, while at the same time keeping the malt profile more on the subdued side. From a hopping perspective — and I mean both for aroma and for boil additions, Braindead hits this beer with Galaxy hops. So this is a single-hop beer through and through. Galaxy hops are known to give off tropical notes and their high alpha acids and oil content make for some intensely interesting IPAs.
Flavor.
This beer bonks me over the head with citrus. Its grain bill seems clean and balanced, if not almost ignorable from the hop intensity here. There's a small wheat addition, too, and it provides a roundness to the malt bill and gives it a little bit more character. On the sip, there's a warming alcohol note to GFoM and it's hard to believe that Braindead packed a whopping 10.2 percent ABV into this beer. Taste aside, though, I can feel my tongue tingle and warm as I work my way through this beer. It's sneaky and enjoyable. Hop bitterness lingers for a extra-long time on this beer.
Mouthfeel.
For the huge amount of flavor, aroma and alcohol on this beer, it finishes very dry. Braindead's English Ale house yeast tends to do just that – finish clean and dry. As stated, this beer hides the alcohol mighty sneakily, but then a lingering alcohol warmth does shine through in the aftertaste. For its dry finish, I get a healthy amount of resiny, sticky, big IPA dank on my lips.
Overall Impression.
Though the double IPA style certainly wasn't the first beer style I got myself into, it's one of my favorites. The intense, aggressive hop bitterness of GFoM balances nicely with its massive grain bill-fueled ABV. I like Galactic Federation of Might, and it will remain on my radar screen for ordering next time I'm at Braindead.
On a more general note, Braindead releases a lot of beers, and it's hard to keep up. As of this review, Braindead has over 20 in-house beers on its menu. Furthermore, many brewpubs with this format do just the same. Don't get me wrong — I love the commitment and firepower of a full-scale production brewery. But I have a special place in my heart for the smaller brewpub. It's the brewpub's smaller scale that gives it freedom to release one-offs and weirder beers. Granted, GFoM isn't a wacky beer or a one-off; it's a super-solid Double IPA.
Score. On a scale of 1 to 10, I'd give Braindead Brewing Galactic Federation of Might a 9.25.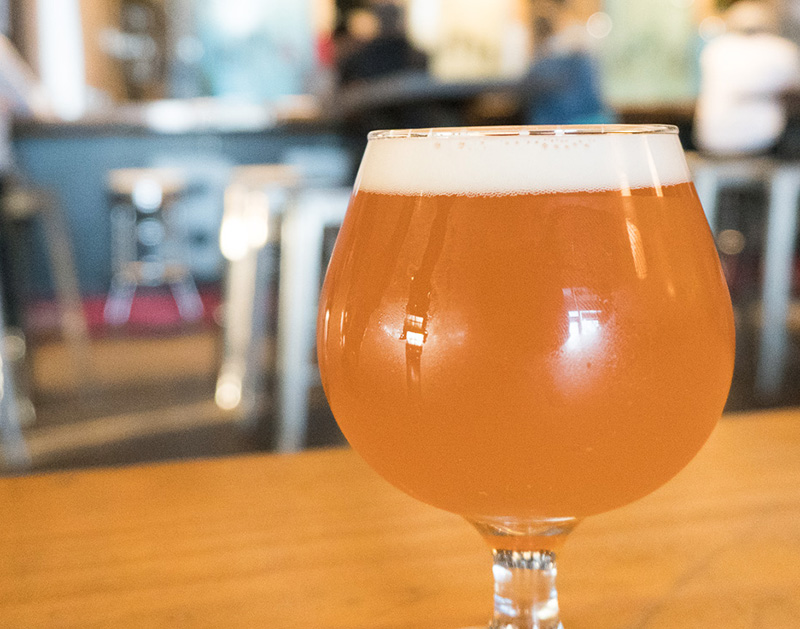 All photos by Ben Smithson.