Taking Flight From Its Brewery Home In Pilot Point, Whistle Post's Shoofly Coconut Lime Ale Will Give You Some Serious Island Vibes.
Welcome to On Tap! Each week in this recurring feature, we'll take an in-depth look at one of the many beers now available in the suddenly crowded North Texas brew scene. The goal here is to look at these area beers without our local goggles on and to wonder aloud, "Is this beer good or do I just like it because it's local?" Should be a fun experiment, no? Cheers to that!
This week, we sipped on Whistle Post Brewing's Shoofly Coconut Lime Ale.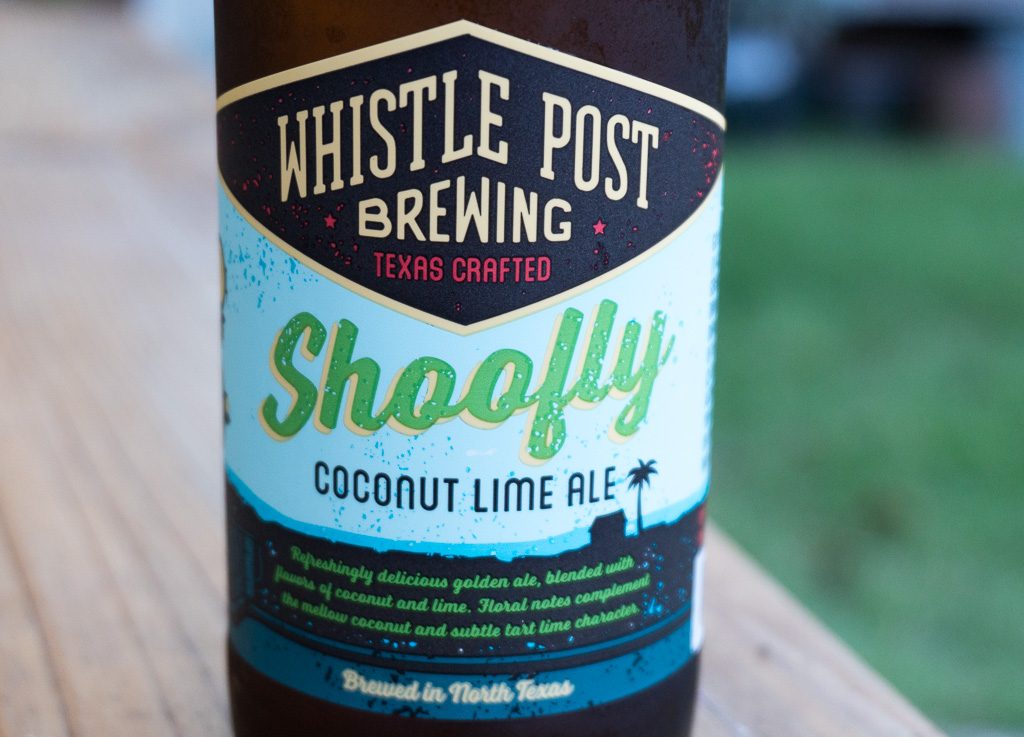 Fast Facts on Whistle Post Coconut Lime Ale.
Style: Blond Ale (fruited).
ABV: 5.2 percent.
International Bitterness Units (IBUs): 18.
Color: Medium gold.
Availability: Bottles and draft.
Overview.
Way up north — and I mean way up there, like northeast of Denton, even — there's a little brewery tucked away in Pilot Point. Whistle Post Brewing is relatively new on the North Texas beer scene, having opened in the summer of 2016. The first beer I tried from Whistle Post Brewing was its Lizard Scorcher, an IPA that did not suck in the least bit. I haven't driven through Pilot Point in quite some time. Have you? I hope it still has its quaint, bucolic downtown square. Honestly, I don't think of Pilot Point too often. Aside from finding out that Whistle Post Brewing based its operations up there, I think the last time I heard about Pilot Point making the news was when locals got their underwear in a bind over a large mural on the side of a building that depicted a large finger flicking an apple at a nude woman. Is it Eve in the Garden of Eden? Does it matter? Let's get back to the beer.
Background on Blonde Ale.
The Golden Ale, as Whistle Post Brewing calls it, is likely categorized as a Blonde Ale by current BJCP standards. This American style is crisp, refreshing, and easy-going. Malty and somewhat sweet aromas are commonplace. Low to moderate fruitiness is optional, and a low to medium hop aroma is also within guidelines. This style should be brilliantly clear, and should show a decent amount of head retention. In the flavor department, the malt should provide a nice, light malty and sweet, estery flavor. It can also have some bread, toast or wheaty flavors here too. Bitterness should be low to medium, but the balance of this type of beer is typically toward the malt. This medium bodied style should finish crisp and light, with a small bit of residual sweetness.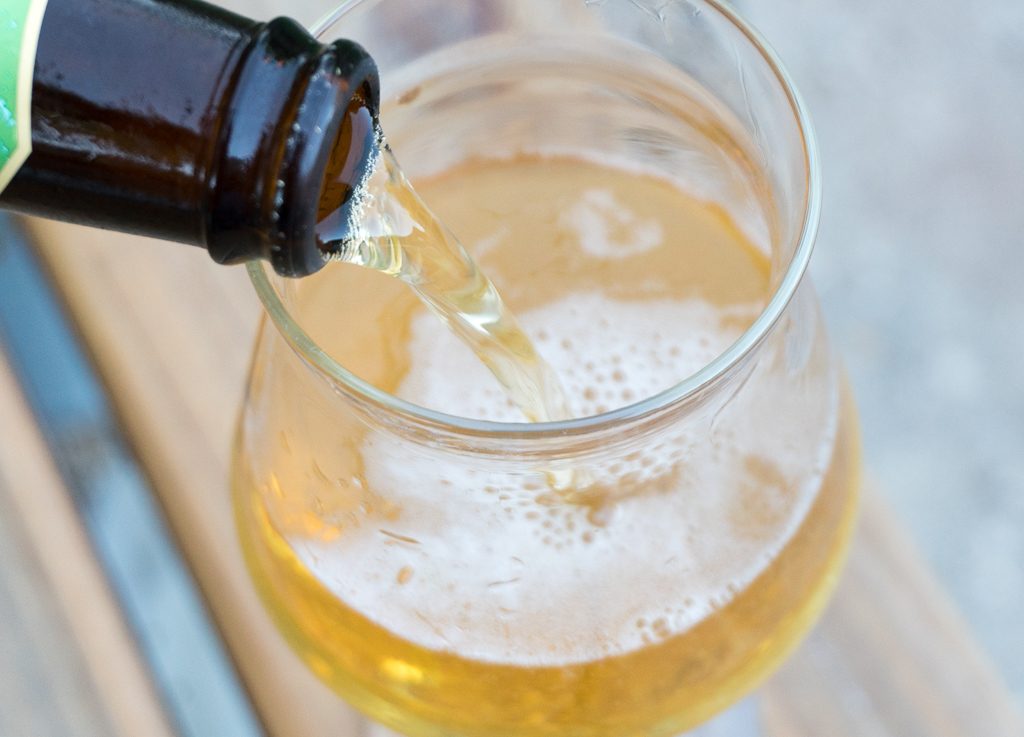 Appearance.
Shoofly Coconut Lime Ale pours a medium gold color into the glass. I see a bit of foam here as I pour it gently, but it's not quite what I was hoping for. The clarity is on point, and it tells me that Whistle Post probably keeps the wheat addition to the grain bill on the lower side.
Aroma.
I get malty sweetness from the start. There's a noticeable, but subtle amount of hop on the nose, too. Paired with the hops is a small kick from the lime addition. The lime smells fresh, both pith and peel, and it's not as twangy as I was expecting (in a good way). The same thing is going on here with the coconut; it's subtle and remains a supporting cast member in the aroma department. Overall, the aroma is sweet, and it has notes of both lime and coconut, and the additions to the base blonde ale provide a nice sense of balance.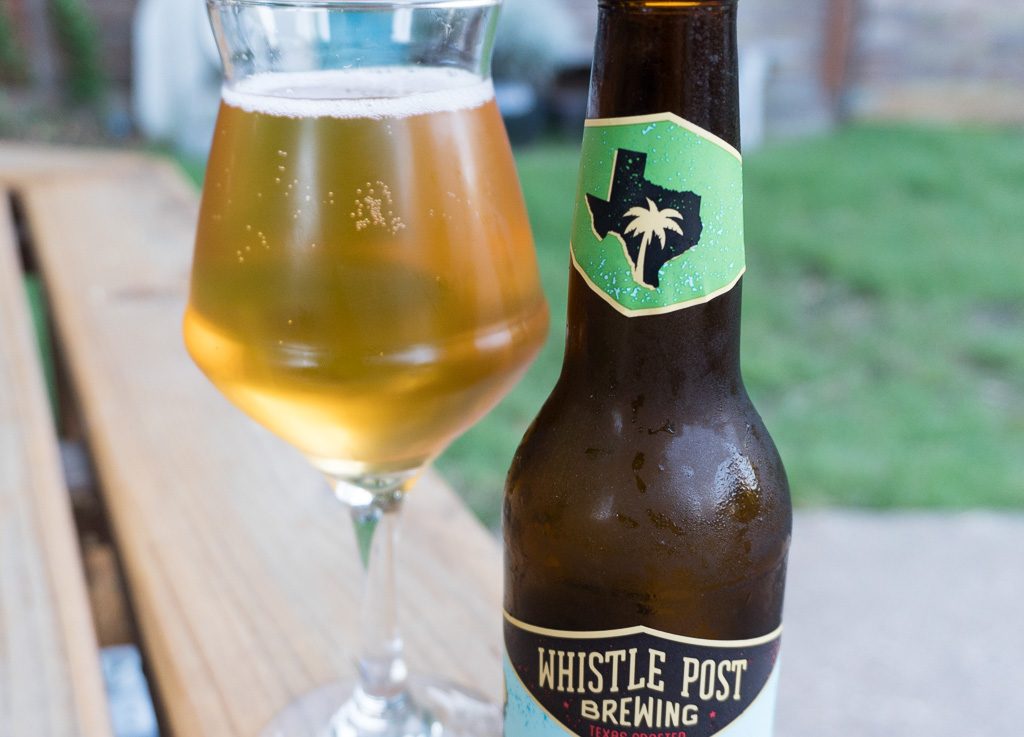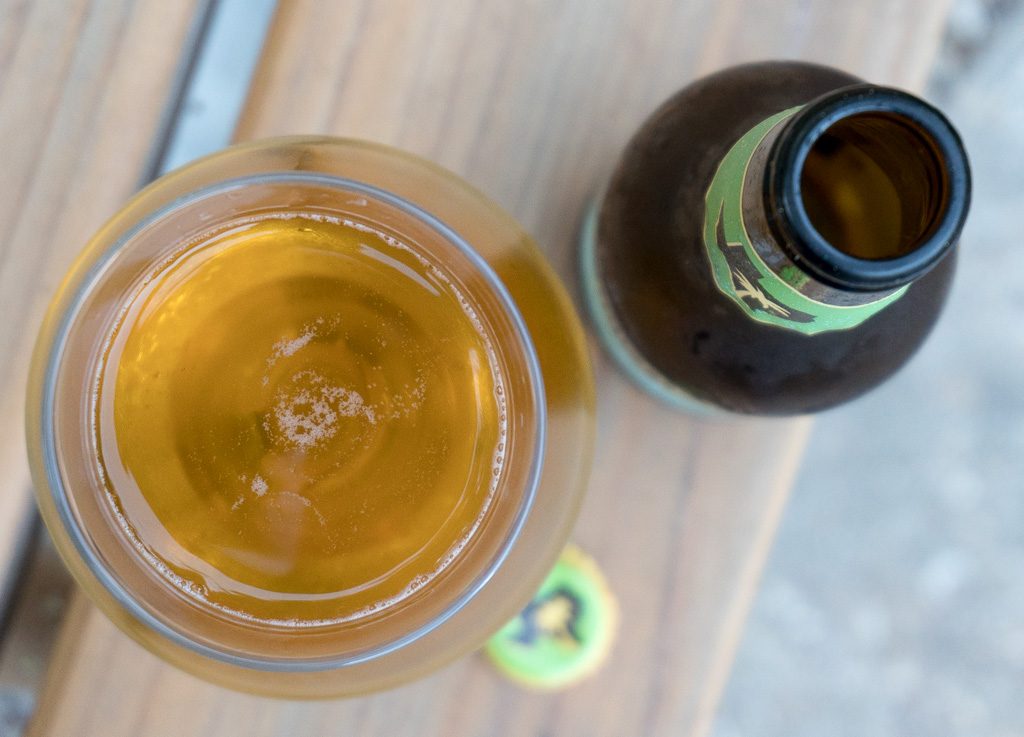 Flavor.
Your mileage may vary, but for me the coconut is a bit more pronounced in the taste as compared to the sniff. The sweetness on the tongue gets together with the coconut and gives this beer a summer, beachy vibe. And don't forget about the lime! It's here, too, but for me the lime stays behind the coconut and general sweetness. It helps amp up the small-ish amount of hop bitterness.
Mouthfeel.
Shoofly Coco Lime is a medium bodied beer. It feels like it drinks a little bit fuller than its 5.2 percent ABV. This is likely from the perceived sweetness I get from the lime and coconut, and maybe even from an elevated mash temp – although the mash temp tweak is just speculation on my part. For its perceived sweetness on the swallow, this beer finishes bright and crisp. It's not sugary sweet, per se, just a bit sweet tasting.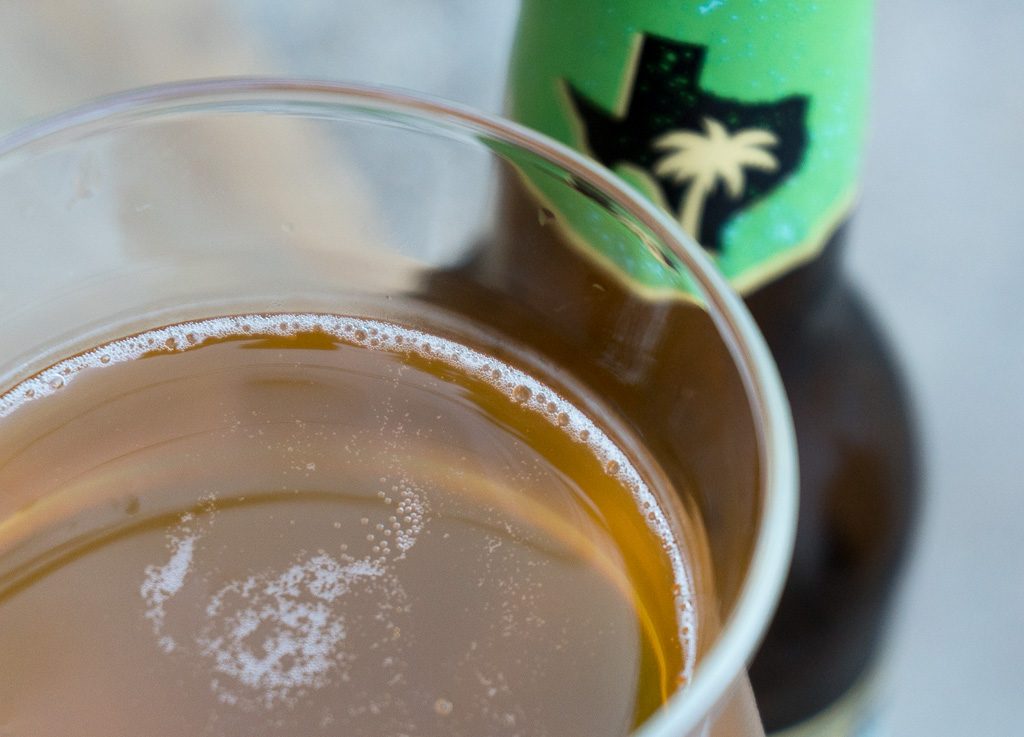 Overall Impression.
I like this beer. I'm not going to sit here and say that this beer is going to take home all of the awards at the next annual beer so-and-so. But I will say that I'm a fan of this beer. It's sweet, but not cloying or sugary, and this is a beer that I would like to drink more than one of in a drinking session. The beer's medium body provides the backstop needed to round out the bitter lime and robust coconut flavors. As I close my eyes and smell and sip this beer, I get some serious summer island vibes here, and I can dig it.
Score.
On a scale of 1 to 10, I'd give Whistle Post Brewing Shoofly Coconut Lime Ale a 6.75.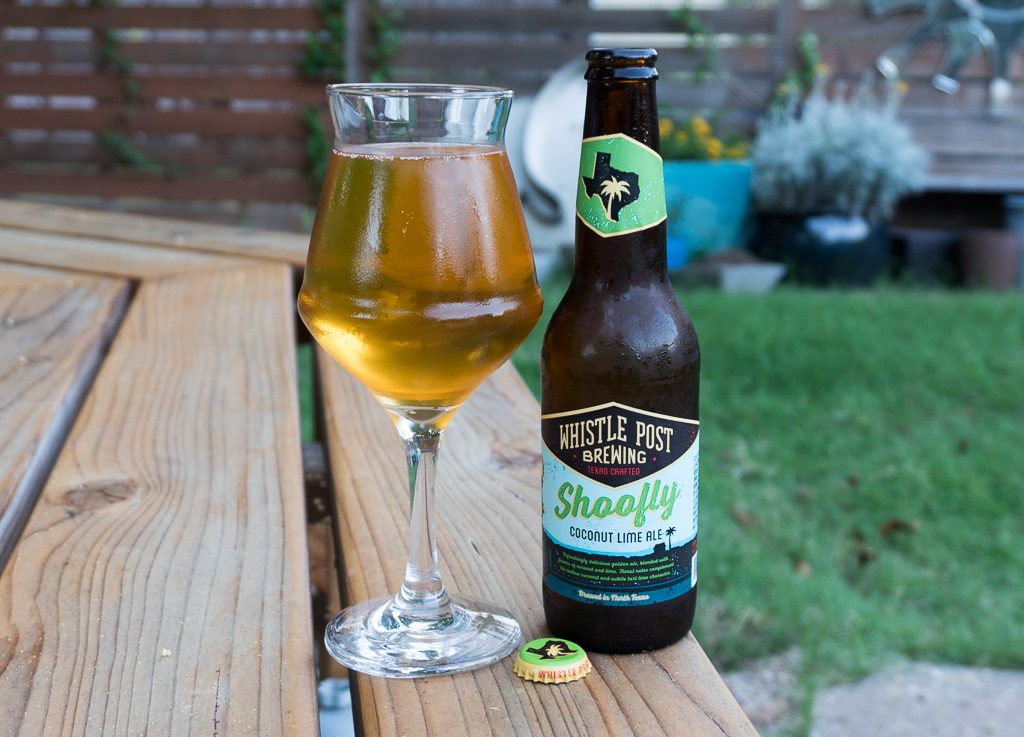 Previous On Tap Reviews:
All photos by Ben Smithson.