3 Nations Brewing Co.'s Lady Luck Very Much Tastes Like The Horchata Ale That It Purports Itself To Be. But Does That Amount Of Flavor Work In A Beer Setting?
Welcome to On Tap! Each week in this recurring feature, we'll take an in-depth look at one of the many beers now available in the suddenly crowded North Texas brew scene. The goal here is to look at these area beers without our local goggles on and to wonder aloud, "Is this beer good or do I just like it because it's local?" Should be a fun experiment, no? Cheers to that!
This week, we sipped on 3 Nations Brewing Co.'s Lady Luck.
Fast Facts on 3 Nations Brewing Co. Lady Luck.
Style: SHV (Spice., Herb, or Vegetable Beer).
ABV: 7 percent.
International Bitterness Units (IBUs): 25.
Color: Medium gold.
Availability: Seasonal.
Overview.
For the most part, it seemed like 3 Nations kept to playing the hits when it first came on the North Texas beer scene. And rightly so! That move helped put it on the map! Luckily, it didn't go off into strange beer land too soon as so many other breweries are wont to do. Now, don't get me wrong, I'm not saying that Lady Luck falls into that weird beer territory. Wait, no! I am! This beer is big on flavors – a lot of them – and it takes a little bit of unpacking so we can understand it better. If you're a fan of horchata and you can get down with a sweet beer, then this beer might make a very good fit for you. Several years ago — back when the downtown Dallas Farmers Market hosted farmers and produce vendors that actually sold edible plants (y'know, fruits and vegetables) — my wife and I would grab tacos and horchata from this little hole-in-the-wall place down there and do some serious people-watching. Lady Luck transports me to that smell-and-taste memory in a very real way, and I can appreciate the nostalgic mood that it cultivates.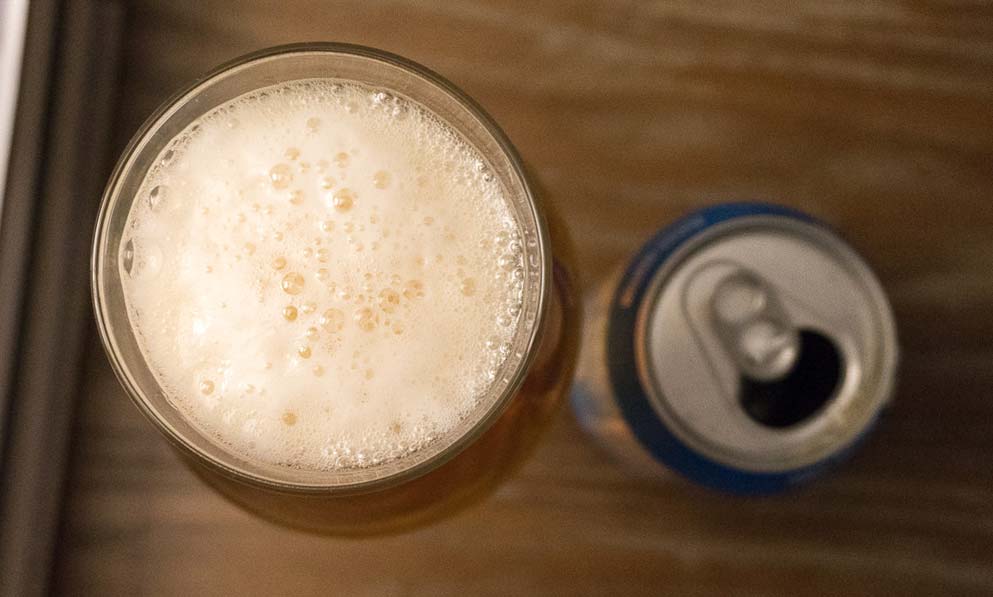 Background on SHV Beer.
The SHV style builds on a base style, but then adds – you guessed it—an element of spice, herb or vegetable to it. Just so we're clear, it doesn't have to contain all three said elements to make it fall into this category. From what I can see on a few of the social beer sites, 3 Nations starts Lady Luck as a Belgian Golden Ale. Balance is key for this style, as there shouldn't be any flavor or aroma that overpowers the beer; its base beer style should be recognizable underneath the additions.
Appearance.
Lady Luck pours a medium gold color into the glass. I see a bit of foam here on a firm pour, but after a few minutes, I see a few scant bubbles that rim the glass. The clarity is amazingly clear for a beer that, in my mind, might be cloudy due to all its flavor additions. But I'm pleasantly surprised here, and this beer looks very inviting to drink.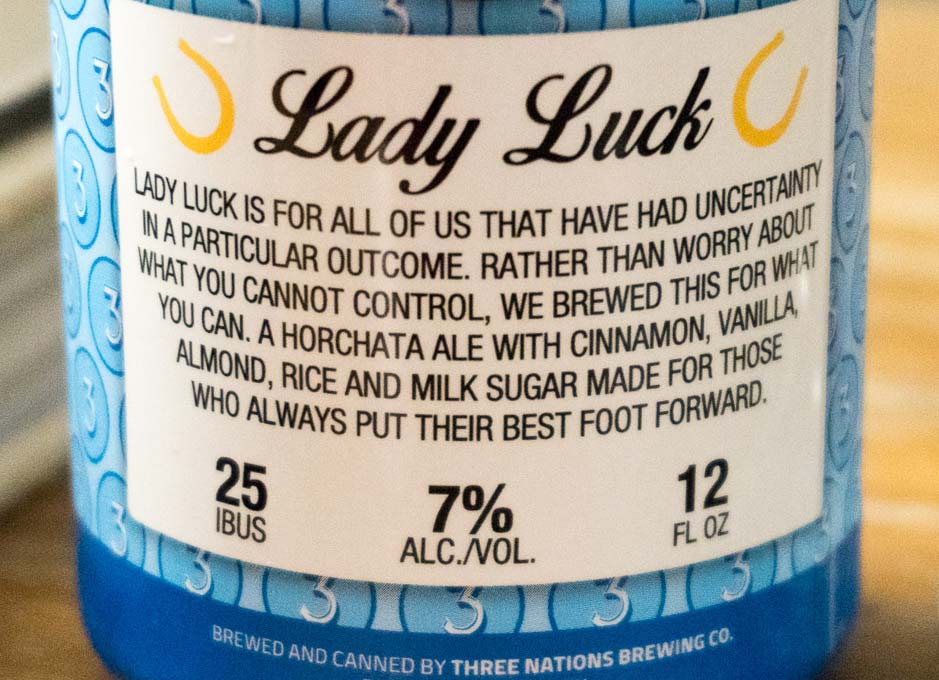 Aroma.
Right from opening this beer, I get a massive amount of vanilla and almond on the sniff. It just jumps out of the glass for me, and I smell this beer before I get my nose close to it for a sniff. It has a very cakey aroma going on here. Interestingly, the almond aroma, while prominent, steers clear of the manufactured, extract type smell. There's no hop aroma here, and there shouldn't be, as this beer is more about sweetness rather than floral aromas or bitter flavors.
Flavor.
This tastes like a big beer, but the alcohol heat isn't here. So it tastes less like a high alcohol beer, but its friendly 7 percent ABV hangs around in the background, not asking for too much attention. Any its boozy notes are drowned out by the intense flavor additions of vanilla and almond. Both of these flavors are not known for their subtlety, and they are indeed here and prominent in this beer. There's a touch of cinnamon present too, and 3 Nations does a great job keeping this spice in check. As I near the end of this beer, I feel the cinnamon spice note growing more and more. Overall, I'm thinking that this beer drinks spot-on to horchata.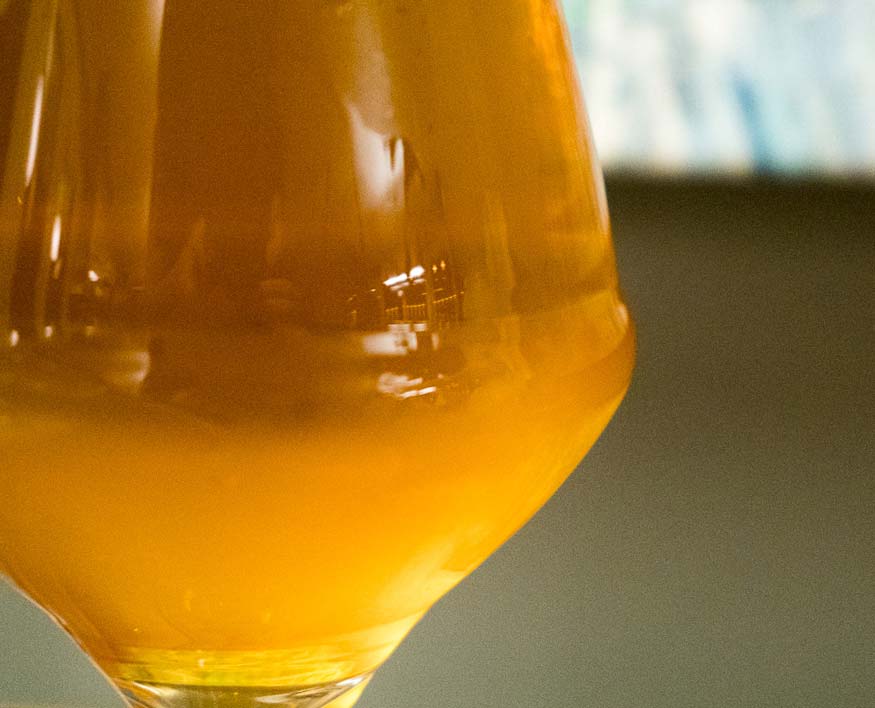 Mouthfeel.
Lady Luck contains a healthy amount of residual sugar, likely from a lactose addition and perhaps a higher mash temp. The carbonation is medium, and it is enough, while also not getting in the way of the aroma and flavor profiles. For its sweet palate, the sweet, sugary finish falls in line with the rest of the beer. The beer drinks sweet, and even a bit on the sugary side. Compared to horchata, what I'm missing here is a little bit of the ricey, creamy mouthfeel. But honestly, if this beer moved over into that mouthfeel territory, it would be harder to get through.
Overall Impression.
I feel like I get lost in this beer a little bit. The horchata story is told here in this beer — and in a big way. But it's so much flavor that I can't really tease out the underlying base beer. For me, that's a distraction and a bit of a put-off. Maybe if some of the flavors were more muted, I'd be more on board with this beer. Don't get me wrong – Lady Luck is a fine beer, and it's definitely fun. It's just a lot of flavor to get through, it dominates the aroma and flavor, and I can't see myself drinking a whole beer by myself. This beer would make a great small-pour to sare over dessert.
Score.
On a scale of 1 to 10, I'd give 3 Nations Brewing Co. Lady Luck a 4.5.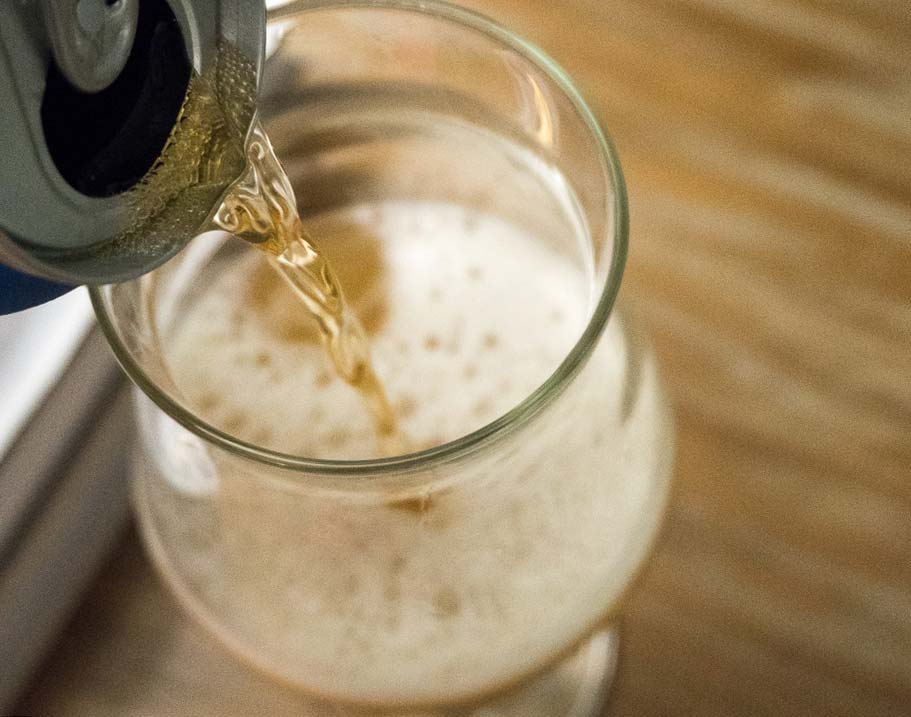 Previous On Tap Reviews: