903 Brewers' Birthday Sasquatch Delivers Heavy On Sweet Chocolate, Fudge And Marshmallow Flavors That Only Intensify As This Imperial Milk Stout Warms.
Welcome to On Tap! Each week in this recurring feature, we'll take an in-depth look at one of the many beers now available in the suddenly crowded North Texas brew scene. The goal here is to look at these area beers without our local goggles on and to wonder aloud, "Is this beer good or do I just like it because it's local?" Should be a fun experiment, no? Cheers to that!
This week, we sipped on 903 Brewers' Birthday Sasquatch.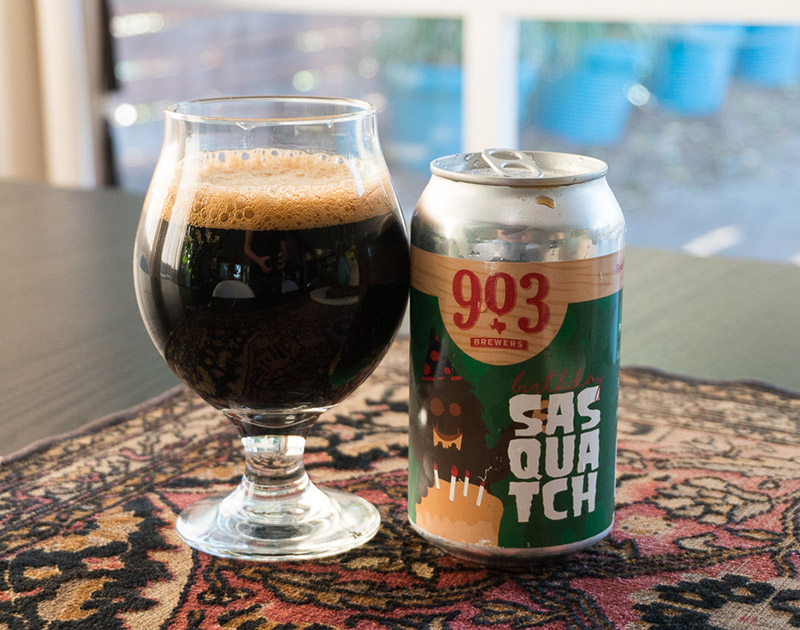 Fast Facts on 903 Brewers Birthday Sasquatch.
Style: Imperial Milk Stout.
ABV: 10 percent.
International Bitterness Units (IBUs): Not available.
Color: Very dark brown.
Availability: Seasonal.
Overview.
First things first. I caught a nasty cold and I got knocked out of the being able to smell game for a couple of weeks. But fear not – I'm back. I purchased Birthday Sasquatch a few weeks back and I have been itching to do a review on it. This is one of those beers that is based off an already-successful base beer, so it's likely that this beer will also be a successful beer. In fact, 903 Brewers has several variations on this same Sasquatch theme; I haven't come across one that I don't enjoy. I'm lookin' at you, Barrel-Aged Sasquatch. Barrel or no barrel, Sasquatch is a good beer and it definitely has my attention.
Background on Imperial Milk Stout.
For a primer on the Imperial Milk Stout, check out our review of Lakewood Coconut Temptress. And if you'd like to take a trip back in our way-back machine, check out our O.G. review of 903 Brewers Sasquatch – the base beer for Birthday Sasquatch. The imperial stout, this beer's base style, is a full-bodied, larger-than-life style that is big on all fronts. This beer has a large grain bill, typically has a healthy amount of residual sugar that provides for a viscous mouthfeel and a large amount of dark malts in the grain bill. Imperial stouts are typically the darkest style out there. Chocolate, coffee and generally roasty traits dominate this style. Fruity esters can show up on the palate, providing a sense of plum, prune or raisin flavors. Alcohol should be quite noticeable on this style, but it shouldn't taste solvent-like — nor should it feel too hot. The foam situation on an imperial stout should be dark tan to medium brown. Some people may taste this style and think that it's sort of chewy. Overall — and despite regional adaptations on the style — the imperial stout should be an enjoyable style to drink, and the aromas and flavors should provide balance in the finished product.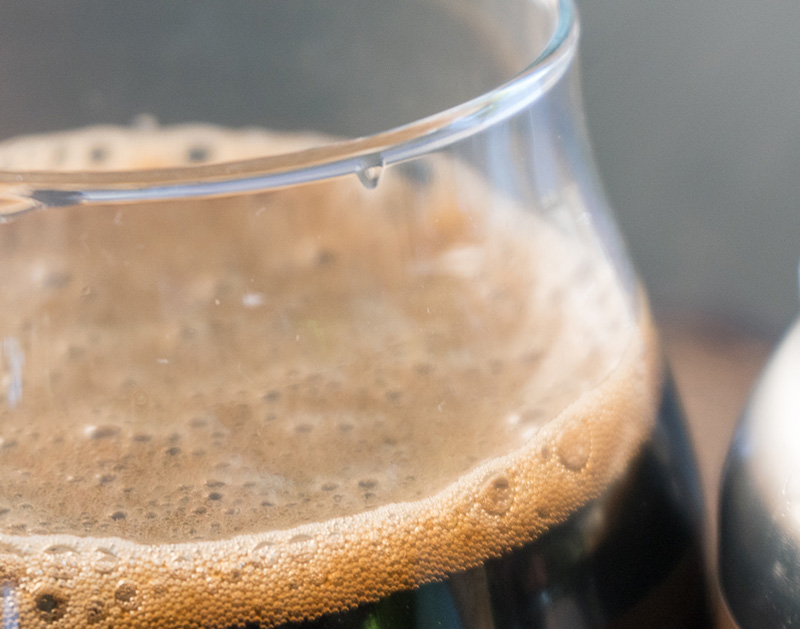 Appearance.
Birthday Sasquatch pours very dark brown – almost jet black – into the glass. A deep tan foam pillow forms at the top of the pour and remains for some time.
Aroma.
As I take photos, and before I even sniff this brew, the aromas are already jumping out. There's a sweet malty thing that's got a marshmallow-ish scent. I also notice huge amounts of sweet fudge and chocolate. And yeah, this is the way the brewery describes it, but these scents are here and are very noticeable. The fermentation profiles smell clean and don't get in the way, and the hop aroma is hardly noticeable.
Flavor.
For me, the flavor department is where Birthday Sasquatch excels. As I sip this beer, a warming flood of fudge and chocolate coats my tongue. What I think of when I drink an imperial stout – that subtle-but-biting bitterness from the roasted malt – doesn't hit me like I thought it would. It's all chocolate and warming sweetness up front. After the swallow, I sense a fair amount of tingle on my tongue and the bitterness finally arrives. It's an interesting two-part sensory punch.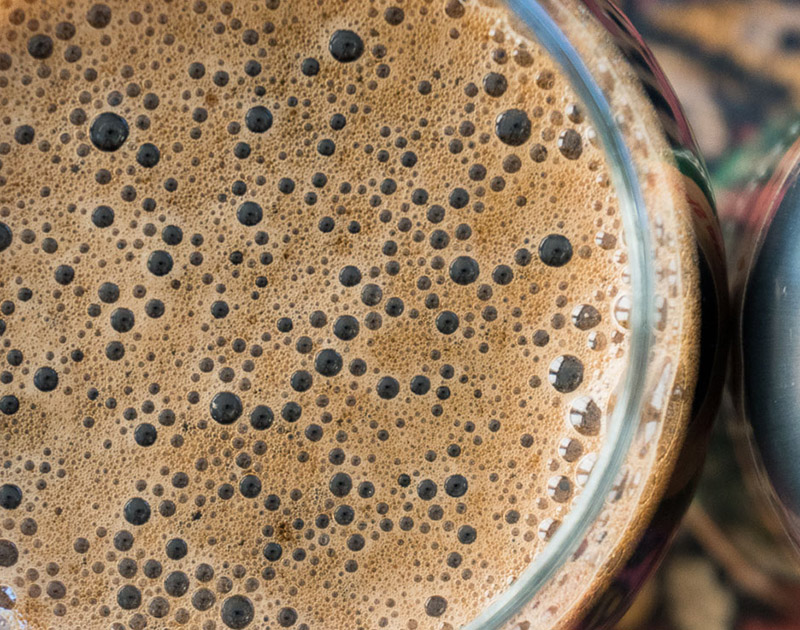 Mouthfeel.
For me, Birthday Sasquatch is a sipper. And that's because this beer is just so big on the senses. And its full body is no exception here. This is a velvety, chewy monster of a beer. It's almost as if I could chew this beer if I clench my teeth slowly enough. But Birthday Sasquatch is elusive and its viscous nature keeps my mouth coated in sweet goodness and keeps me coming back for more. The carbonation level is what I'd expect from this beer: it provides and extra oomph of bitterness and flavor on the swallow.
Overall Impression.
I'll be honest, I have tended to shy away from bigger beers in the past little while. I think it's because I need to stay on that new dad game. But beers like Birthday Sasquatch provide a gentle reminder that there are delicious and interesting helmet beers out there and to not forget about them. This beer is one of those types that tastes great straight from the fridge, however, it really begins to open up as it warms. So there's no hurry with this gentle giant of a beer. All in all, this is a beer that I'll
buy again. I'll squirrel one can a way for some time, drink one immediately, and then save a couple for when friends come over. I think I enjoy a smaller serving of Birthday Sasquatch, so this beer makes a great candidate for sharing with friends.
Score. On a scale of 1 to 10, I'd give 903 Brewers Birthday Sasquatch a 9.5.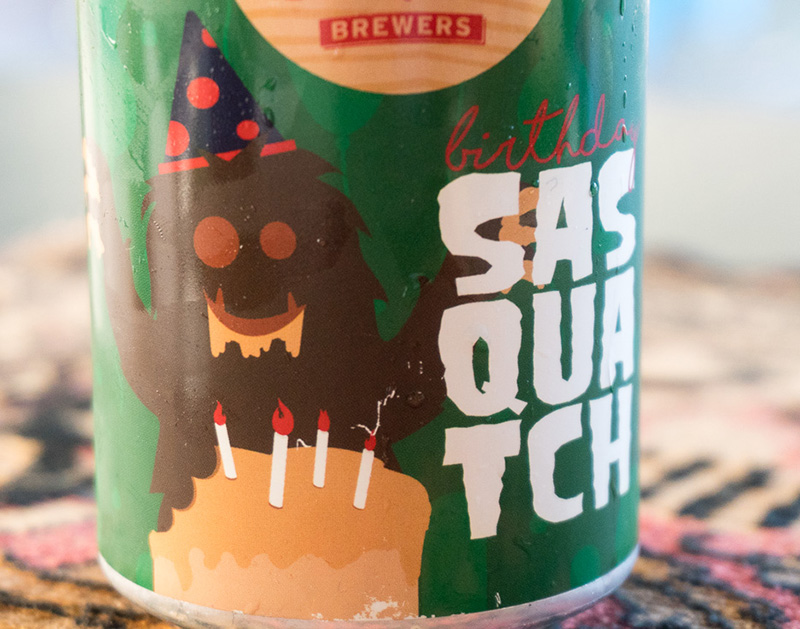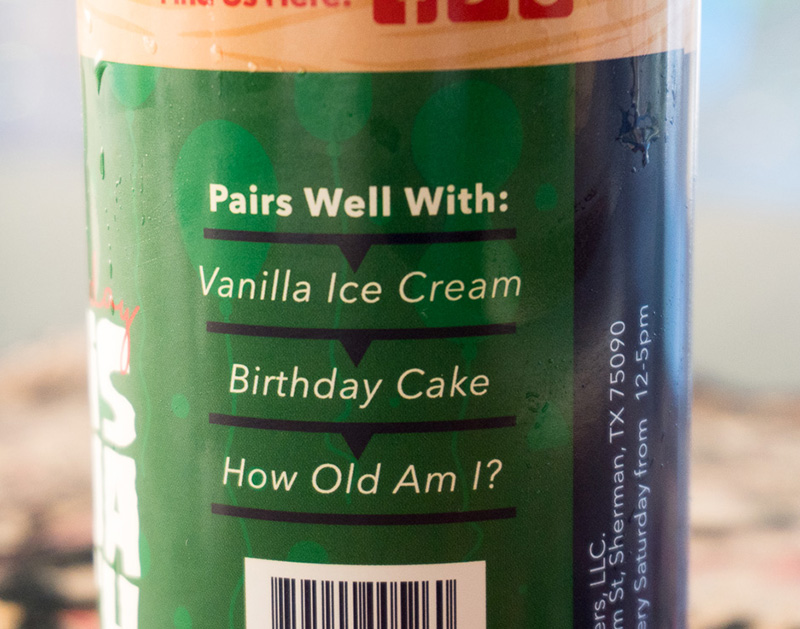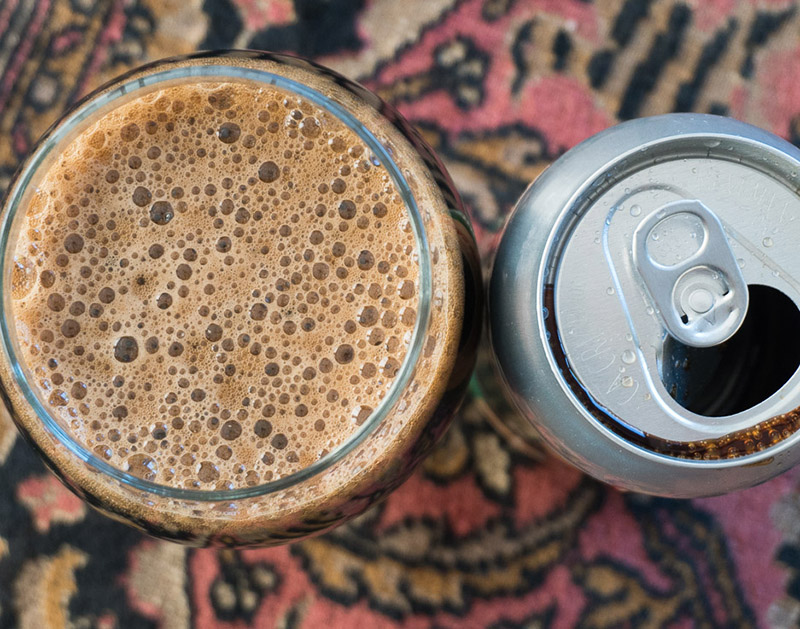 Previous On Tap Reviews:
All photos by Ben Smithson.