Pegasus City Brewery's Sixth Floor Is An American Porter That Boasts A Roasty Malt Flavor And Aroma Along With A Low ABV That Makes This A Very Chuggable Brew.
Welcome to On Tap! Each week in this recurring feature, we'll take an in-depth look at one of the many beers now available in the suddenly crowded North Texas brew scene. The goal here is to look at these area beers without our local goggles on and to wonder aloud, "Is this beer good or do I just like it because it's local?" Should be a fun experiment, no? Cheers to that!
This week, we sipped on Pegasus City Brewery's Sixth Floor.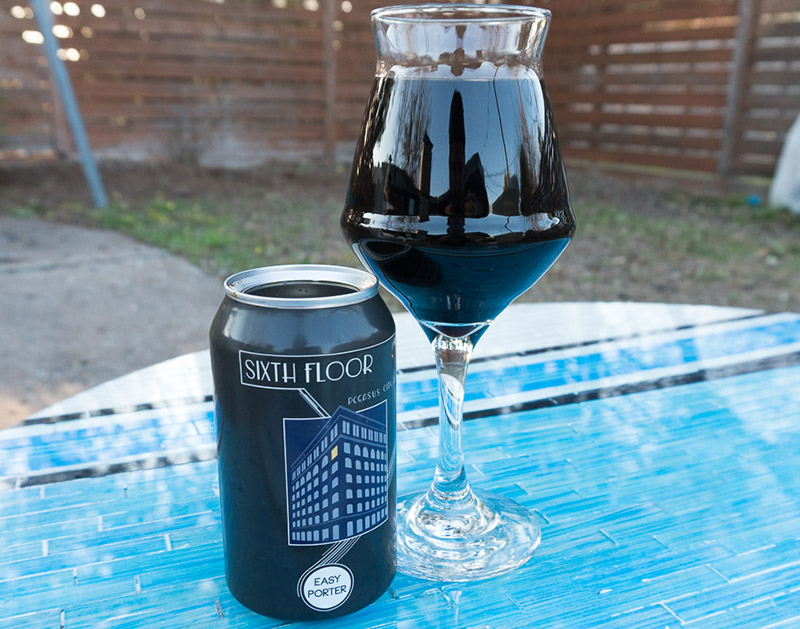 Fast Facts on Pegasus City Brewery's Sixth Floor.
Style: American Porter.
ABV: 5.4 percent.
International Bitterness Units (IBUs): 31.
Color: Dark brown.
Availability: Cans and kegs.
Overview.
Pegasus City Brewery is almost a year old now, and that year just seemed to fly by. On my first visit –which was also the first night of its Tiny Tap's operations, I tried ALL of the beers. If you'd like to see photos from that first visit, check out our review of Nine Volt Tripel. Since then, Pegasus City Brewery has released a few new beers at a cautious, steady pace. Sometimes it feels like it's hard to keep up with the insane amounts of new beers coming from both brewpubs and breweries in North Texas. But it's refreshing to see Pegasus City Brewery focus on its core lineup.
Background on Porter.
The porter style has its roots in the U.K., but with a few things tweaked to make it more, let's say, American. This style has ebbed and waned a few times over the past years, but it's one that I know I can always go to for a low-alcohol, big flavor experience. The style is known for its roasty malt additions that give the style a very dark brown color. Aromas take on a sort of burnt tone from the copious use of dark malts with notes of coffee, chocolate, grainy and bready smells. Flavor follows suit boasting a noticeably dark malt character — sometimes with notes of chocolate or coffee. Flavor should stay in the enjoyable range and avoid going into anything harsh or overly bitter. This beer can lean toward the dry finish, but there's also some room for a semi-sweet finish on it as well. Body should be medium here with tolerable but small notes of alcohol.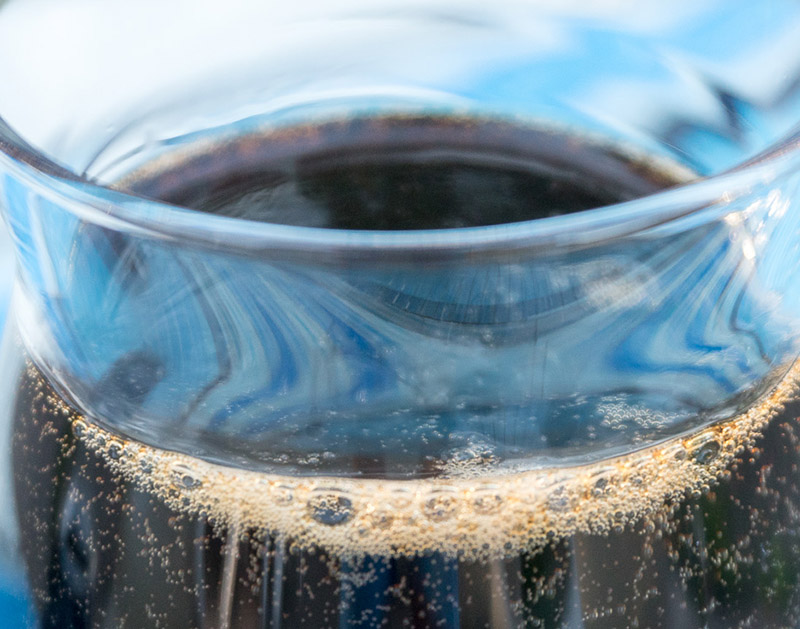 Appearance.
Sixth Floor pours very dark brown into the glass. A tiny amount of foam attempts to form, but it quickly dissipates into the beer. Clarity is OK, but know that clarity isn't one of the traits high on the list for this style. Granted, a porter shouldn't have crazy particles floating in it. And good thing, Sixth Floor looks nice and inviting!
Aroma.
Sixth Floor smells very inviting. It's not cloyingly-sweet smelling, it's not too roasty, and it's not over-the-top. It's right in my porter wheelhouse. There's no mistake that this is a dark, highly-kilned malt type of beer in front of me. The main aroma notes I get here are bold coffee and some subtle chocolate. Fermentation smells clean, like an English Ale yeast or Cali Ale – either are appropriate for the style.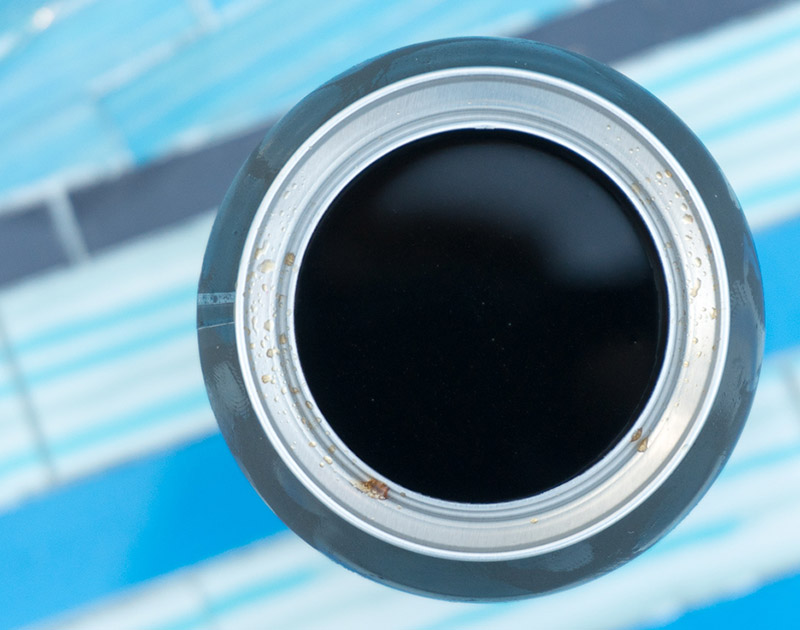 Flavor.
On the first sip, loads of roasty notes flood my palate. It's dark coffee and chocolate that I think about the most. Behind that, there's a moderate level of astringency from the dark malts and a teensy bit of hop flavor. Fermentation is clean and there's nothing in the yeast department that gets in the way here. On the aftertaste, the coffee flavor seems to take over the chocolate flavor, and it lingers on the bright, clean finish.
Mouthfeel.
This beer is medium bodied and it is unexpectedly chuggable. My first beer goes down super-easy and now I'm reaching for the next beer — without any slowdown like some bigger roasty beers. Carbonation is about what I'd expect from a porter style. For its semi-sweet chocolate thing going on in the aroma, this beer finishes bright and dry. The low ABV on Sixth Floor makes this a refreshing, everyday type of beer.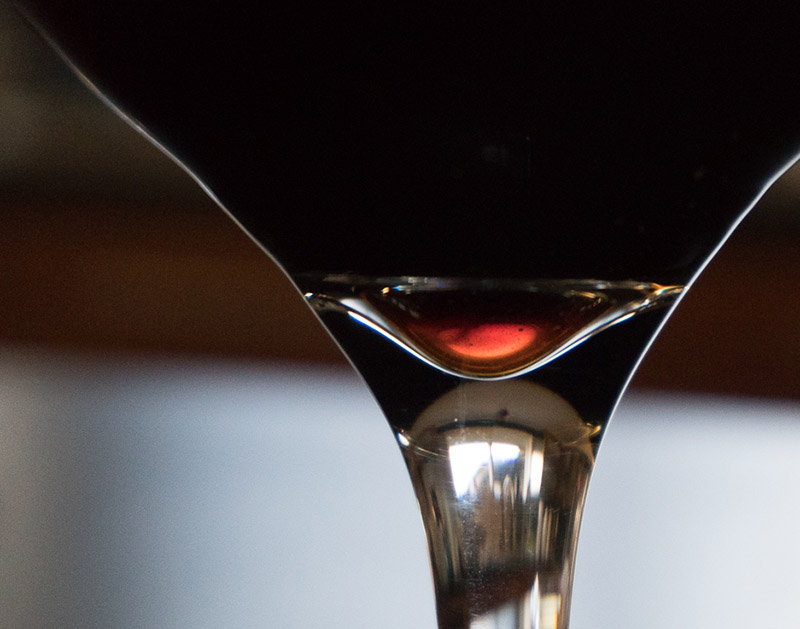 Overall Impression.
Sixth Floor now occupies an the space on my beer dance card that Four Corners' Block Party once occupied. Sixth Floor dials down the sweetness and alcohol enough to keep me coming back for more, whereas my previous local porter dance partner was bolder and almost too much to keep up with. I really dig this beer. Sixth Floor shows restraint, a quality that I can appreciate on a style like American Porter. Pegasus City Brewery is establishing itself with some very nice standard, flagship beers that represent classic styles. I'm looking forward to what the crew over there has in store for us next.
Score. On a scale of 1 to 10, I'd give Pegasus City Brewery Sixth Floor a 8.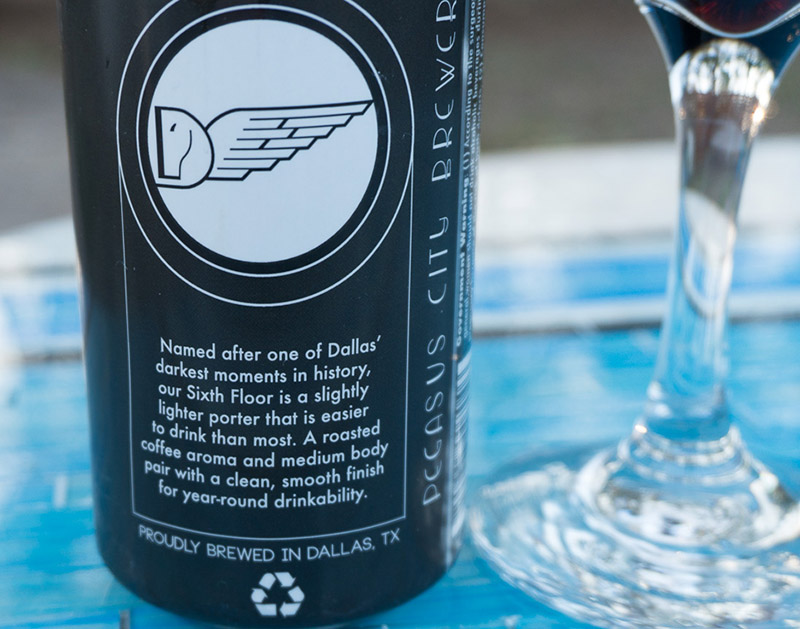 Previous On Tap Reviews:
All photos by Ben Smithson.