Cued Up: Dallas' Five Best Barbecue Ribs.
Welcome to Cued Up! In this feature, we'll bust out the wet naps and get elbows deep in sauce in order to find what makes the region's best barbecue spots tick. We don't just want to know what makes their 'cue so damn delicious, though; we've got to cut down to the bone of these pitmasters to learn what makes each one of them so special — and why they've dedicated their lives to one of the most fundamentally Texas cuisines.
In the six months that we've been doing this weekly column, we've had the pleasure of sampling a ton of Dallas-Fort Worth's best barbecue.
See Also:
‌‌• Dallas' Five Best Barbecue Briskets.
• Five Must-Try Nontraditional Barbecue Dishes Across North Texas.

And now it's time to take a step back and point out some of our favorites.
Far as we're concerned, here are the places where you'll find the five best ribs in Dallas.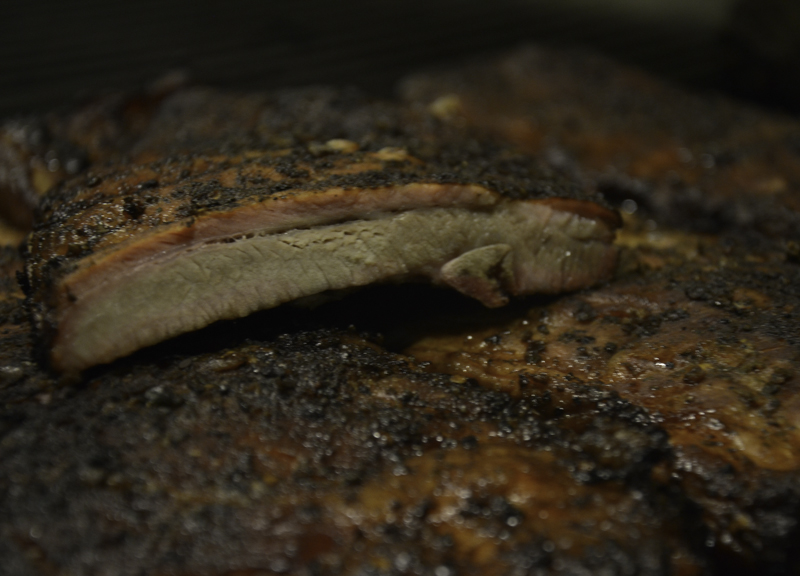 No. 5: Baby Back Shak.
Location: 1800 South Akard Street, Dallas.
Style: Memphis.
Coming in at No. 5 is Baby Back Shak. This little barbecue house is known for its ribs, and owner Clarence Cohens likes it that way. The Shak earned its spot on this list by serving up classic Memphis-style spare ribs that you can't find just anywhere else in town. Cohens has been behind the pit for a long time, and the fact that his ribs are a point of pride for him shows. Prepared in Cohens' signature blend of herbs and spices that he calls Shak Rub and smoked over a mix of local woods, every rack served here is smoky, moist and tender — just like they come back in Memphis.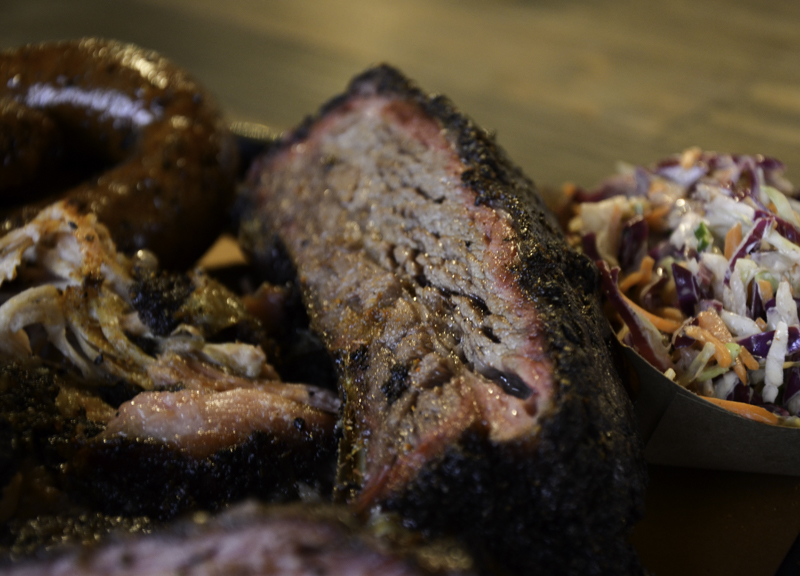 No. 4: Pecan Lodge.
Location: 2702 Main Street, Dallas.
Style: Regional blend.
This modern Texas barbecue house is a popular spot for most barbecue fans in Dallas, and its blend of styles really shines through with its ribs. Owner and pitmaster Justin Fourton started out on an old hand-me-down barbecue pit, trying to recreate the flavors of his childhood — but that evolved in to something much bigger, which can be seen well through the classic pork ribs and the massive beef ribs that put Pecan Lodge on this list. The pork ribs are a perfect blend of sweet and smoky with plenty of meat on bone. The beef ribs, meanwhile, can only be described as gargantuan, and are rich, tender, full of flavor — presuming you can get to them before they fall off the bone.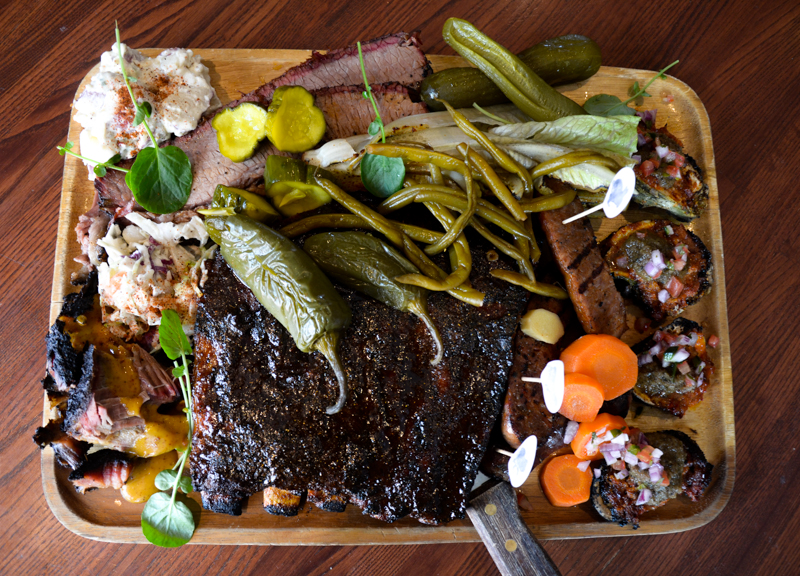 No. 3: Smoke.
Location: 901 Fort Worth Avenue, Dallas.
Style: Regional blend.
Smoke is definitely not like most barbecue joints. In fact, it's hard to label Smoke at all, as this modern smokehouse serves up everything from fire-roasted oysters to foie gras and chicken liver pate. Chef/owner Tim Byres has traveled the world, cooking and learning about food, and his passion for wood-fire cooking and American-style cuisine has driven him to prefect his barbecue recipes — and, boy, can you taste that care in Smoke's spare ribs. Here, they're prepared with a special dry rub and glaze that gives a perfect blend of sweetness to the rich, naturally smoky flavor. The ribs themselves are juicy, thick and tender. And, no, they don't need any sauce.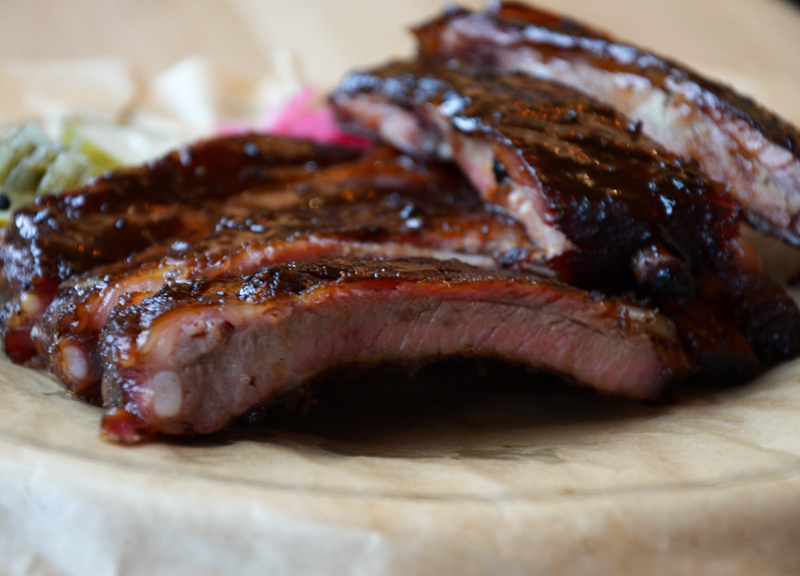 No. 2: 18th and Vine BBQ.
Location: 4100 Maple Avenue, Dallas.
Style: Kansas City.
At No. 2 is 18th and Vine BBQ, a hip little barbecue joint sets its self apart from the rest of the contenders in town by sticking to its roots and bringing Dallas a little bit of that Kansas City style. Originally, barbecue started out as a hobby for owner Matt Dallman before it evolved in to a passion. These days, the competitions through which he cut his teeth are to thank for 18th and Vine's ribs, which very much live up to their hype. Prepared in standard Kansas City tradition, these ribs are succulent and moist, with a perfect tenderness to them. The sweetness of the glaze is in balance with the smoky flavor of the meat, and it makes for a great contrast in taste.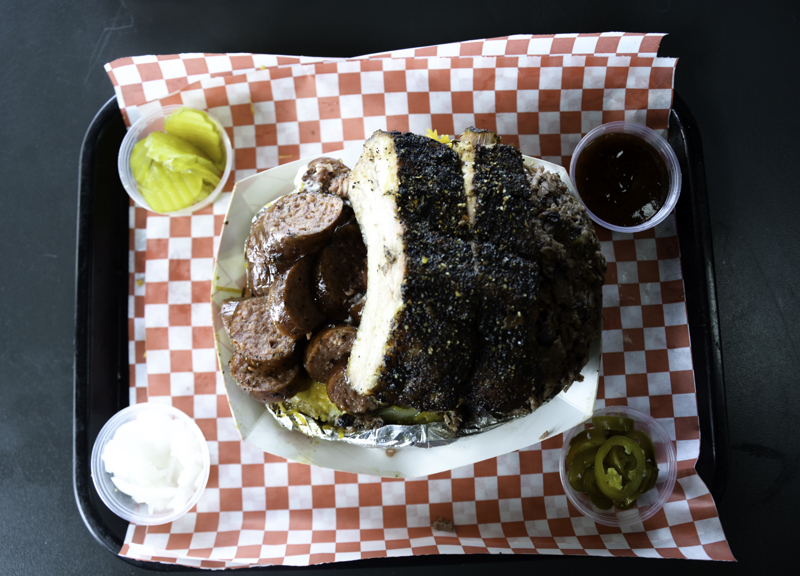 No. 1: Winners BBQ.
Location: 3200 14th Street, Plano.
Style: Memphis.
This family-run hole-in-the-wall barbecue joint has an authentic, down-home style that might not earn it too much shine, but doesn't disappoint. After an injury left owner De'Andre Jackson unable to continue his career in football, he took up the family business and started his career in barbecue. These days, Jackson is constantly perfecting his style and looking for ways to take things to the next level. That kind of constant evolution has done his ribs well, too: Instead of the traditional spare rib, Winners uses the much meatier baby back rib for its menu. This helps to capture more flavor from the mix of oak and hickory woods used to smoke them. The Memphis-style dry rub also helps to not only enhance the flavor of the meat itself, but provides a nice bark that helps trap in and hold more flavors. These Memphis-style baby back ribs are just ridiculously succulent and tender. Every bite is smoky and rich, and a good layer of herbs and spices eliminate any need for sauce. Needless to say, the Memphis-style baby back ribs at Winners truly make them our — yeah, let's go there — winner. (Sorry, not sorry.)