Winners BBQ's Dry Rub Is, Well, A Winner.
Welcome to Cued Up! In this new feature, we'll bust out the wet naps and get elbows deep in sauce in order to find what makes the region's best barbecue spots tick. We don't just want to know what makes their 'cue so damn delicious, though; we've got to cut down to the bone of these pitmasters to learn what makes each one of them so special — and why they've dedicated their lives to one of the most fundamentally Texas cuisines.
This week, we chowed down on Winners BBQ.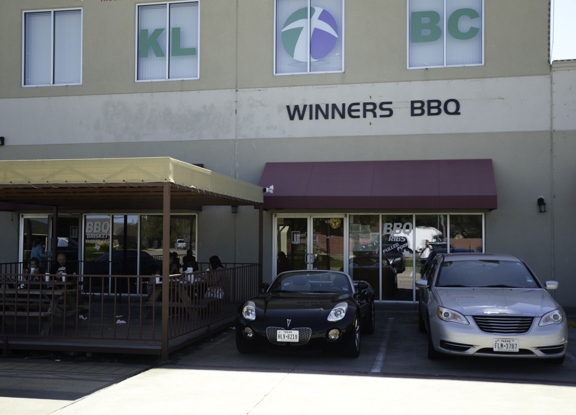 Fast Facts on Winners BBQ.
Where: 3200 14th Street, Plano.
When: Tuesday through Saturday from 11 a.m. to 9 p.m. and Sunday from 12 p.m. to 6 p.m.
Seating: Not too hard to find a spot.
Line Speed: Long but fast.
Woods Used: Oak and Hickory.
Overview.
Winners BBQ is located on 14th street in Plano just off Shiloh Road. This hole-in-the-wall barbecue joint is part sports bar with a downhome feeling. Winners BBQ has only been open for a little over a year now, but it's already smoking some of the best barbecue around.
"If you come here you're gonna taste something a little bit different," says co-owner Maegan Jackson.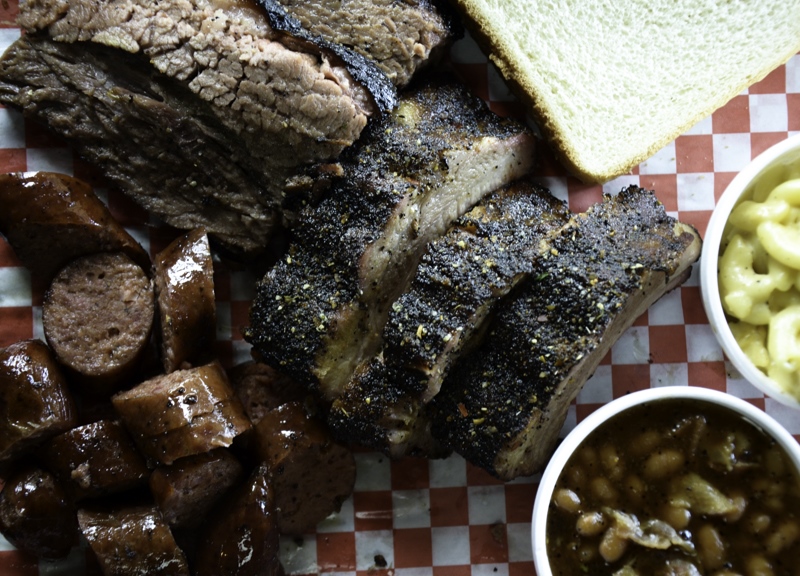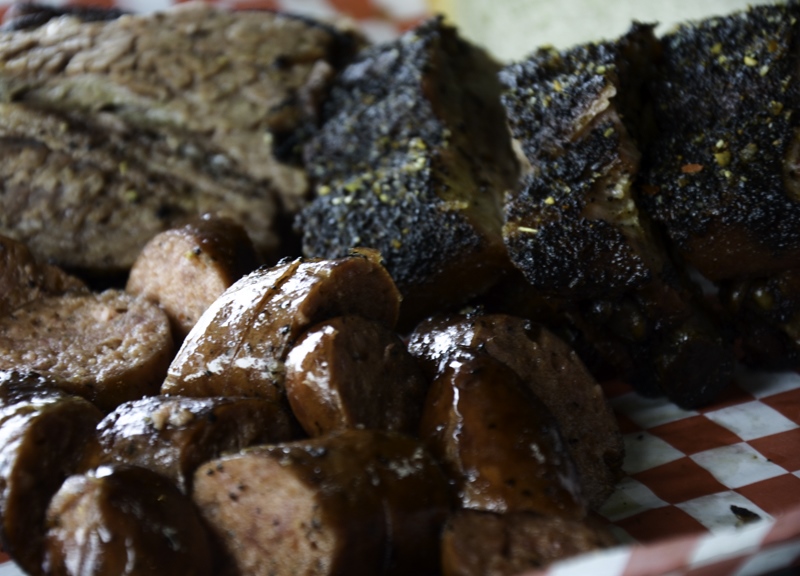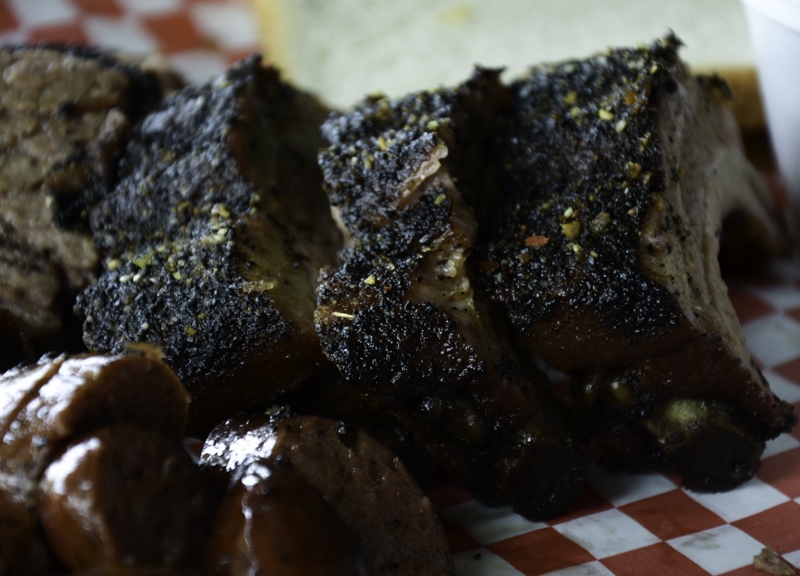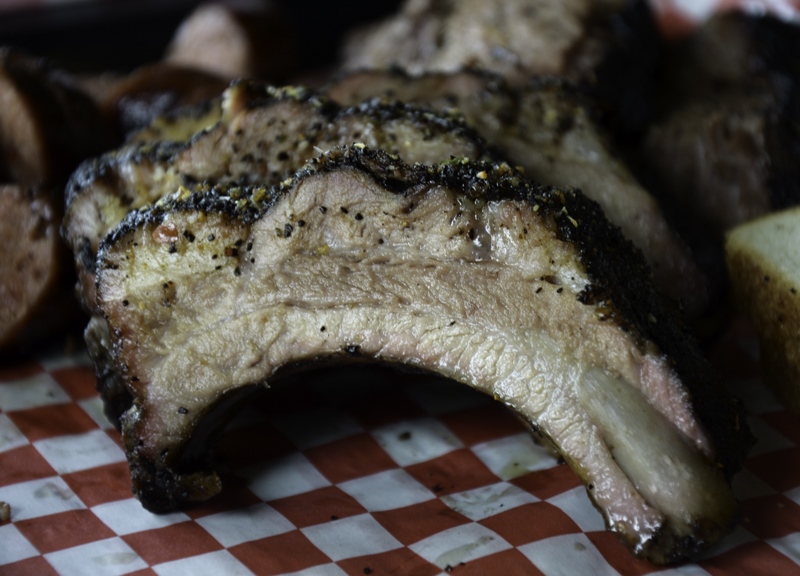 Some History.
De'Andre Jackson didn't set out to make some of the best barbecue in North Texas, but a little over a year since opening his restaurant, that's exactly what he's doing. Rewinding back several years, De'Andre started out on the football field playing for Iowa State, where he met his wife Maegan. Before an injury changed his plans, there was thought he would be a shoe-in at the NFL draft.
After graduation, Jackson moved back to Texas with his wife. They both started helping De'Andre's father and his family open III Fellas BBQ & Sports Grill. It wasn't long before De'Andere and Maegan started having ideas about their own barbecue joint.
"After so long, we decided, 'Hey, we can do this on our own.'" Maegen says.
For the next year, the Jacksons started looking for a place of their own. During this time, the Jacksons started perfecting recipes and traveling around to the best barbecue joints doing research. After finding their current location, they started the process of buying the property and, in June of last year, Winners BBQ was opened.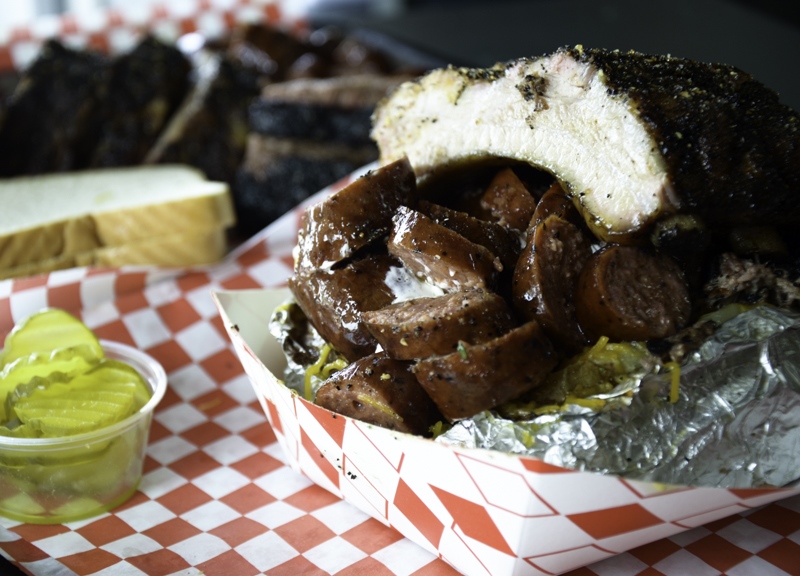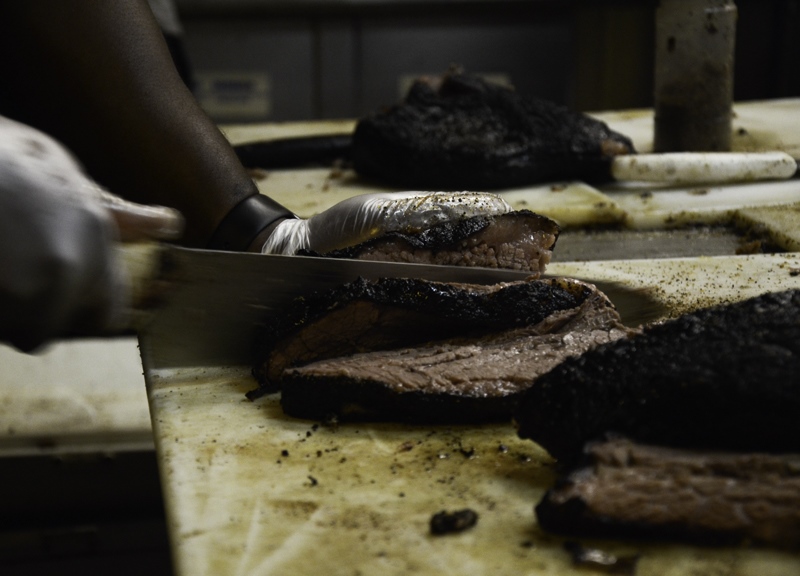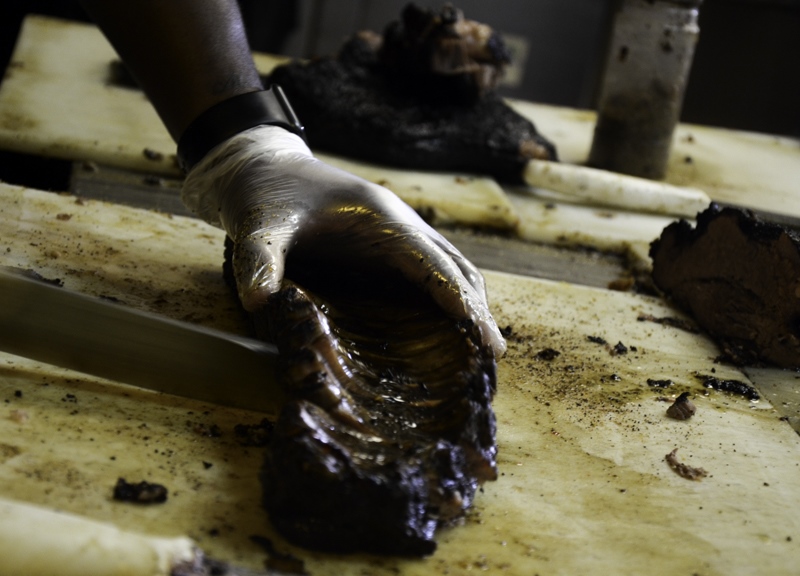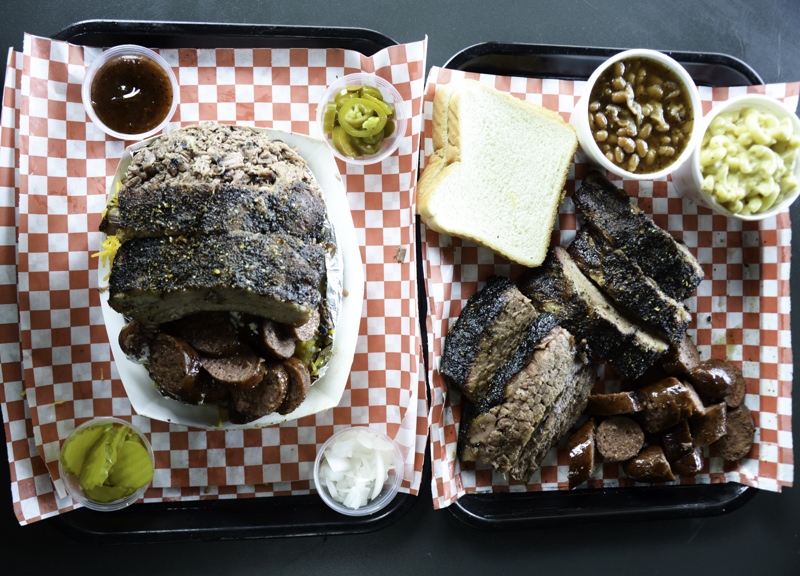 The Pitmaster and His 'Cue.
De'Andre Jackson may not have set out to be a pitmaster, but he's always been around barbecue.
"We just grew up barbecuing with my pops," he says.
After years of helping his father out on the grill, he naturally just picked up the art. During his college days, Jackson would grill for friends and teammates.
"After football was done, it was just second nature to go back into it," he says.
After so many years of cooking it was inevitable that De'Andre would develop his own style. He loves to experiment with new flavors and recipes.
"He's like a mad scientist in the kitchen," Maegen says.
And that definitely shows in Jackson's barbecue. The brisket has a thick bark that's rich and full of flavor. The brisket itself is succulent with a perfect smoke ring, and comes in cake like slices. It's something the Jacksons are, rightfully, very proud of.
"We're not going to say our stuff is the best, because we are always looking to improve every day," Maegen says. "But as far as our brisket goes, we can compete with the best of them."
The sausage at Winners is equally good, with a perfect blend of smoky and juicy flavors. The Memphis-style baby back ribs may be the crown jewel of Winners' offerings. The baby back ribs have more meat then the average spare rib, which helps to capture the smoke and enhance the flavor of the special dry rub Jackson's developed.
"Our flavor stands out more than anything," he says.
The side menu at winners is smaller than most, with only a handful of the classics, but the mac and cheese is like something grandma would make, and the baked beans are on the sweet side for something a little more Memphis-style. Like a lot of barbecue joints now, Winners has a barbecue-stuffed baked potato, however, unlike most places, Winners offers a one, two and three meat option that includes full baby back ribs. They call it the M.V.P (most valuable potato). The three meat option is more like a three meat plate, but the plate is a massive baked potato the whole dish weighs well over a pound, and can easily feed two people. If it's physically possible to consume any more, Winners does offer a homemade banana pudding. Winners BBQ is dedicated to delivering a top quality barbecue in a friendly downhome setting.