Where There's Smoke, There's A Wood-Fired, American Fine Dining Experience.
Welcome to Cued Up! In this feature, we'll bust out the wet naps and get elbows deep in sauce in order to find what makes the region's best barbecue spots tick. We don't just want to know what makes their 'cue so damn delicious, though; we've got to cut down to the bone of these pitmasters to learn what makes each one of them so special — and why they've dedicated their lives to one of the most fundamentally Texas cuisines.
This week, we chowed down on Smoke.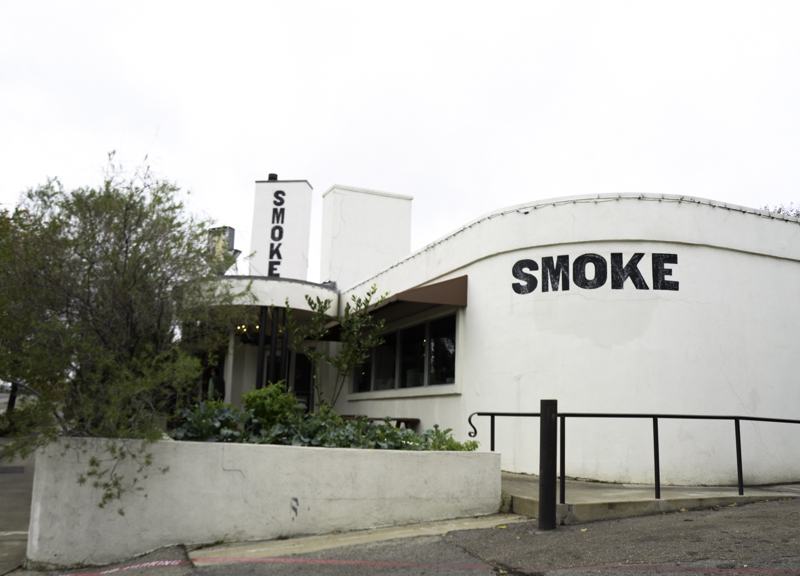 Fast Facts on Smoke.
Where: 901 Fort Worth Avenue, Dallas.
When: Thursday through Sunday from 8 a.m. to 10 pm, Friday and Saturday from 8 a.m. to 11 p.m.
Wait Time: Can be long during the rush hours.
Woods Used: Oak, hickory and pecan.
Overview.
Smoke is not your run-of-the-mill barbecue joint. In fact, it's hard to really give it a label. Smoke stands on Fort Worth Avenue just next to the Belmont Hotel, and this high-end smokehouse is anything but average. Tim Byres and his dedicated team at Smoke are passionate about getting back to the roots of American cuisine and wood fire cooking, but they're also passionate about traditional dinner service. With a diverse menu that takes inspiration from every corner of the map Smoke delivers an upscale dining experience in a relaxed setting.
"American food is a huge melting pot," Byres says. "Here, you can take old world traditions and blend them in new ways."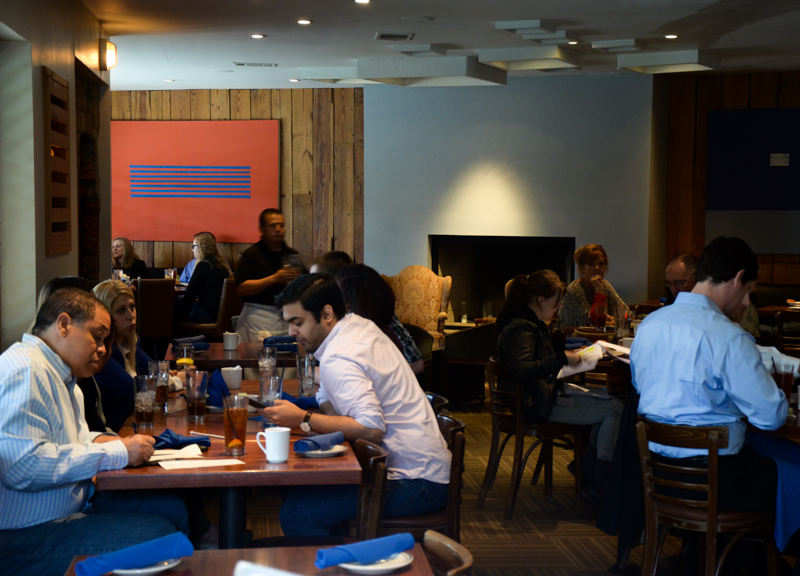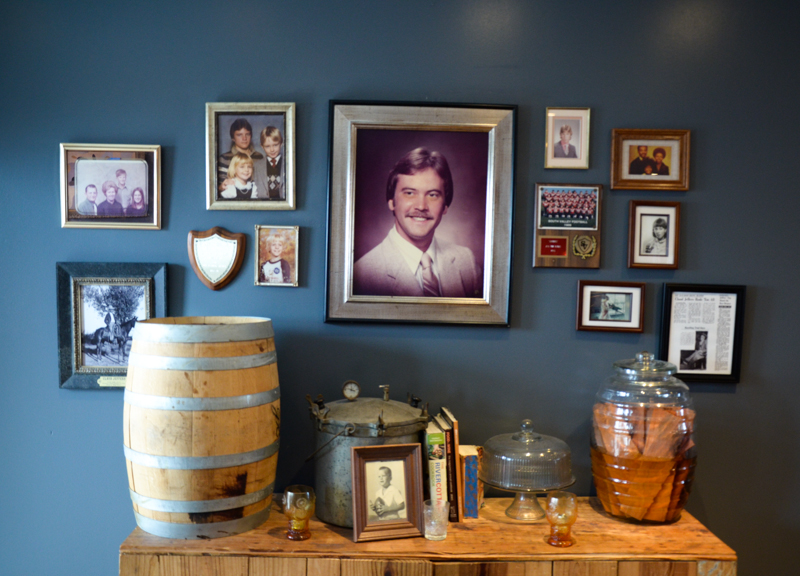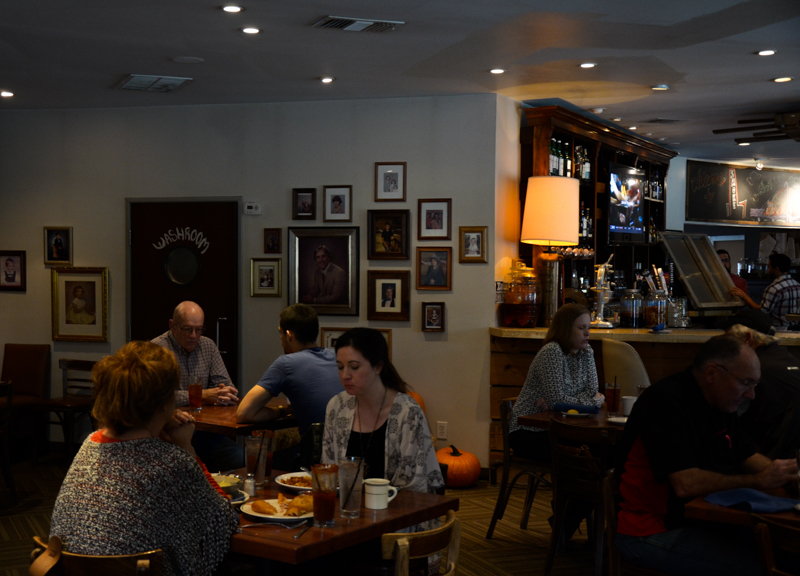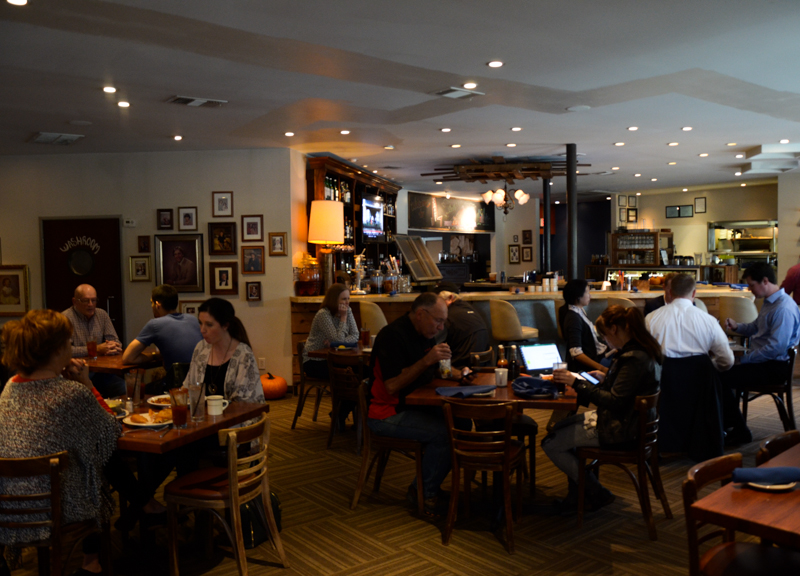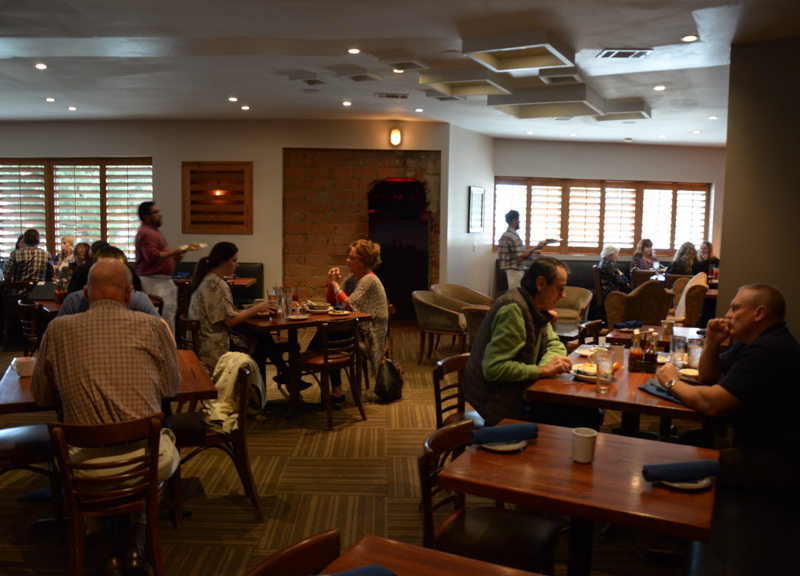 Some History.
Food has always been a passion for Byres, who has been in the restaurant business his whole life. After attending culinary school and working in a handful of high-level restaurants and hotels — including the famous Pacific Time in Miami Beach — Byres was offered a job overseas.
"I went from there to becoming a chef at the U.S. embassy in Brussels, Belgium," Byres says.
While there, he was in charge of cooking and entertaining for members of the U.S. government and NATO. He even cooked dinner for Prince Philip of Belgium. Around the year 2000, Byres decided to head back to the states and moved to New York for some time. But after 9/11, he eventually made his way down to Dallas where opened an American bistro called Standard 2706 in Deep Ellum. But that venture only lasted a few years.
"After I closed, it was kind of like this restart on everything," Byres says. "I ended up getting a divorce, so it was like a full-on reboot."
Byres ended up going to work at the Rosewood Mansion on Turtle Creek and was an executive chef for Stephan Pyles for awhile. However, after the closing of his restaurant, Byres lost touch with the thing that got him into food in the first place. His job had him working six days a week and kept him from seeing his sons.
"I thought about why I got in to this," he says.
Not long after deciding he needed change, his eventual business partner contacted him about opening a place that was "sort of like barbecue." The gig would be located in a still-developing neighborhood and come with a drastic pay cut.
"I came in here and decided to take this huge risk and do completely the opposite of what I would normally do," he says.
He took the job and started building a menu. In September 2009, Smoke opened its doors.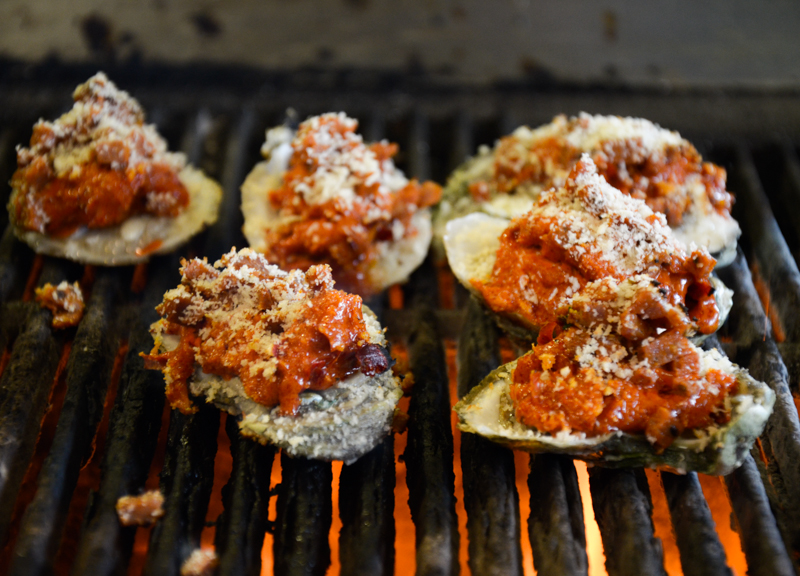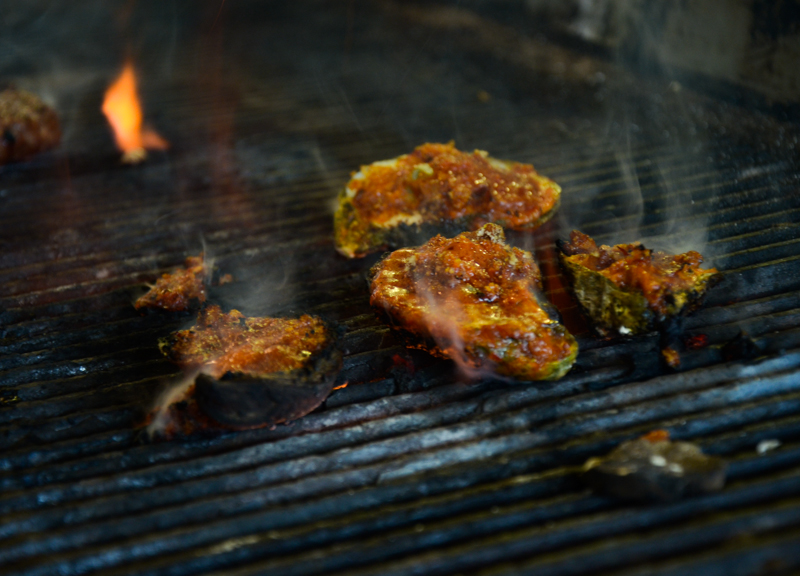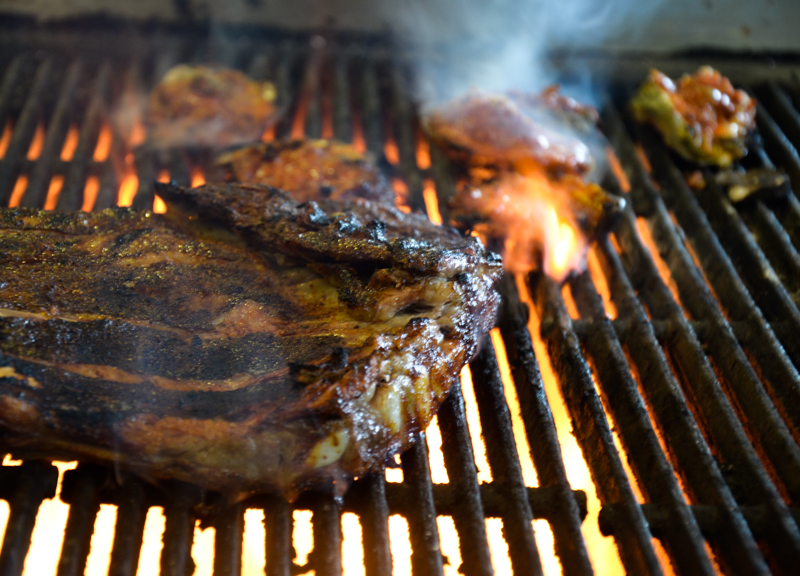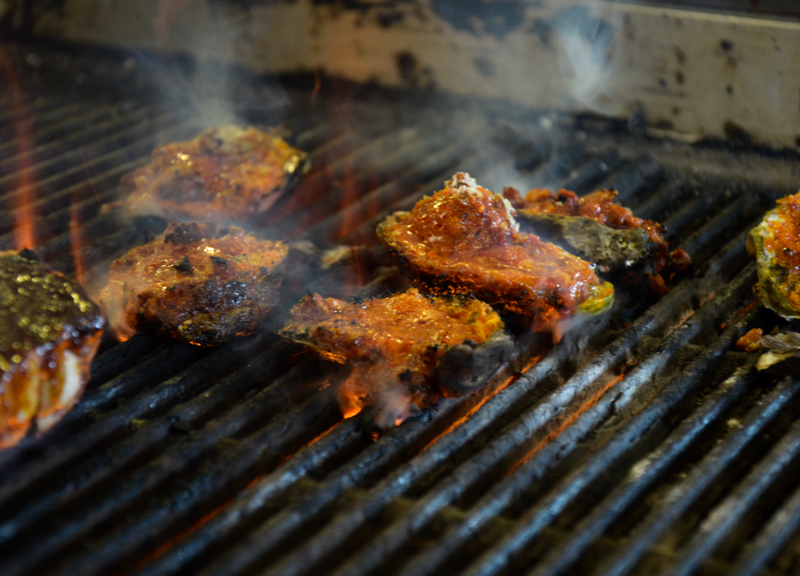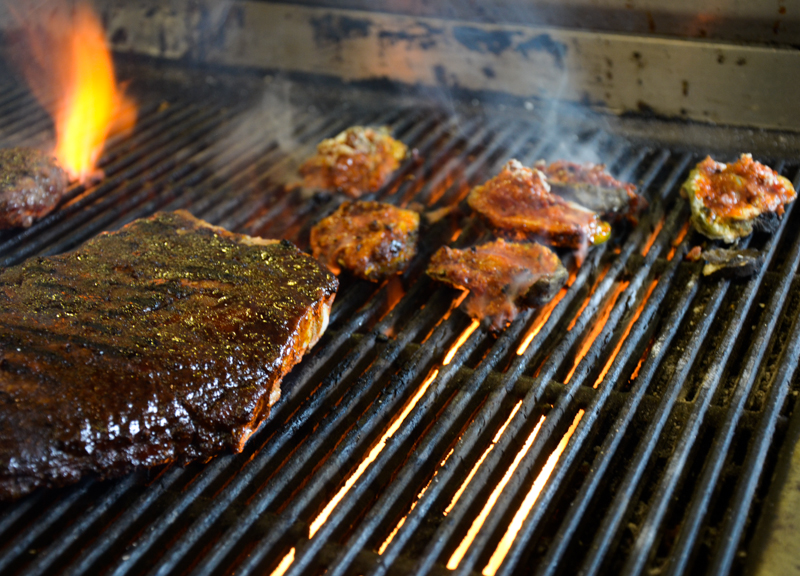 The Pitmaster and His 'Cue.
Tim Byres has been cooking for a long time, and most of his experience is in fine dining. So when Smoke opened, he made it his mission to learn everything he could about wood fire-cooking and American cuisine.
"How far down the hole do you want to go?" Byres says. "For me, it's all the way."
American food is made up of many different regional styles and techniques of cooking, and every dish says something about the region and culture — and that's something that speaks to him at his core as a chef.
"I can be almost like a storyteller in that," Byres says.
The menu at Smoke changes for breakfast, brunch (only served on weekends), lunch and dinner, so don't expect to find your typical three-meat plate and sides here. The housemade smoked sausage comes in four different varieties — pork andouille, beef paprika, spicy lamb and allspice rabbit. The andouille and beef offerings are for those in the mood for classic sausages, while the lamb has more of a wild taste and the rabbit is a good mix of spices and game that is almost sweet.
The brisket is succulent and flavorful with a lot of smoke that is complemented by the dry rub, which has a hint of coffee in it. The spare ribs are juicy and full of flavor and have a great mix of sweet smoky and spicy.
But the menu at Smoke features way more than just barbecue, boasting many seafood options as well, including options like the gulf oysters, which are roasted over a wood fire and topped with housemade scampi butter, lamb chorizo and ash salsa, and Smoke's seared scallops are served with Brussels sprouts, thick-cut pork belly bacon, white beans and lemon.
Those looking for something a little different can try the foie gras and chicken liver pate, which is prepared with a red onion marmalade and comes served with toast. Or maybe the Berkshire pork chops, which are served with apricot preserves, dumplings and wilted greens, are more up a diner's alley? It all depends.
For those wanting to personally try a hand at some of these recipes, Byres has also written an award-winning cook book entitled SMOKE: New Fire Wood Cooking. It goes over everything from how to make your own ash salsa to putting on a full pig roast at home.
Says Byres: "It's not about food, you know what I mean? It's about having a badass time and something memorable."