Pegasus City Brewery's High Point Is A Sessionable Beer With Notes Of Sweetness That Are Balanced Out By Its Malty Backbone.
Welcome to On Tap! Each week in this recurring feature, we'll take an in-depth look at one of the many beers now available in the suddenly crowded North Texas brew scene. The goal here is to look at these area beers without our local goggles on and to wonder aloud, "Is this beer good or do I just like it because it's local?" Should be a fun experiment, no? Cheers to that!
This week, we sipped on Pegasus City Brewery's High Point.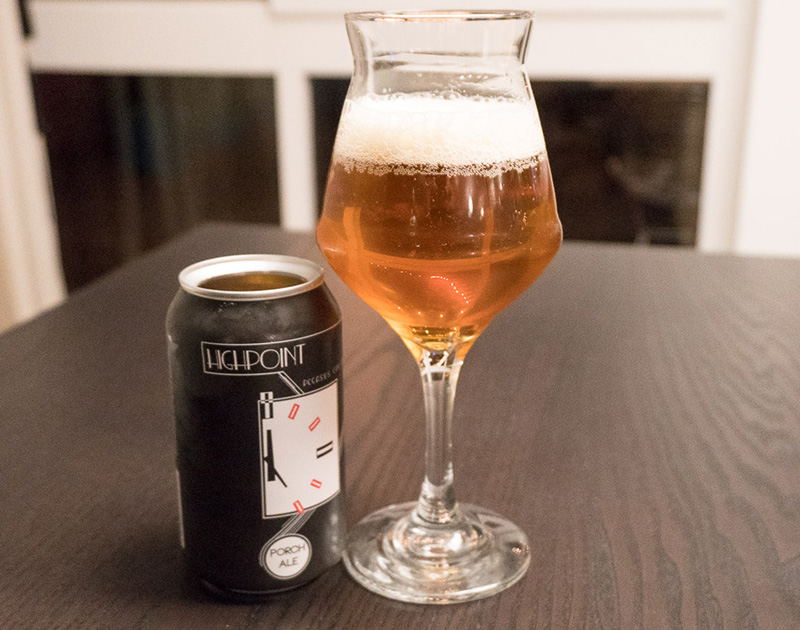 Fast Facts on Pegasus City Brewery High Point.
Style:Dark Mild.
ABV: 5.3 percent.
International Bitterness Units (IBUs): 20.
Color: Pale copper.
Availability: Kegs and cans.
Overview.
Pegasus City continues to impress with its beer. I tried High Point on tap at Pegasus' Tiny Tap when it first opened, and now I'm finally getting around to spend a little bit more time with it. Pegasus City Brewery's beers have been a bit difficult to find since its opening. But this week I was in luck because Pegasus City packages its High Point in cans. This can design is matte black and it has a timeless sort of look to it.
Background on Dark Mild.
The Dark Mild style is a sub-category of British Brown Beer in the Beer Judge CertificationProgram's 2015 guidelines. This sessionable beer is known for its easy drinking. The term mild supposedly comes from the notion of a new, un-aged beer. Opposed to beers laid down for some time, the mild is known as a beer to be consumed fresh. As a new dad, session beers have taken over; these days, when I'm not reaching for a baby bottle, I'm reaching for a low-ABV brew that will keep me on my feet and stay on that dad game. The Dark Mild is a low-hopped beer – notes of earthiness or floral might peek through in the sniff and bitterness should be low enough that it does not overpower the malt character of the beer. ABV is typically in the 3-4 percent range, and some modern takes can up the booze a bit. You may have sipped on a mild, but the brewer likely called it by some other name. Not a ton of breweries use the term mild, it's just not cool to use that term right now. But, hey, give it a couple years. Who knows what beer style will be the newest crazy when you stumble across this review?
Appearance.
High Point pours a light-caramel color into the glass. I get a good amount of foam that sets up shop on the top of the pour. A thin layer remains through most of this beer. Clarity is on point. This beer is seriously brilliantly clear.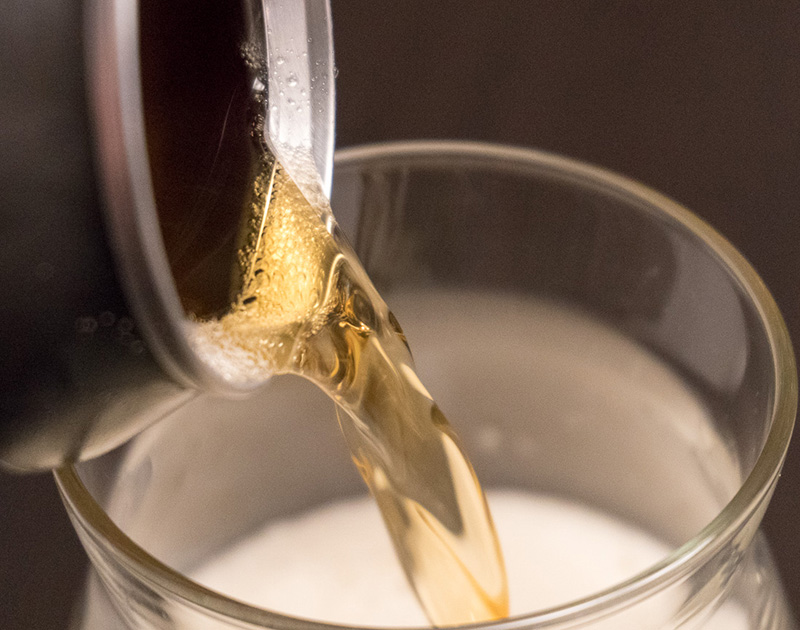 Aroma.
I get a smooth, round sense of sweetness on the aroma. It's a light caramel-type of thing. Malt is the main thrust for this type of beer. I do get a faint whiff of hops, but it's super-subtle and has an earthy vibe.
Flavor.
The malt backbone of this beer really shines in the flavor department. Although there is a noticeable sweetness to this beer, it stems from grains rather than what feels like sugar. In other words, it does taste a bit on the sweet side, but the sweetness is clean and each sip invites another sip. I don't think that a more traditional mild ale would be as bitter as High Point is, as its IBU is on the higher end of the scale for this style. But the bitterness absolutely works here – it provides a nice balance to the malt profile. Without it, this beer would be too sweet tasting.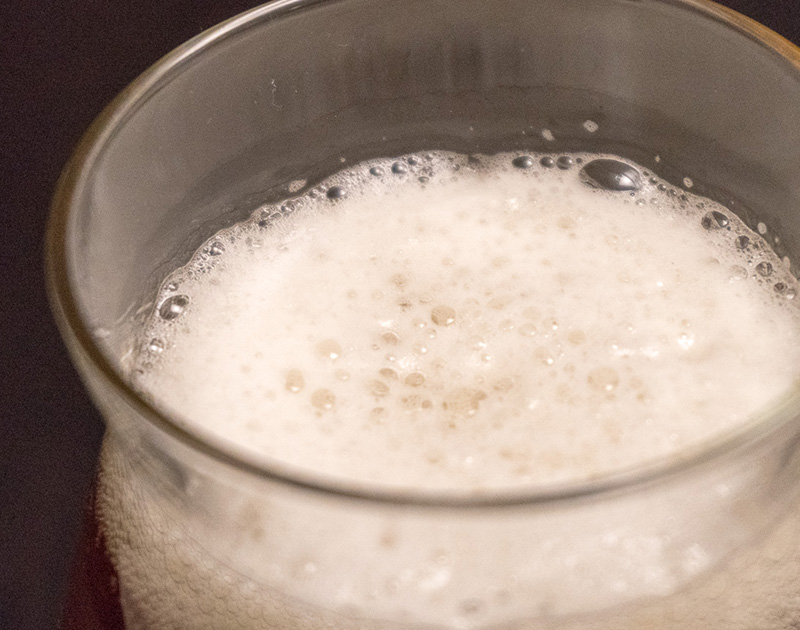 Mouthfeel.
Carbonation is bright on this beer and it keeps the bright tingle on my tongue through the first beer. Toward the end of my first beer, the carbonation intensity eases slightly and the beer really hits its stride. After the carbonation fades, I sense some sweetness, but it's not cloying or crazy. This beer finishes impressively clean, the carbonation fades along with the sugar, and I'm in for another sip.
Overall Impression.
I'm a fan of High Point. It's a beer with full flavor that drinks like a much bigger beer. I haven't spent as much time with the Dark Mild style as I should, so I'm not 100 percent sure on what parts of this beer keep absolutely true to style. For instance, the light-ish copper color on this beer makes me want to just call this beer an English Mild and drop the dark identifier. Likewise, I could have totally missed the mark with High Point and placed it in an inappropriate category. Overall, the combination of aroma and flavor work here and it makes this beer a success. Even though there is a bit of sweetness in the flavor, I keep coming back for another sip. This is a beer where I could enjoy several of in one sitting; High Point stays big on flavor and also keeps me on my feet.
Score. On a scale of 1 to 10, I'd give Pegasus City Brewery High Point a 7.75.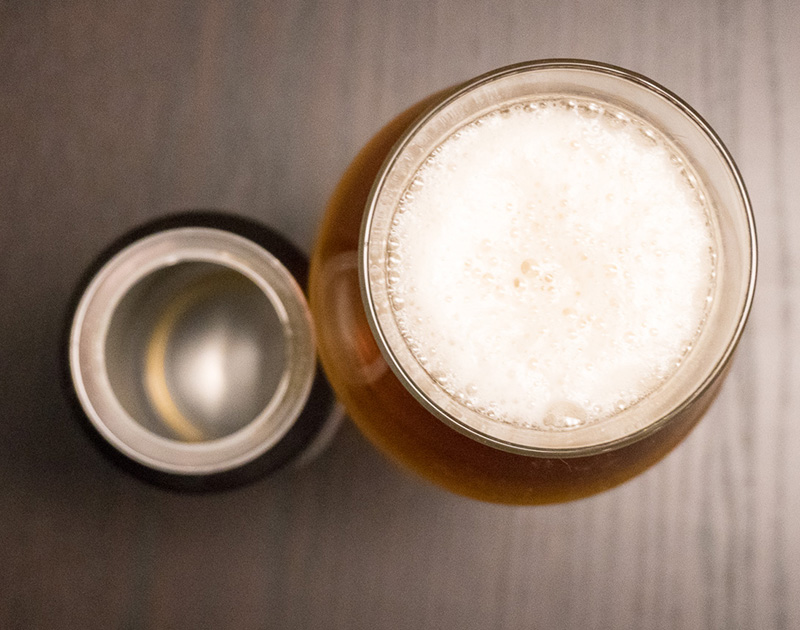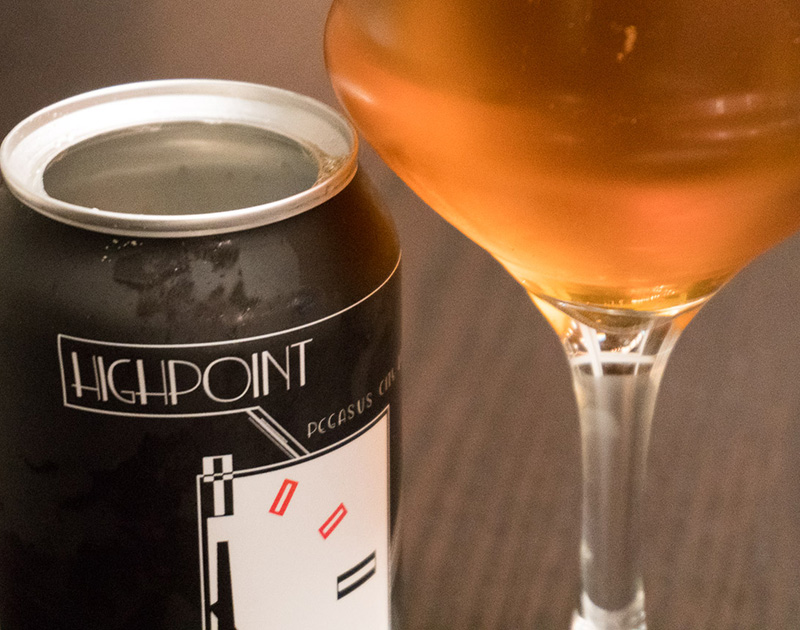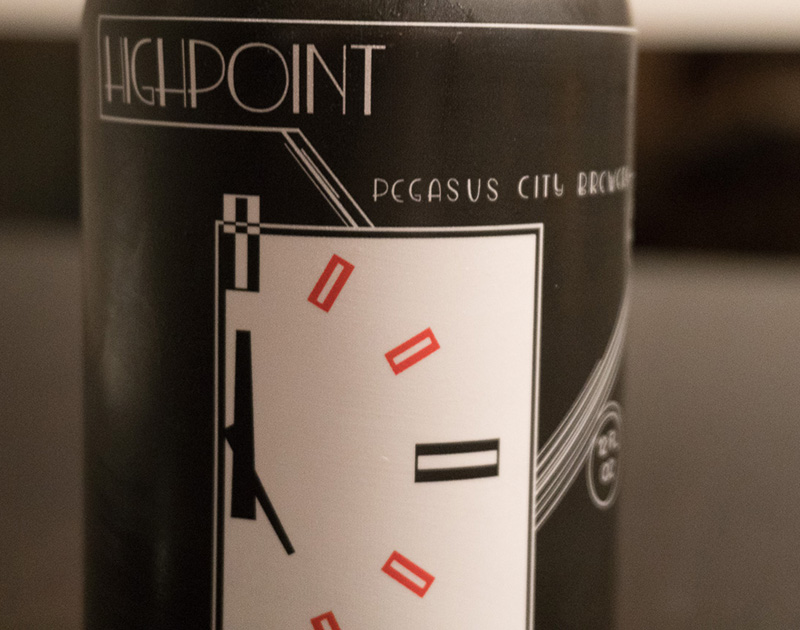 All photos by Ben Smithson.