Because Nothing Represents Texas Cuisine In 2019 Like A Sunglasses-Wearing Chicken Wing Sitting On A Soda-Flavored Doughnut, We Guess!
Update at 1:22 p.m. on August 26, 2019: For those playing at home who care about this sort of thing, the State Fair of Texas announced the winners in its Big Tex Choice Awards during an event hosted yesterday afternoon in Fair Park. Ruth's Stuffed Fried Mexi-Cone on the Best Taste (Savory) prize, the sunglasses-adorned Big Red® Chicken Bread won the Best Taste (Sweet) nod and the Fla'Mango Tango took home Most Creative honors. Original story follows.
* * * * *
For a whole two dozen separate reasons — merely one of which is that it glorifies the nastiest, unhealthiest foodstuffs imaginable year in and year out — allow us once again to remind you: The State Fair of Texas just absolutely fucking sucks.
It really fucking does!
Lest clicking the above hyperlinked bits of texts is too taxing an ask in our continued efforts to convince you of this truth, then just scroll down and look at the below 10 food items that have been named as finalists — out of 33 semi-finalists! — in the annual glorification of bad eating habits that is the fair's Big Tex Awards.
Per usual, this year's crop is as gluttonous as can be expected of an organization that grossly overpays its executives while simultaneously selling out its neighboring communities in the name of making a buck.
Are any of these items going to be worth the literal dozens of tickets they'll no doubt cost to purchase and consume? Of course not! Still, before the 2019 State Fair of Texas kicks off on September 27, three of them will be awarded prizes — one as the year's best-tasting sweet offering, one as the year's best-tasting savory option and one as the year's "most creative" dish served throughout the annual fair's latest 24-day run — at the big ol' annual Big Tex Choice Awards event, which will go down at 2 p.m. on Sunday, August 25, in Fair Park's Tower Building.
And what an honor that must be.
[Sigh.]
Anyway, here are the items that have been selected as possible "winners" in this year's contest. Not that you asked, but yes: This collection does include a sunglasses-wearing chicken wing that's been perched on a soda-flavored doughnut for reasons passing understanding! Why wouldn't it?!?!
Calypso Island Shrimp Bowl by Stephen Alade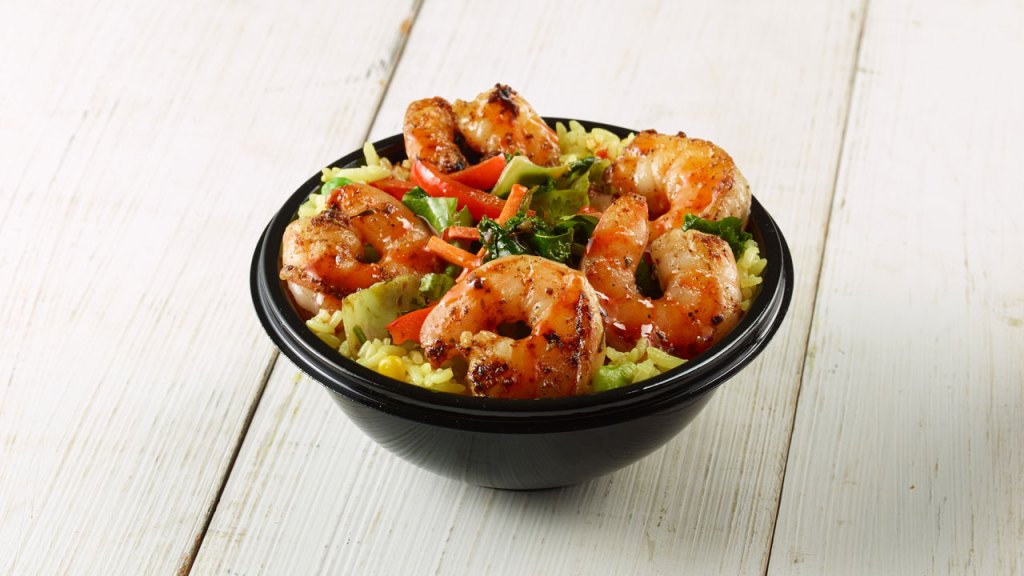 Fernie's Fried Burnt End Burrito by Winter Family Concessions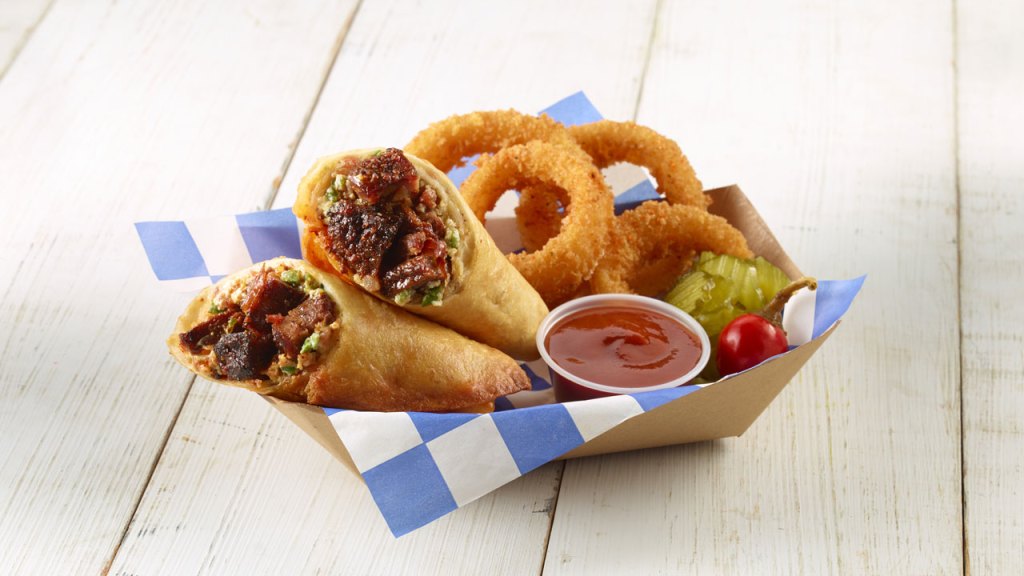 Ruth's Stuffed Fried Mexi-Cone by Ruth Hauntz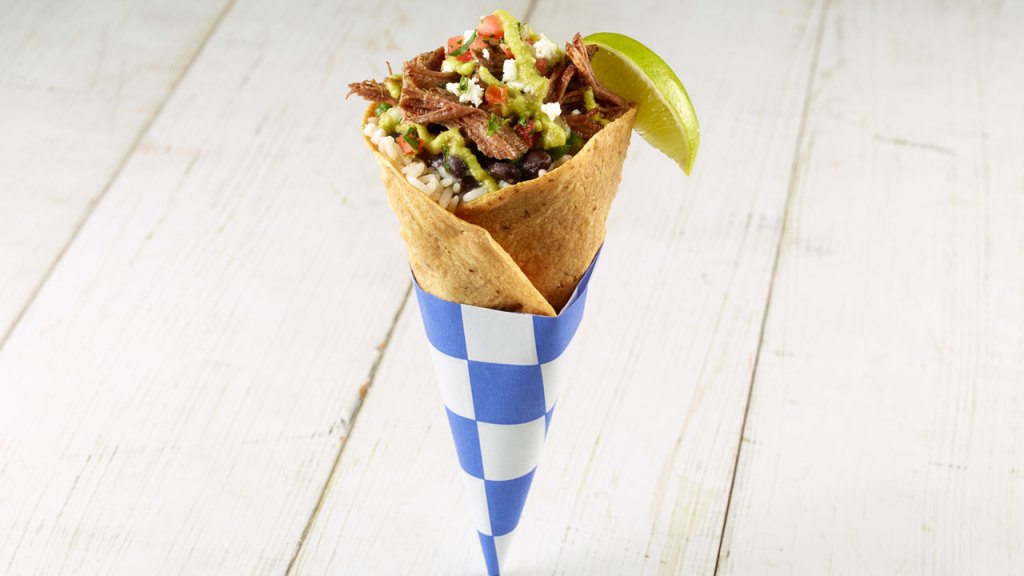 Southern Fried Chicken Fettuccine Alfredo Ball by Greg Parish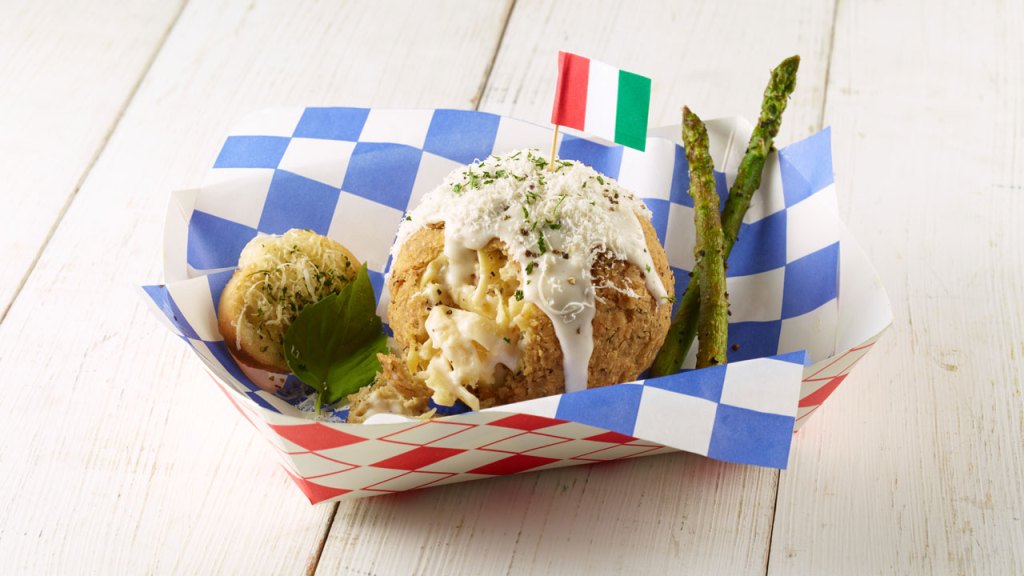 Texas Cream Corn Casserole Fritters by Clint Probst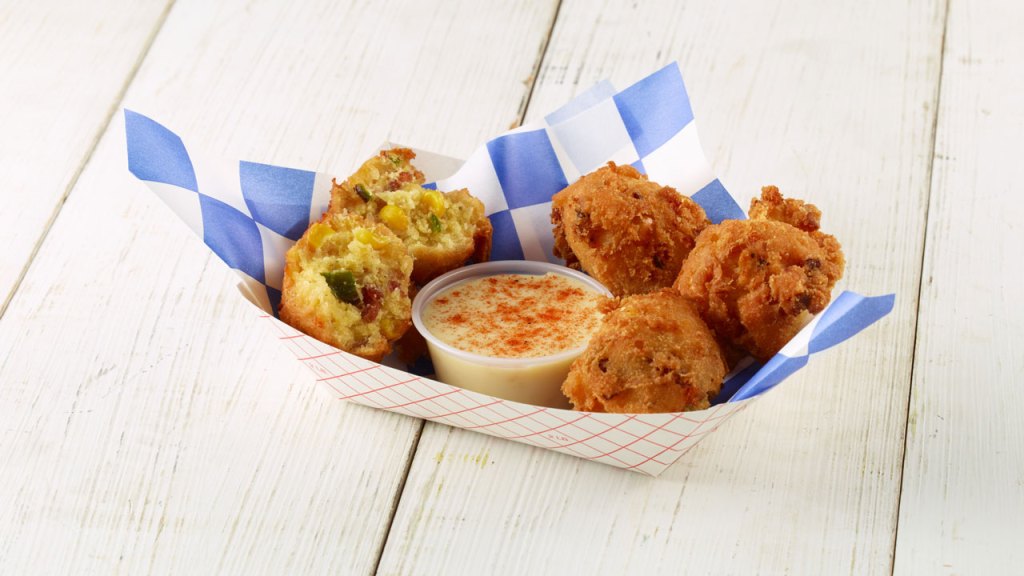 Big Red® Chicken Bread by Brent & Juan Reaves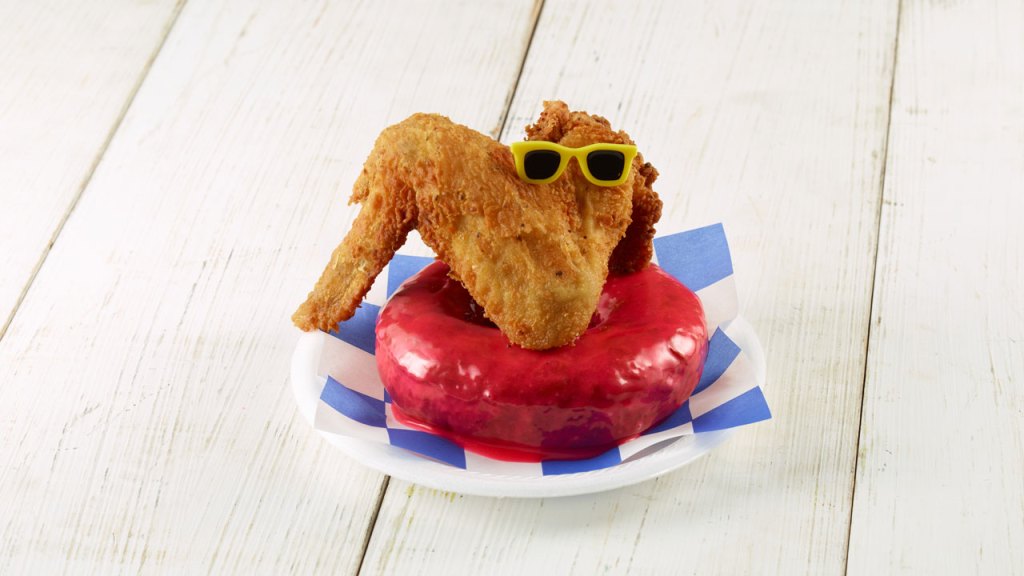 Deep Fried Bayou Fruit Bites by Terrence & Lisa Henderson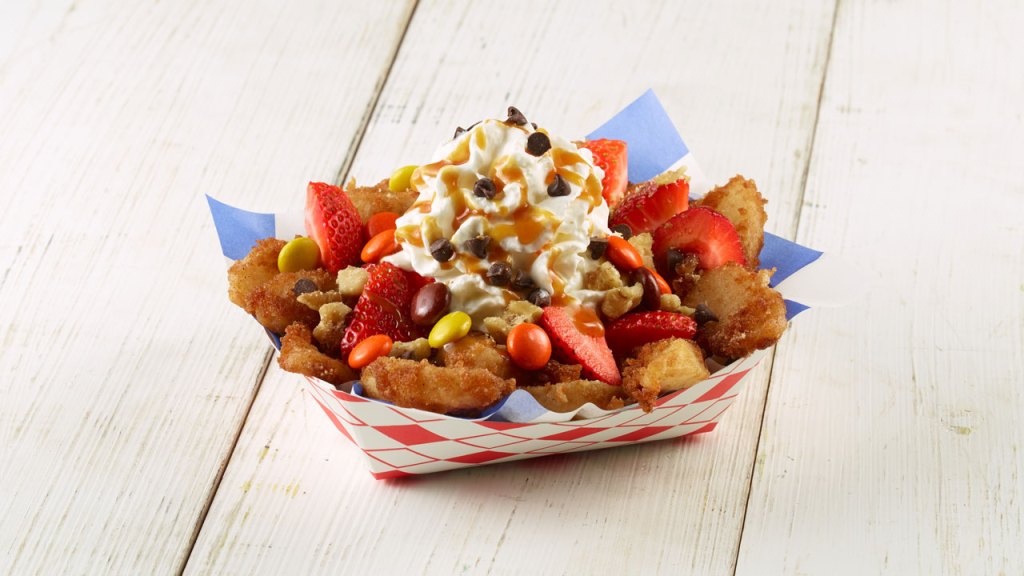 Fla'Mango Tango by The Garza Family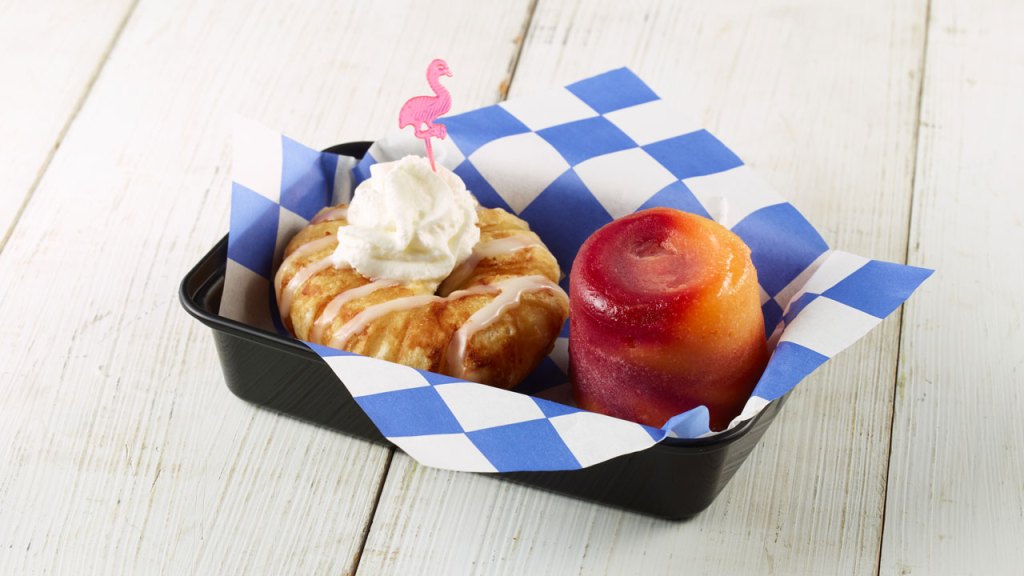 Peanut Butter Cup Snookie by Michelle Edwards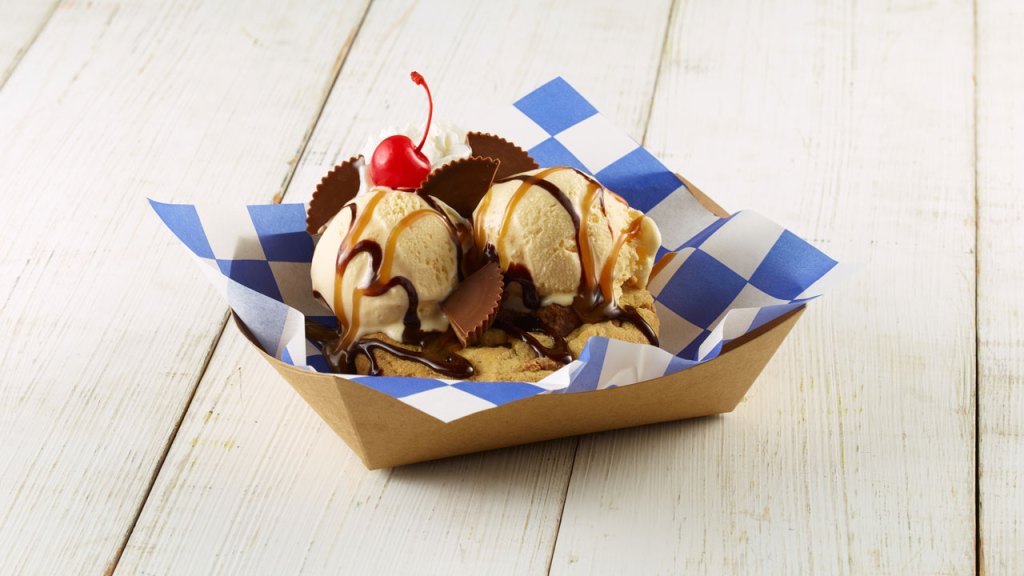 Quick Fried "Black Gold" Truffles by Glen & Sherri Kusak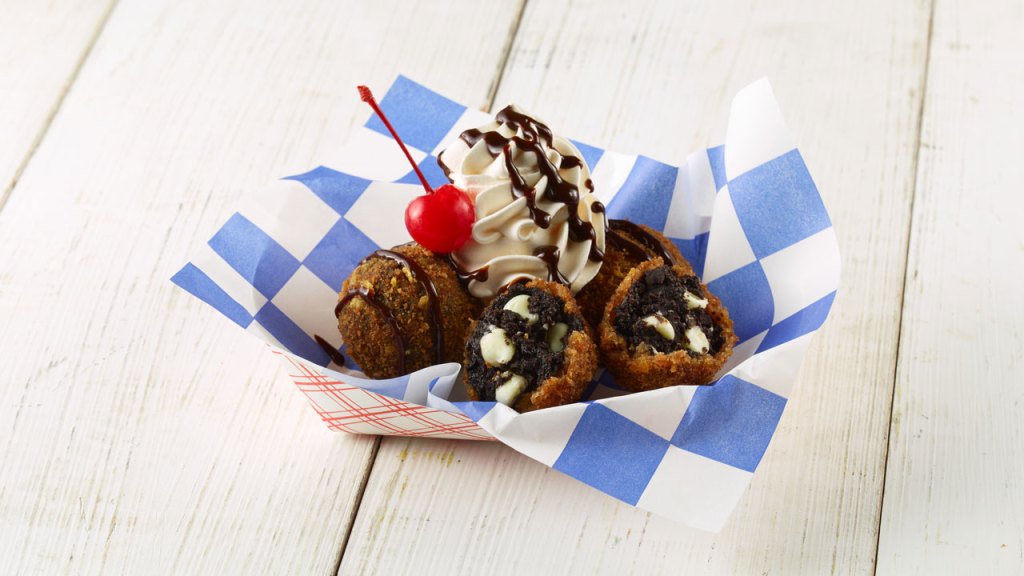 All photos courtesy of the State Fair of Texas.