3 Nations Brewing Company's Imperial Milk Stout Is A Chocolate-y, Hazelnut-Flavored Brew With A High ABV That'll Get Your Cheeks Warmed Right Up.
Welcome to On Tap! Each week in this recurring feature, we'll take an in-depth look at one of the many beers now available in the suddenly crowded North Texas brew scene. The goal here is to look at these area beers without our local goggles on and to wonder aloud, "Is this beer good or do I just like it because it's local?" Should be a fun experiment, no? Cheers to that!
This week, we sipped on 3 Nations Brewing Company's Imperial Milk Stout.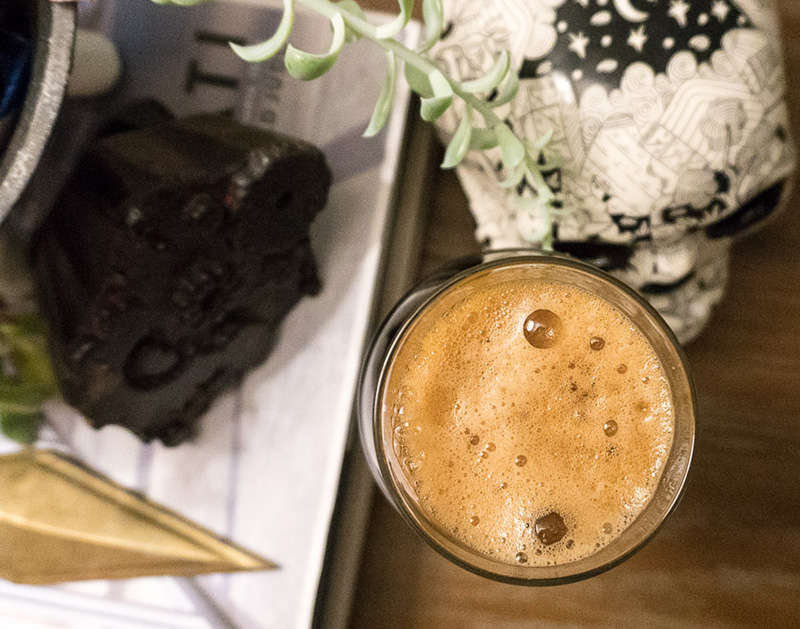 Fast Facts on 3 Nations Imperial Milk Stout.
Style: Imperial Milk Stout.
ABV: 8.3 percent.
International Bitterness Units (IBUs): Not available.
Color: Black.
Availability: Kegs.
Overview.
Farmers Branch brewer 3 Nations is no stranger to the Sweet Stout style. Late last year, we reviewed Texas Xmas, a hazelnut Sweet Stout that did not disappoint. And here we are again, with another review on another Sweet Stout. However, this time 3 Nations switched up the script a bit and brewed up a Sweet Stout with a little bit of a simpler finish. If I have my scruples about me, then this beer is just about the same beer as 3 Nation's Texas Xmas Ale, but it has a little bit less nutty action. I don't see this beer listed on 3 Nations web site, Facebook page or Instagram account. And I cannot find much information on Untappd about a plain 'ol Imperial Milk Stout. The latest check-ins I see on 3 Nations Untappd show a beer labeled as a Horchata Imperial Milk Stout. So this might be the Horchata version? I called On Rotation and they confirmed that they are sadly not serving the Horchata version. Maybe there are only a few kegs out there of the Horchata variation of this beer, and I'm left hoping that I'll get to try it some day. So, just to clarify, this review is on 3 Nations Imperial Milk Stout. Either way, it's beer, right?
Background on Imperial Milk Stout.
For a primer on the Imperial Milk Stout, check out our review on Lakewood Brewing's Coconut Temptress. This beer is all about big flavor, big roasty-toasty and big alcohol volume. This imperial version of the Sweet Stout style should, at the low end, require a helmet. Chocolate and coffee are common main flavors noticeable in this style.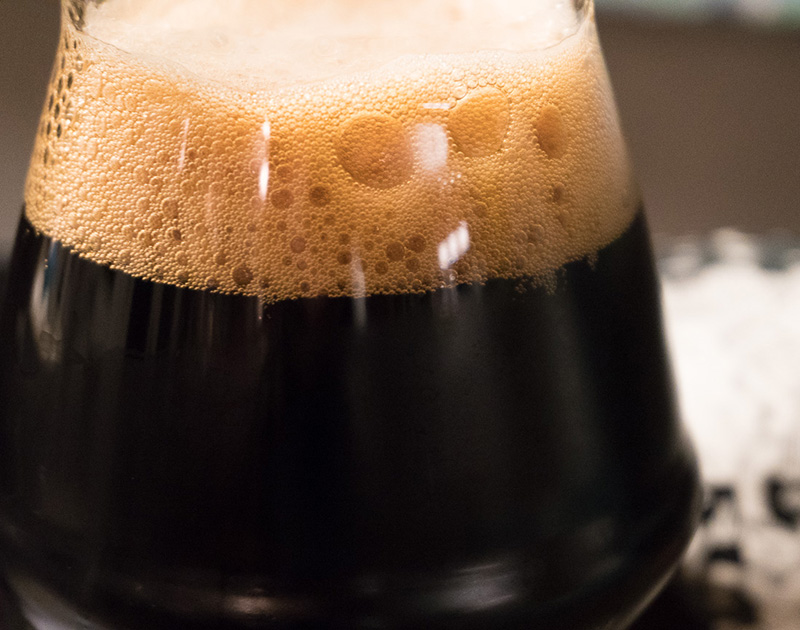 Appearance.
Imperial Milk Stout pours near-black in to the glass. If I hold the beer up to a light source, I do see that this beer is a very dark brown beer. But we should just go ahead and call this a black beer. There is a solid amount of tan head that hangs around and it ends up not staying around much past photo time. I was hoping for more of a sudsy, velvety foam situation; perhaps I'll just keep topping off my pour from the crowler I picked up.
Aroma.
This beer's aroma does not disappoint. I get waves of dark, roasty chocolate on the sniff. Along with that, I sense a teeny amount of something like hazelnut. Again, I am wondering what this beer's relation is to last year's Texas Xmas. But this beer's nutty situation is much more dialed down compared to that beer. I do sense a fair amount of sweetness on this beer. And it seems to provide some balance for the subtle, but noticeable hop nose here. As the beer warms, I sense a small amount of warmth on my nose from the alcohol.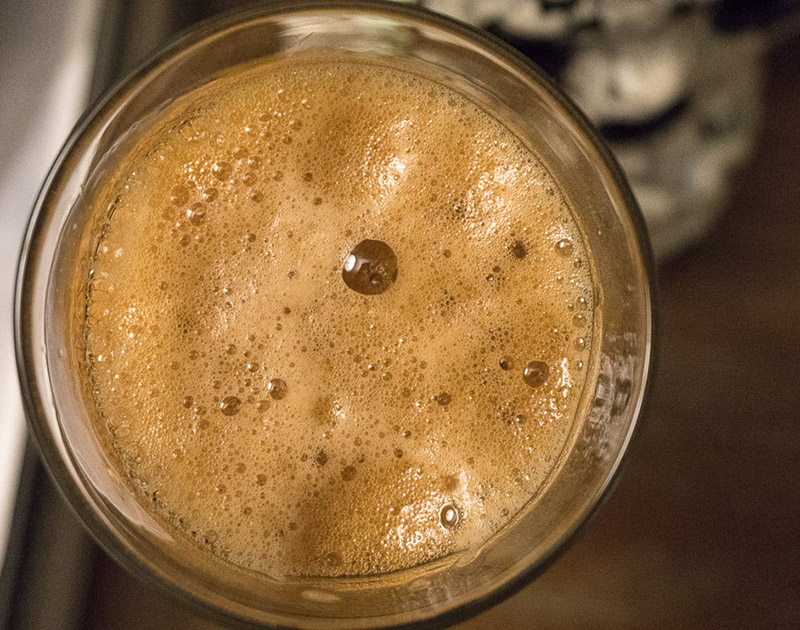 Flavor.
I am really thrown off by how smooth this beer drinks. For its 8.3 percent ABV, I am enjoying this beer at a session beer speed. So good on ya, 3 Nations, for sneaking in the somewhat-elevated alcohol profile under my nose. I do sense a little bit of something like hazelnut here, but it's subtle. Hop bitterness is here and it's noticeable and I dig it. It's enough bitterness here for them to offer an IBU rating, though I cannot find any information on it. No problem, though. Just know that there's enough bitterness in play here from the dark malts and hops to give the sweet finish a sense of balance.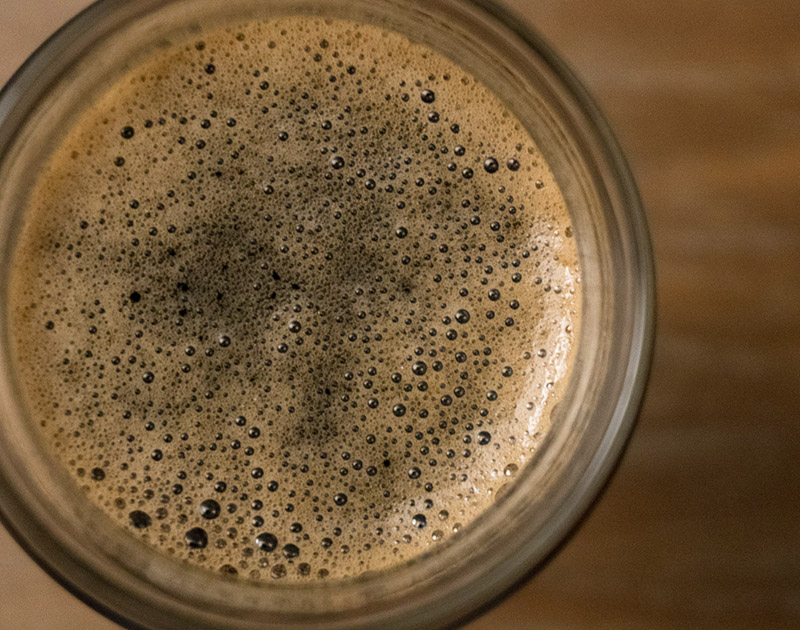 Mouthfeel.
Carbonation is bright on this beer, and it remains through the pour… and several top-offs from an opened crowler. This beer drinks rather chewy, and though there's a healthy amount of alcohol in play, the beer stays in the enjoyable and drinkable zone for me, even through two pours. The same thing happens with the body – this is a full-bodied beer and it drinks as such, but it's not overwhelming nor is it a palate-wrecker.
Overall Impression.
This beer reminds me a lot of Texas Xmas. It's the same ABV, damn close in color and it's just as good. Why change a thing if it isn't broken? For me, the things that are different in a noticeable way are the nutty aroma and flavor, and the hop bitterness. With Texas Xmas, the nut situation was noticeable from the start, both in waves of warming holiday nostalgia, as well as in the intense impression on the tongue. Here, 3 Nations' Imperial Stout keeps the nutty situation dialed down to a more normal, everyday sort of place. And in the hops department, the hop aroma, while subtle, is more noticeable for me. Likewise, the bitterness is cranked up and it helps provide balance to the space in the flavor, where nutty flavor dominated and occupied Texas Xmas. If I had to choose, I'd take this version of 3 Nations Imperial Milk Stout, or whatever this beer is. Cheers.
Score. On a scale of 1 to 10, I'd give 3 Nations Imperial Milk Stout a 7.5.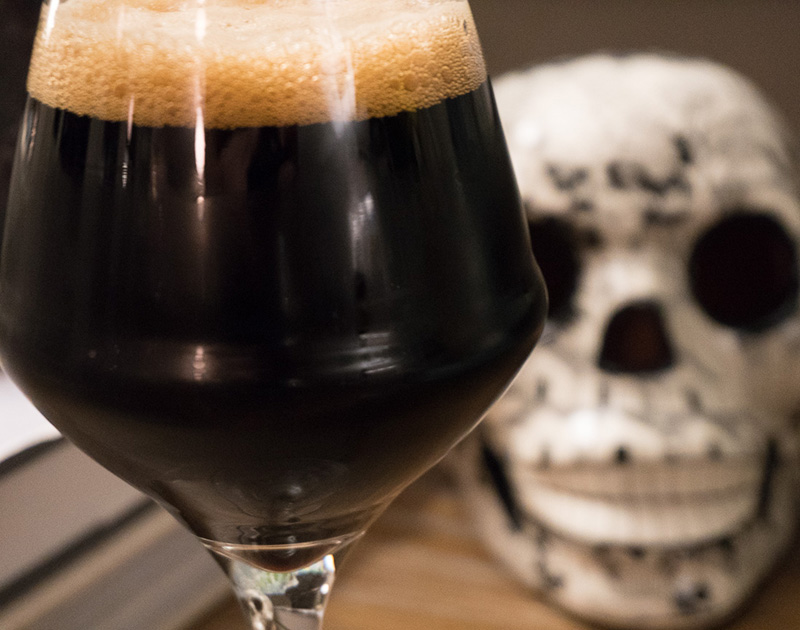 All photos by Ben Smithson.