At The New Grab-And-Go Viennese-Style Coffee Shop Located Inside The Adolphus Hotel, You Can Munch On Caramelized Sugar-Topped Waffles As You Down Your Coffee.
Tucked into a hotel that's steeped in over a 100 years of history, Otto's Coffee and Fine Foods might be about to make some history of its own.
The Adolphus Hotel's quaint new coffee shop is carving out a spot for itself in Downtown Dallas' increasingly saturated coffee market by adding into the mix the neighborhood's first walk-up window where caffeine enthusiasts can soak up their coffee alongside freshly pressed Liège-style waffles.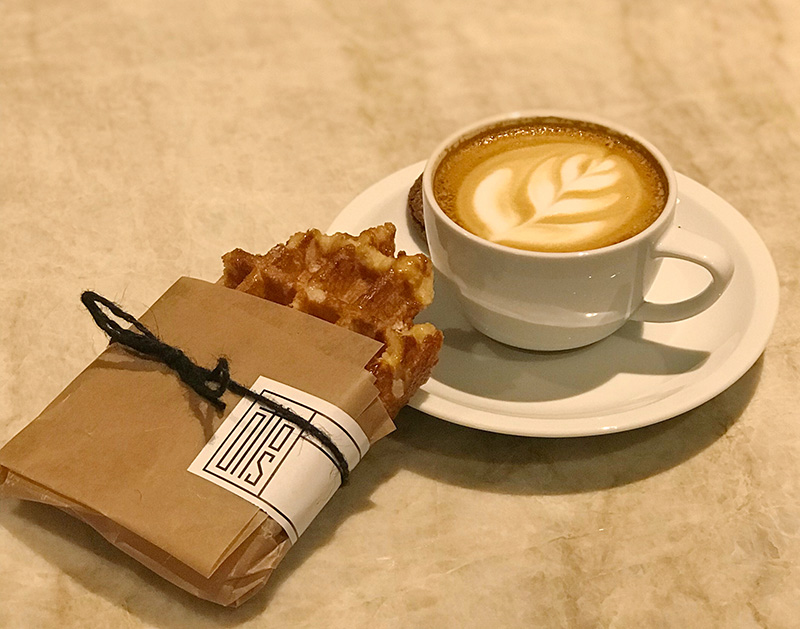 Served along other pastries — but serving as the clear standout from the pack — these sweet delicacies more dense and crunchier than Belgian-style waffles, and their uneven edges are a significant departure from the ones you're probably used to eating.
There is beauty, however, in the imperfection — especially because Otto's adds pearl sugar that caramelizes as each waffle bakes to crunchy perfection inside the press.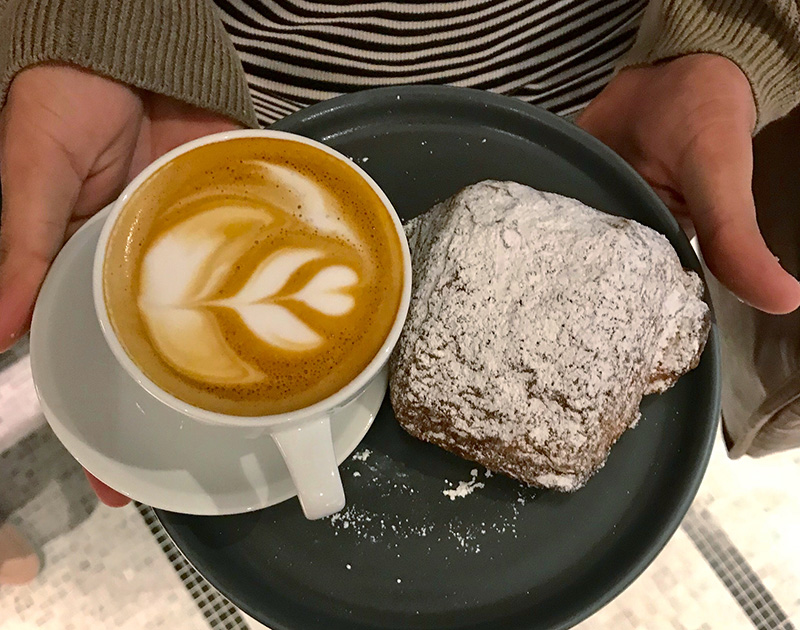 The Viennese-style cafe's decor and ambient was inspired by the Adolphus' deep European roots and was named after former Adolphus Hotel general manager Otto Schubert, who served in his role from 1928 to 1946. Inside this setting, patrons can enjoy coffee brewed from Oak Cliff Coffee Roasters beans, plus sandwiches, chia puddings and freshly baked pastries that are all available in grab-and-go fashion.
Being attached to the The Adolphus and several other surrounding spots that are about to open probably doesn't hurt its chances for thriving. Otto's will draw customers from a pool that is either working in the neighborhood, shopping along Commerce Street, scoring a haircut at the soon-to-open nearby High & Tight barbershop or popping into the hotel's other offerings, such as its City Hall Bistro or storied The French Room restaurant.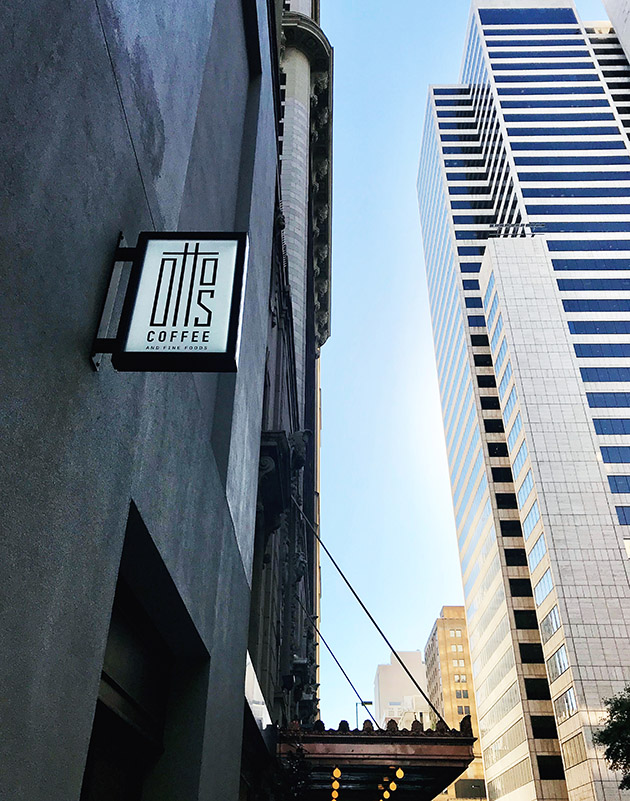 Inside its own confines, the living room feel of Otto's — what with its many bookshelves and large work tables — makes for an inviting environment, enticing patrons to linger and patiently drink their coffee even if the counter up front seems more conducive to on-the-fly ordering.
So, no matter your style of coffee consumption — sipping or chugging — Otto's would appear to have you covered. If nothing else, it seems like to have you covered more often: Unlike so many other Downtown Dallas coffee shops, which close before the end of a traditional business day, Otto's will open its doors each day at 6 a.m. and keep them open until 7 p.m. each night.