A Comprehensive Look At 28 North Texans Involved — Directly Or Tangentially — In The Washington D.C. Riot And Storming Of The U.S. Capitol On January 6.
This story was most recently updated on February 12, 2021.
At this point, the FBI has opened more than 300 cases connected to its investigation of the riots that occurred at the U.S. Capitol on January 6.
Already, more than 100 criminal charges have been filed against participants in that attempted insurrection — and no deals will be cut, authorities promise. Instead, agents maintain that they'll "leave no stone unturned" and will "[look] at every piece of the puzzle."
Put another way: The Feds are taking this treasonous event seriously as hell.
They're not the only ones quickly reacting, either. An honest-to-goodness flashpoint in the history of American democracy, the storming of the Capitol has elicited all kinds of responses — both good and bad.
At one end of the spectrum, some just keep on digging — fully supporting what went down on January 6 and even using the event as a literal call to arms, as is the case with one Frisco pastor who had been actively encouraging his followers to keep their guns loaded heading into Inauguration Day on January 20. Others, meanwhile, remain particularly conspicuous in their failing to condemn these insurrection efforts.
At the opposite end of the reactions, there's a decidedly different tone. Through social media, amateur and professional sleuths alike have been channeling their frustrations into identifying active participants of the riots and clamoring for their swift arrest. For better or worse, this set's had plenty of evidence to sift through due to self-incriminating social media posts from the perpetrators.
As previously noted, no, it hasn't been altogether surprising to see these findings reveal that a number of North Texans actively participated in the events of January 6.
Here, we take a closer look at the North Texans who took part in the Capitol riots and/or the events surrounding them. — Pete Freedman
Larry Rendell Brock Jr.
An Air Force veteran, Brock was one of two men who was photographed carrying zip ties while inside the Capitol during the riots.
The 54-year-old resident of Grapevine was also among the first involved in the insurrection to be arrested. After the FBI was tipped off to his involvement by a woman identifying herself as Brock's ex-wife — she recognized the helmet, pants and patches he wore from his time in service upon seeing the viral photos — Brock turned himself in to the Grapevine Police Department on Sunday, January 10.
He faces charges of knowingly entering or remaining in any restricted building or grounds without lawful authority, and of violent entry and disorderly conduct on Capitol grounds.
Following a hearing last week, he was released from custody on conditions including house arrest. The judge in the case cited Brock's military experience as part of the reasoning behind his release.
A graduate of the Air Force Academy, Brock served in both Afghanistan and Iraq as part of a decorated service career. After initially leaving the Air Force in 1998, he re-enlisted in the wake of 9/11. More recently, he's worked as an overseas defense contractor and also for Ross Perot Jr.'s Fort Worth-based luxury charter airline Hillwood Airways. Following the reveal of his involvement in the Capitol riots, he is no longer employed with Hillwood Airways. According to the Dallas Morning News, court documents also reveal that Brock once lost a job over what one employer interpreted as racist, anti-Muslim rhetoric, and that he owes at least more than $555,000 in unpaid taxes.
Brock had become increasingly radicalized in recent months, even falling out with longtime friends from the Air Force due to what they described as his "extreme" political views. In an interview with The New Yorker, Brock denied that he was a racist, but did confirm his belief that there was rampant fraud in this year's presidential election — a theory he acknowledges he derived from social media postings and conservative news outlet stories he'd consumed.
U.S. attorneys have said that more serious charges beyond trespassing will soon be filed against Brock, whose eventual trial will take place in Washington D.C. — PF
Jenna Ryan
The most prominent in a group of realtors who flew in a private jet to Washington D.C. to protest what they believed to be a "rigged" election, the 50-year-old Ryan boasted about storming the Capitol across various social media channels. She says she simply "answered the call" from President Trump to try to overturn the election results, and also that she went on the private jet because she was invited to do so by "a very cute guy."
In a January 7 interview with CandysDirt.com, Ryan expressed no regret over her participation in the activity, saying of herself and her cohorts, "We are frontline patriots who are fighting for liberty."
On Twitter, she referred to January 6 as "one of the best days of [her] life."
A graduate of South Garland High School and Dallas Baptist University, the Carrollton resident has dabbled in various careers throughout the years. She has worked as a recruiter, as a marketer, as a life coach and as a self-help YouTuber. In 2017, she transitioned into real estate, opening Jenna Ryan Realty in Frisco.
An active social media user, Ryan also maintains a Pinterest account that boasts a board dedicated to Nazis.
In the wake of her participation in the January 6 riots — video shows her inside of the Capitol building despite her claims that she barely stepped inside — Ryan says she has lost a deal for a self-help book she hoped to publish this year. She has also changed her real estate license in an attempt to allow her to operate her business under the name "Jennifer Rodgers" moving forward.
After having turned herself in, she was arrested on January 15 on charges of disorderly conduct on Capitol grounds and knowingly entering or remaining in any restricted building or grounds without lawful authority. The FBI says Ryan has since been let go from custody on "standard pretrial release conditions."
A crowdfunding effort meant to raise money for her defense has stalled out at $675 in donations. More recently, she asked that she — along with all of her fellow participants in the riot — receive a presidential pardon for participating in the riots. She didn't receive one. — PF
Update on February 15, 2021: In an interview with the Washington Post this week, Ryan finally expressed "regret" and embarrassment for her participation in the events of January 6, saying she "bought into a lie." — PF
Guy Reffitt
A 48-year-old man from Wylie, Reffitt told his family that he traveled to Washington D.C. with a pistol in tow "to protect the country," and further admitted to them that he "stormed the Capitol."
Footage from January 6 shows Reffitt standing outside of the Capitol building, wearing a helmet with a camera mounted atop it. According to an FBI affidavit, Reffitt told his family upon his return to North Texas that he planned to "erase everything" his camera captured of the events at the Capitol because he believed the FBI was watching him.
Turns out, they were!
Despite having allegedly threatened family members not to turn him into the authorities — per the FBI, he said they'd be "traitors" for doing so and that "traitors get shot" — Reffitt was still arrested last week on charges of obstruction of justice and unlawful entry.
According to the Dallas Morning News, he was being held at the Fannin County Jail as of this past weekend. — PF
Update on January 26, 2021: In an interview with CNN, Reffitt's 18-year-old son Jackson discussed how and why he turned his father into authorities despite his threats. In that interview, the younger Reffitt acknowledged that his family was likely to cut him off and kick him out of the house for going against their wishes. Now, a GoFundMe has been set up to help support him as he establishes a new life for himself. At the time of this writing, more than $135,000 has been donated to Jackson's cause. — PF
Troy Anthony Smocks
Identifying him through travel records and his own posts to the social media platform Parler — where he posted under the usernames @ColonelTPerez and @Colonel007 — the FBI arrested the 58-year-old Smocks last week on charges of "knowingly and willfully transmitting threats in interstate commerce" after having visited Washington D.C. at the time of the Capitol riots.
According to an FBI affidavit, Smocks posted social media updates promising that he and others would to return to the Capitol on January 19, while "carrying weapons and massing in numbers so large that no army could match them."
This is not the first time Smocks has inserted himself into the political narrative. After having been arrested in Collin County on charges of impersonating a public servant and later serving time for stealing and forgery charges in Missouri, Smocks sued the federal government in 2010 to challenge the the constitutionality of anti-terrorism laws. His lawsuit named Barack Obama, Nancy Pelosi and Harry Reid as its defendants.
According to the FBI, travel reservations show Smocks planned to leave the country on January 15 — the same day he was arrested. He didn't make that flight. — PF
Garrett Miller*
On the morning of Joe Biden's inauguration, 34-year-old Garrett Miller was arrested at his Richardson home — while he wore a shirt showing his ongoing support for Trump.
Miller now faces five charges relating to his involvement on the U.S. Capitol riots of January 6, including knowingly entering or remaining in any restricted buildings or grounds without lawful authority; violent entry and disorderly conduct on Capitol grounds; obstructing or impeding any official proceeding; certain acts during civil disorder; and making threats.
A separate law enforcement agency alerted the FBI to videos Miller had posted to social media that showed him walking through the Capitol Rotunda. Surveillance footage from inside the Capitol confirmed his presence at the insurrection attempt.
Social media plays a large role in the case against Miller.
Using his postings, the FBI confirmed that Miller had shared his intentions to head to D.C. on January 6, and boasts that he'd be bringing a grappling hook, rope, a level 3 vest, helmets, a mouth guard and a bump cap with him.
Posts he shared after the fact included sentiments such as "What I witnessed was beautiful" and "We stormed the capital (sic) as peacefully as we could without weapons" but also "next time we bring guns."
Additional posts found on Miller's social media accounts showed him threatening the lives of Congresswoman Alexandria Ocasio Cortez and Senator Chuck Schumer. Others found him threatening violence against the Capitol officer who shot and killed a female protester at the Capitol; in those posts, he promised to "hug [the officer's neck with a nice rope" and that it would be "justice not murder."
Through an attorney, Miller issued the following statement: "Mr. Miller regrets the acts he took in a misguided effort to show his support for former President Trump. He has the full support of his family and has always been a law abiding citizen. His social media comments reflect very ill-considered political hyperbole in very divided times and will certainly not be repeated in the future. He accepts responsibility for his actions. It is also important to remember that, regardless of one's views, a person is entitled to his or her day in court and to be represented by an attorney."
Despite his family's pleas for his release, a federal judge in Dallas ordered Miller to remain in custody until his trial, deeming him a flight risk and a danger to the public as a domestic terrorism threat. — PF
Nolan Cooke*
After tipsters alerted the FBI to social media videos he'd posted of himself driving to D.C., pictures shared of himself at the riot and Instagram and TikTok posts he'd uploaded that showed him at the Capitol, 22-year-old Nathan Cooke was arrested on January 21.
He is charged with involvement in acts of civil disorder, entering restricted buildings and unlawful activities on Capitol grounds.
After voluntarily agreeing to an FBI interview, Cooke said he went to D.C. because "he wanted to be heard." Additionally, he admitted to being at the front of the crowd as it rushed the Capitol, and that he used a flag pole to band on a window.
He denies ever having entered the building.
As of January 22, he was being held in the Fannin County Jail. — PF
Daniel Page Adams, Ryan Taylor Nichols & Alex Kirk Harkrider*
Three East Texas men have also been arrested for their involvement in the events of January 6.
Along with his cousin Cody Cornell from Louisiana, Daniel Page Adams was arrested on January 16. Videos shared online by Cornell shows Adams sprinting up the Capitol steps and contains audio of him shouting "Let's go — Are you ready to push?" to his fellow rioters. Adams is suspected of assaulting a Capitol officer.
A 30-year-old Longview man named Ryan Taylor Nichols was arrested on January 18 on charges relating to bringing pepper spray and a crowbar to the riots. In videos shared to social media, Nichols can be heard shouting, "This is the second revolution right here folks! […] This is not a peaceful protest." Further audio confirms that Nichols breached the Capitol, saying "We're in." Additional video appears to show Nichols shooting pepper spray at law enforcement.
Nichols traveled to D.C. with 32-year-old Alex Kirk Harkrider of Carthage, and both are charged with "willfully and knowingly utter[ing] loud, threatening, or abusive language" and "engag[ing] in disorderly or disruptive conduct." Leading up to the events of January 6, both men had shared multiple social media updates announcing their intentions, with Harkrider at one point allegedly posting that "they were planning a civil war," per the FBI.
One of the two people to turn Nichols and Harkrider into the FBI described themselves as a "friend of a friend" of the pair. — PF
Nicholas DeCarlo**
A 30-year-old Burleson man named Nicholas DeCarlo has been charged with obstructing or impeding an official proceeding, knowingly entering or remaining in a restricted building or grounds without lawful authority and parading or demonstrating on Capitol grounds.
According to the FBI, DeCarlo used his social media accounts to upload photos of him inside of the Capitol on January 6, and also to share posts in which he bragged about storming the building and halting — if only temporarily — Congress' efforts at certifying the presidential election.
In statements to the FBI, DeCarlo said he was an employee of the ironically named MT Media News. In this instance, "MT Media" stands for "Murder the Media" — a phrase that rioters who stormed into the Capitol scratched into one of its doors. Photos from the events also show DeCarlo wearing a "Murder The Media" shirt during his participation.
MT Media News is allegedly an operation DeCarlo operates alongside Nick Ochs, the founder of Proud Boys Hawaii. The two posed for a number of photos together both inside and outside of the Capitol on January 6, including one image that also finds them posing alongside "Q Shaman" Jake Angeli.
In a January 13 interview with the Los Angeles Times, DeCarlo admitted to being inside the Capitol, but says he and Ochs were "working as journalists" and observing the activity. This statement contrasts statements shared in videos uploaded to YouTube, in which Ochs and DeCarlo boast about their involvement in the riots with Ochs saying "We came here to stop the steal," and DeCarlo adding "We did our job. We did our job." In its arrest affidavit, the FBI notes that DeCarlo is not a "credentialed reporter with the House Periodical Press Gallery or the U.S. Senate Press Gallery, the organizations that credential Congressional correspondents."
At this point, DeCarlo, Ochs and Angeli have all now been arrested.
Updated on February 5, 2021: On Wednesday, February 3, a federal grand jury indicted DeCarlo and Ochs each with "conspiring to commit an offense against the United States, in violation of Title 18, United States Code Section 371, that is, to corruptly obstruct, influence, or impede an official proceeding, in violation of 18 U.S.C. § 1512(c)(2); one count of theft of federal government property, in violation of Title 18, United States Code, Section 641; one count of depredation against federal government property, in violation of Title 18, United States Code, Section 1361; and three counts of unlawful entry, disorderly conduct, or violent conduct in restricted buildings or grounds, in violation of Title 18, United States Code, Section 1752(a)(1), (2), and (4)." — PF
Daniel D. Phipps**
A 48-year-old Garland man was arrested by authorities on January 26 on charges of knowingly entering or remaining in any restricted building or grounds without lawful authority and impeding or disrupting official functions; and violent entry and disorderly conduct on Capitol grounds.
According to arrest documents, Daniel D. Phipps — who had been sharing updates about the "rigged" election for some time — posted a photo of himself inside of the Capitol building to social media a few days after the insurrection attempt. In additional social media posts, he bemoaned that "everyone talks about being a patriot until its time to do patriot shit," admits that he went to D.C. to "take the Hill" and says he "helped other patriots prevent antifa from damaging anything."
On January 18, he shared a Facebook post apparently addressing those who were concerned about his participation in the January 6 riots: "For those who may be wondering, no, the FBI is NOT after me because I'm on video fighting with antifa and cooperating with law enforcement," the post read.
After a Fort Worth Police analyst tasked with combing social media for threats found his posts, Phipps was reported to the FBI. Turns out, the FBI was indeed after Phipps.
According to his Facebook page, he studied "criminal justice/law" at El Centro in Downtown Dallas. — PF
Luke Coffee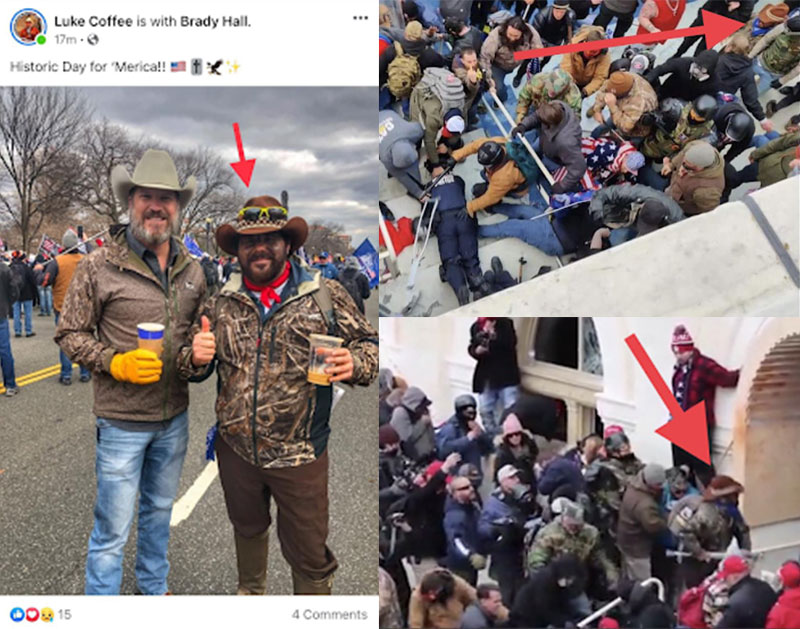 Luke Coffee, a Dallas area native and actor, posted a photo of himself in Washington D.C. on January 6 with the caption "Historic Day for 'Merica!!"
The day would indeed prove historic — as would Coffee's outfit, which would later be unmistakable on the front steps of the Capitol building, not far from where a police officer was beaten and trampled by members of the violent mob.
Photos and videos show Coffee walking up to and standing around the front steps, where he picked up a crutch and held it above his head. He appears to be standing between a line of police and a police officer who had just moments before been knocked to the ground and beaten mercilessly by members of the crowd.
Coffee later admitted to using the crutch to push back against the police in a video he posted to Facebook.
"Those cops I fought, uh, I was pushing against, I grabbed a crutch. And I went in and pushed against the line. I pushed all against the line and was like trying to drive them back, and God gave me some supernatural energy, and they sprayed in my eyes," Coffee says in a since-deleted video he posted on Facebook.
Coffee does not appear to strike the officer on the ground, but does appear to hold back other officers while members of the crowd continue to hit the downed officer with flag poles.
In multiple social media posts and videos, Coffee acknowledged his presence on the Capitol, but is inconsistent in his description of the events. In another deleted video, which clocks in at one hour and forty seven minutes and was posted prior to the previously mentioned video, he insists that he was there peacefully and was only near the violence because he wanted people to pray.
"I've been sent several pictures, I'm sure there's more. There's video of me from the Capitol. And they're already saying that I may be on the list of people they want to arrest. But if you can clearly look at the photo and know the context of what is happening, look at the photos I posted. I'm in the very front of the photos. I was asking people to pray. Because there was chaos. Satan uses chaos to manipulate and tell lies," Coffee said during one of the videos on Facebook.
The remainder of the video is a wild ride. To put it gently, it includes a lot of colorful language and unfounded statements.
Regarding the events on the Capitol, Coffee says "I was ready to die last night. We thought we were, we were totally gassed. And I literally thought I was getting gassed to death like I was in Nazi Germany, a Jew getting gassed to death. Okay."
Shortly after that, Coffee describes the violence as an "Antifa false flag attack" and questions whether anyone actually died, a fact that is not disputed.
Coffee then alludes to his motivations for being on the Capitol that day: "All the Patriots got fired up and ready to storm the castle. Because they've taken away our right to worship. They've taken away our right to have free speech."
Somewhat unsurprisingly, Antifa is mentioned at least seven times throughout the video, despite FBI reports asserting that the anti-fascist movement had nothing to do with the events at the Capitol.
In the same video, Coffee later discusses some of his beliefs, which are a bit more surprising. They include Illumanti conspiracies and alien invasions.
Coffee later doubles down on his unorthodox beliefs a third now-deleted two-hour video entitled "The Storm of Truth," which includes a host of conspiracy theory fueled statements such as human-animal DNA mixing experiments and a claim that he had been recruited by the Illuminati.
Coffee's language throughout the video demonstrates the blurry line that can exist between certain strains of extremist belief and mental illness. Some of his statements are deeply unsettling and describe personal involvement in large scale events of which there is no evidence. Says Coffee at one point: "There is a subway-cinched system that was never finished that's trafficking children in our country. Donald J. Trump has been blowing these up, OK? I was a part of that."
It is unclear when Coffee began to hold these sorts of beliefs, but they are unfortunately all too common. Whether he is facing a mental health crisis that's contributed to these beliefs, or if he just happens to be one of the between 15 to 21 percent of Americans who believe in Illuminati conspiracies, it's difficult to say. In either case, such unfounded beliefs are ultimately all too common and can result in real-world actions that are not without consequence. Notably, reports suggest 5G conspiracies likely provoked the recent Nashville bombing.
Some of Coffee's statements almost read as if they were descriptions of an October 2020 satirical film titled Trump vs. The Illuminati in which a cloned Trump fights Satan and an alien race called the Illuminati in the year 2044. Others read like a church sermon. Coffee appears to be a deeply religious man, regularly intermixing descriptions of his faith and appeals to a higher power throughout his videos. These statements often directly intermingle with less orthodox beliefs.
"If you know living God, he loves you, he loves you," Coffee says in one of his videos. "He wants to forgive you for anything you've done if you've been wrapped up in this bullshit lie. They've used powerful people across the world working in unison. That's what these Freemasons are. That's what this Illuminati, the New World Order is. This is all part of a very strategic plan to deceive the world. God has come to set us free."
Prior to deleting his Facebook page this week, Coffee continued using it to post Facebook conspiracy theories.
According to a post from the Instagram account @homegrownterrorists, the FBI is actively investigating and seeking more information on Coffee. — Steven Monacelli
Update on February 26, 2021: Earlier this week, it became public that the FBI has filed multiple charges against Coffee. Those charges include assault of a federal law enforcement officer with a dangerous weapon, interference with a law enforcement officer during civil disorder, obstruction of an official proceeding, unlawful entry on restricted grounds and disorderly conduct on Capitol grounds. In statements made to the FBI, Coffee maintains that he never attacked anyone with the crutch he was repeatedly seen carrying at the Capitol. — PF
Paul Davis
Dallas-based lawyer Paul Davis only has himself to blame for being one of the first North Texans to be identified on social media as among the throngs of Trump supporters at the Capitol on January 6.
In social media posts shared from the steps in front of police at the Capitol, Davis — eyes red from tear gas — made his intentions for the day clear: "We're all trying to get into the Capitol to stop this," he said. "And this is what's happening. They're tear gassing us and it's not acceptable."
Later, Davis tried to downplay his involvement in the events, saying he hadn't planned to "storm the Capitol," but to simply "voice a protest" inside of the building.
His bosses didn't seem to care much for the distinction. Previously the associate general counsel and head of human resources at Goosehead Insurance in Westlake, Davis was publicly terminated in the immediate aftermath of the insurrection effort.
His sudden unemployment seems to only have further agitated his position on the election. In a lawsuit he filed earlier this week that listed Pete Sessions, Mitch McConnell, Nancy Pelosi, Mark Zuckerberg, Chuck Schumer, Alexandria Ocasio-Cortez, Brad Raffensperger and all members of the 117th U.S. Congress as defendants, Davis said he still hoped to "[demonstrate] how various and pervasive changes in election procedures implemented in all 50 states in response to the COVID-19 pandemic violated the 2002 Help America Vote Act."
The baseless lawsuit also bizarrely boasts references to J.R.R. Toklien's Lord of the Rings, including its use of the line "Gondor has no king."
In the signature of his filing, Davis noted his former position at Goosehead and that he was "terminated after peacefully protesting" and is "now [a] solo civil rights attorney." — PF
Brian Miller
One of the real estate brokers who traveled with Ryan via private jet to Washington D.C., Miller tells the Dallas Observer he never entered the Capitol building. But he does admit to following along with the mob and documenting their actions for livestreams that were posted to Facebook and later deleted by the service.
In the Observer piece, he is described as believing that those who entered the Capitol and "intended to harm lawmakers are 'terrorists' and should be arrested."
He also complains in the piece of being "harassed" by Democrats for believing that the most secure election in American history may have been tampered with — a position the Navy veteran still holds.
Despite social media posts showing that his employers at Mersaes Real Estate — a company he joined in September — had possibly terminated its relationship with him, Miller tells the Observer he still works with the Garland-based company.
After the riots, Miller shared the following in a Facebook post: "Our presence in Washington D.C. made history! We are proud to be a part of the New Patriot Party. GOP and Dems, your days of running our country to the ground is over. #PatriotParty #Trump2020 #StopTheSteal." — PF
Katie Schwab
Another of the realtors who flew to Washington D.C. with Ryan and Miller, the 32-year-old Schwab has been quieter than her cohorts.
Whereas Ryan has been active on social media and in the press, and Miller has granted interviews to the Dallas Observer, Schwab has gone radio silent in the wake of her travels to Washington.
But that isn't to say her actions have gone without repercussion.
In a Facebook post shared on January 7, her Century 21 employers announced that they'd severed ties with her: "CENTURY 21 Mike Bowman, Inc. has been made aware of the posts by Katie Schwab. Such conduct does not comport with the policies or values of our company. This agent is no longer associated with CENTURY 21 Mike Bowman, Inc."
No charges have yet been filed against Schwab for her possible involvement in the insurrection.
But there's no doubt that she flew to Washington D.C. to voice her concerns over the legitimacy of the election.
Update on February 5, 2021: Schwab turned herself in to the FBI earlier this week. She was arrested on charges of knowingly entering or remaining in any restricted building or grounds without lawful authority and disorderly conduct on Capitol grounds.
In her statements to the FBI, Schwab says she and others from the private jet took an Uber from their hotel to the Capitol, then followed the crowds up the Capitol steps — at which point she says she was pushed inside of the building because of her small stature. Per her statements, she later asked a Capitol police officer to help escort her from the building.
Security photos additional show her inside of the Capitol.
In her statement to the FBI, Schwab bemoaned the "very bad" language used by Ryan that showed the two of them inside the Capitol together, and said Ryan's additional social media posts on the matter have made the entire private jet crew look "bad." — PF
Ted and Anne Palles
Anne Palles of Highland Park — perhaps most widely known in Dallas for having her expensive planters almost stolen — posted photos of herself and her husband Ted Palles at the Capitol on Facebook and Instagram during and after the events of January 6. Anne is a self-described freelance writer and Ted is the owner of various Dallas-area real estate companies.
One photo shows Ted Palles sitting in front of police on the steps of the Capitol. The caption reads: "Yep…We even sat after 6 hours of standing/walking and had a snack. This would've been around when the other side of [the] Capitol was breached."
In a post made on Friday, January 8, Anne cited issues like "free speech, the right to worship, life of the unborn, or a legitimate presidential election" as animating forces behind her decision to be at the Capitol building on January 6. She described the riot as "the "nation's largest and most historical protest" and erroneously cited that over a million were in attendance.
In the same post, she said she did not condone the violence, but also doubled down on unsupported claims of widespread cheating in the 2020 elections.
Ted is an influential member of the real estate community in Dallas. As the CEO of Pallas Midtown, he owns a number of rental properties in Vickery Meadow — a predominantly working class, immigrant neighborhood of approximately 30,000 residents in Dallas. Several authors, both resident and outside observers, have noted how Vickery Meadow — which has a median income of $30,000 — has been and continues to be gentrified in recent years.
In addition to owning several rental properties in Vickery Meadow, Ted also sits as the head of the board of trustees of the Vickery Midtown Public Improvement District, which has worked since 1993 to "stabilize the values of real property and real property improvements within the District." The organization is funded by a special tax assessment authorized through a program managed by the City of Dallas that allows for these organizations to act largely independently while providing "eligible supplemental activities such as marketing the area, providing additional security, landscaping and lighting, street cleaning, and cultural or recreational improvements."
In a post on her now-locked Twitter account, Anne said that Ted's role as the president of the board was a volunteer position. This may be true — but if Ted stands to gain something from the PID activities, perhaps it's not such a selfless volunteer gig after all. — SM
Ty Basye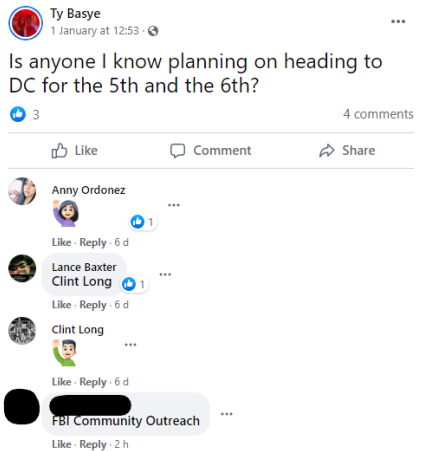 On January 1, Ty Bayse of Sweetwater, Texas, asked on Facebook: "Is anyone I know headed to DC for the 5th and the 6th?"
The answer must have been yes, because a few days later Ty was among those photographed alongside Ryan, Miller and Schwab both outside of and inside of a private jet that was bound for Washington D.C. — SM
Jason Hyland
Jason Hyland, also pictured among the group that flew to Washington, D.C. in a private plane, is another real estate broker in the DFW area.
Incidentally, there are two realtors in the DFW area by the name Jason Hyland.
They should not be confused.
The Hyland of interest in this case was mostly recently affiliated with Ebby Haliday.
The other local man who is unfortunate to share his exact same name and profession is affiliated with a different company.
Similarly to Basye, photos of Hyland at the Capitol could not be found, but it is clear that he flew with Ryan and others to Washington, D.C. — SM
Update on February 5: Hyland turned himself in to the FBI earlier this week, and was arrested on charges of knowingly entering or remaining in any restricted building or grounds without lawful authority and disorderly conduct on Capitol grounds.
According to his statements to the FBI, Hyland says he and his group took an Uber from his hotel to the Capitol, then followed the crowds up the Capitol steps. He says he then found two cops holding the doors to the Capitol, asked if he could enter and was told "everyone else is" — and, so, he says he did, although he also claims he quickly left after hearing a loud bang. Security footage further confirms that he entered the building.
Also per statements, it was Hyland who chartered the private plane from Dallas to D.C., organizing the group who flew in it, including Jenna Ryan and Katie Schwab. — PF
Daniel Ray Caldwell****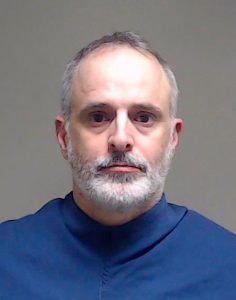 Authorities arrested 49-year-old The Colony resident Daniel Ray Caldwell on February 10.
He was taken into custody at while at his workplace in Richardson.
Previously a resident of Lewisville, the FBI booked him at Collin County jail.
He is being held without bail.
He faces four charges: obstruction of law enforcement during civil disorder; assaulting, resisting or impeding officers or employees; knowingly entering or remaining in a restricted building or grounds without lawful authority; and violent entry and disorderly conduct on Capitol grounds.
The "assaulting, resisting or impeding officers or employees" charge is of particular note, as Caldwell is the first local arrested on charges relating to possibly injuring one of the Capitol's guards. — PF
Daniel Goodwyn****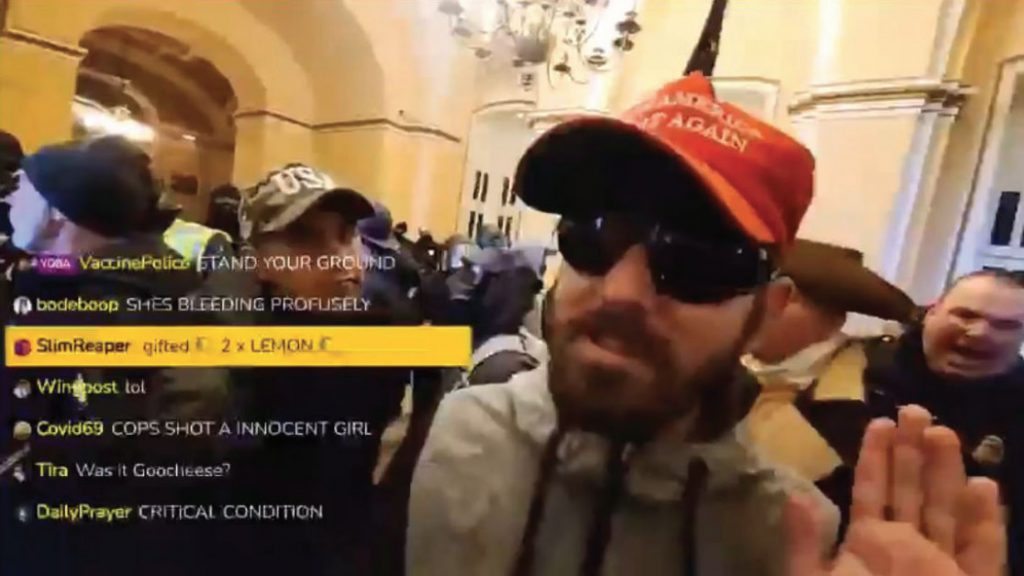 The FBI arrested 32-year-old app designer and self-proclaimed Proud Boys member Daniel Goodwyn in North Texas on Friday, January 29.
Originally from Corinth and later a resident of Flower Mound, Goodwyn has most recently been living in San Francisco, where he has worked as a web designer for Jews for Jesus and as a "designer and citizen journalist" for a group called Stop Hate, reports the Dallas Morning News.
Per his FBI arrest affidavit, he faces two charges: knowingly entering or remaining in a restricted building or grounds without lawful authority; and violent entry and disorderly conduct on Capitol grounds.
Various social media posts confirmed Goodwyn's participation to the FBI. On January 1, he tweeted that he was "driving to DC." Following the breaching of the Capitol, he shared on Instagram that "[he] didn't break or take anything, but [he] went inside for a couple of minutes." While wearing a Make America Great Again hat and dark sunglasses, Goodwyn could also be seen confronting the far-right personality known as Baked Alaska as the latter was livestreaming from inside the Capitol building; after being identified on the stream by Baked Alaska, Goodwyn approached the camera and shared his real name while accusing the streamer of doxxing him.
Baked Alaska (real name: Tim Gionet) was arrested for his involvement in the insurrection on January 15 in Houston.
Before his Instagram and Facebook accounts were suspended in January, Goodwyn shared multiple messages referencing Trump's "stand back and stand by" message to the Proud Boys.
His still-active Twitter account features a photo of Trump as its avatar. — PF
Michael and Diane Andrews
Michael and Diane Andrews (aka Diane Bobic) of Plano were spotted at the Capitol in photos posted on Twitter.
The photos were found on a Twitter account (content warning: sexual) that promotes Diane's business as a dominatrix.
In one photo posted on January 6, Diane can be seen together with Michael — who works as an account manager for a Plano-based software company, Chetu — in front of a broken window at the Capitol building.
The caption of the post: "In DC #StopTheSteaI2020 what an amazing day."
After the events of January 6, Diane has used her social media account to retweet posts that allege Antifa was responsible for breaking windows — despite the FBI stating that Antifa had nothing to do with the events.
At this point, neither of the Andrews has been arrested or faced any repercussions for their potential involvement in the insurrection efforts. — SM
Kevin Whitt***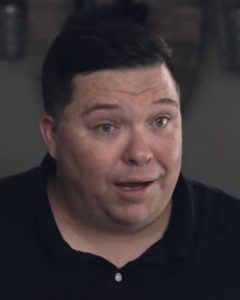 On Monday, February 1, a Dallas man was fired from his position as a field organizer for the Republican Party of Texas after footage came to light showing him among the crowds on the steps of the Capitol building on January 6.
Kevin Whitt was hired by the Texas GOP in late November. He's made a name for himself among fringe conservatives as a supporter of "Pizzagate" conspiracies, as a speaker at a "We Are The Storm" rally the Texas GOP hosted on December 5, as a vocal backer of the Open Texas movement, and as a "former trans person" who opposes same-sex marriage and transgender rights.
In 2019, he organized a protest of the Oak Lawn location of the Dallas Public Library and an event it hosted in which drag queens read stories to children. Whitt himself says he performed as a drag queen for 20 years, and he had even previously auditioned to become a contestant on the popular reality TV drag queen competition series RuPaul's Drag Race.
The day after the Capitol riots, Whitt shared to social media a video of the crowds on the building's steps. The footage also featured his voice saying, "This is the door of the Capitol. I'm trying to move as close as I can."
That footage has since been deleted from his accounts.
In an interview with the Texas Tribune after his firing, Whitt said he never entered the Capitol, nor was he trying to. Instead, he says he simply flew to D.C. to attend President Trump's rally outside of the White House earlier in the day — but although he ended up staying at his hotel and sleeping in due to that event's early morning start.  He said he visited the Capitol later in the day because he "was being nosy."
When asked by the Texas Tribute how he felt about losing his job, Whitt said the Texas GOP was "canceling conservatives, obviously." — PF
Ali Alexander***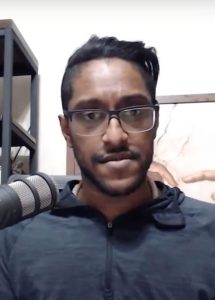 A 35-year-old man who has lived in Fort Worth and attended that city's Fossil Ridge High School was among the organizers of a "Stop The Steal" rally that preceded the Capitol riots on January 6 — but Ali Alexander has since gone into hiding, and his current whereabouts are unknown.
In the weeks leading up to the insurrection attempt, the prominent social media commentator told crowds at a rally in Phoenix that he and his peers weren't violent "…yet." On January 5, he was seen on video leading a group of protesters outside of the Capitol in chants of "Victory or death!"
In at least one now-deleted video in the wake of the riots, Alexander says he "was the person who came up with the January 6 idea" and that three Congressmen —  Reps. Andy Biggs of Arizona, Mo Brooks of Alabama, and Paul A. Gosar of Arizona — helped him in doing so.
Alexander told Politico that he's received death threats over the events of January 6, and denied that his rally had anything to do with the storming of the Capitol.
Still, his personal accounts — and others linked to him — have since been banned from Twitter and Facebook. He has also been banned from Venmo and PayPal.
The Fort Worth Star-Telegram reports that a fundraising campaign for the "protection and team" of Alexander and his "team" is currently asking that donations be sent to the address of a UPS store in Fort Worth. A spokesperson for UPS says it is investigating that information.
In 2007, Alexander pleaded guilty to felony property charges. In 2008, he pleaded guilty to felony credit card abuse.
Near the end President Trump's term in late 2020, the vocal Trump supporter was invited to a social media summit at the White House. — PF
Ken & Angela Paxton*
Texas Attorney General Ken Paxton and his wife, Texas State Senator Angela Paxton, didn't just fly to Washington D.C. to openly question the certification of the electoral college on January 6; they took to the stage to rile up the crowds at the rally that many believe helped incite the riots.
Outside of the White House on the morning of January 6, Ken Paxton promised the crowd that he "will not quit fighting" the results of the election as his wife stood by his side, nodding him along. Later, when the Capitol was breached, he falsely claimed that those involved in the insurrection were "not Trump supporters."
Neither of the Paxtons appear to have expressed much remorse for possibly egging on the actions of January 6. In fact, Paxton still stands alone as the sole state attorney general left in the country that hasn't publicly admonished the events of that day. — PF
Ted Cruz
Arguably the most prominent elected American official to publicly object the electoral college results and still hold office, Texas' junior U.S. Senator has rightly come under fire for stoking the flames that led to the events of January 6.
In addition to participating in rallies in the days leading up to the insurrection in which he openly called for an audit, Cruz spoke on the Senate floor and issued a formal objection to the election's certification just moments prior to the Capitol being breached. Then, with Congress in recess at the same times as insurrectionists milled about the Capitol, Cruz's staff sent out a fundraising email touting his stance on the election results.
While Cruz has since condemned the behavior of those who stormed the Capitol, many maintain that his part in it needs to be addressed. Along with congressional colleagues of his, three newspapers across Texas have called for the Senator to resign.
Billboards have also been erected throughout the state — including at least one digital sign here in North Texas — that echo this sentiment. — PF
– – – – –
* added on January 26,
** added on January 28
*** added on February 5
***** added on February 12