Don't Let Armadillo Ale Works' Greenbelt Farmhouse Ale's Cloudy Appearance Throw You, That Cloudy Mystery Material Is Part Of What Makes It Taste So Good.
Welcome to On Tap! Each week in this recurring feature, we'll take an in-depth look at one of the many beers now available in the suddenly crowded North Texas brew scene. The goal here is to look at these area beers without our local goggles on and to wonder aloud, "Is this beer good or do I just like it because it's local?" Should be a fun experiment, no? Cheers to that!
This week, we sipped on Armadillo Ale Works' Greenbelt Farmhouse Ale.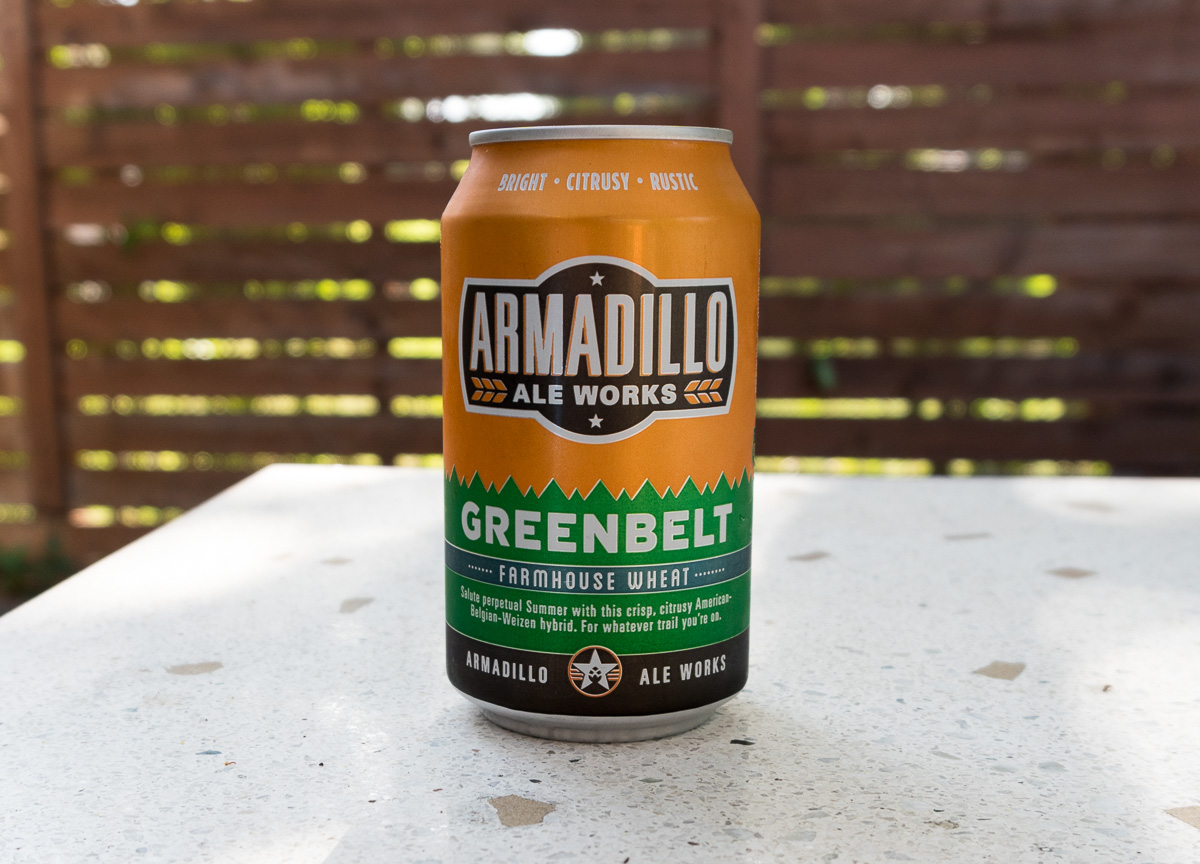 Fast Facts on Armadillo Ale Works Greenbelt Farmhouse Ale.
Style: Farmhouse.
ABV: 5.2 percent.
International Bitterness Units (IBUs): 20.
Color: Deep Gold / Light Orange.
Availability: Cans and Draft.
Overview.
Armadillo Ale Works opened in 2010, and it hails from Denton, Texas. In its early days, Deep Ellum Brewing Company helped Armadillo get its beers to market. Nowadays, North Texas Brewing Company brews Armadillo's beers. It's a little weird that Armadillo has come this far on contract brews. But wait, is it that weird? For the time being, and until Armadillo gets its own brewing operation up and running, this is how it'll roll. I recall drinking a few six packs of Greenbelt a while back, and then the beer seemed to disappear. Was it oversight on my part? Not to worry, it's back and firmly supplanted on my zymurgical radar screen. On its can, Armadillo states that its Greenbelt Farmhouse Ale is a citrusy American-Belgian-Weizen hybrid. I can't say that I'm an expert on classifying beer, but it probably makes most sense to place this beer most in the farmhouse or saison category.
Background on Farmhouse Ale.
The farmhouse style, to me, means saison-ish. It adheres more closely with the saison style, but also gives it enough latitude to take on a few other characteristics. In the case of Greenbelt Farmhouse Ale, the citrus, peppercorn and fruity notes are a tell that this beer should be classified in the saison category. For a primer on the saison style, check out our review on Cedar Creek's Clover Kicker or Lakewood Brewing Company's Till & Toil.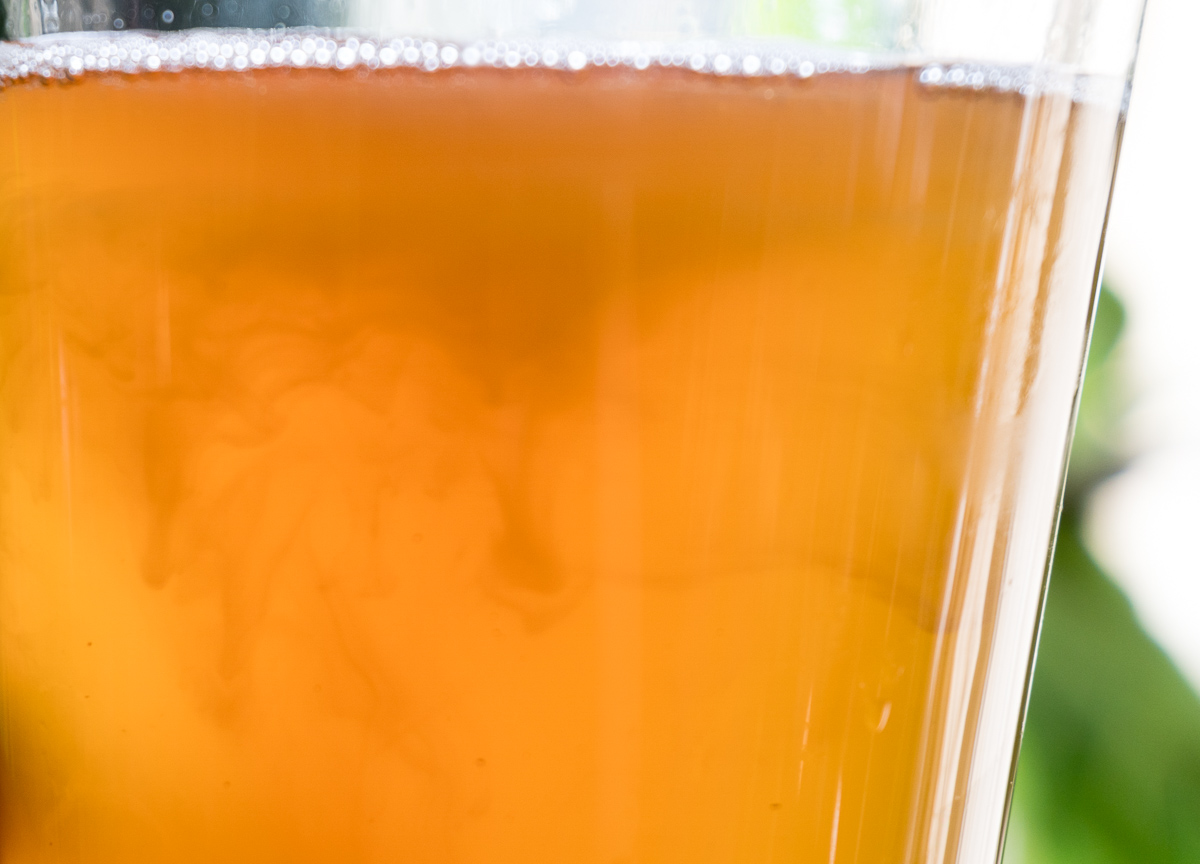 Appearance.
Greenbelt Farmhouse Ale pours a deep gold, light orange color in to the glass. There's a moderate amount of foam that remains. As I pour this beer, I notice that this is definitely an unfiltered beer; this is OK for the style. The first can I pour has this strange, swirly sediment that plops out toward the end of the pour. I suspect that it's yeast goodies and other bits that settled out after packaging. Not to fear, I pour a second beer to verify that this cloudy, swirly situation is still here. And weirdly enough, it is! This layer of extra-cloudy mystery material makes a one-inch layer that congregates toward the top of the glass. After a few minutes of wonder, I do a subtle stir of the beer and all of the haze matter mixes back in where it belongs. Hey, this yeasty goop situation isn't an everyday thing. So while I may seem laser-focused on it, it's not necessarily a bad thing, it's just a thing that I notice! Armadillo states that it uses a highly attenuative yeast (referring to the yeast's sugar-consuming ability), but that this same yeast is not so good at flocculating (settling or clearing out). So it's not a surprise to me that this beer is extra funky in the appearance department. The swirly, hazy, yummies remind me of the last pour, the dreggy bits from a bottle-conditioned beer.
Aroma.
Greenbelt smells like summer. Right away, I get a large amount of citrus aroma. It's not a bitter lemon or lime sort of citrus for me, rather, it's more akin to mandarin orange peel. Behind the orange notes, I pick up the bright pop of pepper berry and subtle coriander. The sweetness is turned up a bit, but this beer has those inviting and hot-season drinking, inviting aromas that I love in the saison style.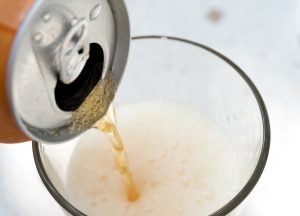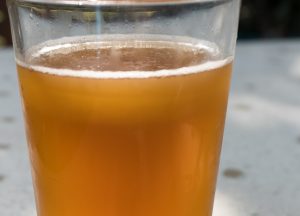 Flavor.
The flavor keeps on with the mandarin orange note, but the spice seems more dialed up on the tongue versus on the nose. I get a sharp, pleasant bite of hop bitterness as I sip this beer. At first, it's almost over the top, but then I settle in to the groove about halfway through and I'm digging it. There isn't a lot of residual sweetness I get on this beer, even though do sense a sweet flavor. There's an interesting dance of flavor notes going on here that reinforce the saison-ness of this beer. There's also a hearty, smooth wheat flavor akin to a Belgian wit.
Mouthfeel.
This low-alcohol beer does not disappoint on the mouthfeel. Even though the beer is a humble 5.2 percent ABV, its focus on flavor doesn't come at expense of body. So this is a lighter-bodied beer, but it hits the sweet spot for me with just a hint of sugar.
Overall Impression.
Greenbelt Farmhouse Ale drinks like a bigger beer, but it's not. The sweet aroma, bright pop and combination of sweet and bitter flavor together, and the lingering aftertaste all play up this near-session beer. I don't know why it's taken so long for me to review this beer. Maybe it's because I couldn't find it for that moment where the beer did the disappearing act. Dunno. What I do know is that Greenbelt Farmhouse Ale gets a firm recommend. And while Armadillo would probably rather have me review its more recent beers like Honey Please or Royal Champ, I couldn't resist spending some time with one of its more O.G. beers. If and when I'm in the saison mood – which is most of the warm months – Greenbelt will remain on my short list.
Score.
On a scale of 1 to 10, I'd give Armadillo Ale Works Greenbelt Farmhouse Ale an 8.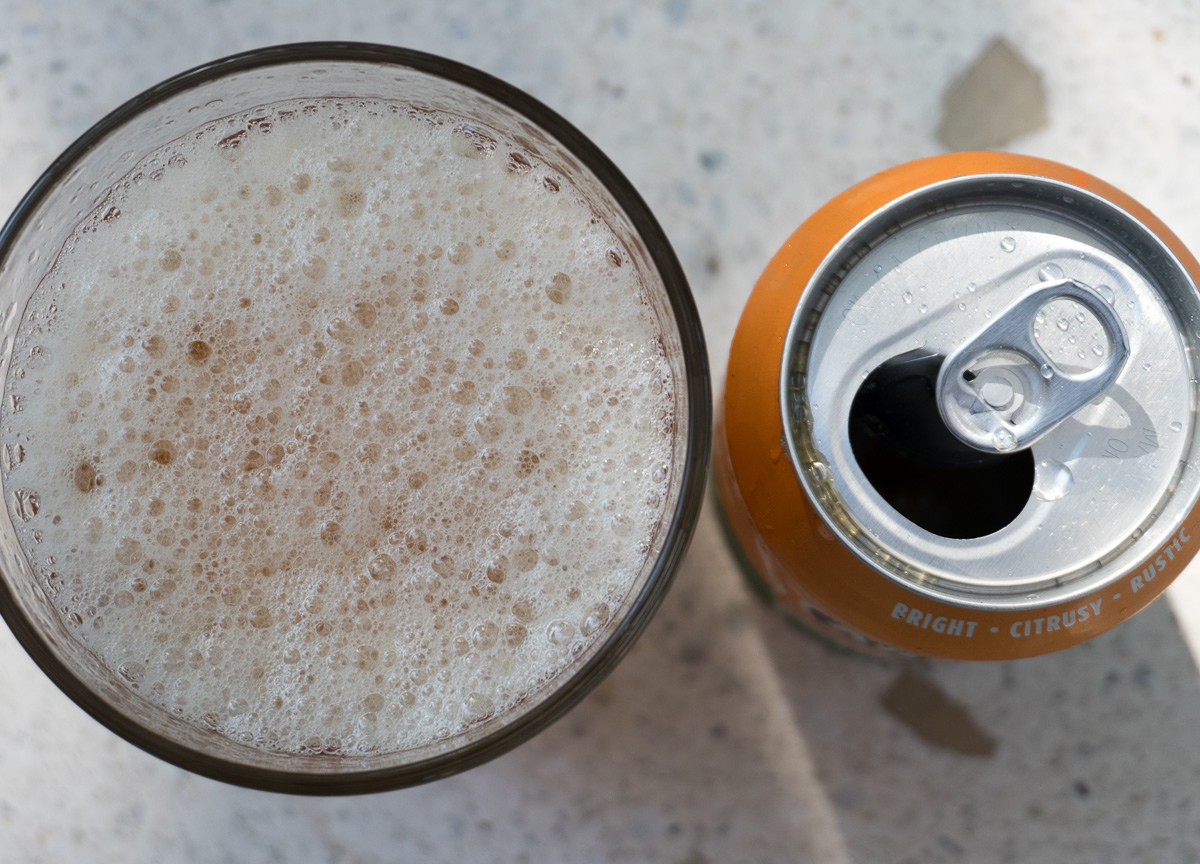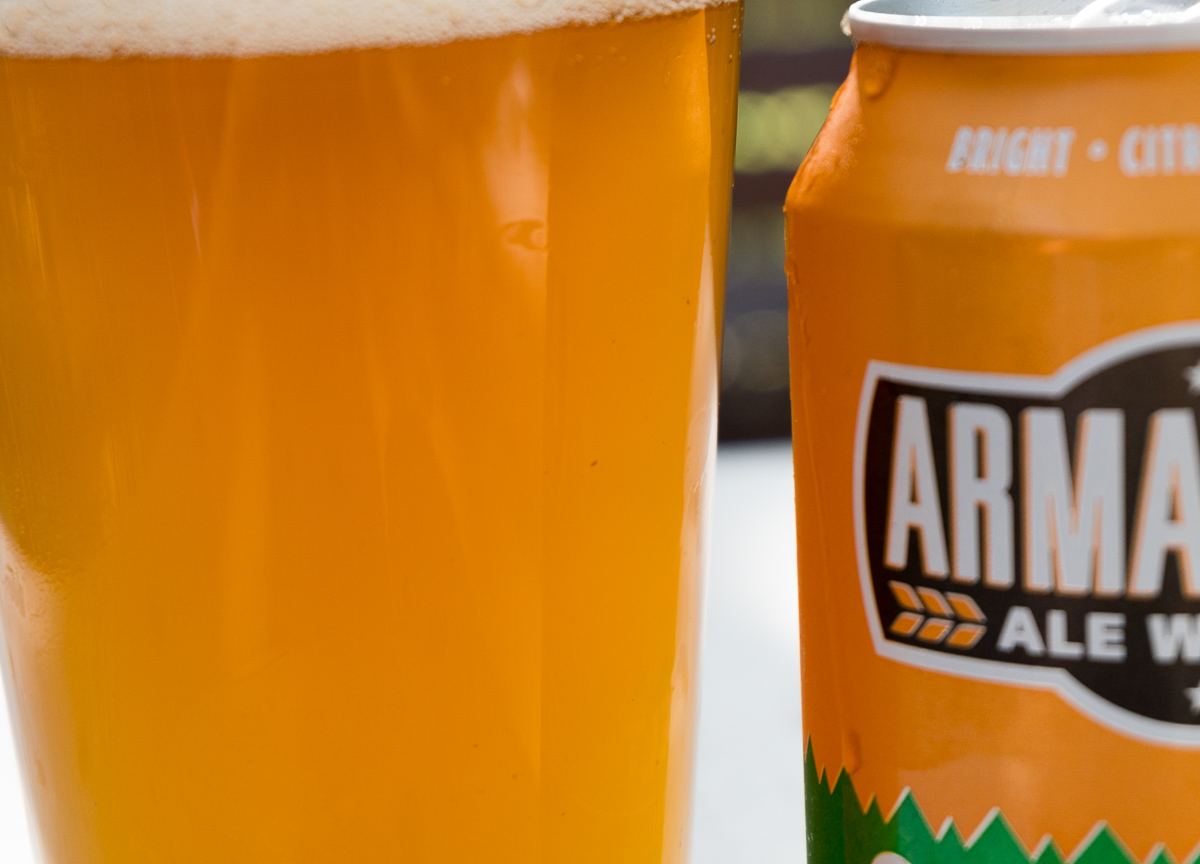 What's happening in the area brew scene?
• Saturday, May 20. El Palote Beer Dinner & Vegan Food Pairing at On Rotation.
• Sunday, May 21. Brew-haha at Four Corners Brewing.
• Saturday, June 3. Index Fest at Panther Island Pavilion.
• Saturday, June 17. Best Little Brewfest in Texas at Old Town Lewisville.