Southern Dallas Cases Are Spiking, All County Residents Are Now Required To Wear Masks In Public, Testing Capabilities Are Finally Rising & Much More.
It's been a minute since we last took a zoomed-out look at all of the latest coronavirus-related goings-on in and around Dallas — and tons has transpired over that stretch.
So, that in mind, we're well overdue for another round of COVID-19 contextualization through bite-sized, digestible news nugs.
Per tradition, let's start our proceedings off once again with the latest map from Dallas County Health & Human Services/Parkland Center for Clinical Innovation, which details the infection counts within zip codes across Dallas County.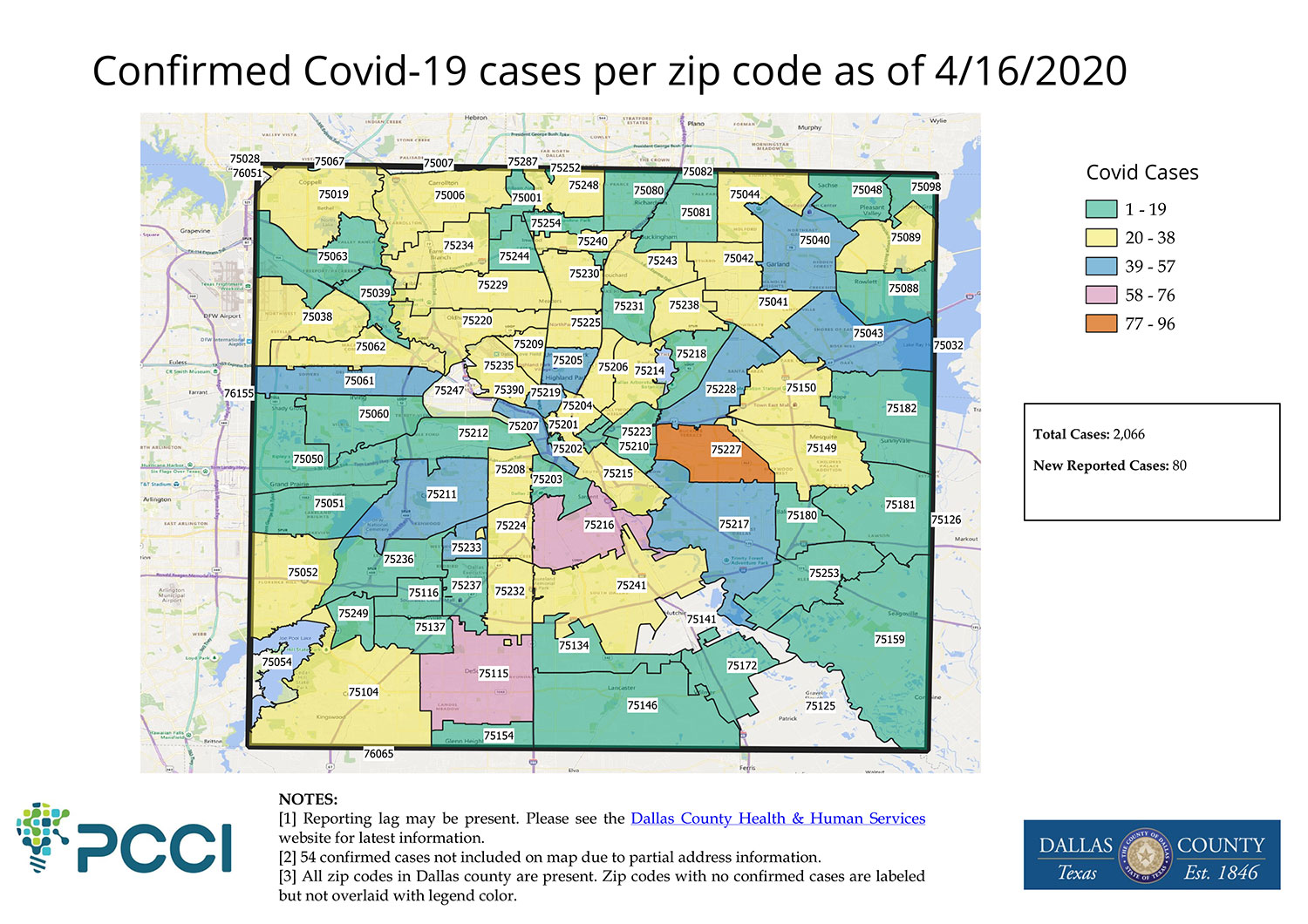 That does it for now. Expect another round of updates sooner than later.
In the meantime: Stay healthy, stay safe, stay the fuck home and stay washing your hands.