Former CBS 11 News Reporter Jim Walker Has Found A New Career: He's Now An Award-Nominated Adult Film Actor.
Journalism jobs are vanishing at an astonishing rate these days — especially in North Texas. That's not news to anyone.
But what's a journalist to do when the work dries up?
Well, you look to other industries for a gig that can pay the bills. That's what former CBS 11 on-air reporter Jim Walker did, anyway. Walker, who worked for CBS 11 from 1997 to 2005, still works in front of a camera — but these days, while working professionally under the name Dallas Steele, he just does so as a porn star, is all.
See Also: Ranked. // The 20 Most Popular Porn Stars From Dallas-Fort Worth.
Last week, The Gaily Grind shared Walker's interview with his new employer, the adult entertainment site Titan Men, in which the former Dallas TV personality opened up about why he left journalism.
"I left the business in 2013 after my boss in Southwest Florida told me that research had shown 'people here just don't like you,'" Walker told Titan Men.
The career change seems to be working out OK for him: Walker, who was nominated for two regional Emmy Awards as a newsman, is earning similar props in his new field; he was nominated for nine Grabby Awards earlier this year, according his LinkedIn page. Those nominations included "Entertainer of the Year," "Best Fetish Movie" and "Most Manly Man." Not bad for a guy who's only been at it for 19 months!
See Also: Real Dynamo. // Denton Native Ela Darling Is Blazing A VR Porn Trail.
To all the journalists out there who are worried about their futures, let Walker's story serve as proof that, though journalism jobs may be on the way out, there are still plenty of good-paying and satisfying media gigs out there.
Being comfortable in front of a camera has many values, turns out.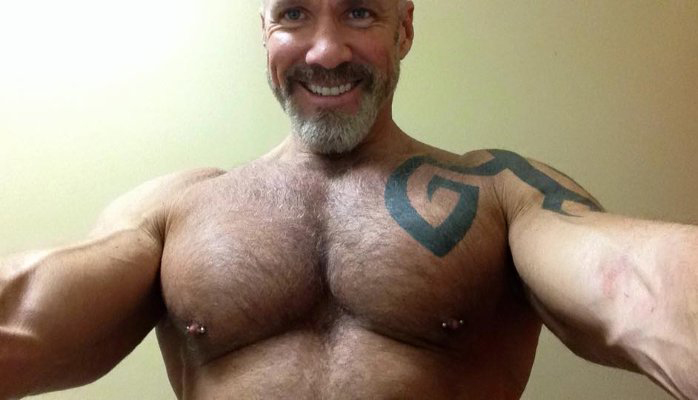 Image via LinkedIn.