Thanks To Early Roll-Outs At Area Sporting Goods Shops And International Online Stores, It Sure Looks Like These Are The Mavs' 2018 City Edition Jerseys.
Last week, you surely recall, we alerted you to the fact that the Dallas Mavericks announced plans to unveil their new 2018 City Edition jerseys at a private media event tomorrow night.
But, hey, why wait for that unveiling to take a peek at the design yourself?
Through various leaks, it's pretty clear at this point that the below charcoal gray, purplish blue and cyan design is what fans can expect the team to put up for sale through its official merchandise channels come Friday's official on-sale date: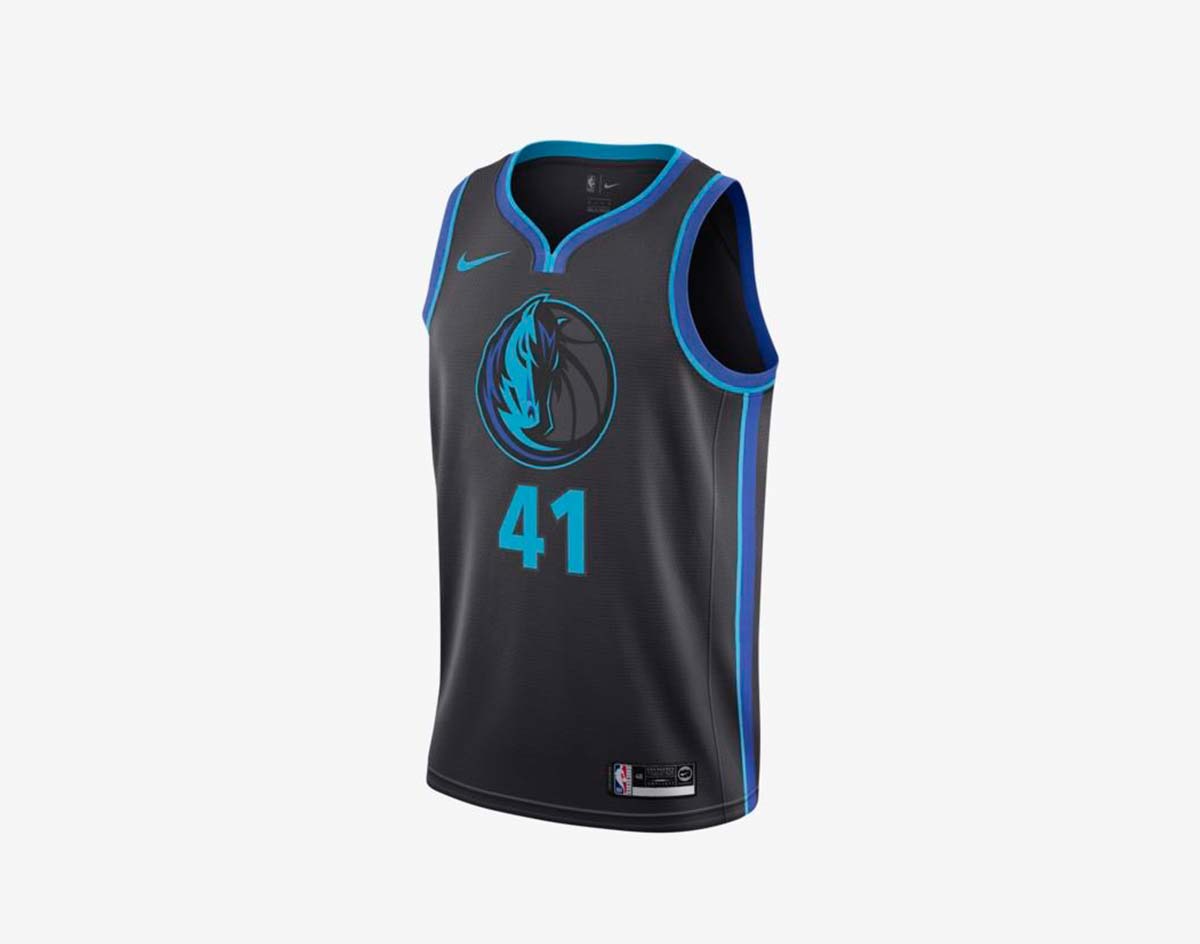 The most telltale sign that this is the design the team is about to reveal? That it's currently being sold as an alternate to last year's City Edition jersey on Mexico's online Nike store — a gaff noticed and pointed out on Twitter this afternoon by Mavs fan David Villanueva.
Should the team throw a surprise curve ball by unveiling another City Edition look at its release party on Thursday, though, it's pretty clear that the above look is in the team's future in some capacity: Earlier this week, eagle-eyed Central Track reader David DeAndrea noticed the same design being sold in various capacities at the DICK's Sporting Goods store at the Stonebriar Centre in Frisco.
He snapped and passed along the following photo of the Mavs logo in this updated colorway on a gray T-shirt as proof that the store had placed its stock out for purchase perhaps a little too early: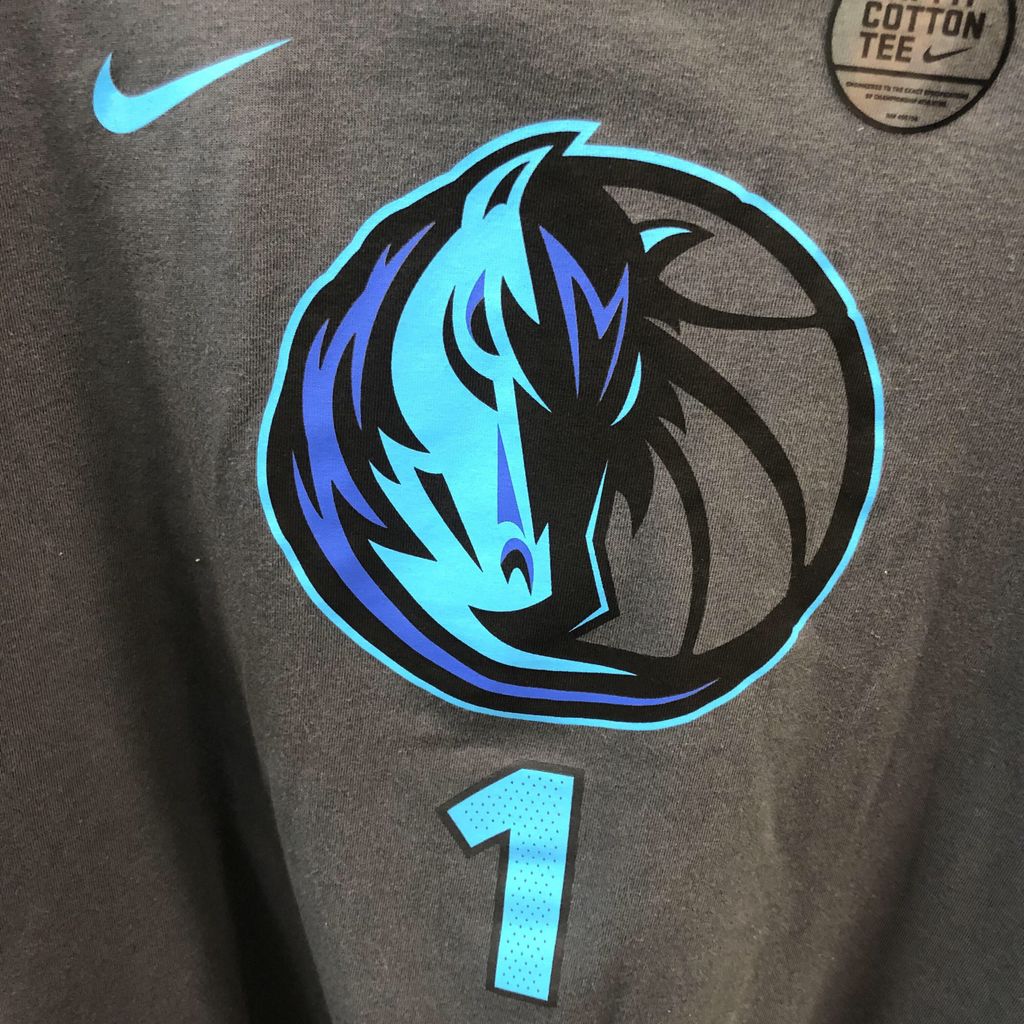 DeAndrea also notes that the store was selling the same logo on baseball hats in the same blue color as the one in the design.
Seems pretty clear to us that this is what's coming — and also to the folks at SportsLogos.net, who track this sort of thing.
It's definitely an alluring color combination, if a little too reminiscent of the one used by the Charlotte Hornets. That said, the design itself feels a little boring, and not nearly as eye-catching as some of the other already-leaked NBA City Edition uni designs out there — or, for that matter, some of the seriously cool fan suggestions we highlighted over the summer.
When the Mavericks eventually do re-brand their look — something team owner Mark Cuban has indeed already teased as potentially coming sooner than later — they really better bring it.