In Which We Remember C Struggs and Lil Pooh, Look for Paul Cauthen's Van, Set Records With Cody Jinks, Catch Up With a Recently-Signed Asian Doll and More.
There's no sugarcoating it: This past weekend was a tough one for the local hip-hop community.
On Friday, Dallas rapper Corey Struggs – better known as C Struggs — lost his nearly two-year-long battle with cancer. He was 32.
It had been an up-and-down couple of years for the robust rapper, who collaborated with Rick Ross on a song called "Do It" back in 2016, and earned some high praise from Passion of the Weiss for his latest mixtape, all the while struggling with severe health issues.
Also the subject of a series of memes, fans of the big fella have been dealing with the loss by churning out more viral images.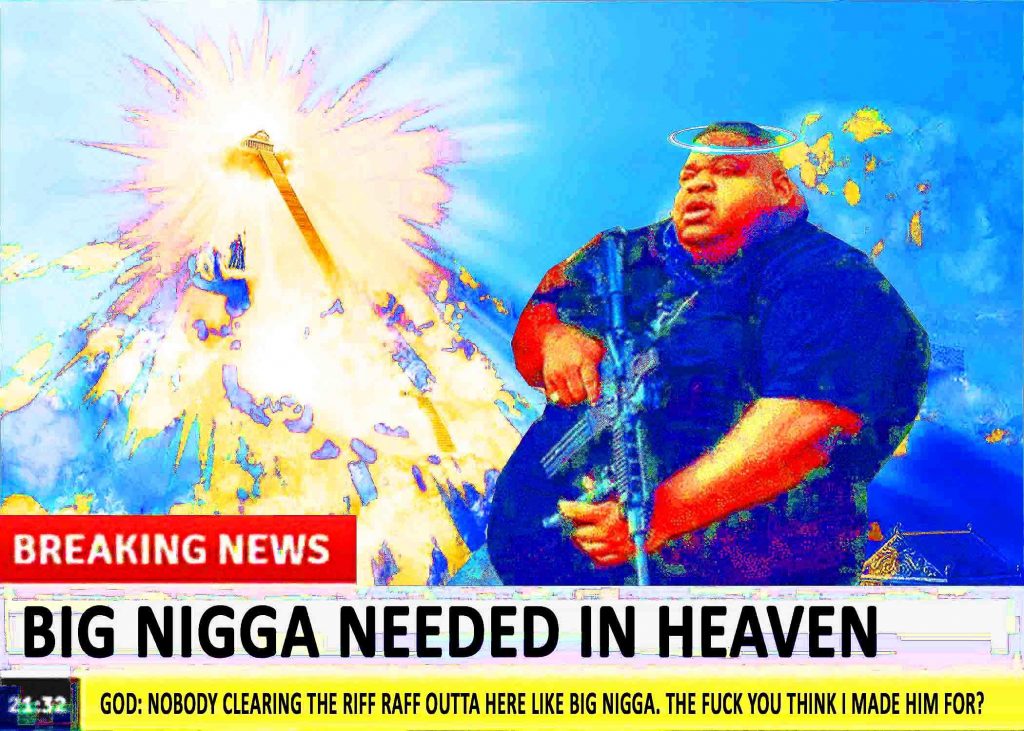 As if that weren't enough, more tragedy struck Sunday night, when Dallas rapper/manager/promoter/blogger Lil Pooh (pictured atop this post) was shot and killed on San Francisco's Bay Bridge. According to CHiPs officers, Pooh – whose birth name was Darryl Stinnette — was driving an S.U.V. from an after-party at San Fran's Harlot nightclub on the way to Oakland at 2:20 a.m. when someone pulled up beside him and opened fire.
Stinnette was pronounced dead at the scene, while two other passengers — a business partner and a cameraman — were taken to the hospital and are expected to survive. Per several outlets, no arrests have been made, and no motive has been released. Stinnette was 31. A GoFundMe page has been launched to raise funds for the young family he leaves behind.
When it rains, it pours. To that end, we've got a few more bits of bad news to get out of the way before moving on this week's many upbeat notes.
This past Thursday, Pinkish Black cancelled its headlining slot at Braindead Brewing's metal festival due to "sudden health concerns." Those turned out to be a heart attack suffered by frontman Daron Beck. He has since been treated, and is currently at home recovering.
Also battling health concerns is Lucas Starr, the founding bassist for Fort Worth's Christian metalcore outfit Oh, Sleeper. Late last week, he was diagnosed with stage IV colon cancer. A GoFundMe page has been set up to help his family with bills while he's out of work fighting the disease.
Facing a fight of her own is Demi Lovato, who was released from the hospital over the weekend following her July 24 overdose, and checked into an undisclosed rehab facility. In a lengthy statement on her Instagram the singer wrote: "I have always been transparent about my journey with addiction. What I've learned is that this illness is not something that disappears or fades with time. It is something I must continue to overcome and have not done yet. I now need time to heal and focus on my sobriety and road to recovery. The love you have all shown me will never be forgotten and I look forward to the day where I can say I came out on the other side."
Lastly, one final punch to the gut: Paul Cauthen's van and trailer was stolen this morning in Sacramento, California. The band has a show tonight, and about half of a tour left to go. Any help beyond thoughts and prayers that you might be able to send their crew's way would be appreciated, we're sure. Update: The Sacramento Police found the van — but not before the thieves got away with some guitars, pedals, amps, cymbals and even Cauthen's passport. Yeesh.
Now, let's get on with the good news.
Fortunately, Cody Jinks is delivering on that front. In its first week of sales, his latest LP Lifers moved more than 20,000 units – a personal best for the metal-turned-country singer. It was also good enough for the indie country star to land the No. 2 spot on Billboard's Country Albums chart, and the No. 11 spot on the Billboard 200.
In other Jinks news, a pint-sized spicy food blogger called the Kapsaicin Kid checked in from his hospital bed to cover his favorite of the Fort Worth singer's tunes, "Loud and Heavy." The little buddy is currently awaiting a heart transplant.
Since your YouTube tab is already open, let's hit it with a few more videos.
At the end of last week, Leon Bridges turned in his umpteenth late-night television performance, making a return appearance to The Tonight Show with Jimmy Fallon. After four years of doing these things, he looks a hell of a lot more comfortable than he did in his 2015 Fallon appearance.
Elsewhere, as I recall, I think Todd Pipes's latest album is about airplanes? Fitting then that the video for the lead single also features airplanes. I think you'll kinda like it.
Last up is Xuan, whose debut is still forthcoming. Ahead of its November 16 release via Dallas' Palo Santo Records, she keeps the press train rolling with a new video. We've previously said about the single in question: "Xuan's Salim Nourallah-produced debut single is delightfully lighthearted and sugary. It is with sly touch of humor and a heavy dose of bouncy synths that she lets us in on a running inner dialogue while striking up an innocent conversation with a crush."
Moving on, Soluna announced a huge commission for its 2019 festival. Dubbed Caravan: A Revolution on the Road, the piece will be a live, multi-disciplined, multi-layered collaborative performance that will "reflect on personal, racial and cultural identity in contemporary society." The piece will combine live music composed by Terrence Blanchard & the E-Collective, choreography by Rennie Harris performed by his Puremovement dance company, and visual projections, sculpture and projection mapping by Andrew Scott. A five-time Grammy winner, jazz trumpeter and composer Blanchard has scored more than 50 films, including 1992's Malcom X. Founder of the world's longest running hip-hop dance company, Harris got his start performing with acts like Afrika Bambaataa, Grand Master Flash, Run DMC, Madonna and Salt-n-Pepa, among many others. An associate professor of art and technology at the University of Texas at Dallas, Scott has been working in digital media for three decades, with works known around the world. The piece premieres Tuesday, April 9, 2019 at Majestic Theatre. Tickets go on sale Thursday, October 25, and will start at $19.
Speaking of collaborative efforts, Mac Miller and Post Malone have teased the possibility of a joint album in the future. The duo recently met up for an impromptu jam session, Miller told Rolling Stone. Apparently, Thundercat and producer Frank Dukes were there, too. What an album that'd be!
In another RS piece by local freelancer Jeff Gage, a headline referred to foul-mouthed country singer Wheeler Walker Jr. as a "parodist." Walker was none too pleased with the assessment.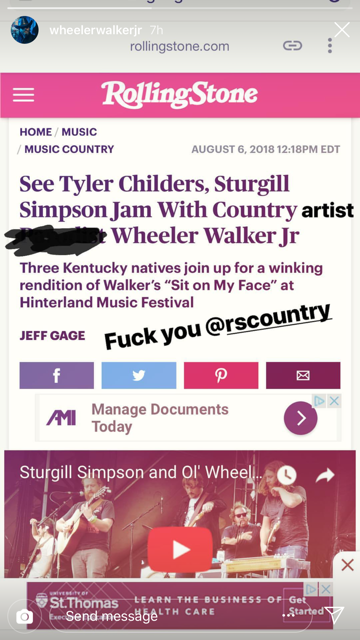 On the subject of national music mags, the August/September of Revolver will come in four collectable covers. One of these editions of the so-called "Rule Breakers" issue will feature Power Trip frontman Riley Gale as the coverboy.
Then it's over to Fader, which has some updates Asian Doll, who recently became the first female artist signed to Gucci Mane's 1017 Records label. She also recently talked about that signing with XXL, where she mentioned an upcoming mixtape dropping on the label: "I'm about to drop a tape with Gucci, how him and Uzi did," she said in that piece. "I'm excited about that. I'm about to be a real visual artist and I wanna make a lot of money on the road. I wanna be a fashion icon. Everything that I'm doing right now and everything that Asian stands for, I really wanna' take it to the next level."
In other upcoming album news, Dirtnap Records says a new Bad Sports LP is in the works. Larry g(EE) also has plans to release his second EP, and his first in seven years, called Love Things in November. And a second volume of Denton's Elk River Sessions was recorded last weekend.
Finally, in quick-hitting news:
• Fort Worth-based red dirt outfit Shotgun Rider is currently looking for a new drummer.
• Denton's Abbey Underground will bid farewell after a final show this Friday, August 10.
• Kid Capri, who missed his scheduled August 3 performance at It'll Do's Scratch Sessions series due to plane trouble, has been rescheduled to August 24. Meanwhile, Just Blaze, who missed his July 27 show due to a plane situation, has been moved to September 21.
Lil Pooh cover photo by Mikael Galicia. Got a tip for White Noise? Email us!