For The Second Year In A Row, Spinster Records In Oak Cliff Is Eschewing Valentine's Day In Favor Of 214 Day And Offering Up $25 Dallas-Themed Flash Tattoos.
Valentine's Day isn't for everyone. And over at Spinster Records in Oak Cliff, they get that. Even better, they get that Dallas pride runs deep.
That's why, for the second year in a row, they're skipping over any Valentine's Day celebration its staff might've otherwise planned for February 14 and are instead focusing on using that date (2/14) — to celebrate Dallas' area code with another "214 Day" bash.
In addition to offerings from the Dallas-centric El Chuy clothing line and music from DJ Sober, the event will once again feature a flash tattoo deal — something Dallasites sure seem to dig. In this case, the store is once again tasking Oak Cliff tattoo artist Lucky with offering up $25 tattoos of Dallas-centric designs.
Here are some of the just-finished tattoos our own Karlo X. Ramos snapped while attending last year's bash: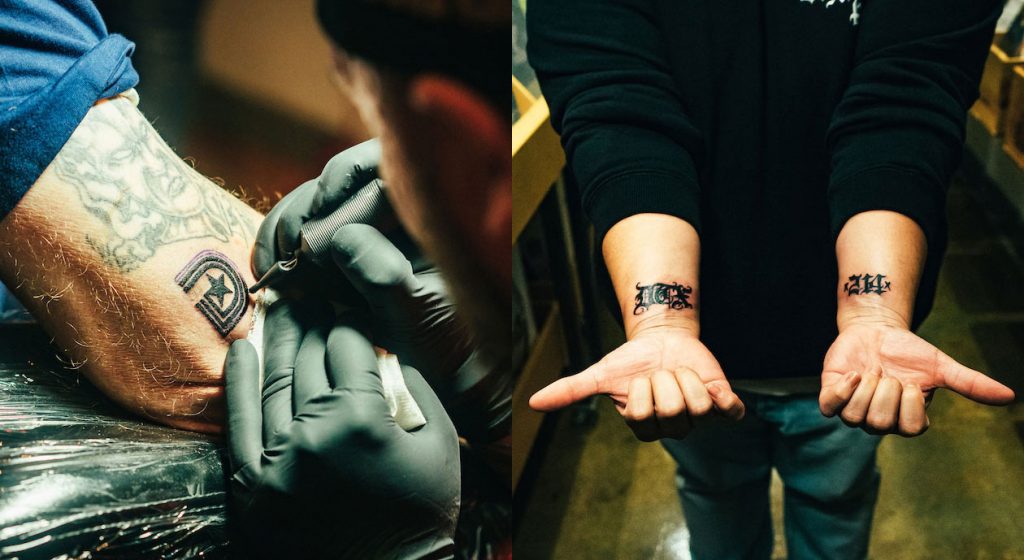 Pretty sweet, right?
If your Dallas love runs deep enough for your to consider getting something similar inked on your skin this year, here are all the details you need for this year's festivities — well, minus some important ones. The shop has yet to reveal which exact tattoo designs it'll be offering up this year.
It's a safe bet, based on posts the shop's team has been making to its Facebook event anyway, that the designs will be quite similar to what was on the menu last year. To that end, here's what last year's flash sheet looked like: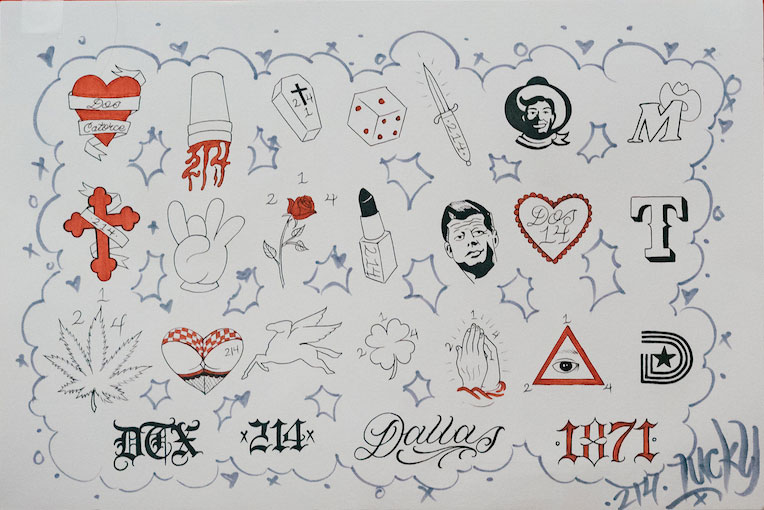 If those look up your alley, set aside 25 bones (plus a tip) and block off some time on your calendar this February 14.
All photos by Karlo X. Ramos.