Holy Crap, You Gotta Take A Look At This Huge Hotel and Office Complex Planned For Deep Ellum.
Well, look here, folks. Seems we've got yet another new Westdale joint on our hands. Per a Dallas Morning New report earlier this afternoon from ol' Robert "Fingers of Fury" Wilonsky himself, Dallas developer KDC and Westdale Properties are bringing a big ass 250,000-square-foot slab of opulence into Deep Ellum.
They're calling it The Epic because, I don't know, maybe there's some sort of prestigious award out there for outstanding achievements in corniness?
Located at the confluence of Elm Street, Good-Latimer Expressway and Gaston Avenue — right next to the abandoned Dallas Landmark Knights of Pythias Temple/Union Bankers Building in the vacant property used to house both Index Fest and JMBLYA in recent years — the development will include separate, very flashy hotel and office buildings.
Can't say we didn't see this coming, huh? Nope, you really can't. Between this news, the news of a 17-story high-rise apartment building and news of a separate 30,000-square-foot retail space, it's pretty clear that there's no more defending against the ongoing Uptownization of Deep Ellum.
As noted by Wilonsky, Deep Ellum business owners will get their chance to voice their concerns (rising rents, anyone?) on November 1 as Westdale Asset Management Vice President Chuck Hixson introduces the project to his neighbors as part of a the Deep Ellum Community Association's monthly First Sundays gatherings at Sons of Hermann Hall.
On a completely unrelated note, pitchforks can be purchased for a still-reasonable price at your local Wal-Mart.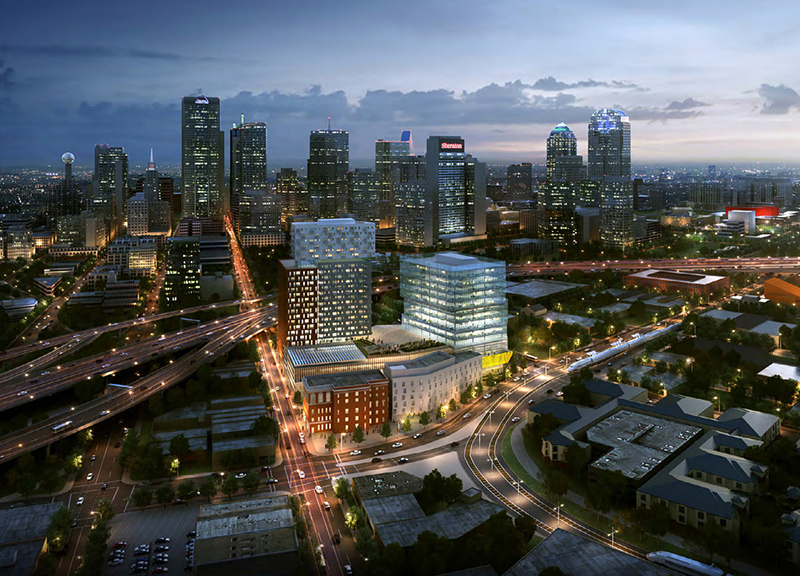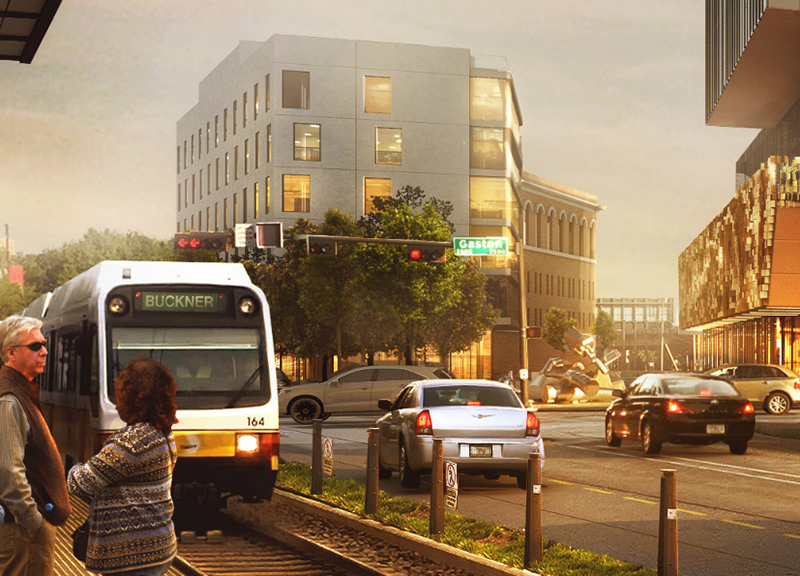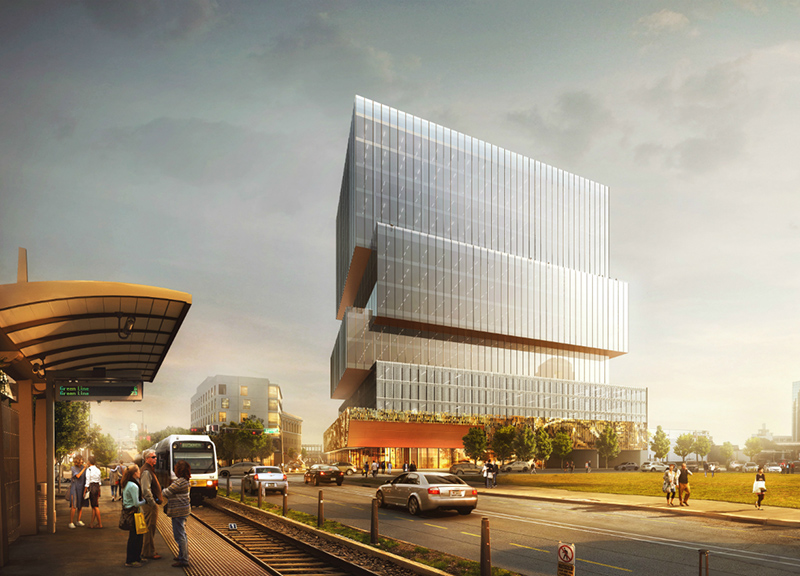 Renderings via Perkins + Will/KDC.