Snow Baby, The Dough Dough And Frost Bite Creamery Have Exactly What You Need To Satisfy Your Sweet Tooth As Things Heat Up In Dallas This Summer.
Spring is here — or, well, at least our very short Texas version of spring, anyway. We all know what I mean by this: After a few weeks of the most pleasant weather experiences imaginable, Mother Nature will be cranking up the heat so high on us that we'll be able to bake cookies in our parked cars.
The good news is that there are plenty of fine, classic establishments around Dallas where you can score delicious frozen treats that can help keep you cool during the blazing summer months. But what about new spots?
Well, from the boom of cookie dough-centric spots around the region to the continued dominance of Deep Ellum's Chills 360, there's no shortage of those, either.
But now, with summer fast approaching, we decided to actually try some of these new spots out for ourselves to help you decide which new chilled sweets spots are most worth your dime. Following our very strenuous analysis, we're now sharing with you the low-down on three dishes to order, whether you're checking out Lakewood's Snow Baby, North Dallas' The Dough Dough or Lower Greenville's Frost Bite Creamery.
Get the scoop on each of these below.
Snow Baby's Choco-Cappuccino.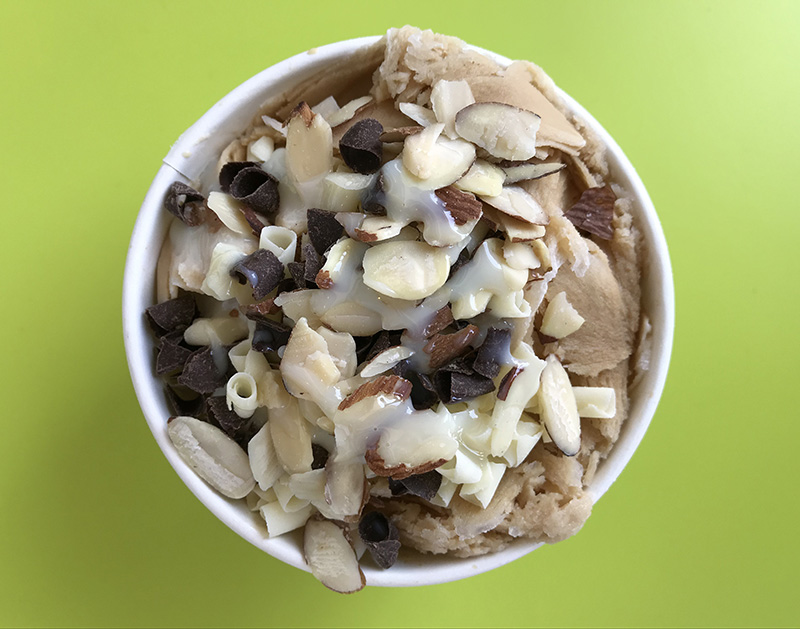 Snow Baby is the creation of area resident Chrissy Kuo, who quit her tech job to create a healthy version of Taiwanese shaved ice — mostly because she couldn't stomach feeding her own kids a bunch of sweetened chemicals whenever they had a hankering for something sweet. Her resulting delicate, flavorful and cool icy treat tastes sinful but is actually made from wholesome ingredients such as coconut milk, cream, cane sugar, vanilla, chocolate and the like, along with fruit toppings sourced from the Dallas Farmers Market.. Visiting the colorful shop on Gaston Avenue is worth the trip, if only to see the magic happen as large blocks of ice are shaved by machines into the razor-thin sheets that become the chilly treat. The Choco-Cappuccino option is Snow Baby at its finest, with its flavors coming from local sources (White Rock Coffee, specifically) and its final product tasting as fresh as it is decadent.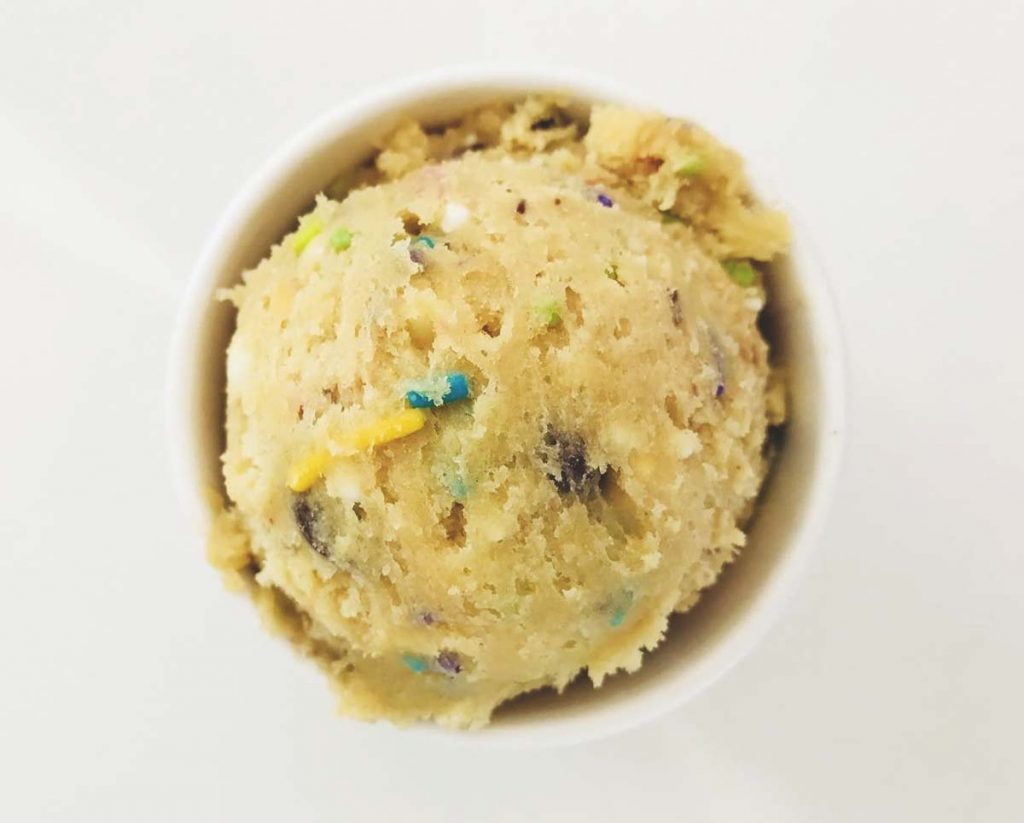 Gina Ginsburg's The Dough Dough is a safe-to-eat cookie dough spot that recently opened up shop in the Preston-Forest shopping center in North Dallas. Picture an ice cream shop, then replace all the ice cream with frozen cookie dough that's served in in more than a dozen flavors — including gluten-free, vegan and even dog-friendly options. The shop also serves regular ice cream, ice cream cookie sandwiches, brownies with cookie dough layers and all manner of sweet treats that combine these things and come topped with sprinkles. It's all rather over-the-top, and never more so than with its The Unicorn flavor, which adds sprinkles, milk chocolate chips and white chocolate chips to a cake batter base.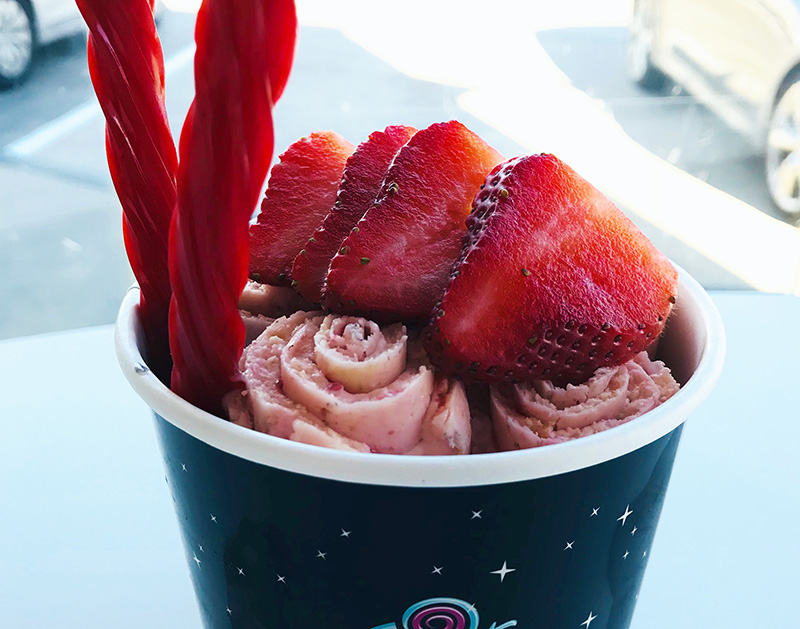 Frost Bite Creamery quietly opened at the end of last year on Greenville Avenue, and while we've seen rolled ice cream in Dallas before, there's something different going on at Frost Bite — like, for instance, the use of real versus powdered milk in its ingredients. Beyond just adding a creamier texture to the offerings at this spot, which has shorter lines than its Deep Ellum counterparts, it also adds an authenticity to flavors like this dairy-based one, which also uses real fruit (and, OK, some licorice) to finish off its delightful package.