Ditch The Heat With Our Picks For Dallas' Best Summer Treats.
Summer is here. Which means you're probably looking for a solid list that tells you where to get all the cool-down treats in the neighborhood.
Well, we've got you covered.
There are many stops and shops to get summer treats in Dallas, sure. But, listen, we actually went around and braved through the brain-freezes just to make sure that you'd know which places are the absolute best spots for cooling down that red-hot mouth of yours this summer.
Snow Cones.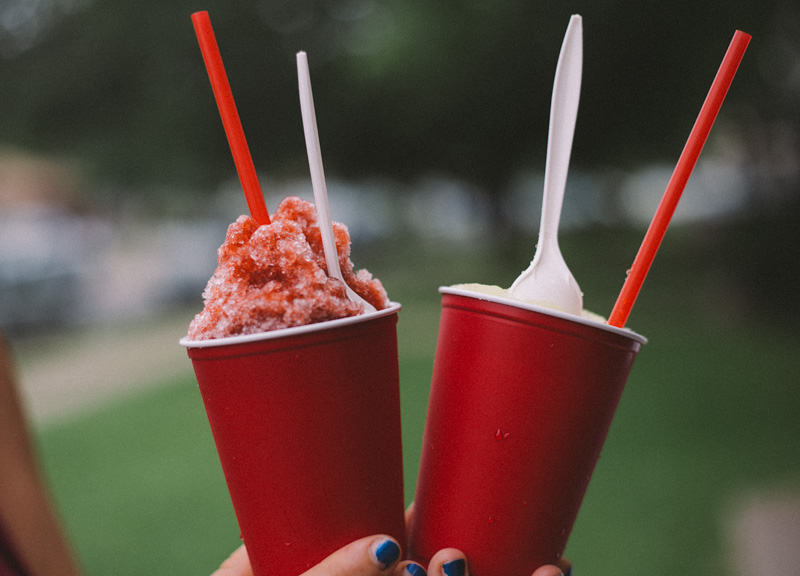 Aunt Stelle's Sno-Cones.
2002 West Clarendon Drive.
Oak Cliff.

Aunt Stelle's serves three different sizes of snow cones with tons of awesome flavors. As such, the line is long at most times of the day. Don't worry your pretty heart, though. It moves pretty fast. But keep in mind: This spot is cash only, people.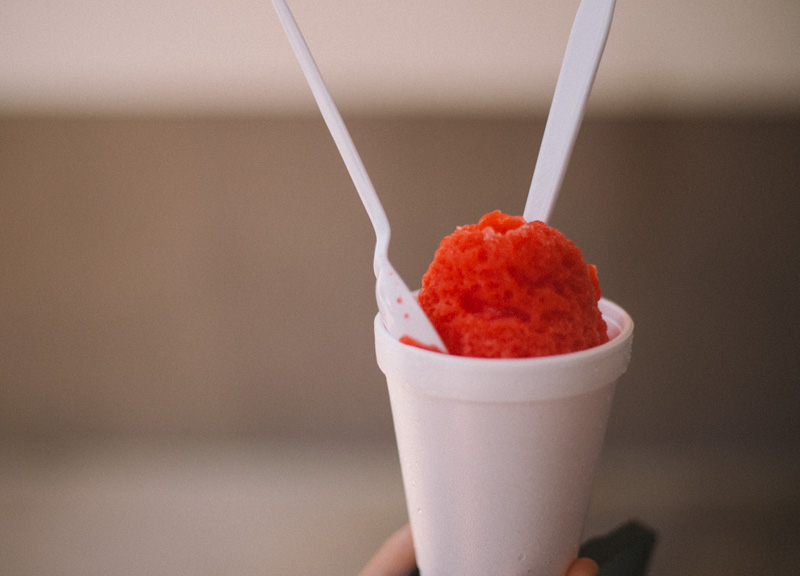 Sno.
7814 Meadow Road.
North Dallas.
This shop has two separate lists of flavors — traditional and natural. The natural flavors, it's worth noting, are all house-made. But, more important, they really do snow cones justice here: These suckers look and taste like flavored snow. And they're very generous with syrups.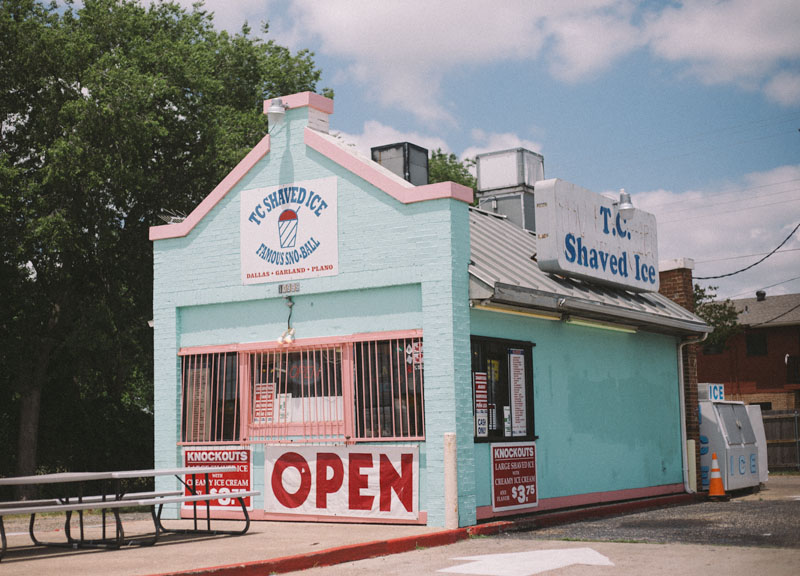 TC's Shaved Ice.
10999 Garland Road.
East Dallas.
TC's is a drive-through snow cone stop for quick and easy snow cones when you're in a hurry or on the go. There are even two drive-through windows to guarantee that you'll be in and out in a flash. Better yet, the snow cones here are super cheap, and the various flavors are just generally pretty great. Also: This is another cash-only spot.
Ice Cream.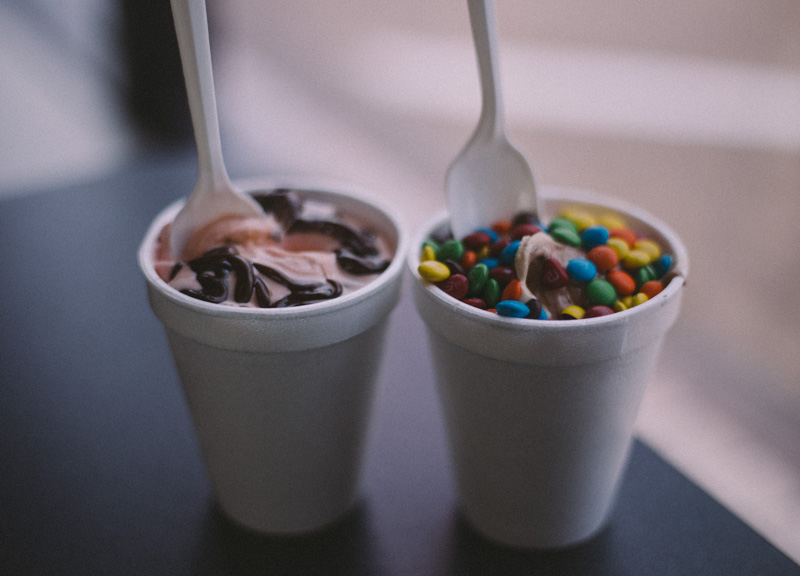 Gooey's Treats.
11700 Preston Road.
North Dallas.
This is your new go-to place for a guiltless ice cream stop, y'all. Gooey's frozen yogurt is only eight calories an ounce, with zero fat. There are also some flavors offered each day that have no sugar added. Oh, and you can mix all the flavors together. Want more? Add in various toppings, which can be layered into your ice cream. Just know this: Those toppings bring calories.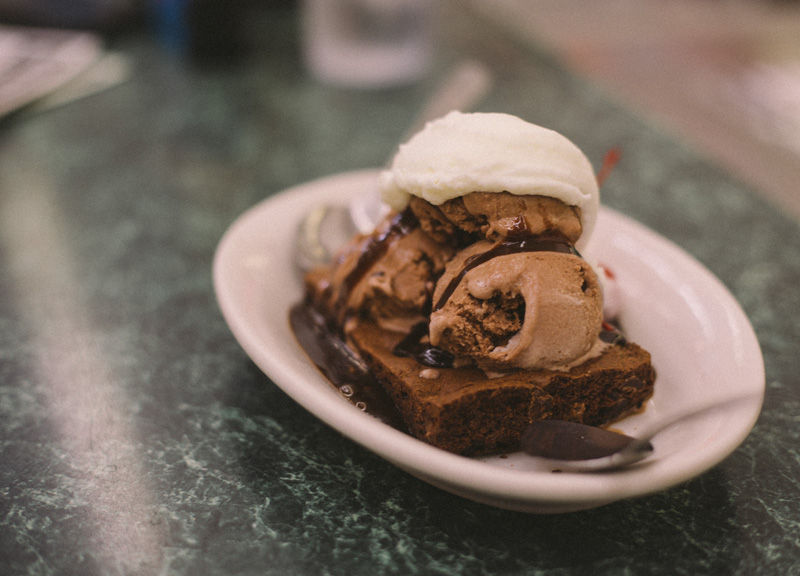 Highland Park Soda Fountain.
3229 Knox Street.
Knox-Henderson.
Highland Park Soda Fountain serves root beer floats, sundaes, shakes, scoops of ice cream and shaved ice — and breakfast and lunch for good measure. It's worth the trip for the nostalgia factor alone, truthfully. Also, the Hot Fudge Brownie Sundae is amazing.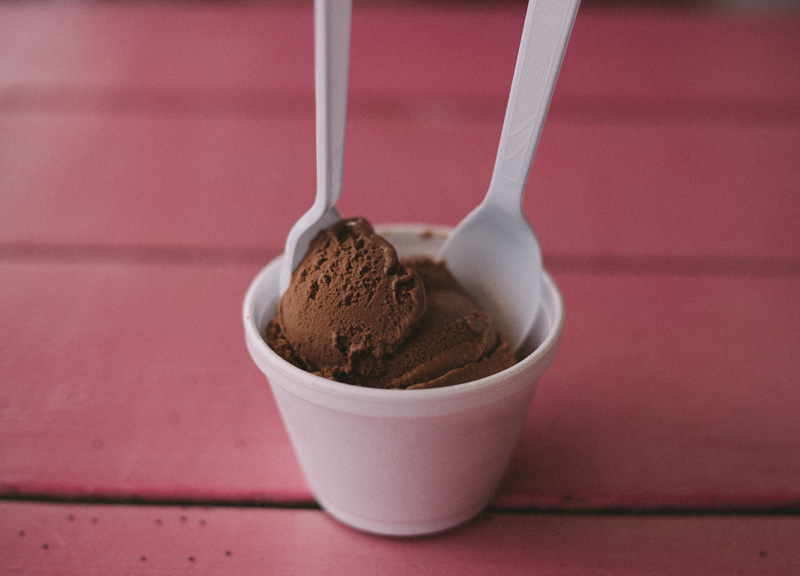 Wild About Harry's.
3113 Knox Street.
Knox-Henderson.
Right on Knox, Wild About Harry's is serving some pretty damn good frozen custard. Along with just getting a couple scoops, you can also order from an array of sundaes with dozens of toppings. Our favorite is a mountain of hot fudge. Also, keep an eye out, as a new Wild About Harry's location is coming to Deep Ellum soon.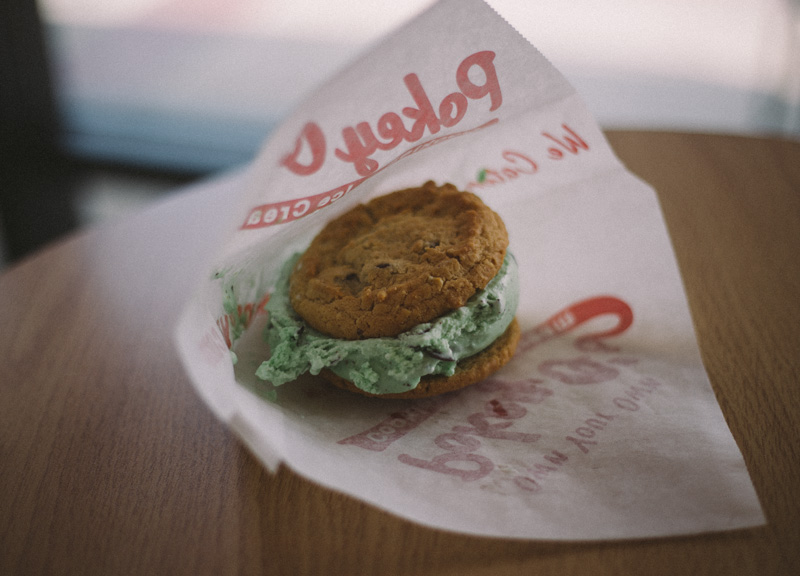 Pokey O's Cookies and Ice Cream.
3034 Mockingbird Lane
University Park.
Pokey O's serves up Blue Bell Ice Cream with housemade cookies to make some pretty stout and damn delicious ice cream sandwiches. Don't sleep on their Ice Cream Taco, either. And, if you're feeling really dangerous, grab a bag of their multi-flavored popcorn.
Shakes.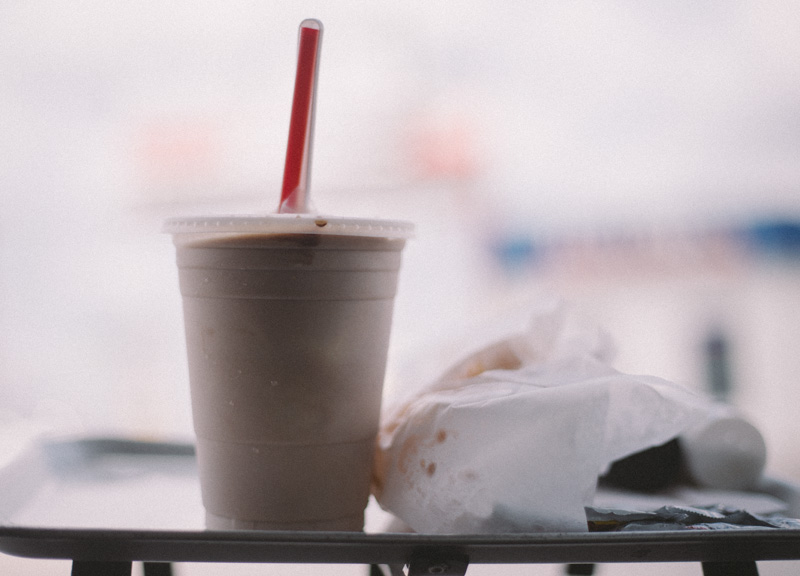 Keller's Drive-In.
Multiple locations.
This place is an American classic. At the Northwest Highway spot, just drive up, set your hazard lights on and wait for service. The shakes are creamy and flavorful, just like an American classic needs to be, and they only cost $1.99, which is a pretty incredible price for what you get.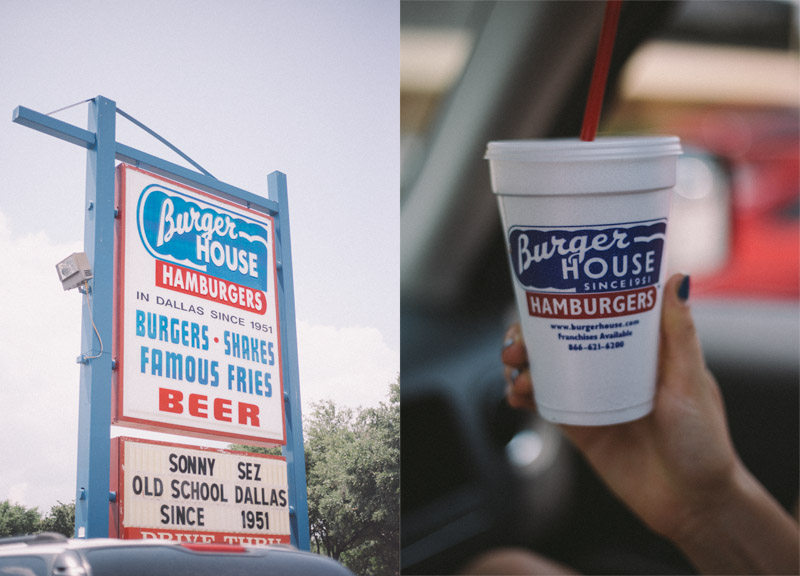 Burger House.
6248 Mockingbird Lane
East Dallas.
Burger House has amazing shakes and malts to go along with an excellent variety of burgers and other foods. But this is what you should know: The classics — chocolate and vanilla — are to die for. And you definitely have to pair them with their fries for dipping. Trust.