After Its Successful Family Guy Pop-Up Earlier In The Year, The Henderson Avenue Bar's Next Trick Will Be To Transform Into Diagon Alley's Leaky Cauldron.
The Dallas bar that transformed itself into a Family Guy-inspired pop-up earlier this year is looking to Diagon Alley for its next trick.
Starting this Thursday, August 8, and running through Saturday, September 7, the just-off-Henderson-Avenue dive bar The Whippersnapper will now be built out into a Harry Potter theme inspired by The Leaky Cauldron, the wizard-approved watering hole from the Harry Potter series.
The timing of the pop-up couldn't be better: Dallas' Leaky Cauldron set to open this weekend, which lines up perfectly with the Harry Potter fan convention LeakyCon making a stop in Dallas for the second year in a row. If nothing else, the convention being in town should help ensure that some cosplayers arrive at the pop-up, just as its organizers requested patrons do in the Instragram post it shared today to announce the run.
That announcement also noted that the pop-up will feature themed drinks, picture opportunities, nightly entertainment and "your favorite Harry Potter characters," although we sincerely doubt Daniel Radcliffe will be in the house. (On the other hand, Draco Malfoy actor Tom Felton is scheduled to be in town for LeakyCon, so… listen, we're just saying it's in the realm of possibility.)
As for what else to expect: Will the spot be built out to look just like the bar does in the movies (see below)?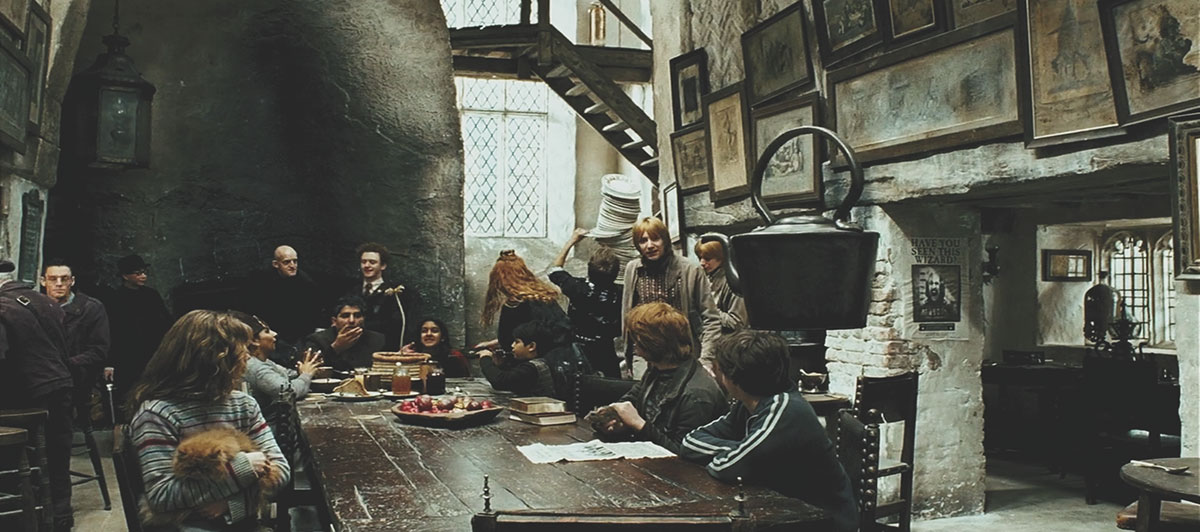 The Whip's ownership is keeping mum for the moment on that front, but probably not.
If we look for hints in the bar's Family Guy pop-up, which was so successful that its original run got extended,  it's likely that the bar's exterior will get a nice face-lift (the way the front of The Whip was built out to mimic The Drunken Clam was hella impressive) as its interior will be filled with memorabilia and artworks inspired by all things Harry Potter.
That said, we can't say for sure at this point — but we will head out to the spot on opening night and report back as many details as we can, as soon as we can.
For the record, though: We're crossing our fingers and hoping that the spot will hire some up-close magicians to work during its hours of operation, which will run from 6 p.m. till 2 a.m., Wednesdays through Saturdays.
We're suckers for that shit!