Is 903 Brewers' Mythical Creature The Bitterest Beer In Town? Maybe!
Welcome to On Tap! Each week in this recurring feature, we'll take an in-depth look at one of the many beers now available in the suddenly crowded North Texas brew scene. The goal here is to look at these area beers without our local goggles on and to wonder aloud, "Is this beer good or do I just like it because it's local?" Should be a fun experiment, no? Cheers to that!
This week, we sipped on 903 Brewers' Mythical Creature.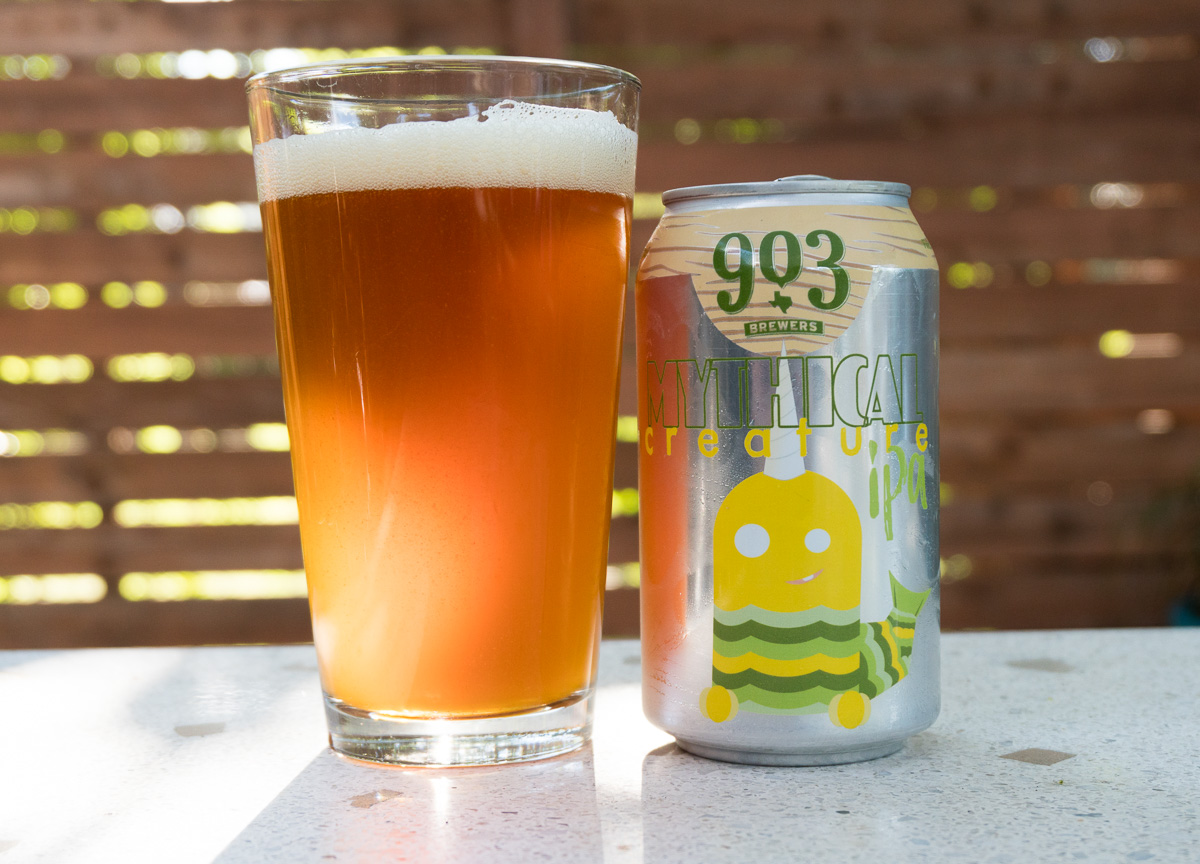 Fast Facts on 903 Brewers Mythical Creature.
Style: IPA.
ABV: 6.6 percent.
International Bitterness Units (IBUs): Not available.
Color: Deep gold/light amber.
Availability: Cans.
Overview.
A few months ago, I picked up a six pack of Mythical Creature at my local big box store. And I wasn't able to work my way through it; I ended up pawning the remaining five beers off on to some unsuspecting neighbors. Yes, I was that guy. Fast forward a bit, and here I am again, ready to review Mythical Creature. This time, I'm hoping whatever tire fire situation that was going on with this beer is gone. So let's give 903 a second go-round. For the most part, 903 is cranking out some very respectable beers. Hopefully I just got a weird beer that one time. I dunno!
Background on India Pale Ale.
For a primer on the IPA style, spend some time with our review of Oak Highlands Brewery's Derelict IPA or Community's Mosaic IPA. The IPA has become an all-American style of beer, but it hasn't always been that way. Way back when Sierra Nevada pale ale was just a wacky homebrewer's dream, IPAs held nary a taste bud's place in the average beer drinker's palate. Fast forward to nowadays, and the IPA style is here to stay. And while not impossible, it's not easy to find a craft brewery that doesn't offer some sort of IPA. The style is all about showcasing the beautiful characteristics of hops. There should be a balance between bittering and aroma hops, as well as a balance between overall hop flavor and malt backbone. Sure, there is wiggle room, but an IPA should strive for a sense of balance in some respects.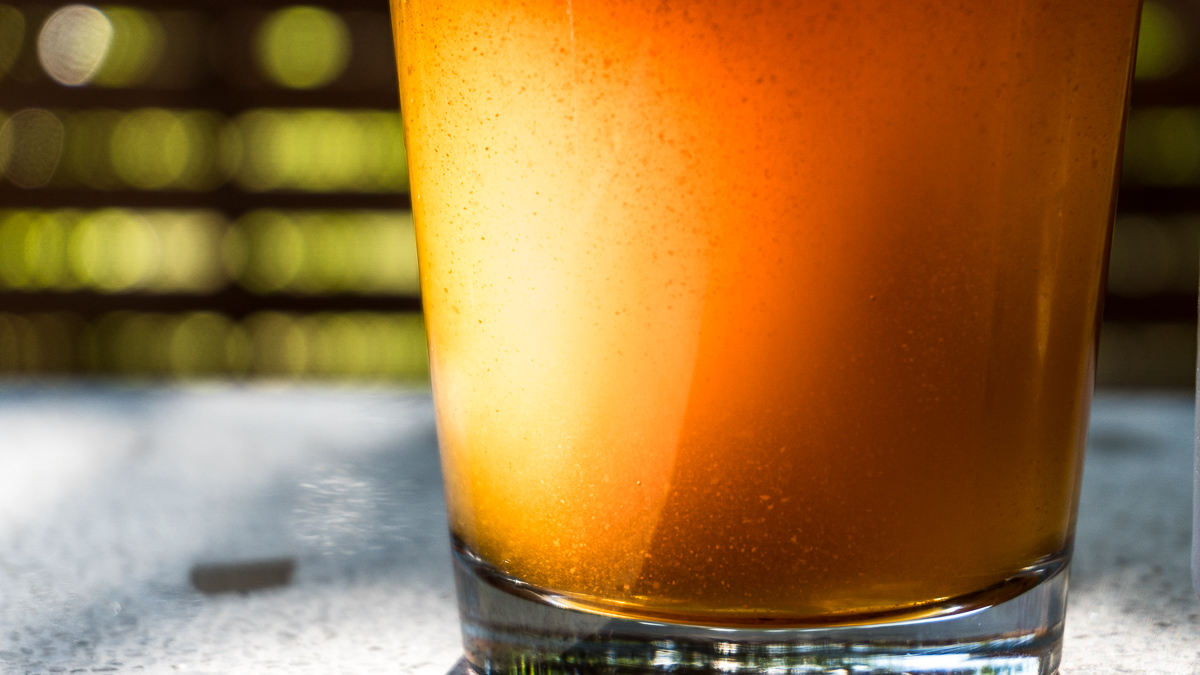 Appearance.
Mythical Creature pours deep gold into the glass. A very nice layer of foam remains and turns to a subtle layer of inviting bubbles, even after the photos! While the head situation is a plus, there seems to be a clarity issue going on with this beer. I see a ton of very visible, evenly-spaced particles. These particles don't look like they're going anywhere either; they just hang there for what seems like forever. Even as I finish this beer, the particles remain suspended in this beer. So, is this an unfiltered beer? Are the particles intentional? Did I get a beer filled from the last bits of a batch off the bright tank?
Aroma.
This IPA smells super bitter right off the bat. That might be a bad descriptor, because bitterness is usually reserved for more of a taste descriptor. Nonetheless, I get a tease on the nose that this IPA is on the higher IBU range. Hints of grapefruit begin the sniff. Then it's pine, and a long smooth kiss of floral hop aroma, like that classic cascade aroma, the hops mayor of IPA-town.
Flavor.
The bitterness of this beer is very much cranked up in the flavor. It has a resinous, spicy, tree bark sort of thing going on. I can't say that I'm super-jazzed about the combination of hops here. It feels like the herbal, spicy notes dominate the more subtle, floral notes. So while this is a big, bitter, gnarly IPA, there is a lack of balance that I really want this beer to have. The malt backbone on this beer is OK, and there's a small caramel situation tucked in just in the back of the swallow. I feel like if 903 made the grain bill bigger, adding some more sweetness, honey, or caramel notes to Mythical Creature, then I could get on board with the level of bitterness here. But as it is here, it feels overly bitter, and it's a slog to get through.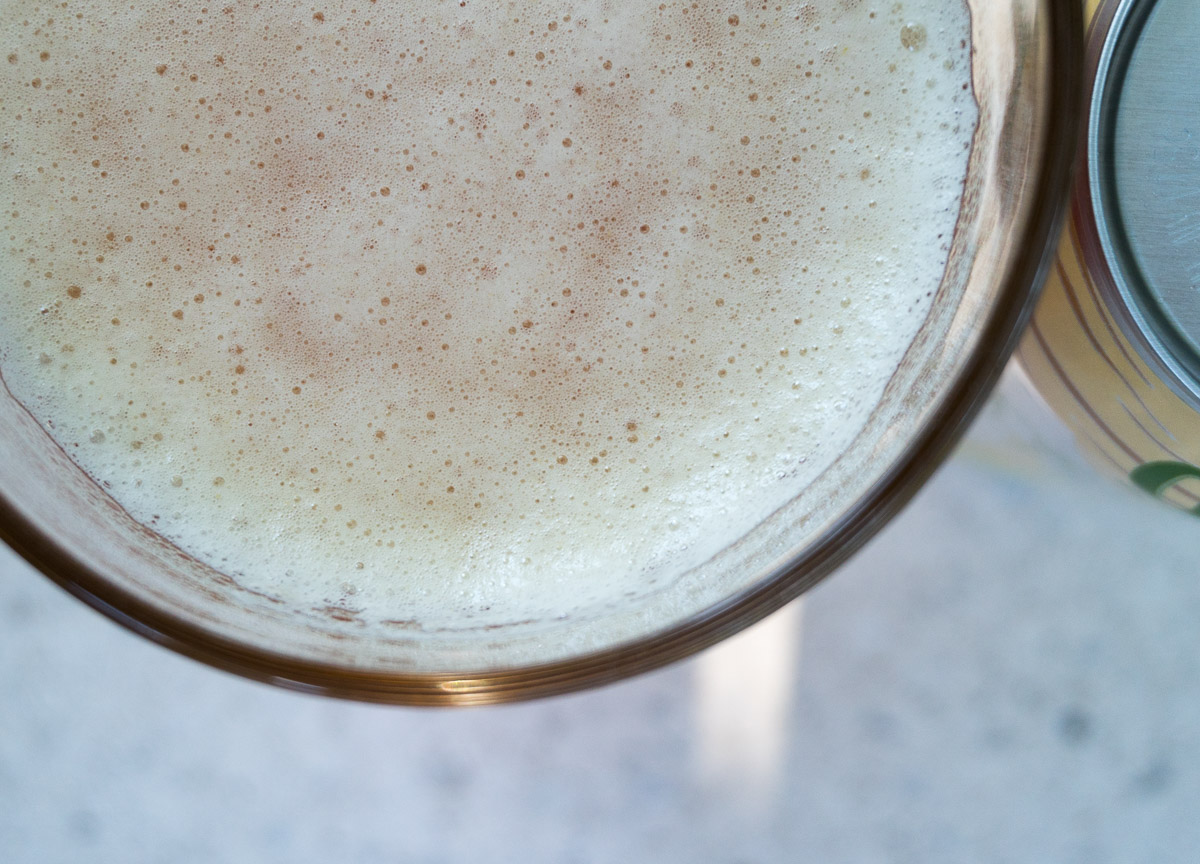 Mouthfeel.
Mouthfeel on Mythical Creature is good. There is a bright level of carbonation, and the massive amount of hops present help dial up that bite on my tongue even more. It finishes bright and clean, sugar-wise, but as I mentioned earlier, it seems to be so dry that the bitterness goes over the top.
Overall Impression.
There are things I like about Mythical Creatures, and some things that maybe you would like, and these two sets of things may or may not be the same. I like the intense bitterness. I like that 903 uses Eureka! hops in this beer; this hop adds an intense herbaceous, pine tree sort of thing. The carbonation is dialed up nice and bright. But there are also some improvement areas. The bitterness is cranked so high that it's somewhat distracting, and it turns the hopping and flavor profile in to a one-trick pony. There's also a distracting amount of visible floaty particles in this beer. Haze can be OK for an IPA, but what's up with the tiny sea monkey farm? While 903 brings a lot to the table in its other beers in its lineup, something is missing here with Mythical Creature. For me, this beer begs to be cranked up with a heartier grain bill to help provide more balance. Either that, or back off with the hop wallop.
Score.
On a scale of 1 to 10, I'd give 903 Mythical Creatures a 2.5.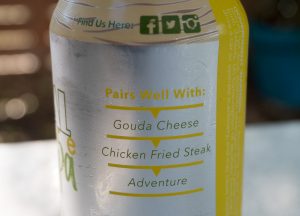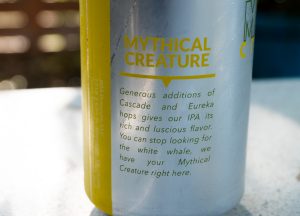 What's happening in the area brew scene?
• Saturday, May 6. Cinco de Bayou Crawfish Boil at Deep Ellum Brewing Co. 
• Saturday, May 6. Dallas Brew Bus May Tour.
• Saturday, May 6. Two-Year Anniversary at Four Bullets Brewery.
• Saturday, May 6. Two-Year Anniversary at TUPPS Brewery.
• Saturday, May 20. El Palote Beer Dinner & Vegan Food Pairing at On Rotation.
• Sunday, May 21. Brew-haha at Four Corners Brewing.
• Saturday, June 3. Index Fest at Panther Island Pavilion.