Are You Stoked To See Young Miro Heiskanen Do His Thing At The NHL All-Star Weekend Festivities? Or Are You More Excited To See His Team Take A Breather?
Your Dallas Stars are sitting in limbo.
Jamie Benn & The Bois currently find themselves slipping down the conference standings, sporting a pedestrian 24-21-4 record at the NFL All-Star break and residing right smack dab in the middle of the NHL's Relative Power Index standings. But things aren't about to get any easier: In Your Dallas Stars' remaining 33 games of the season, 21 will come against a quality opponent (read: a team that has more points than games played).
What does this mean for the Captain & The Bois in Victory Green™? Is it time to roll up into a sad lil sushi roll and call its quits? Nay! It means opportunity. The under-performing team is self aware, still in a playoff position and with a re-commitment to the process and a little added game intensity, they can still make a real run of things. It's like Zig Ziglar always used to say: "Success occurs when opportunity meets preparation. – Michael Scott"
To take stock of the situation midway through the season, let's look back at the most common fan comments Forechecking™ has heard from the Stars Faithful thus far into the season.
1. The team dumps-and-chases the puck too much. They do, though! Many blame this tendency on last season's Ken Hitchcock-led strategy residually affecting players a year later, but we don't buy that. This team's reliance on the dump-and-chase is a result of entering the neutral zone without speed. New coach Jim Montgomery wanted a "relentless" team, but slow transitions are sabotaging their efforts into the offensive zone. Instead, teams are content to trap the Stars in the neutral zone — a far cry from the recent run-and-gun days of Lindy Ruff, lemme tell ya.
2. The team needs another offensive weapon. Yep.
3. Val Nichushkin sucks. Sure, zero goals through 37 games played for Val is pretty dreadful. But he's actually improved his skating and puck possession on the season, and turned into a quality/responsible depth forward. We have no idea why Jim Nill thought Val would blossom into a goal-scoring sniper upon his return from the KHL where he posted very modest numbers — or, frankly, how he thought he could slot Val next to Jason Spezza and be effective on a second line where both players defer the puck more than shoot. Just a gross misreading of a player's ability and wishful thinking there.
4. Julius Honka sucks. Jim Nill's "over-ripening" process hasn't been successful. Stop us if you've heard this before: A highly touted Stars prospect languishes in AHL, then gets sporadic if any playing time in the NHL before being traded for peanuts to a team where they become legitimate contributors. Maybe Honka's fortunes will improve once he leaves Dallas, but as it stands right now, Nill will be selling low on his former golden child. For what it's worth, we do prefer Tyler (or is it Taylor) Fedun in the lineup.
5. Jim Lites sucks. We aren't going to get into this again.
6. This team sucks. Hey, enough with the "sucks" thing! We knew going into the season Dallas was a rung below the top teams in the West, and their current record is just about where we thought they'd end up, sans a major upgrade on offense. We aren't disappointed with their position in the standings, which is respectable largely because of superb goal-tending keeping this thing together. We are mostly disappointed with how often this team plays without passion. An 82-game season sure is long for these athletes, but the opposition somehow manages to find the energy to compete at a higher level more often than not. So let's work on that, OK?
7. Forechecking™ sucks. No, you suck!
Before we join Esa Lindell, Val Nichushkin and John Klingberg in the Bahamas during the week off, let's reflect on a week of hockey that was, is and will be for Your Dallas Stars.
Last Week in Your Dallas Stars.
• Darkness Music vs. Los Angeles Kings, 1-2.
The Los Angeles Kings are a bad hockey team. Their aging and oft-injured roster, whose playing style is stuck in 2012, has waffled between last and second to last in the Western Conference all season long. So leave it to Your Dallas Stars to make them look amazing! Former Stars first round draft pick Jack Campbell waltzed into the AAC and dominates a largely uninterested Stars team from his position in night on this night. The embarrassing outing was thankfully nearly unseen, as the 8 p.m. start time wasn't late enough to avoid overlap with the Dallas Football Cowboys' postseason defeat to the Los Angeles Rams. If a tree falls in the woods, amirite? Oh, and the Kings followed up their victory over Dallas with a 7-1 beating at the hands of the Avs the very night night. Welp! Also, as if this game couldn't have been worse, look what Dallas Mavericks rookie sensation Luka Doncic went and did to pour salt in the wound:
#stud @luka7doncic pic.twitter.com/H6x2c0MaPZ

— Anze Kopitar (@AnzeKopitar) January 18, 2019
Ugh.
• Victory Green™ vs. Winnipeg Jets, 4-2
The Winnipeg Jets slid into the American Airlines Center on four-game win streak for this contest that was about as much a "must-win" as you can get midway through the season for Your Dallas Stars. What a difference putting an effort into skating makes, too! In a complete turnaround from the L.A. tilt, Your Dallas Stars actually played with focus and energy in this one. Passes managed to transfer from stick to stick, and possession time in the opposition's zone lasted more than 15 seconds at a time! All snarkiness aside, this was one of the strongest outings the Stars have mustered all season. From puck drop, Dallas controlled play with a suffocating hustle to the tune of three goals on 27 shots, which dwarfed the Jet's mostly harmless nine shots on goal through two periods. As with all things Stars related, however, things got unnecessarily interesting as Winnipeg notched two goals in quick succession in the third to bring the game within one, with both teams trading chances and soft penalties through the game's final frame. A deflected power play goal with less than two minutes left finally put the game out of reach for good to give the Stars something positive to reflect on during All-Star Break. Blake Comeau, Brett Ritchie, Radek Faksa and Tyler Seguin were your goal scorers. What an unlikely group, eh?
It's a clean look.

Tonight is our last game for 11 days. Let's make it a good one. Stars vs. Jets is underway on @FOXSportsSW Plus! #GoStars pic.twitter.com/XzSUIZNGjY

— Dallas Stars (@DallasStars) January 20, 2019
NHL Hitz PRO Player Of The Week.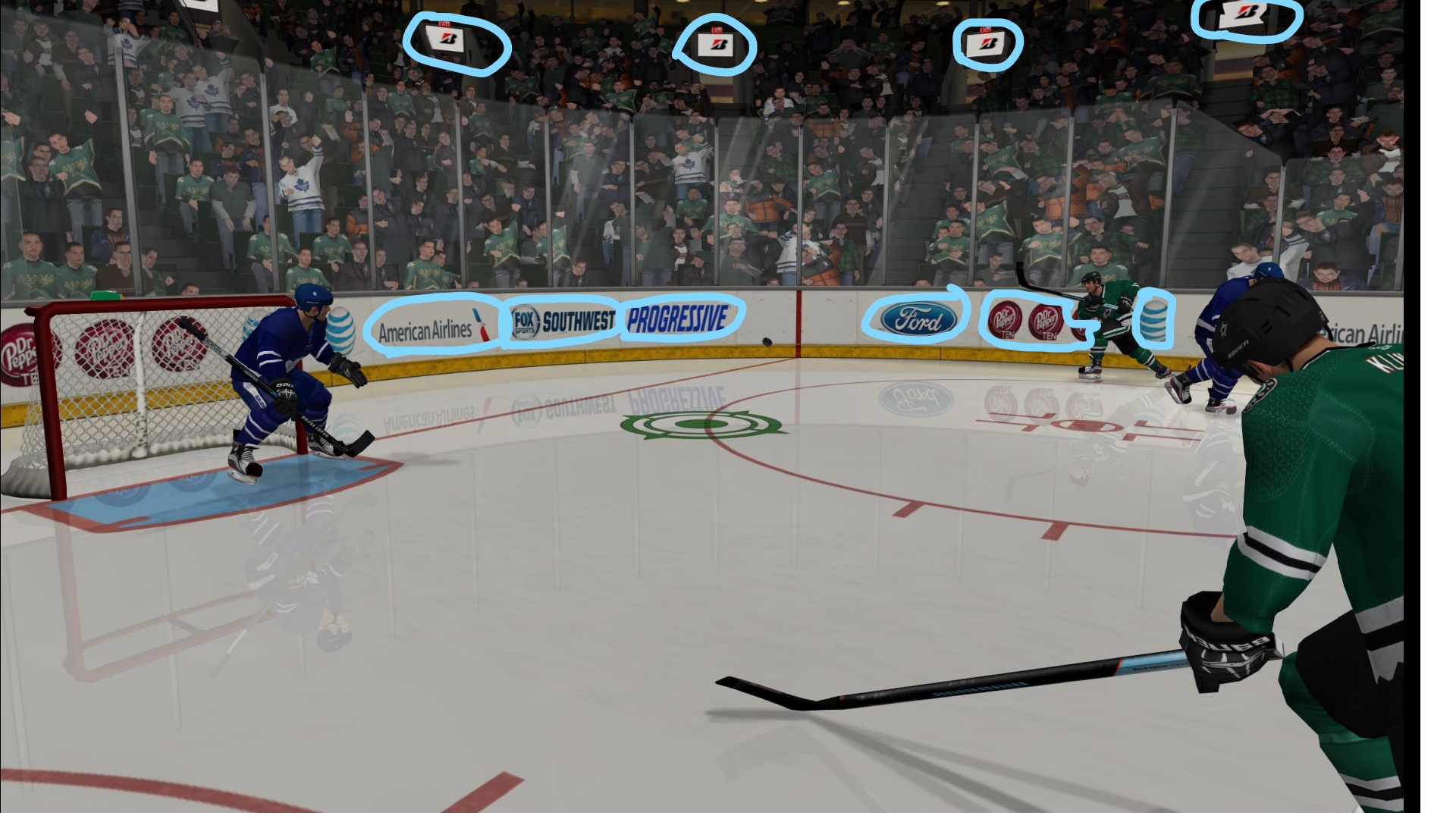 Your Dallas Stars' lone representative at the 2019 NHL All-Star festivities is quickly making his presence known league-wide. Miro Heiskanen will join the NHL's elite (sans players that flat out refuse to attend) in sunny San Jose, California, for this year's Honda NHL All-Star Weekend Extravaganza! Which of these highly entertaining skills competitions would you like to see Miro participate in? With his impressive skating stride, naturally Miro should attempt the Bridgestone NHL Fastest Skater™ contest! But how about the Enterprise NHL Premier Passer™ or the Gatorade NHL Puck Control™ challenge? Maybe the SAP NHL Hardest Shot™ is more up Miro's alley? We would love to see our boi participate in the Honda NHL Accuracy Shooting™ challenge, but we would also just be tickled pink to see Miro don the pads for the Ticketmaster NHL Save Streak™ — wouldn't that be a hoot! The winner of each event is awarded a $25,000, so there is a possibility young Miro will be coming home with a check for $150,000! One thing is for certain: Our Acuvue Oasys contact lens' will surely need Opti-Free PureMoist Re-Wetting Drops from all the eye-popping action! So grab a friend, a bag of Triple Meat Totino's Pizza Rolls, a case of refreshing Citrus Cherry Mountain Dew Game Fuel and tune into the 2019 SAP NHL All-Star Skills™ competition on Friday, January 25th at 6 p.m. (Pacific Time) as the NHL's really good, but not best players, "do it for the gram" or whatever! And after an eventful evening full of tweeting your Facebook messages to Snapchat, get a good night's sleep on America's No. 1 selling mattress, the eco-conscious Saatva Spine Saver Plus because, boy, you are going to need it! The next day, the NHL brings you the most-compelling mid afternoon Saturday programming ever seen with the official 2019 Honda All-Star Game on NBCSN — channel 159 on your Dish Network! Hey, maybe it will keep your mind off the impending lockout…
This Week In Your Dallas Stars.
We got nada. It's  All-Star break, ya jabronis! Flip it. Stick it. See ya later, bye. — LehtMoJoe