The Front Office Is Beefing With The Stars' Best Players! And The NHL's Big Annual Outdoor Game Will Be At The Cotton Bowl In 2020! And Miro's An All-Star!
Your Dallas Stars are having a moment, eh?
In a calculated press stunt we haven't seen since the likes of Sean Avery, Stars CEO Jim Lites up and gave a colorful critique of the team's two highest-profile players last week, calling their play on the season "fucking horse-shit." Captain Jamie Benn and Tyler Seguin were on the receiving end of Lites' barbed comments, whose message, if not language, seemingly stood as a proxy for coach Jim Montgomery, general manager Jim Nill and owner Tom Gaglardi.
While Lites' Macho Man Randy Savage performance does seem to have given the locker room a heel to play the ol' "Us vs. The World" trope against, how it affects the on-ice product and rest of the season remains the be seen.
Lost in all the pearl-clutching by local media outlets who rarely watch the team, national media outlets that never watch the team and ol' Superfan #14 in Stars land over there is that, just 24 hours previous to Lites statement, first-year head coach Montgomery called the team "fucking embarrassing" after yet another lazy morning skate. Yes, we are just talking about practice, but unlike Allen Iverson, a lack of effort has been all too often seen in games as well.
The truth is that media coverage of Your Dallas Stars is limited, and often not critical of individual efforts of players (sans Kari Lehtonen) in a way that remotely comes close to that of other, more traditional hockey markets. There are pros and cons, of course, to being critical in a team's coverage — it's just that, in Dallasm that lack of attention has made players undeniably more comfortable, for better or worse. Montgomery has repeatedly stated how difficult it is to motivate the team, and so Lites, recognizing that the players wouldn't be expecting pressure from outside (and likely on a Stone Temple Pilots binge lately) lit the match: "Feelin' uninspired, think I'll start a fire…"
For the record: We here at Forechecking™ don't agree with the harsh assessment of Tyler's game or the tone of the criticism, but we also believe that this public and brash statement doesn't happen without last season's historic collapse, Jamie Benn's frustrating play over the last couple of years, a need to deflect criticism away from GM Jim Nill or, above all, as a means to get jabronis talking about Dallas Stars hockey again.
Kudos to Seguin and Benn for responding to this drama in a measured and non-inflammatory way, maintaining their desire to play hard for the fans and for their teammates. Stars management is not without blame in the fortunes of this team, as poor drafting and player development have handcuffed this franchise for far too long. Nill has had to rely on free agents to build this team rather than to bolster, and Radulov, Bishop, Khudobin, Polak, Spezza, Pitlick and Comeau are filling in the voids that Ritchie, Val, Campbell, Honka, Oleksiak, Shore should have filled all along. The most consistently successful teams in the NHL are those carried along by players developed in their system. Teams that have to chase the latest and hottest unrestricted free agent every summer to remain competitive (often only to come up shorthanded) are destined to be, well, Your Dallas Stars!
Or, well, are they? Could the turning calendar mean a fresh start for this team?
On New Year's Day, the NHL announced that the Stars will be hosting their first-ever outdoor game for the NHL's annual Winter Classic series in 2020, and that it will be going down at the Cotton Bowl. No word yet on whether the game will be played on ice skates or roller blades, or even who the opponent will be.
And just this afternoon, rookie phenom Miro Heiskanen was announced as the Stars' lone All-Star for the season. Hey, we really the kid!
Also? We like hockey, we like this franchise, we like this team, we like the position they are in at the moment, we like this defense, we love this goaltending and we are excited about making the playoffs this year.
Yes, that's right, we said it: Your Dallas Stars will make the playoffs this year — it's a mohawk bet!
Oh yeah, and some games happened this week, too. Guess we should talk about that.
Last Week in Your Dallas Stars.
• Victory Green™ @ Nashville Predators, 2-0.
It only took the Stars' backup netminder setting a franchise record for saves in a shutout to defeat the slumping Predators in the game that spawned Jim Lites' now-infamous comments. It's ironic, or something, that this isn't the first time a Stars-Predators game has elicited comments from Mr. Lites. If you'll remember way back in March of 2007, Mike Modano broke the record for goals scored by an American-born player in Nashville and received no recognition in arena about the accomplishment, and given that Dallas has routinely praised an oppositions' player for a historic feat accomplished in their barn, the slight against Modano in Nashville was not lost up on the Stars then-President: "It's because of people like Mike Modano that they even have a team in Nashville. He has helped pioneer the game in the South, and for him to be treated like that in a milestone moment… it's just a horrible thing." If there is anything we've learned this week, it's that the people Lites works for hate the Nashville Predators.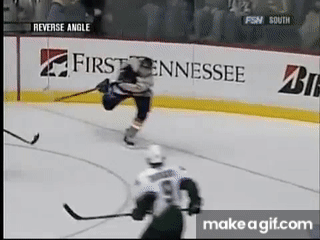 • Victory Green™ vs. Detroit Red Wings, 5-1.
Here, Tyler Seguin and Jamie Benn showed up Stars management by playing the game of their lives against the always-hated Red Wings. Well, OK, so: One assist between them maybe isn't exactly impressive, but we understand the position they were in! Go out and play like your hair is on fire? Shows that the Stars' CEO criticism was effective. Go out and stink the joint up? Shows that the criticism is valid. Instead, the Stars' depth continued to come through to defeat the woefully ice-cold Dead Things at home.
Dallas congratulates Daley on 1,000 games. 👏 pic.twitter.com/p3pUoQFzI4

— NHL GIFs (@NHLGIFs) December 30, 2018
• Loser Point vs. Montreal Canadiens, 2-3 (OT).
New Year's Eve has historically been very good to Your Dallas Stars, and the annual tradition has dazzled fans with hat tricks, blowouts and unforgettable individual performances. As for 2018's final game? It will be remembered by some for a more dubious reason: Antti Niemi. If you'll recall, the former Stars backup goaltender posted an abysmal 3.30 goals-against average in 2017, ushering the unorthodox Finn out of Dallas with a cool $4.5 million buyout on the final year of his contract. These dasys, Niemi is still on the Stars' cap, nibbling $1.5 million off the Dallas cap space — just about the price of one Roman Polak. It's fun to think about, really. The Stars pay the man to no longer play hockey for them, and he then meanders into the Eastern Conference, bouncing between teams needing a warm body, beats the Stars last year during their historic skid and then beats the Stars on NYE with a stellar performance here. Oh, and Niemi has a 4.01 GAA on the year! That's funny! Cheers, Antti! P.S. Jamie Benn scored a goal, so everything is cool now.
De gros arrêts de la part d'Antti ce soir. 😱

Some huge saves by Antti tonight. #GoHabsGo pic.twitter.com/jgvydkUuC0

— Canadiens Montréal (@CanadiensMTL) January 1, 2019
NHL Hitz PRO Player Of The Week.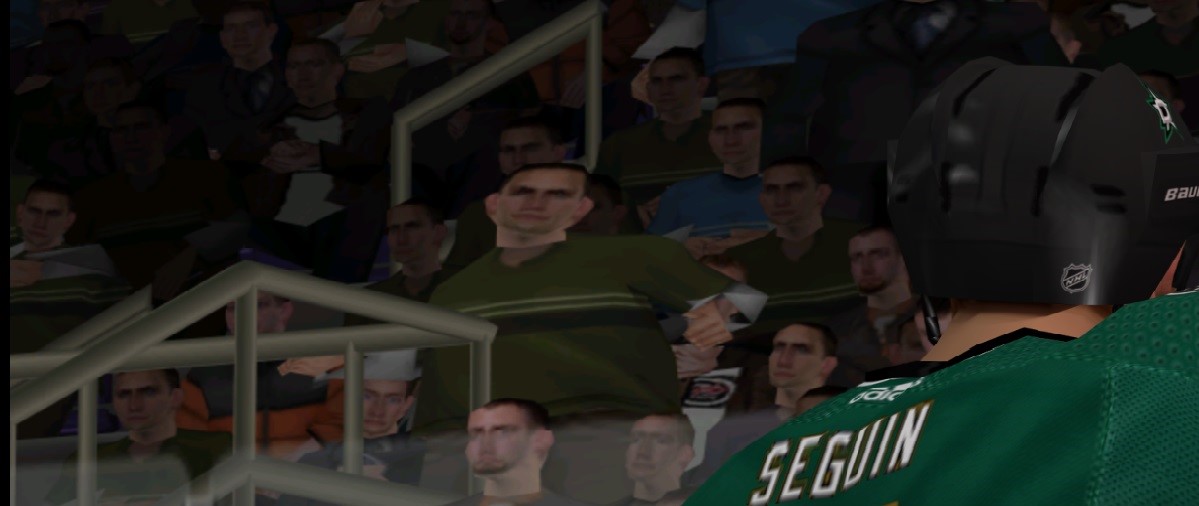 It's you, Dallas Stars fans! You are the NHL HITZ PRO Player of the Week! What a crazy week it's been here in Stars Land, right? I mean, there was people saying stuff, and then other people saying things and then, like, all kinds of people were texting you, asking how you felt about that stuff. Sometimes it's exhausting being a fan! There's so many opinions people say and write and, like, you try to find people that have the same opinions — because, like, it's just easier to read about the things you agree with. I mean, right? We here at Forechecking™ just want to make sure we are echoing your thoughts as closely as possible. Are we? Hope so. Good. OK, glad that's out of the way. TRIGGER WARNING: Radek Faksa is the real NHL HITZ PRO Player of the Week.
This Week In Your Dallas Stars.
• Wednesday, 1/2, at 7:30 p.m. verses New Jersey Devils (HOME): The Devils find themselves in the basement of the Metro Division. The biggest reason? They can't keep the puck of their net.
• Friday, 1/4, at 7 p.m. versus Washington Capitals (HOME): The Capitals find themselves at the top of the Metro Division. The biggest reason? Ovechkin is a beast!
• Sunday, 1/6, at p.m. at Winnipeg Jets (AWAY): The Jets find themselves at the top of the Central Division. The biggest reason? Great drafting.
• Tuesday, 1/8, at 7 p.m. at St. Louis Blues (AWAY): The Blues find themselves at the bottom of the Central Division. The biggest reason? They suck.
Flip it. Stick it. See ya later, bye. — LehtMoJoe