It's Hockey Time! To Preview The Dallas Stars' 2019-2020 NHL Season, Let's Take A Look Back At The Organization's Off-Season Additions And Subtractions.
The bois in Victory Green are back! Hey, alright!
This year, Your Dallas Stars will look to build upon the success of the 2019 season where Ben Bishop and friends came within one goal of knocking off the eventual Stanley Cup Champion St. Louis Blues in one of the team's most exciting playoff runs in a decade.
There's plenty of reason for excitement. First of all, Stars head coach Jim Montgomery is no longer learning on the fly now as he enters this second season behind the bench, and expectations for the squad have been elevated from bubble team to division contenders by pundits far and wide. Also? Dallas will host the first-ever Winter Classic in Texas when it hosts division rivals Nashville Predators for a game at the Cotton Bowl on January 1. (They'll even rock a new sweater in that game — a first for the team since its 2013 re-brand.)
Meanwhile, in addition to 2.0 versions of last season's rookie studs Miro Heiskanen and Roope Hintz, the addition of some big-name players to the team's roster has fans champing at the bit. Yes, per usual, general manager Jim Nill's trademark free-agency maneuvering has earned league-wide praise. But will this be the year the Stars finally capture Lord Stanley's Cup (spoiler: YUP) or will it just be yet another offseason win for the front office?
As is annual custom around these parts, let's prepare for the season by taking a look a look at Jim's New Kids on the Block, saying goodbye to those leaving together in One Direction and maybe huff some whippets with Aaron Carter as we welcome you back to another year of Central Track's Forechecking™.
Bye Bye Bye.
Mats Zuccarello. Well, that was one short-lived romance. Mats' impressive and immediate spark with Dallas left many fans hopeful that the trade-deadline acquisition would sign a long-term deal with the Stars. Problem is, the Minnesota Wild exist, have cap room, have no direction and backed the money truck up to the spunky Norwegian. Zucc will now be handsomely compensated for languishing alongside Zach Parise and Ryan Suter for the next five years, riding a $30 million deal through the Wild's continued delay of their inevitable rebuild.
Tyler Pitlick. The Stars' No. 2 Tyler couldn't replicate his impressive debut of 2018 for Dallas. The hard-charging depth winger with modest offensive flair battled injury and the new coach's dog house last season, suiting up for 47 games and scoring just eight goals after his 80-game, 14-goal effort the season before. If he can stay healthy for the Flyers, he can be a nice addition to their checking line.
Jason Spezza. The veteran center can still win face-offs like nobody's business, but that's about it nowadays. The Toronto Maple Leafs' plan is to deploy Spezza on the 4th line and have him earmarked for the second penalty kill unit. Its a bold strategy, Cotton. Let's see if it pays off for them.
Stephen Johns. It's rather sad to see the young and talented defenseman put his professional hockey career on indefinite hiatus. We hope to see Stephen back on the ice at some point in the future, and we wish him a full and complete recovery from post-traumatic headaches.
Julius Honka. #nofilter #tbt #followback #kony2012 #freehonka
New Editions.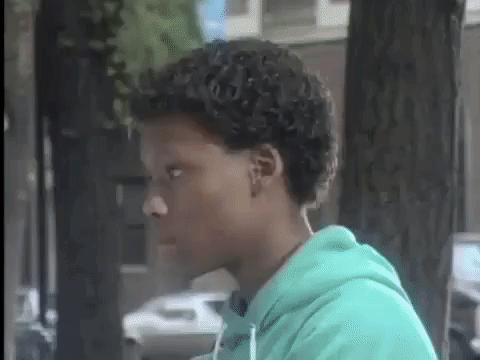 Joe Pavelski. For our money, "Captain America" was the belle of the free agency ball. The 35-year-old centerman has racked up 761 points in 963 career games — all in San Jose Sharks teal — but will skate the next three seasons in Victory Green® after signing a beefy deal worth $7 million per year. Pavelski is one of the league's most respected players, and is even coming off an impressive 38 goal season. He will be tasked to man a legitimate second wave offense behind Tyler Seguin, whose 33 goals paced the lackluster Stars attack in 2019. While we don't expect The Big Pavelski to flirt with 40 goals again this season, his judicious usage on offensive zone draws and power plays should pay dividends for Jim Montgomery. Assuredly, you will see many set plays off the face-off, where a Klingberg/Heiskanen shot through traffic will deftly be tipped by Pavelski. His hand-eye coordination is lit, y'all! There are some concerns, however. Pavelski had a rough go of it last spring, and you may remember this scary incident during the Sharks' playoff series against the Vegas Golden Knights when he was badly bloodied by former Stars player Cody Eakin. By all accounts, though, Joe is ready to roll this season, even if there's no telling how cranial injuries may affect someone down the line. Also, at 35, the already sluggish veteran ain't gettin' any faster, and we've had our fill of slow vets mucking up zone entries.
Corey Perry. We haven't felt this icky about an offseason signing since Sean Avery, a high-profile Stars experiment that didn't go so well. We ain't gonna be false or sugarcoat it at all, folks: We hate Corey Perry. We hate, hate, hate, hate Corey Perry. He's been a trick-ass mark for so long against Your Dallas Stars that it makes our skin crawl having him in the same locker room as our sweet baby angel Miro. Perry joins the Stars after being bought out by the Anaheim Ducks, where he was frustrated by several seasons' of poor performance and major injuries keeping him out of the lineup. As much as we hate Corey, though, we do love this situation. A motivated and rehabbed former elite winger at $1.5 million for one season? It's a great low-risk gamble, and if Perry can manage to pot around 15 goals down the lineup for the Stars while drawing the ire of the opposition, it will be worth every penny.
Andrej Sekera. If last year taught us anything, it's that you can never have enough defensemen. Granted, if the year before last taught us anything, it's that you can have too many defensemen. Hmmm. Well, Jim Nill hopes to have found the perfect balance on the back-end by pairing Miro with a defender that better complements his skills than Roman Polak's efforts could last year. Don't get us wrong: We love Polak and thought he put in a hell of a season last year. But Miro is a budding generational talent that needs a mobile partner who can keep pace. Is Andrej that dude? Like Corey Perry, the former rival was bought out of contract and has taken a bit of a haircut from the $5.5 million he was set to make this year in Edmonton to now earn a mild $1.5 million with the Stars. Another "prove it" signing, a motivated Sekera can slot well alongside Miro if Monty chooses to go that direction. The cerebral defender has put up respectable offensive numbers in the past, and he can soak up to 22 minutes a night without worry. If fully healthy, as Jim Nill expects the defenseman will be, he can effectively round out the second pairing and allow Roman Polak to slide down to the third line with Jamie Oleksiak for some real meat and potatoes.
* * * * *
And there you have it, folks. The fun starts at 7:30 p.m. this Thursday, October 3, at the American Airlines Center against the Eastern Conference Champion Boston Bruins. Be, loud, wear green, replace your vehicle's cabin filter and go Stars!
Flip it. Stick it. See ya later, bye. — LehtMoJoe