Might A Missed Playoff Run Signal The End Of Tyler Seguin and Lindy Ruff's Time In Dallas?
Led by the "New Triplets," the Dallas Stars are a fast-and-furious squad that have quickly become the darlings of the hockey world this season. Thus, we welcome you to Forechecking™, our weekly Dallas Stars column that looks back at the hockey week that was, and then the hockey week that will be.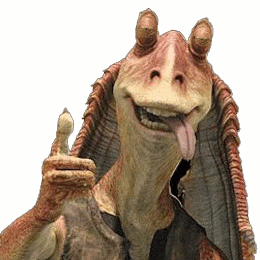 Yousa Dallas Stars keep hold on to playoff hopes wif play just well enough to keep disa season from turn into a complete dumpster opadda. Dallas enters da all-star break in a fife-team dog fight for da final wild card spot as da shadow of da empire's trade deadline looms ever so close for all fringe teams across da universe. Vegas odds currently has Dallas with a 14 percent chance of make da post season tournament disa season, but as longo as Dalee is a glimmer of hope, da force can do amaze things! Yousa think weesa are goin' to goes out like some punk harpy? Hell nosa. Weesa are da Stars of Dallas. Every body ropes, every body rides and if yousa get in our way, yousa gonna dies.
Last Week in Your Dallas Stars.
•Darkness Music vs Minnesota Wild, 2-3 (OT). The Wild rolled into town as the Western Conference's top team, sporting an eye boggling +51 goal differential (the Stars are at -22) and were able to extend their road point streak to 12 games. Wow. What happened? Dallas conceded two unanswered goals to force Lindy Ruff's squad into ferocious comeback mode, where Tyler Seguin and Patrick Eaves were able to squirt a couple shots past Devan Dubnyk in the second frame to tie things up. The highly entertaining and spirited affair continued through a scoreless yet physical third period and into the dreaded overtime frame where, miraculously, Dallas didn't lose! Kari made saves and the skaters actually spent considerable time in the oppositions zone. Although the Stars were unable to score the game winner, they didn't surrender it either. That's progress. For the first time all season long, we are headed to the shootout!  Dis gun be fun!
Dal. Patrick Eaves … SCORES!
Min. Jason Pominville … scores
Dal. Tyler Seguin … save
Min. Zach Parise … SAVE!
Dal. Patrick Sharp … save
Min. Jason Zucker … SAVE!
Dal. Jamie Benn … GOAL!
Min. Mikko Koivu … goal
Dal. Jason Spezza … save
Min. Chris Stewart … goal
Dal. Fans …
•Victory Green™ vs Buffalo Sabres, 4-3. Sporting a black eye and protective visor, Jamie Benn and the boys welcomed the poopy Sabres to town in hopes of a little revenge from last week's abysmal loss in Buffalo. Last season's retribution would have come in the way of a six-goal victory. This season, however, revenge is squeaking a W after a prolonged video conference on whether the Sabres tied the game in the dying seconds of the third period. Overall, the Stars looked good and played hard, but it was obvious that they were scared as hell of losing — yet again — to the league's worst team. "Utilizing" both goaltenders worked once again for Dallas. Confidence-builder for the home stretch?
Unofficial Sega Genesis NHL 94 Player of the Week.
What an All-Star week for google search magnet "Sexy Tyler Seguin, is he single?" From deformed bobble heads to smoking the finest weed with Snoop Dogg and appearing in his third NHL All-Star game, it's been a real solid diary entry for young Tyler.
With four points in his last five games, Seguin is currently 8th in NHL overall scoring, although he sports an uncharacteristic -14 plus-minus on the season. He's currently tied with Patrick Eaves with 18 goals for the team lead. Look for "Seggy" to return to Dallas with the shine of playing with the world's best, and not his freakin' shinebox.
Oh, and how did he perform during All-Star festivities? I don't know; didn't watch it. Haven't watched an all-star game since recording the 1999 All-Star game over my Odyssey of the Mind VHS tapes.  Mike Modano definitely deserved MVP honors over Gretzky in that game, if my janky memory is correct. I think Mikey Mo said he was "fucked" in not winning the honor.
Best moment of All-Star weekend? Speaking of NHL 99, watch as hall of fame defenseman Chris Pronger checked and pinned Canadian pop sensation Justin Bieber against the glass! OMG YOU'LL FREAK WHEN YOU SEE IT. OMG, I HOPE JUSTIN IS OK. I'M TOTALLY GONNA CRY RIGHT NOW, I CAN'T EVEN, YOU GUY'S.
This Week in Internet Criticism.
• According to former Tarrant County newspaper, the Fort Worth Star-Telegram, it's playoffs or death for Lindy Ruff.
• Blackout Dallas muses on the unthinkable…  would the Stars really trade Tyler Seguin?
• Sports Day, which is or isn't the Dallas Morning News — who can even tell?! — has an excellent article on cyber-bullies attacking our beloved hockey team. Excerpt: "I actually stopped reading Twitter earlier in the year, because there was too much hating going on," defenseman John Klingberg said. "It does affect you. I think one of the reasons my season has turned around is because I stopped reading it and stopped using it."
Sage advice, Klinger.
This Week in Dallas Stars.
Let's keep the points a-comin' at the American Airlines Center this week. We got phenom Auston Matthews and the Toronto Maple Leafs on Tuesday, the Winnipeg Jets on Thursday and the got damn Chicago Blackhawks on Saturday to round out yet another crucial week for the Stars. Love you.
Flip it. Stick it. See ya later, bye. — LehtMoJoe
Cover photo via the Dallas Stars Facebook page.