As Violent Crime Swells In Dallas, Graffiti Artist Astro Medina's #StopTheHate Series Looks To Help At-Risk Area Youth Positively Channel Their Energy.
Photos and video by Jessika Hardy
A row of local graffiti artists pore over an old, metal wall at The Fabrication Yard, West Dallas' free graffiti haven. They're taking in a collection of works dedicated to victims of the recent homicide spike in Dallas.
Local artist and activist Astro Medina, surrounding by a box full of spray cans, constantly switches through shades as he paints the word "ORTS" at the center of a line of vibrant colors filling the space. After painting that word — a reference to his commissioned graffiti business — he follows it with the hashtags #StopTheHate and #CreateSomethingGreatDallas.

"There's a lot of hate in the graffiti scene right now," Medina says. "People are searching for clout through negativity."
The hate and violence isn't exclusive to his community of artists, though. Medina says it has been all over Dallas, noting that surpassed 100 murders on the year last week.
Looking for a way to combat the violence, Astro recently kicked off a new summer series called "#StopTheHate: Dallas Hip-Hop Jam" on June 23 at The Fabrication Yard. There, local graffiti artists, dancers, activists and small businesses owners worked together to hot a free event where at-risk area youth could express themselves creatively and learn how to healthily channel the many emotions that a spike in crime can inspire. Along with graffiti classes, attendees of that first event could also participate in break dancing lessons. Future events will boast additional offerings; the series' second installment , hosted on July 7 at The Fabrication Yards, will include a live graffiti battle.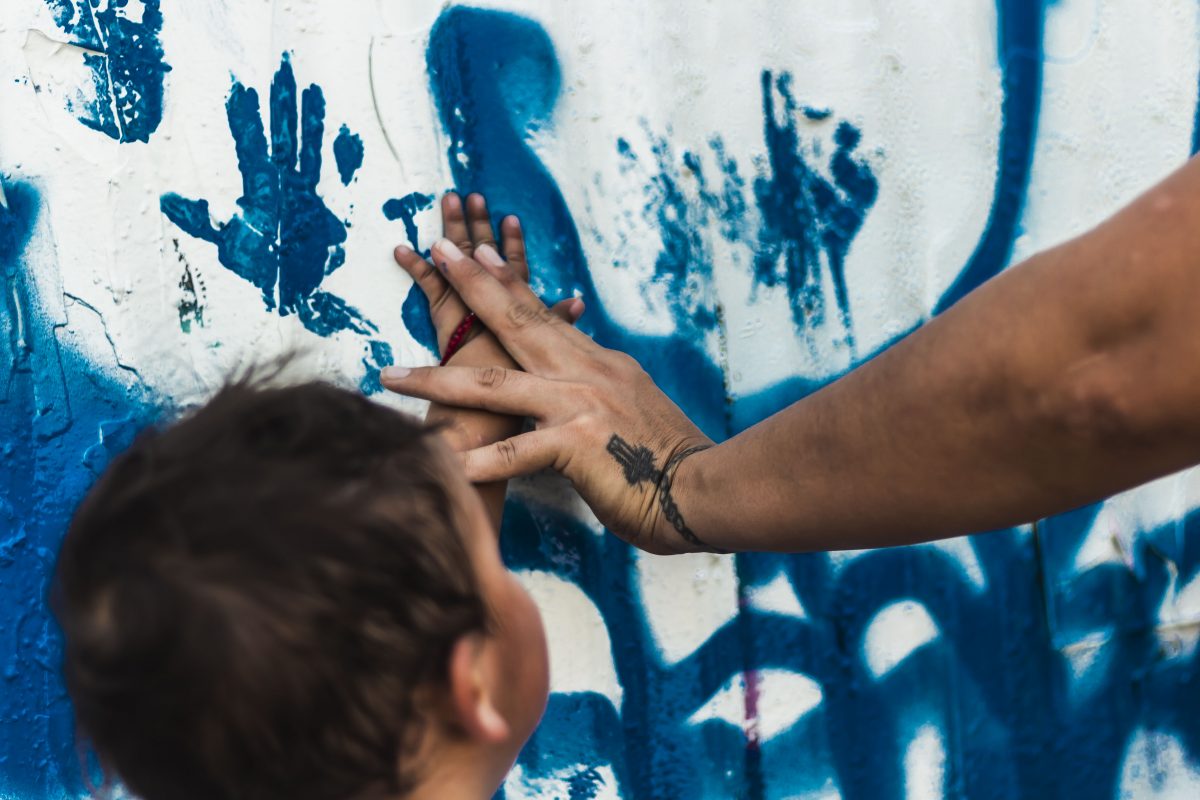 Medina became inspired to host events like these in early June. Specifically, he remembers hearing about how 13-year-old Malik Tyler and his friends were walking to a convenience store in Pleasant Grove when Tyler was shot and killed by a stray bullet during a nearby gunfight — and the emotional plea Tyler's his best friend, MaQuesta Martin Jr, made to the public in the wake of his death.
"I just want to say I love everybody," MaQuesta announced at a well-attended press conference. "Can y'all just shut it down? Please stop the violence. There's too many people getting hurt in Dallas."
The quote resonated with Medina — so much so that he took off for The Fabrication Yard to start composing a mural in Tyler's honor in the middle of a June 9 thunderstorm.
As he began working on that piece, though, a man walked by Medina, looking for a mural of Los Angeles rapper and community activist Nipsey Hussle that stands around the corner from The Fabrication Yard.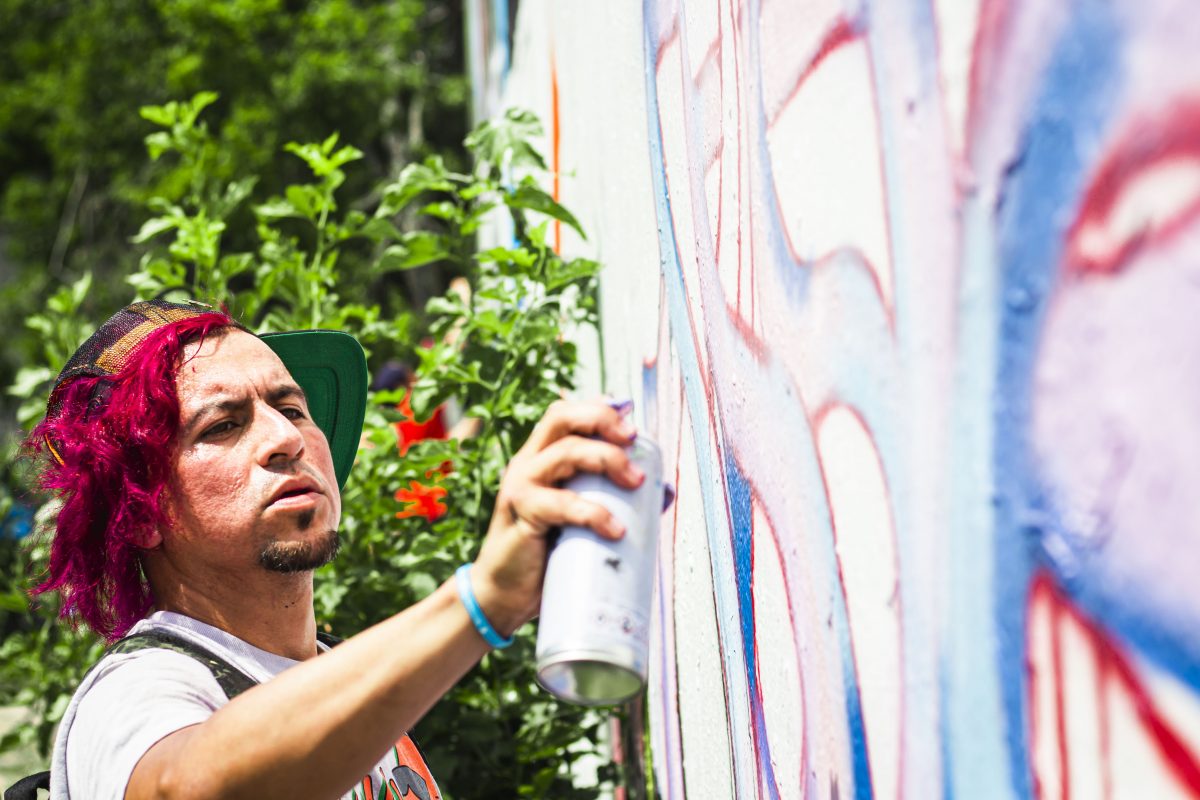 SEE ALSO: THE LIFE & DEATH OF DAK'S SUNKEN PLACE MURAL IN DALLAS. // Soon As Mainstream Reported On A West Dallas Mural Placing The Cowboys' QB In Get Out's Sunken Place, It Was Defaced.
The moment frustrated Medina.
"Here in Dallas, everybody wants to take a picture next to a mural," he says now. "They want to paint a mural. They want to post a picture of [Hussle on Instagram], or they want to wear a T-shirt of him. Dallas has all these fucking issues that nobody's doing nothing about. You idolize [these rappers], but you ain't mimicking or replicating what [Hussle] did to make him great."
Medina isn't trying to be Nispey Hussle with his #StopTheHate series.
Rather, he says that he and the group of friends he rallied to the cause on Facebook (cultural organizations and artists including the founder of Real Street Jam, bboy Qureus, Rock Ill Zamora of The Bgirl Cypher and Ziggy of The Indigo Tribe, among others) more specifically hope to help the next Nipsey Hussle find his passion.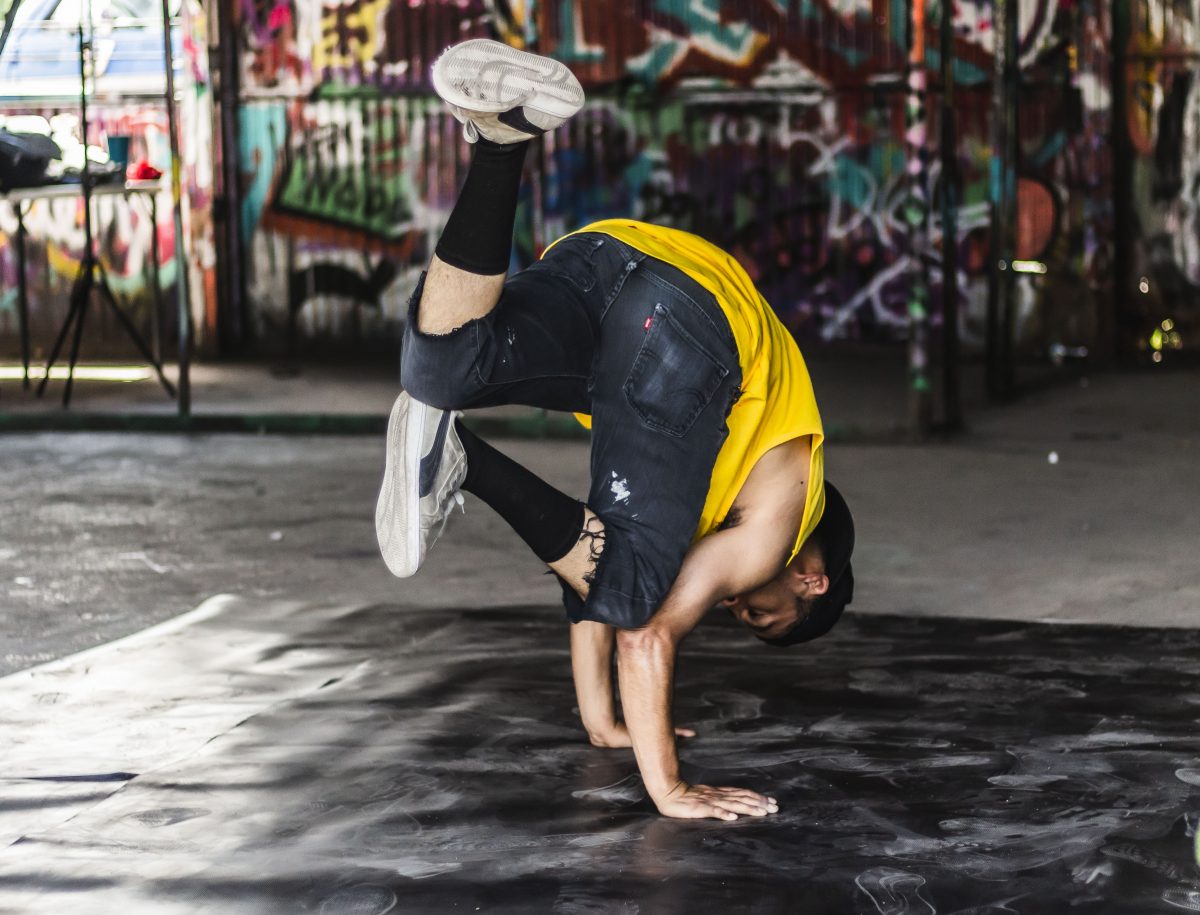 "Break dancing and graffiti help build confidence and a sense of work ethic," Medina says. "[They have to work] to get better and improve their talents and skills in the arts. This can help teach kids the social and emotional strategy to use during a time of adversity."
He notes how embracing art personally taught him healthy coping skills throughout his own life.
So, Medina and the #StopTheHate team figure, why not try to help at-risk Dallas youth who could benefit from seeing things from their perspective.
Anything's gotta be better than what's happening right now out on the Dallas streets, right?
"All it takes is one person being vocal and putting it out into the world — what they stand for or against," Medina says. "There's always people who feel the same and also would like to do something about it."