Wrestling Legend Rob Van Dam Is Doing stand-up in Fort Worth This Friday. Turns Out He's Not the Only Wrestler to Go Toe-to-Toe with Comedy.
This Friday, you can go to Tomcats West in Fort Worth and see wrestling legend Rob Van Dam…perform stand-up comedy?
Yup, Fort Worth is Van Dam's second stop on his Whole F'n Comedy Tour. Stand-up has actually been a passion of his for a while – he lives in L.A., and does regular performances at comedy clubs, including the iconic Comedy Store.
It turns out he's not the only person to trade the squared circle for the club stage, as we've found several wrestlers who've transitioned into second careers in comedy. It's not so surprising when you think about some of the demands of their job. Wrestlers need to possess preternatural toughness, but it can also take a reservoir of charisma to reliably capture crowds nationwide (or, in many cases, worldwide). Also, it's worth acknowledging that just about every wrestler spends a considerable amount of time and energy connecting with audiences by talking into a microphone. It's hard to get more stand-up-adjacent than that.
If you want to pre-order tickets to Friday's Whole F'n Comedy Tour show — which, full disclosure, I am also performing at, click here.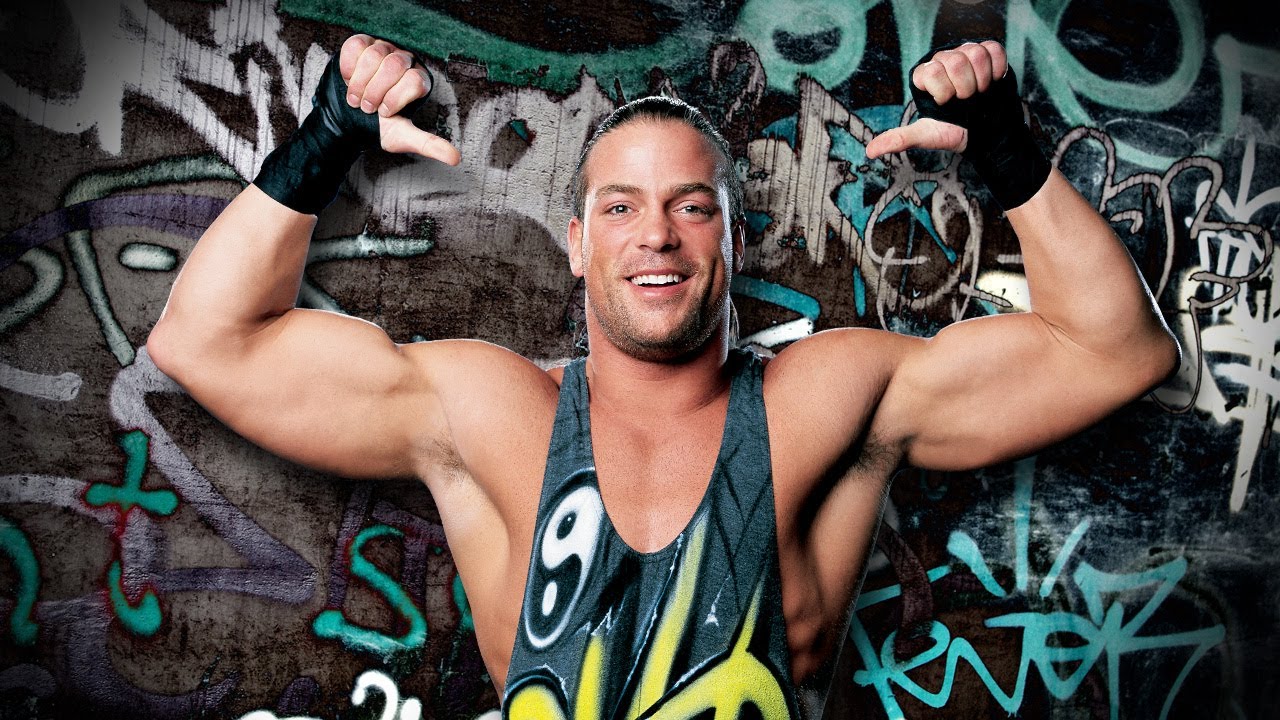 Rob Van Dam.
• Wrestling background:  Rob Van Dam (RVD) made a name for himself in Extreme Championship Wrestling (ECW), but his most visible success came in World Wrestling Entertainment (WWE). He was able to hold both the ECW and WWE World Heavyweight Titles simultaneously, and his blend of acrobatic and hardcore talents earned him strong support throughout his career.
•How surprising is it? Despite being someone who can (and will) jump the length of the ring just to kick you in the face, RVD always seemed like a pretty laid-back guy. He's also been long associated with marijuana use and the 420 culture, which has inspired its own subgenre of comedy. All in all, not surprising.
•What should we expect? It would be pretty off-brand for him to leave marijuana out of his act. Also, we're talking about a guy fearless enough to innovate some of the gutsiest stunts ever performed in wrestling – it's a safe bet he's willing to take some risks onstage.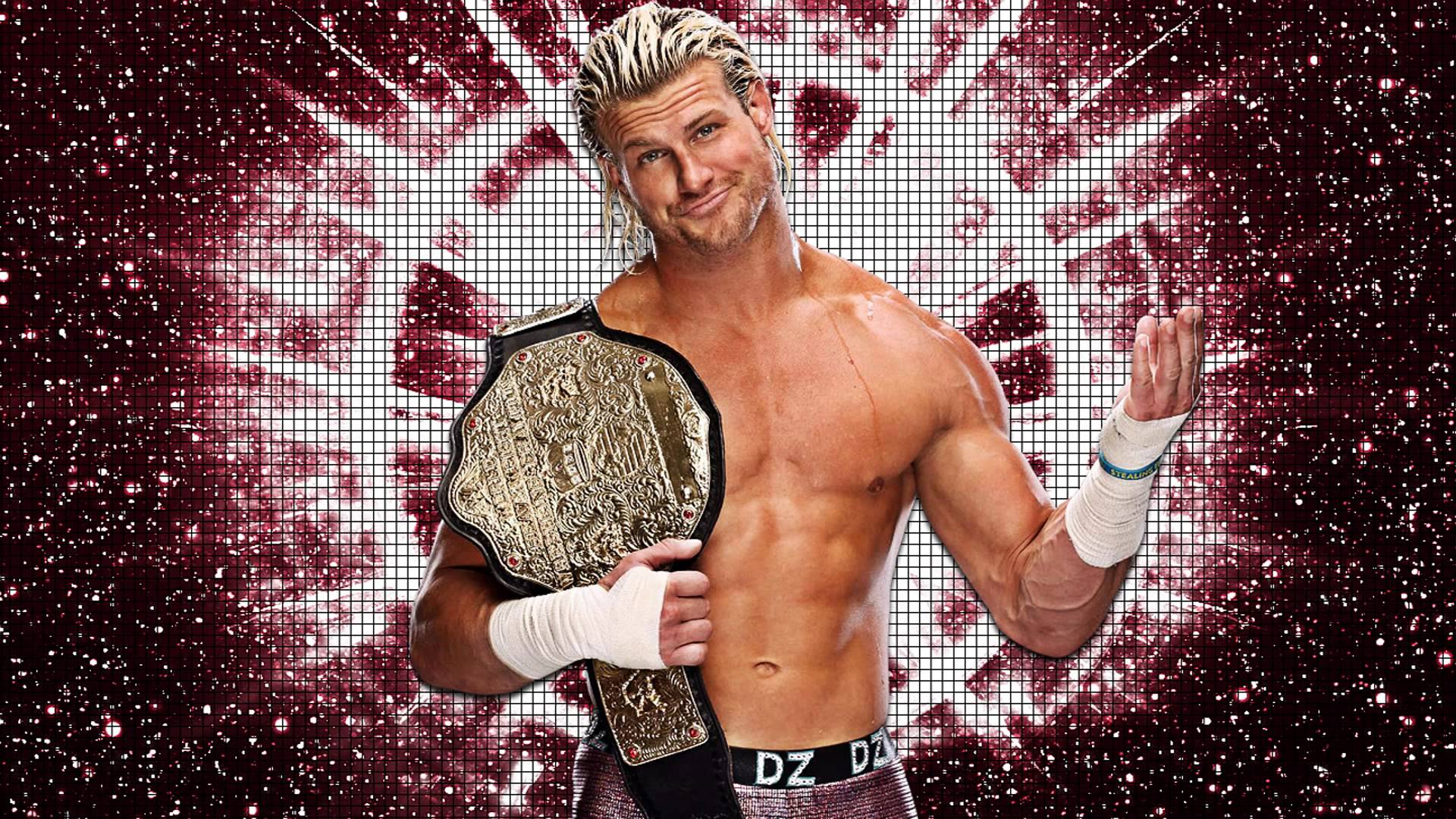 Dolph Ziggler.
•Wrestling background:  Ziggler has been WWE World Heavyweight Champion twice, the Intercontinental Champion five times, and the United States Heavyweight Champion; he's had an amazing career, and is still singled out as one of the company's most under-appreciated performers. He's the only current full-time WWE wrestler on this list.
•How surprising is it? It's not surprising that Ziggler would try comedy – he's comfortable cutting promos, he's clearly a sharp guy and he's got an abundance of charisma. The surprising thing is that he was able to start comedy while still working as an active WWE wrestler. He's managed to get into comedy and political commentary while working a job with a notoriously grueling travel schedule. It's impressive, to say the least.
•What should we expect? Self-deprecation, particularly self-deprecation aimed at your appearance, is a staple for many comics. Ziggler and his six-pack abs are constantly on national television, so that probably doesn't work for him. Then again, if he's found a way to make having muscles funny, there's likely nothing he can't do onstage.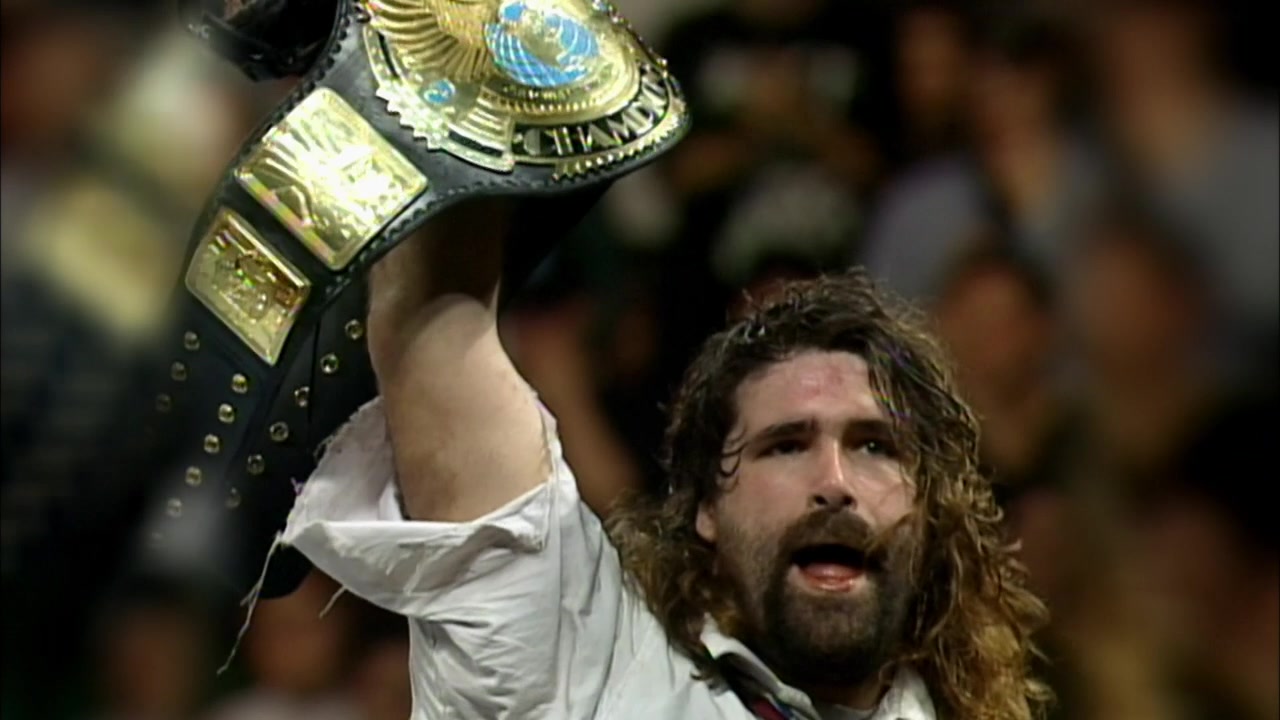 Mick Foley.
•Wrestling background:  You might remember Mick Foley from such horrifying moments as when he was thrown from a sixteen-feet high cage, or dropped on a pile of thumb tacks. Uh, or that time when he was tackled and pushed through a table that was on fire. Foley's career is defined by more than just insane violence – he was inducted into the WWE Hall of Fame, he's a three-time WWF Champion, and he's the company's first-ever Hardcore Champion. In addition to having a long, remarkable, and occasionally death-defying wrestling career, Foley has written several books, made a documentary about Christmas, and, yes, taken up stand-up comedy. He still appears on Monday Night Raw as the General Manager, and stars in the WWE Network reality show Holy Foley.
•How surprising is it? As he began to move away from his particularly brutal style of wrestling, Foley had a shockingly easy time injecting humor into his work. Even in his most extreme days, he was regarded as being an excellent talker. The tools to make it in comedy were always there, you just had to look past all the scar tissue and Japanese death matches to see them.
•What should we expect? I wanted the inside scoop on the Foley comedy experience, so I spoke with local comic Mitchell Clemons, who worked with Foley when he came to the Addison Improv to perform: "The show was great. As a wrestling fan, it's about all you could ask for… He's been in the squared circle in some role for over 30 years, and you don't get to do that without captivating audiences. The nights I worked with him were no different. [Foley told] some fantastically hilarious stories, and the audience hung onto every word."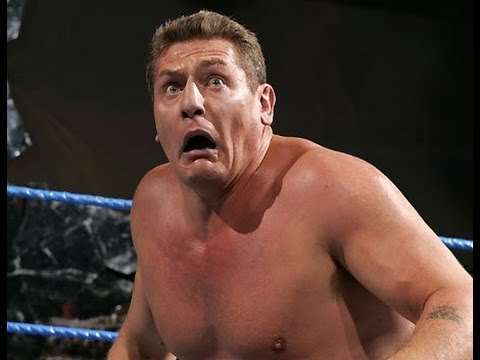 William Regal.
•Wrestling background: Regal started wrestling at the age of 15, and has spent more than 30 years in the business. He never held the top titles in WCW or WWE, but he had several runs with many of their mid-card titles, and is a longtime favorite among fans. It's hard to think of anyone who was able to mix technical wrestling with utter viciousness quite like he did. He's retired from in-ring work, but still appears on WWE television as the general manager of the NXT brand.
•How surprising is it? In addition to being a fantastic in-ring performer, Regal has a sharp wit that's helped him excel during in-ring interviews, and when providing commentary for matches. He's also had the kind of eventful life that generates entertaining stories by the truck load. He's an outspoken fan of stand-up comedy, and regularly uses social media to discuss it, and bring attention to other comics he's fond of.
•What should we expect? He's an ace at withering cut-downs (that includes self-directed digs), and he has more than 30 years of stories to tell about wrestling, traveling and addiction. Unfortunately, I've only been able to find records of him performing in the U.K., so it may be a while before we can find out what he does onstage firsthand.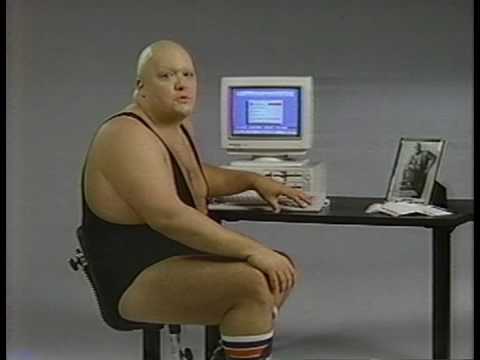 King Kong Bundy.
•Wrestling background: He was called the Human Condominium, because apparently a nickname like "King Kong" wasn't doing enough to call attention to his size. Bundy fought Hulk Hogan for the WWF Heavyweight Championship at Wrestlemania II, and fought the Undertaker at Wrestlemania XI.
•How surprising is it? OK, this one really surprised me but, to be fair, he tended to emphasize his size and brutishness while he wrestled, not his snappy one-liners. Still, he did make multiple appearances on Married…with Children. Oh, and it turns out Wikipedia backs up my "crazy" childhood theory that the show's creators named the family after Bundy. I'm not sure that made it more likely he'd do comedy, I just want credit for my crazy theory being confirmed, even if it was only confirmed by an unsourced line on a Wikipedia page.
•What should we expect? This is a tough one to answer, because there's not much information to draw from. His Twitter account still lists him as a stand-up comedian, but his posts are largely retweets of fans' tweets, and the most recent reference to his comedy is in this weird King Kong Bundy birthday message/infographic from Canadian Pharmacy King.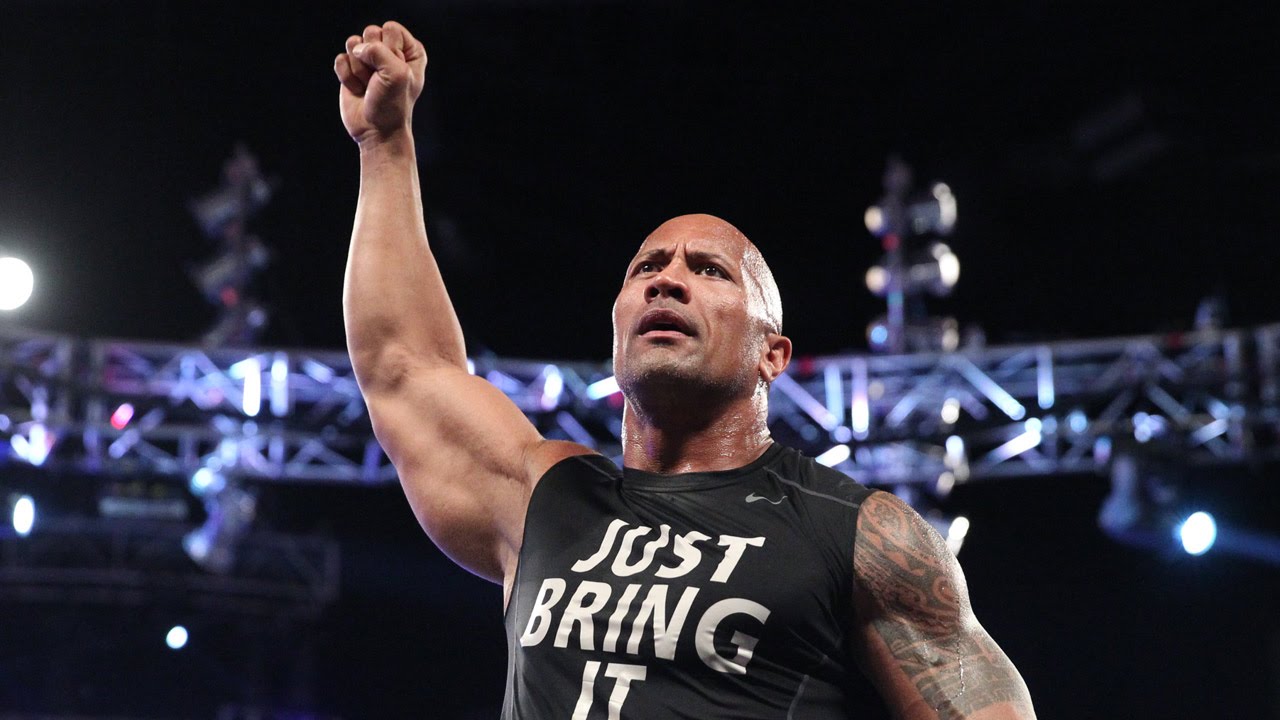 The Rock.
•Wrestling background: When The Rock started wrestling, performing as lovable third generation athlete Rocky Maivia, he was on track to be one of wrestling's biggest duds. Now he's arguably the most successful professional wrestler of all time, and an A-List movie star. Actually, "A-List movie star" doesn't even feel like an adequate title.
•How surprising is it? His ability to talk and win over crowds was one of his strongest attributes as a wrestler, and he spends a lot of his time making movies with Kevin Hart. We'll go with less than surprising.
•What should we expect? It's not clear his time on stage was much more than a one-off thing, but this is The Rock we're talking about – if he wants to do it, he'll propel himself to greatness with sheer willpower. He's excelled at everything else, why not be amazing at comedy, too? He'd likely crush during every set, then move onto some other hobby, like restoring Renaissance artworks, or pioneering a new type of brain surgery. I honestly don't know what it would take to make The Rock feel challenged at this point, and I'm beginning to doubt we'll ever find out.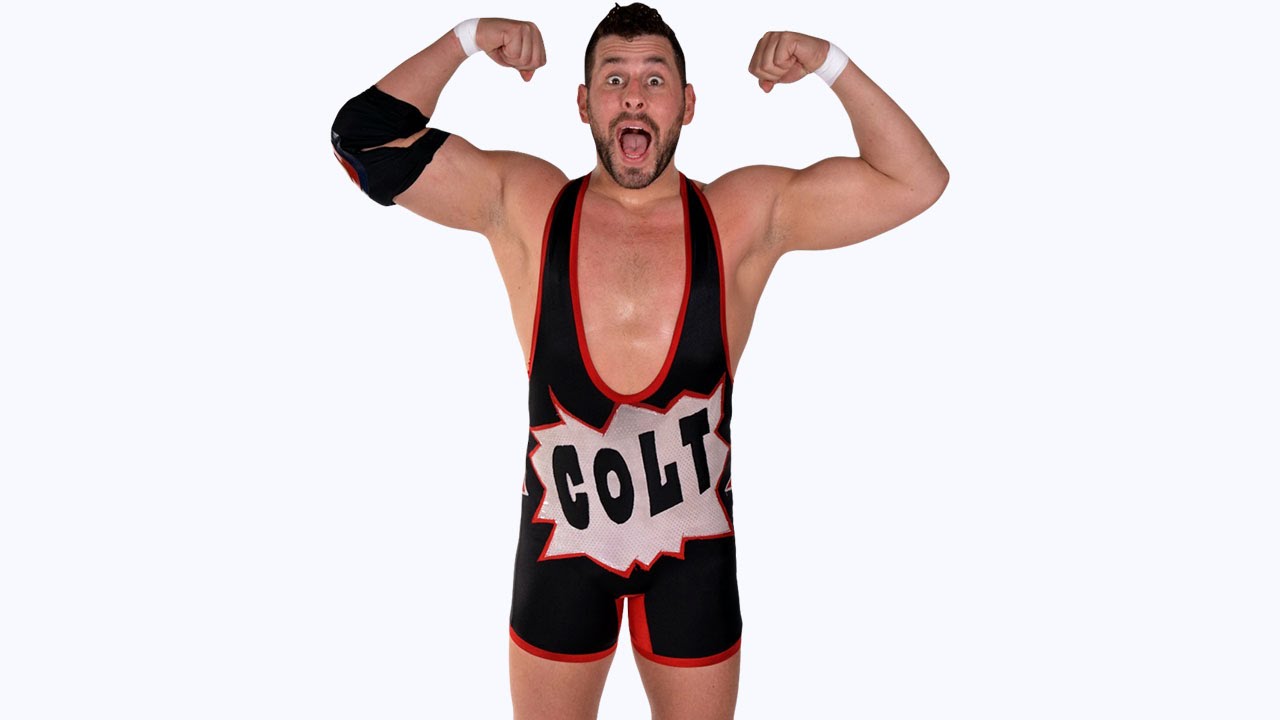 Colt Cabana.
•Wrestling background: Cabana has worked for WWE, but he made his name as an independent wrestler, with appearances in many smaller promotions throughout the globe. He's also the host of the Art of Wrestling podcast, which is favorably compared with Marc Maron's WTF podcast (which Cabana has appeared on).
•How surprising is it? Not at all, considering he established himself by keeping comedy at the forefront of his work in higher-profile independent companies like Ring of Honor. As he's found ways to grow as a comic/wrestler, his unorthodox career has been covered in a Rolling Stone article, and he's been interviewed by Splitsider.
•What should we expect? Cabana's had a comedy career a comic would envy. Actually, since I do stand-up comedy, I can say for certain that Cabana has a comedy career that one particular comic/writer envies quite a bit. He's appeared on The Chris Gethard Show, filmed a pilot for Fox, and has made several documentaries about his life on the road as an independent wrestler. He usually exhibits an element of goofiness in the ring, and he appears pretty comfortable working in the alternative comedy channels, so expect something weird and delightful.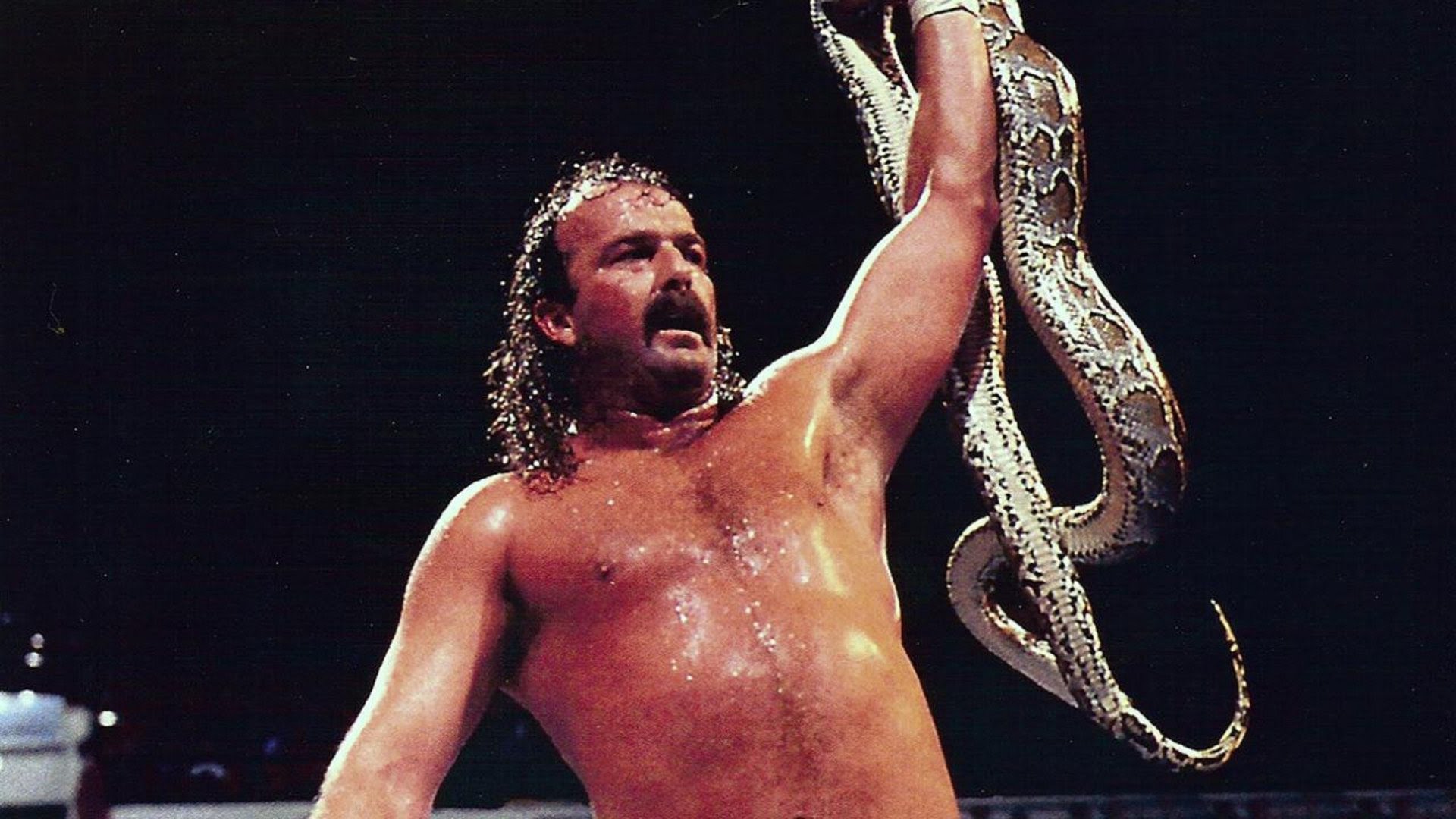 Jake "The Snake" Roberts.
•Wrestling background: One of the most influential and charismatic performers in WWE (then-WWF) history, Roberts was known for his deviousness and cunning. He also created the DDT, one of the most famous moves in wrestling. His ugly history with addiction is captured in the 1999 wrestling documentary Beyond the Mat, and it's painful stuff. His recovery was later captured in the 2015 documentary The Resurrection of Jake the Snake.
•How surprising is it? Uh, did you read the part about his harrowing addiction struggles? Up until recently, I'd say it would have been pretty fucking surprising. Thankfully, Roberts was able to make a serious recovery in 2015, and started touring with his "Unspoken Word Tour," which he discussed in an interview with Splitsider last September. Now that his health and life are more in order, we can say it's not terribly surprising – he always did know how to control a room from behind a microphone.
•What should we expect? Roberts has been willing to let others document some of his darkest moments, and his struggles to reach sobriety. I feel like it's safe to assume we'll hear some pretty candid stuff.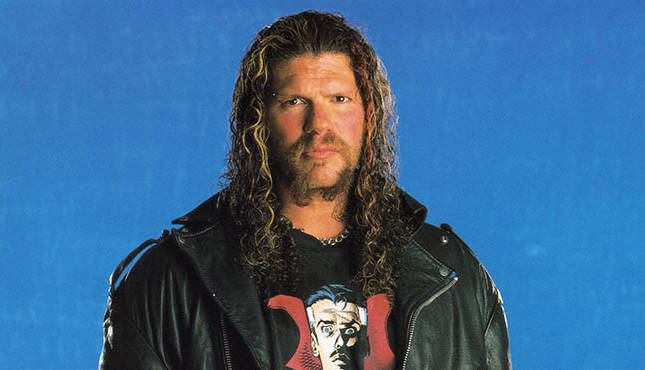 Raven.
•Wrestling background: Raven was one of the most important wrestlers in ECW history, and he had an impressive run in WCW. He had a brooding, grunge-heavy aesthetic, and used his cult of personality to win over (or repel, if he was working as a heel) audiences.
•How surprising is it? Raven is alleged to have a genius IQ, and he's written a Spider-Man comic. I can't say I'd count out his ability to do stand-up comedy.
•What should we expect? Fun fact:  Gold medalist and WWE legend (and soon to be WWE Hall of Famer) Kurt Angle almost signed a contract with ECW before he joined WWE. Unfortunately, the night he was invited to catch a live show was the same night that Raven infamously crucified his rival, The Sandman, in the ring. Yes, "crucified" in this instance means what it usually means. Angle was disgusted, and refused to work with the company. So I think you should expect Raven to be one of those comics who isn't afraid to "go there" onstage.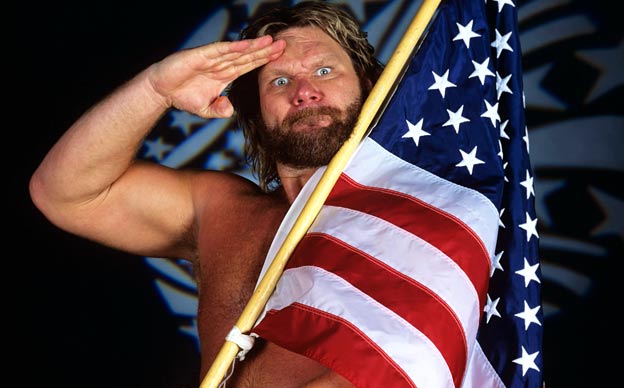 "Hacksaw" Jim Duggan.
•Wrestling background: Duggan won the first Royal Rumble. Unfortunately for him, he won it before winning meant an automatic WrestleMania main event bout. He entered WWE's Hall of Fame back in 2011, and his habit of charging to the ring carrying both an American flag and a 2×4, helped make him one of wrestling's most memorable performers.
•How surprising is it? It absolutely never occurred to me that I'd be adding Duggan to my list of wrestlers-turned-stand-up comics.
•What should we expect? He made his name attacking his opponents with a 2×4, he survived cancer and he can talk at length about events from wrestling's seedier decades – other than some stories about your dad's favorite wrestlers that will make you blush, I have no idea what you should expect.