Pony Up With Orville Peck, Make The Same Old Mistakes For Tame Impala, Be Muna's Number One Fan And Strike A Nerve With Bad Religion. Plus More!
On Wednesday, we caught the Jonas Brothers at their sold-out show at American Airlines Center. They played plenty of the old Disney jams, but with more recent, adult hits like "Sucker," it's becoming clear the trio of brothers aren't just some washed up act coasting on nostalgia.
You'd have to squint to call them a hometown act — they grew up on Kiest Boulevard, then lived just outside of Fort Worth in Westlake for a few years, but only Nick was born in Dallas. Regardless, the fans ravenously ate up their shout-outs to the Big D.
Even so, they didn't clue Nick's kind-of-not-really hometown into the fact that they would release a brand new Diplo-assisted song called "Lonely" and its subsequent video just two days later. So yeah, you could say we're hurt.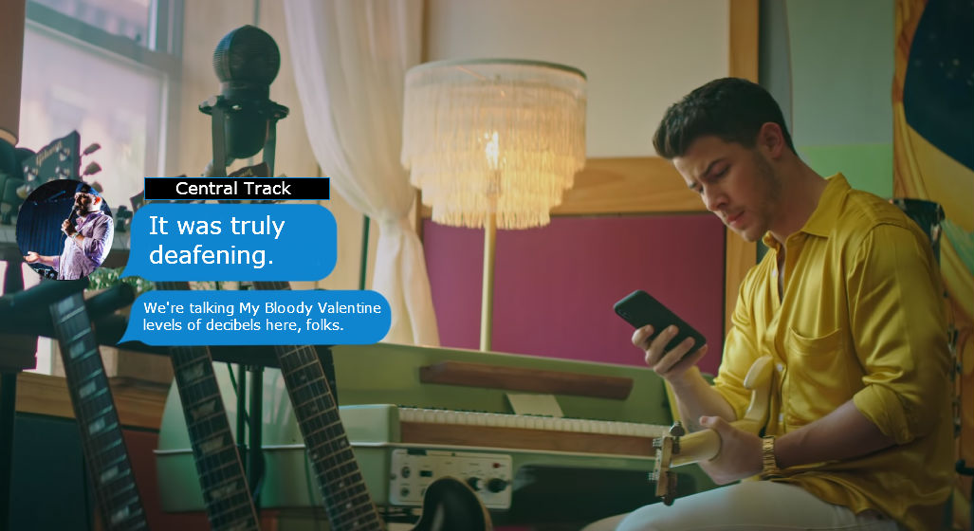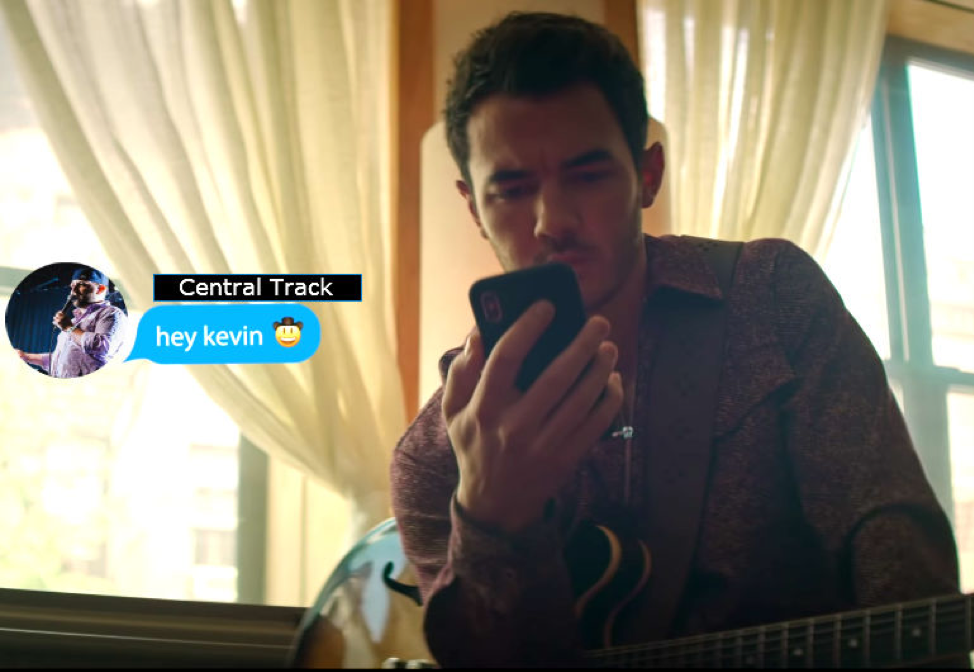 We love us some JoBros around here – we just wish the feeling was mutual.
Your week doesn't have to be as heart-breaking as ours though, at least not with this list of cool things to do in town. — Daniel Valdez
Monday
Kishi Bashi at Trees
Kaoru Ishibashi has quite the impressive pedigree — he was a violinist for Regina Spektor and of Montreal. Since 2011, he's been performing under a solo project titled Kishi Bashi, of which he just released a new album titled Omoiyari. — Garrett Gravley
Bad Religion at House of Blues
The legendary California punk outfit will play its umpteenth House of Blues gig in a September run. Dave Hause opens. — GG 
Hiss Golden Messenger at Club Dada
Pastoral folk-rock in the vein of Bon Iver (well, old Bon Iver). $1 from each ticket goes toward supporting public education in his hometown of Durham, NC. — Daniel Valdez 
Outward Bound Mixtape Sessions at RBC
Outward Bound bills are reliably eclectic, and this week's lineup is no different. Lily and Hornhorse bring perky avant-pop from NYC, Tokyo's Nephilim is playing amped-up J-Rock begging for its own anime opening and local acts Flesh Narc, MoMWoW and Pollen bring their own trippy goodness to RBC. — DV 
Drunk Spelling Bee at Halcyon
North Texans are known for having spelling bees on lock — three of the eight winners of this year's National Spelling Bee were from DFW. Try living up to that reputation with a few drinks in you. — DV
Tuesday
Orville Peck at South Side Music Hall
Just recently, Billboard ran a profile on this increasingly famous, gay, masked psychedelic country artist. (He's going to be huge.) -GG
Danny Duncan at Trees
This is one of many stops for a tour dubbed "The Virginity Rocks Tour 2." Alrighty then. — GG
Corrosion of Conformity at Canton Hall
Back in the '80s, the rise of hardcore punk gave life to a plethora of branching subcultures. Along with D.R.I. and Suicidal Tendencies, Corrosion of Conformity stands as one of the pioneers of crossover-thrash, a subgenre that blends the styles of Black Flag and Flipper with those of Slayer and Testament. The band would eventually go through numerous lineup and stylistic changes over the years, and in the process, sign to Columbia, make a fortuitous climb on the Billboard charts and collaborate with James Hetfield. — GG
Masked Intruder at Three Links
Masked Intruder released its third album, Masked Intruder III, in March via Pure Noise Records. Having been the opener on recent tours for the likes of the Interrupters and Less Than Jake, this Wisconsin-based band is headlining this time around. — GG
Billy Law & Friends at Sundown at Granada
A free monthly gig featuring Americana musician Billy Law and different local artists each show. This time around it's 19-year-old troubadour Izzy and bluesman Charlie J Memphis. — DV
MUNA at Deep Ellum Art Company
This electro-pop trio writes hooky radio-ready tunes about queer self-esteem and community, plus they've got a co-sign from Harry Styles! — DV
Nurse Blake at House of Blues 
It's not a weird band name — he's an actual nurse named Blake. He just happens to have about half a million Instagram followers, is all. — DV
Wednesday
Ride at Trees
This legendary English shoegaze outfit almost never seems to come through Texas, so this is long overdue. — GG 
Kid Quill at Deep Ellum Art Co.
Indiana rapper Kid Quill jumped on radars following tours with SoMo and Devvon Terrell. Since late 2018, he has been working on an upcoming album, which he states, "is the closest my soul has ever felt to a piece of music." — GG
Tobi Lou at House of Blues
The Chicago rapper's most popular videos are homages to millennial-classic cartoons like Adventure Time and Avatar: The Last Airbender. Solid taste in toons and tunes! Femdot opens. — DV
Vein at Club Dada
This band's influences range from Pg. 99 to Korn. Higher Power, Soft Kill and the Dallas-affiliated Narrow Head open. — GG
Tame Impala at The Pavilion at Toyota Music Factory 
Where's the album, Kevin? It seemed like a new record was imminent earlier this year when the band dropped two new singles and played SNL, but it's spent the rest of 2019 strictly touring. Still, it's are one of the best large-scale live bands going right now, so we can't complain too much. — DV
Ride Album Signing at Good Records
If you're gonna see Ride at Trees, you might as well get the new record signed too. Starts at 6:30 p.m. — DV
The Toasters at Three Links
Ska gets a bad rap these days, but these guys are 2nd-wave OG's. Real '90s kids might recognize the band's work, as it wrote the theme song for the underrated Nicktoon KaBlam. — DV
Thursday
Stone Temple Pilots and Rival Sons at The Pavilion at Toyota Music Factory
"Here I come, I come, I come, I come [to Toyota Music Factory in Irving, with Rival Sons co-headlining.]" – Jeff Gutt, probably. — GG
Immolation at Trees
New York death metal legends Immolation have released some of the genre's most wretched, unholy cacophonous sounds imaginable. Fun fact: The band's name was initially Rigor Mortis, but the Dallas band of the same name beat them to that punch by about three years. — GG
Napalm Death + Municipal Waste at Gas Monkey Live!
Municipal Waste and Napalm Death co-headline a ridiculously stacked tour package that boasts bands like Sick of It All, Recovcation, Voivod, Psycroptic, Take Offense, Skeletal Remains and Conjurer as openers. — GG 
Grandson at Canton Hall
If Macklemore's pseudo-wokeness being dubbed over the production of Twenty One Pilots sounds appealing to you, check this out. — GG
Gouge Away + Jerome's Deam at Ruins
Pioneering screamo outfit Jerome's Dream has recently reformed and is coming through DFW for what is presumably the first time ever, and will co-headline this run with Floridian punk outfit Gouge Away (whose name likely comes from that Pixies song). Philadelphia hardcore act Soul Glo and Denton's NOSK open. — GG
Sam Fender at Club Dada
Elton John once Facetimed this English singer-songwriter during a Beats 1 interview. How's that for street cred? — GG 
RL Grime at South Side Ballroom
This trap-n-bass producer's alias is inspired by Goosebumps writer R.L. Stine. Say cheese and dance — DV
Combo Chimbita at RBC
These New Yorkers describe their work as "tropical futurism," which barely scratches the surface. Is it cumbia? Metal? Psychedelia? Combo Chimbita fuses Latinx sounds the way George Clinton and Sun Ra adapted Black music into something entirely new. — DV
Dallas DocuFest at Angelika Dallas
Dallas VideoFest's celebration of independent documentaries kicks off Thursday and lasts until Sunday. Thursday's offerings include "Now or Never: A Tony Romo Story," the classic Ziggy Stardust concert film and a preview screening of "Flannery," a biography of author Flannery O'Connor featuring Alice Walker, Conan O'Brien and Bruce Springsteen. — DV 
Autumn Wine Walk at Bishop Arts District
$20 gets you a wine glass and ten samples from the various merchants as you stroll around the area. Bougie? Absolutely. Could be fun though. — DV 
Dead End Kids Tour at Three Links
Dead End Kids isn't really a band so much as it is a concept. Ryan Ross (formerly of Panic! at the Disco) and a group of fellow musician friends dress all fancy and attempt to make an interactive gig that changes setlist and form every single night. Does that sound kinda vague? It is! But that's the point. — DV 
Cover photo by Carlos Santolalla.