An Ohio-Based Board Game Company Is Making City-Specific Versions Of Monopoly That Include Dallas & Fort Worth Among Other Surprising North Texas Suburbs.
As COVID-19 cases continue to rise and Dallas concerts, sporting events and even the State Fair of Texas are cancelled, hopes for seeing the city return to normalcy any time soon seem a pipe dream right now.
Anyone bored at home practicing social distancing and missing their favorite spots in Dallas is likely looking for ways to pass the time as binging something on Netflix runs dry.
Perhaps unsurprisingly, old-school forms of entertainment, like playing cards and board games are seeing a resurgence.
Late for the Sky, an Ohio-based board game company, is no exception — it's not just from the sake of COVID-19, though. The company creates custom games based on the classic board game Monopoly that are inspired by states, cities, universities, animals and food. Among the special selections are several DFW-related offerings.
Each Dallas-area board game highlights a specific city's attractions with board spaces that represent landmarks, local restaurants, culture and traditions. Players will also use tokens such as a hand, heart, shoe, smile, pretzel and dog. 
"We research several cities and communities around Texas to make a very localized game about a specific area," Late for the Sky's co-owner Bill Schulte told The Colony Courier-Leader. "We always make sure that the locals love their town before we take on a project. We try to make the content as authentic as possible."
Late For The Sky says board games are available online or at Walmart stores located in each localized game's city. For example, Plano-opoly is only available at the Walmart in Plano, and so on.
There are 106 board games based on Texas cities. Below is a round up of some of the  North Texas cities you can roll the dice on.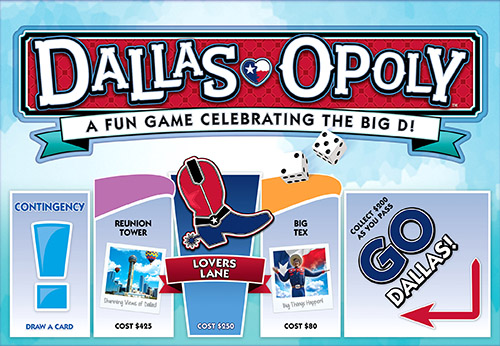 The idea of Dallas-opoly is to buy your favorite Dallas property and then increase your rent, so it's really not far off from reality. Some of the city's attractions include Big Tex, Deep Ellum, American Airlines Center and Reunion Tower. Would a game based on Dallas be complete without including traffic jams?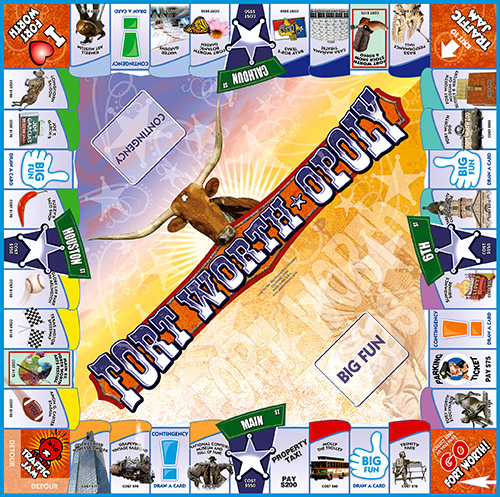 Let's all celebrate that for once, we don't have to hear "what about Fort Worth," from the Cowtown fans.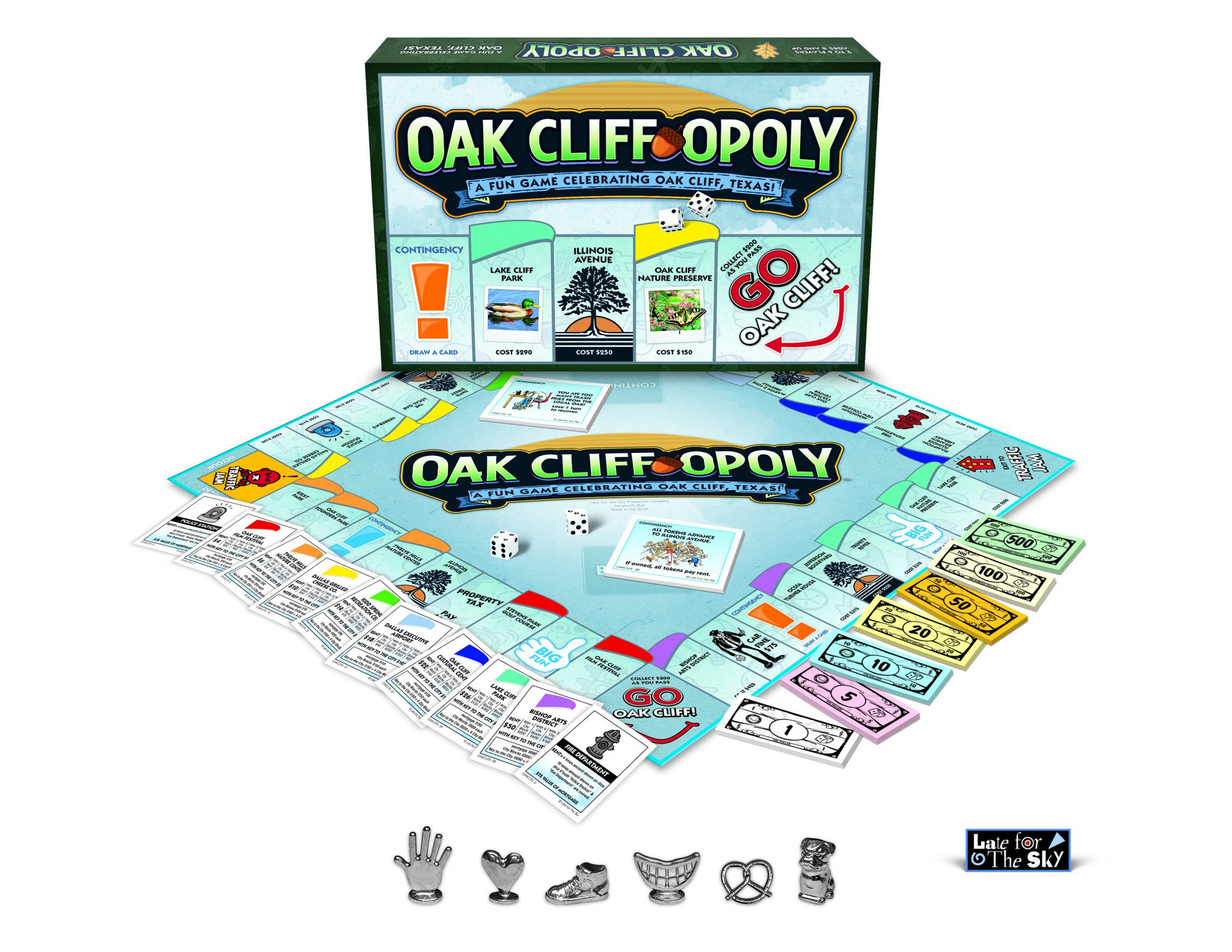 When Oak Cliff-opoly hit the shelves at Walmart off Ledbetter, it sold out that same day. In fact, this one was so popular the Manufacturer had to announce a continual restock.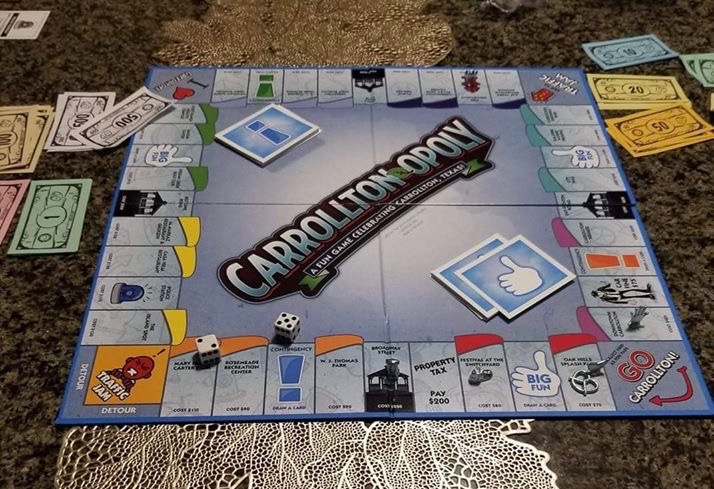 You can find references to the Historic Downtown Carrollton, but where's Perry Raod?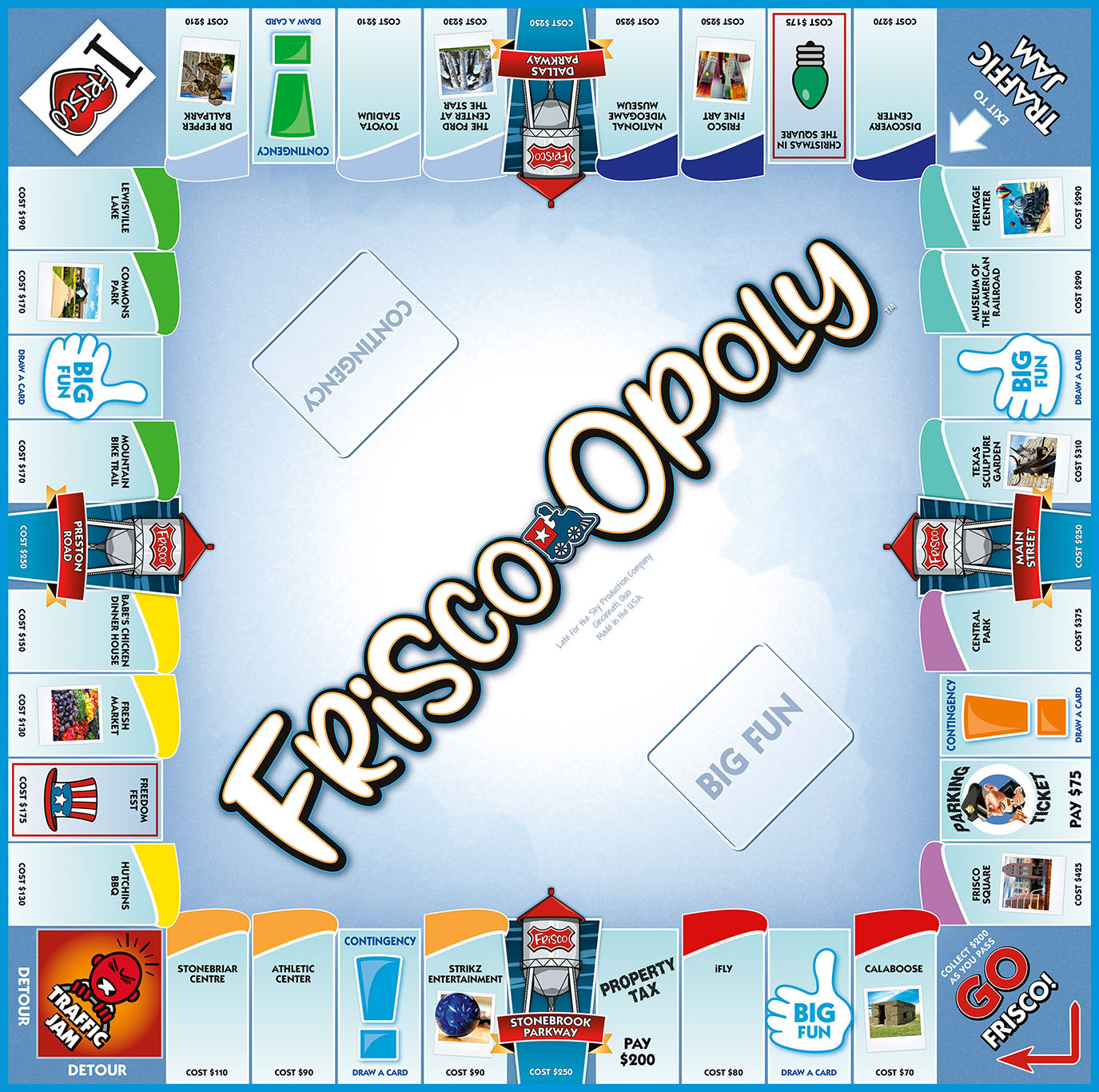 Frisco, home of the Toyota Stadium, is also home of the National Video Game Museum, Museum of American Railroads and the Ford Center at The Star. The Rough Riders are cool too, we guess.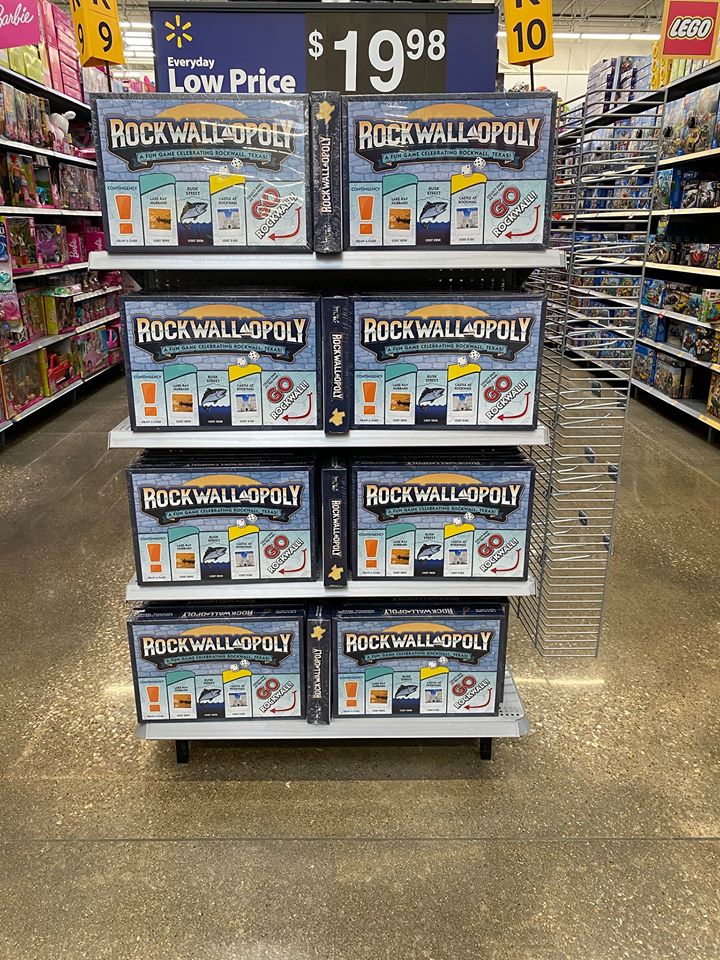 This one is available at the Walmart in Rockwall and features "favorites" such as Lake Ray Hubbard, Rusk Street and The Castle At Rockwall.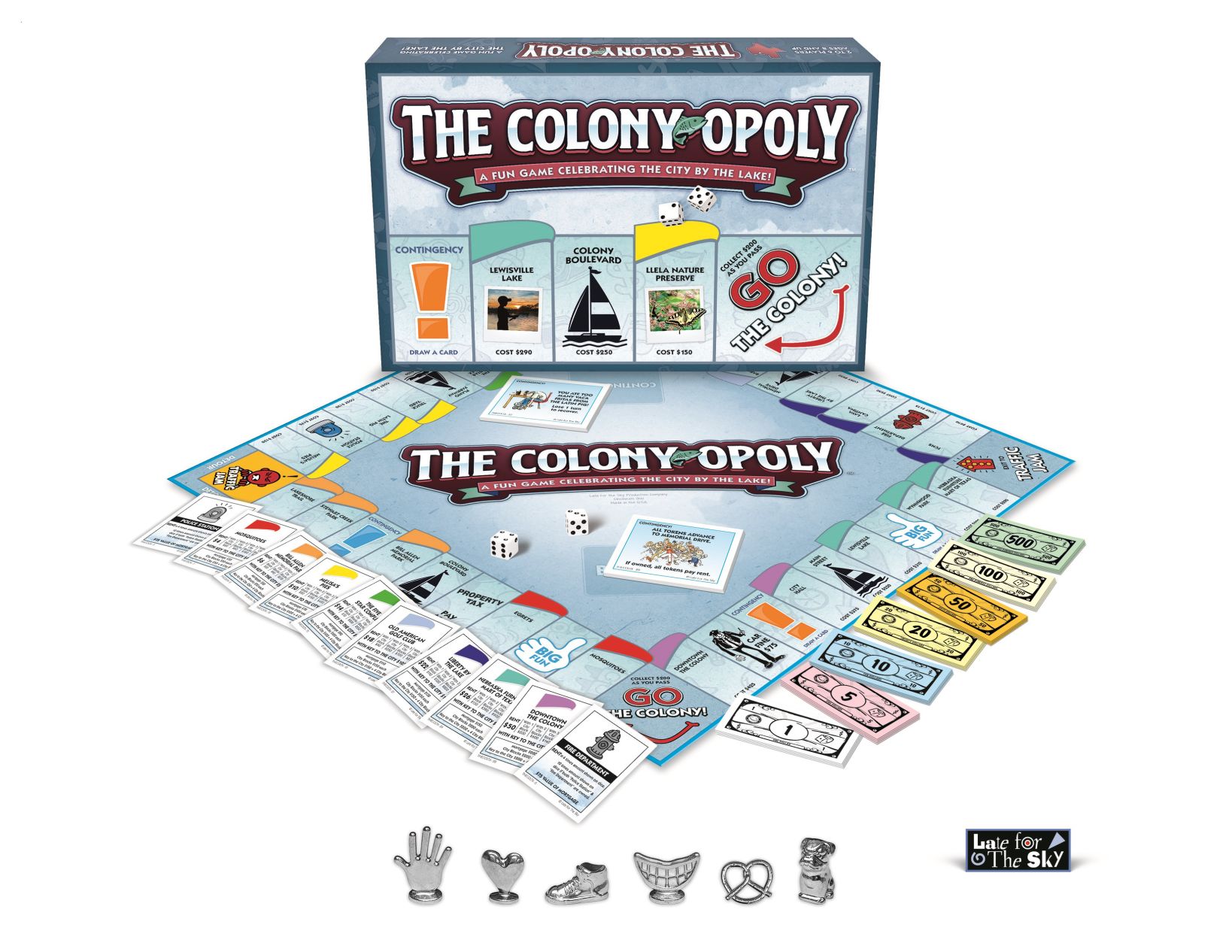 The Colony-opoly is one of three The Colony-inspired Monopoly games. In 1984, The Colony Chamber of Commerce created "The Millionaire Game" and then later The Colony High School Band booster club made The Colonyopoly. Who would have guessed there was such a demand. 
Cover image courtesy Late for the Sky.