The Dallas Rapper Was Struck Three Times As More Than A Dozen Bullets Were Fired At His Car On The Sam Rayburn Tollway In Lewisville Early Sunday Morning.
After getting shot in his car early Sunday morning, Dallas rapper Yella Beezy — whose 2017-released "That's On Me" single has officially become one of the biggest songs of the year (and one of the biggest rap hits ever out of Dallas) after it reached No. 1 on the urban format radio charts last month — was released from the hospital on Monday, reports the Dallas Morning News.
The recently Rolling Stone-approved rapper, who previously boasted a cosign from The New Yorker and was brought up on stage for a cameo during DJ Khaled's opening set when Jay-Z and Beyonce's On The Run II tour stopped at Arlington's AT&T Stadium in September, was hospitalized after he was shot three times while in a car that was driving along the Sam Rayburn Tollway in the Dallas suburb of Lewisville in the early morning hours of Sunday, October 14.
According to police reports, a car pulled up alongside the rapper's and fired more than a dozen bullets at his vehicle, with three of the fired bullets striking the rapper. The 26-year-old was rushed to the hospital after police found him wounded along the State Highway 121 Bypass.
All weekend long, Yella Beezy's social channels have remained dark, and no formal statement has yet been released by the artist about his condition. Still, as word of the incident spread, so too did news about the rapper's condition.
Early on Sunday afternoon, sources within Yella Beezy's camp confirmed to Central Track that the rapper was expected to survive the shooting. As the day wore on, close collaborators of the artist, including his Dallas rap contemporaries Lil Ronnie MF and Trapboy Freddy, posted additional updates to their own social media channels, further indicating that Yella Beezy was expected to pull through, and asking their followers for positive thoughts and prayers. By nightfall, others were sharing images of the rapper awake in his hospital bed, interacting with friends and family.
#YellaBeezy is in stable condition 🙏 pic.twitter.com/HzxbkiIZdC

— Cartier (@Yeah_Beezy) October 15, 2018
The Dallas Morning News' report that Yella Beezy has now been released from the hospital is just the latest positive development in this scary story, and it's welcome news indeed for a scene that has seen a number of its stars gaining national attention and signing major label deals in recent months.
As part of a deluge of signing announcements that came in August, it was also revealed that Yella Beezy himself had signed a deal with the legendary record label executive L.A. Reid's upstart HitCo Records. Yella Beezy's first project for HitCo, Ain't No Goin Back, is currently slated for a November 9 release. The artwork for that project was only released earlier this month: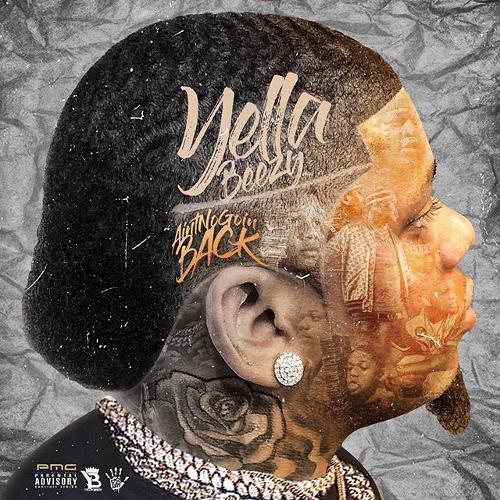 Here's wishing the rising star a speedy recovery.