AT&T And Spectrum Users Are Both Having Serious Internet Issues Today, With Outages Spreading All Across North Texas Following This Morning's Rainstorms.
We promise: You're not the only one in the Dallas area that's having trouble connecting to the internet today.
All day long, customers of the internet providers AT&T and Spectrum in North Texas have both been experiencing major internet issues. As the below maps from the internet outage tracker downdetector.com show, today's internet connectivity issues might not be contained only to the Dallas area, but they're certainly heightened here: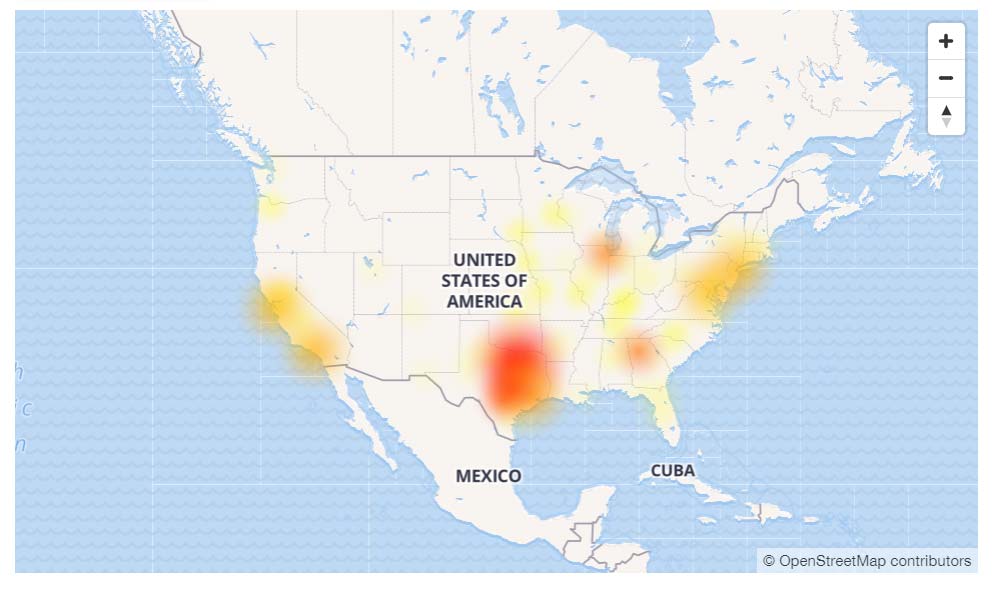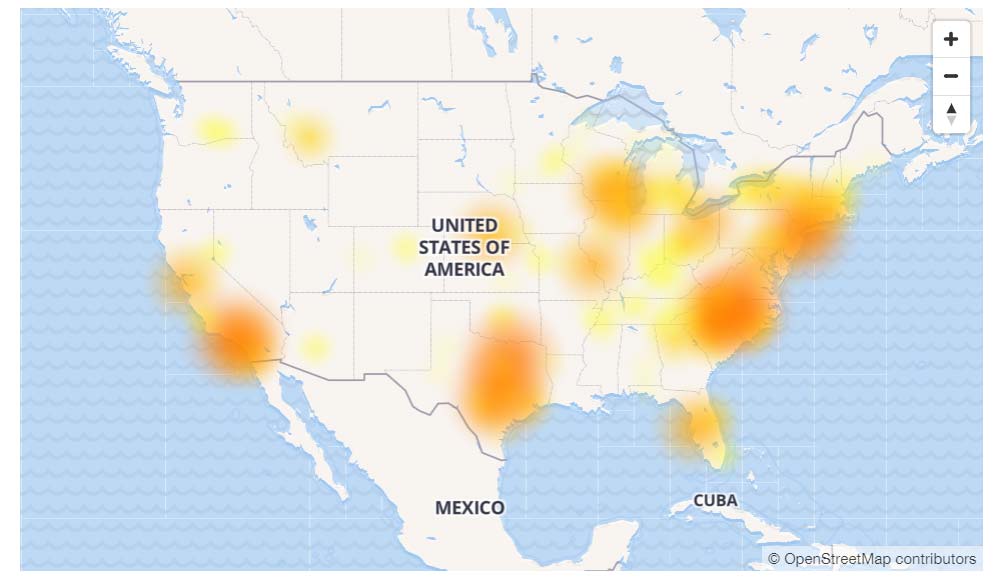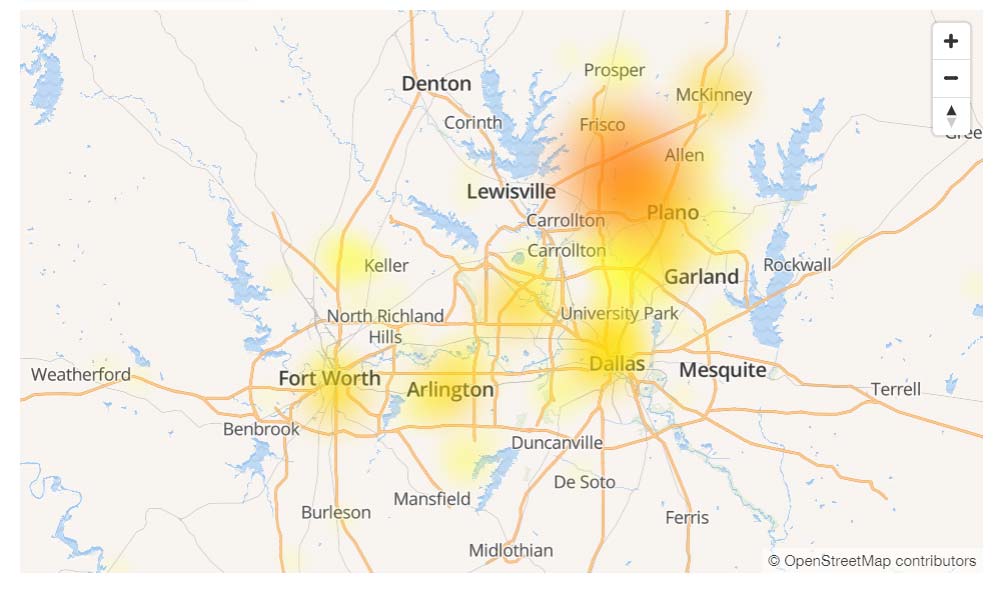 Though both providers are clearly having issues, the maps show that AT&T's outages are more severe.
Per an NBCDFW report that quotes a spokesman with the company, AT&T's issues are believed to be related to a fire that sparked at one of its facilities in Richardson today, possibly due to a lightning strike that occurred during this morning's storms. (Update: No one was hurt in the fire.)
While the spokesman told NBC that AT&T is looking into the issue, no timeline has been announced on how long the repairs might take.
Spectrum, meanwhile, has not yet commented on any outages its customers are experiencing.
The good news here, we suppose, is that you can quit trying to restart your router. Today's issues, it would appear, have nothing to do with your home or office hardware.