Famed '80s Comp The Sound of Deep Ellum Gets A Vinyl Reissue, Vista Ridge Mall Is Turning Into A Music Venue, The Outfit, TX Releases A GTA-Inspired Video and More.
The gentrification of Deep Ellum is a topic oft-discussed and debated by the staffs of publications like ours, not to mention the neighborhood's most frequent visitors.
At the crux of these arguments? The "it ain't like it once was" sentiment, which is inarguable, but also not exclusive to the topic. But, of course, that doesn't curtail the nostalgic reminiscing for the Ellum of yore – specifically to one such period of cyclical pre-yuppification in the late '80s and early '90s. Admittedly, the music scene was pretty hype during that span, drawing national attention and earning bands like The New Bohemians and Reverend Horton Heat major record deals.
One such capsule of that period was the 1987 compilation The Sound of Deep Ellum, which was released on Island Records. Next month, that album will be reissued on vinyl by local label Field Day Records. The limited run of 500 yellow and green LPs (like the iconic Deep Ellum sign!) will earn its release December 8.
That same day, a couple bands included on the record — The Buck Pets and Shallow Reign — will reunite to play a release show at Three Links. Local music historian Jeff Liles — whose group Decadent Dub Team also appeared on the comp – will open as his Cottonmouth, Texas alter ego.
Keeping the nostalgia train rolling, Field Day will also be releasing a vinyl reissue of Red Animal War's Black Phantom Crusades in honor of its 15th anniversary. There's no word yet on the hard release date for that.
Another reissue on the horizon is coming from Cody Jinks, who is cashing in on his massive popularity at the moment by giving the remix/remaster treatment to his breakout, no-budget 2010 LP, Less Wise. The updated version will also include alternate takes for a couple of the tracks, as well as a copy of Hank Williams Jr.'s "Whiskey Bent and Hell Bound." Look for that one on November 17.
Speaking of Jinks continually crushing things, he not only sold out back-to-back nights at The Ryman last month, but it was also announced earlier today that he's up for a 2018 Ameripolitan Award in the category of "Outlaw Male." The brainchild of Austin singer-songwriter Dale Watson, the awards are meant to "[shine] a light on artists with a strong roots influence that otherwise get overlooked by the rest of the industry." Other locals getting a little shine in the fifth annual ceremony include Charley Crockett in the "Honky Tonk Male" category and Summer Dean for "Outlaw Female."
Moving on, Lewisville's Vista Ridge Mall will soon become Music City Mall at Vista Ridge after being sold this past Tuesday to a West Texas oilman who paid for it in cash. Per The Lewisville Texan, the new name is a nod to the fact that, in addition to the improvements to the mall, the facility will also begin to host live music seven days a week, after 6 p.m. on weeknights and during the day on Saturdays and Sundays. Hey, if it's good enough for Tiffany…
Someone else who could use some help from a deep-pocketed oilman is Fort Worth engineer/producer Peter Wierenga, whose home was recently burglarized. Among the items stolen were most of Wierenga's recording gear. In lieu of a West Texas investor bailing him out, his friends have set up a fundraiser to help him buy some new stuff.
A couple of other acts in the studio of late? Pinkish Black, which is recording its second effort for Relapse Records. And their fellow Fort Worthian Leon Bridges recently returned to the studio to record vocals for a Bun B track. Are these the lyrics?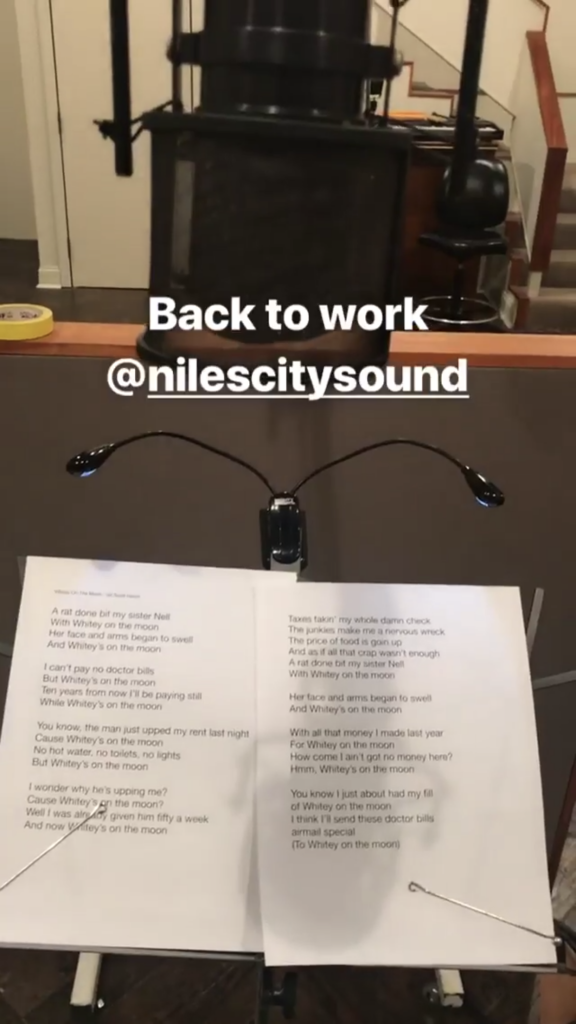 In music video news, The Outfit, TX's new "Told That Bih" clip is inspired by Grand Theft Auto. It's the first video from their upcoming Fuel City project.
The new Tera Melos video is also inspired by a video game, albeit a much older, fictional one – the nonexistent NES classic, Mr Slug 2. But it does feature the real, speed-run world record holder darbian.
And the Toadies released a video of their Screamin' Jay Hawkins cover, "I Put a Spell on You," which was included on September's The Lower Side of Uptown LP.
In other Toadies news, bassist Donnie Blair released a new book this week called Even if it Kills Me: Martial Arts, Rock and Roll, and Mortality. Per the publisher, YMAA, "This is the true story of a rock and roll musician who takes up taekwondo at forty years old. Doni Blair, bassist for the Toadies, knows he's past his physical prime, but he's determined to push himself and pursue his dream of becoming a martial artist—even if it kills him." You can order a copy here.
Oh, and if you were ever curious about what it might sound like if St. Vincent were to cover the Toadies' "Possum Kingdom" with an acoustic guitar, you can do so below!
Speaking of St. Vincent, she finally announced a Dallas date as part of her upcoming tours: She'll be hitting The Bomb Factory on February 24, 2018. Tickets go on sale much sooner than that, though. Get yours starting at 10 a.m. this Friday, right here.
And lastly this week, the never satisfied North Texas festival scene added yet another notch to its overstuffed belt in the form of the upstart Trouble N' Texas Festival, which will take place January 27 and 28 of next year at RBC. The full lineup of heavy-leaning acts can be found here.
Got a tip for White Noise? Email us!