Scoremore's JMBLYA Festival Added A Houston Stop To Its Usual Dallas And Austin Offerings This Year. So: Which Texas City Got The Best Version Of The 2018 Fest?
For six years now, we've been watching JMBLYA grow.
In 2013, it launched as a three-city (Houston, Dallas and Austin) event called Jamablaya — all spelled out! — that, here in Dallas, took place inside of the Southside Ballroom (then known as the Palladium Ballroom) and featured a lineup consisting of EDM artists performing alongside some up-and-coming rappers. Then, in the years that followed, it just got bigger and bigger and bigger and bigger. But it also narrowed its focus some: After that very first year, Scoremore switched to a two-city format by hosting events in just Dallas and Austin, removing Houston from the mix as its grew into, almost indisputably, the biggest annual hip-hop event in Texas.
In its sixth year, though, Scoremore finally brought Houston back into the mix. And, much as was the case last year, that got our minds racing: If JMBLYA offers up the same lineup, same additional elements (rides, mostly) and same promotion in each city, does it really matter which one you attend? Can one spot really be better than the others? Does the venue really matter that much?
The answer to each of those questions, in a word: Yes.
We can say that with confidence, too. After checking out Friday's weekend kickoff event here in Dallas at Fair Park — the same spot where JMBLYA has been locally held for three years now — we followed J. Cole, Migos, Young Thug, T.I. and the rest of the bill as they moved on to Austin's The Circuit of The Americas on Saturday and Houston's Sam Houston Race Park on Sunday. And, the weekend now fully in our rear view, there really was a clear top choice to be had out of the three stops.
So: Which city topped the others? Let's get into all that below as we dole out and rankings and take a look back at each stop of the touring festival.
Dallas.
Performances: 2 out of 5.
Grounds/Venue: 3 out of 5.
Production: 2 out of 5.
Special Guests: 1 out of 5.
Crowd: 3 out of 5.
DALLAS POINT TOTAL: 11 out of 25.
We obviously hate to admit this, but Dallas was the clear worst date out of the three offered up by JMBLYA this year. Yes, the rain and gloomy weather was absolutely to blame for this, we have no doubt. It was still a good time, for sure, but the rain definitely put a damper on things — a fact that only became clearer as the weekend wore on. Not helping matters was the lackluster start of the day, which came in the form of a surprise, unannounced set from Dallas' own Tay Money, who has proven herself to be a presence online but could stand to improve her on-stage efforts beyond just kinda milling around as she raps. The fest's earliest arrivers didn't seem sure what to make of her — but, in Tay Money's defense, getting Dallas' waterlogged crowds hyped up was a struggle even for all of the early afternoon acts, with a number of those performers straight-up calling out the crowd for not having enough energy. Further bogging down the proceedings was an unfortunate side effect of Dallas being the first stop on the fest's tour of Texas: A number of artists started their sets late in Dallas, apparently due to travel concerns on their way to Texas. This meant shortened sets from Trippie Redd, Playboi Carti and Migos, who were all egregiously late, and also from headliner J. Cole, whose time on stage got eaten up by his opening acts' tardiness. Dallas also suffered some from being the first event of the 2018 to introduce new production elements — namely the fact that this year's deal consisted of not one, but two stages, with a VIP area placed right in the middle of both. On paper, this strategy seemed like a smart way to control the crowds. But the mood in Dallas was just a little off all day long, and the crowds seemed to get annoyed by having to decide between moving from one stage to the other to catch all the acts, or camping out by one stage in order to get as close to it as possible. Things got so savage at times — and even bloody — that artists had to plead with fans to back off one another, even going so far as to threaten to cut their performances short if the crowds wouldn't behave. This didn't appear to be an issue in the other cities. Fortunately, J. Cole and Young Thug gave killer performances that definitely more than made up for some of the larger concerns.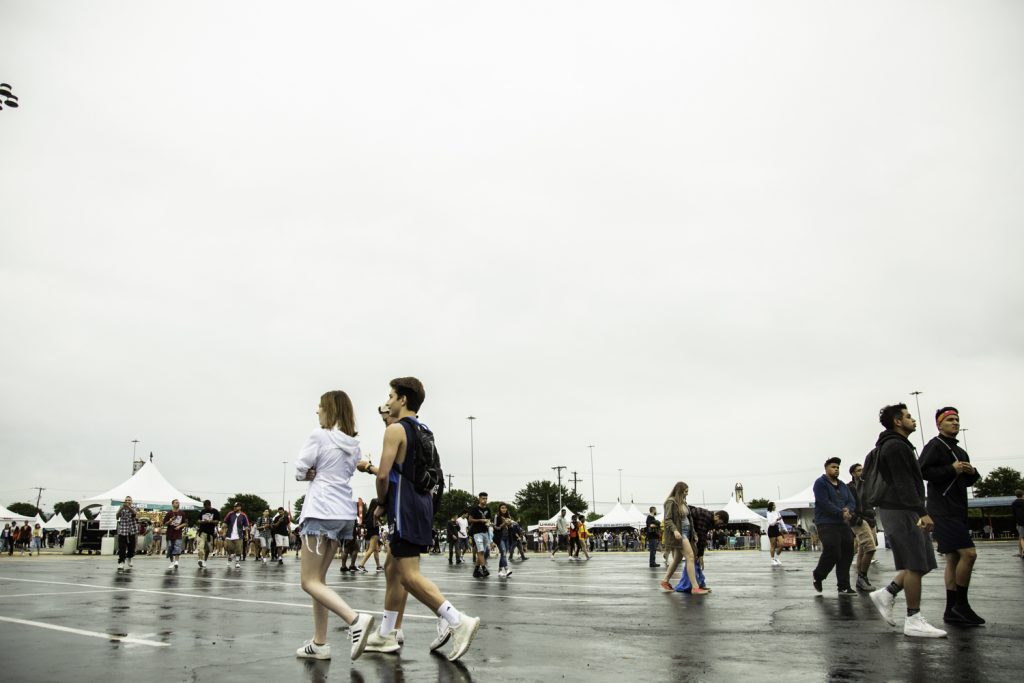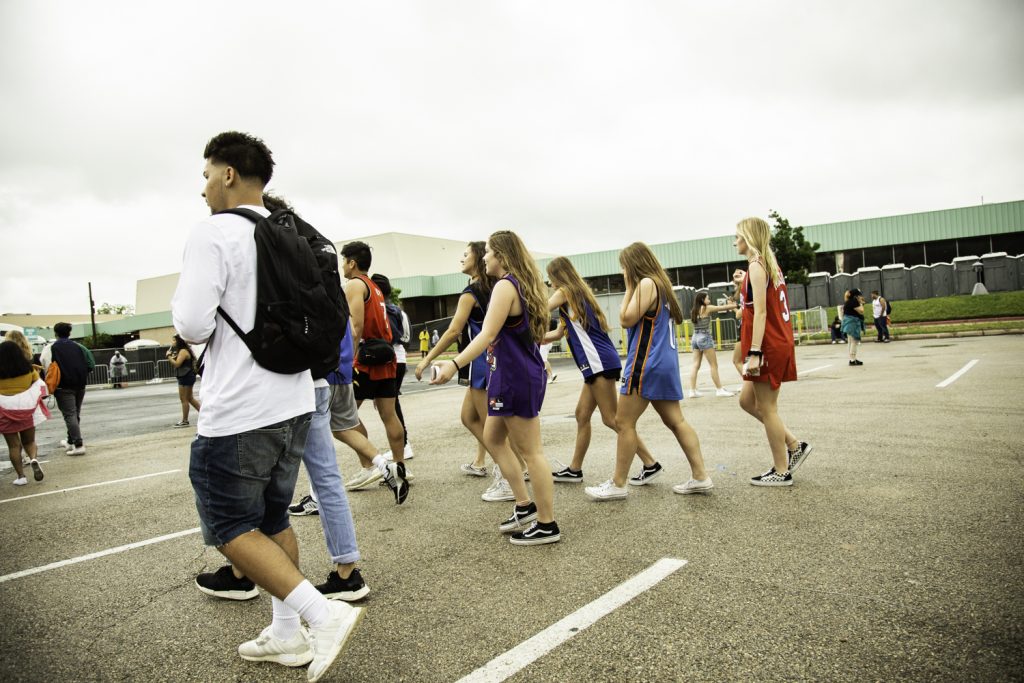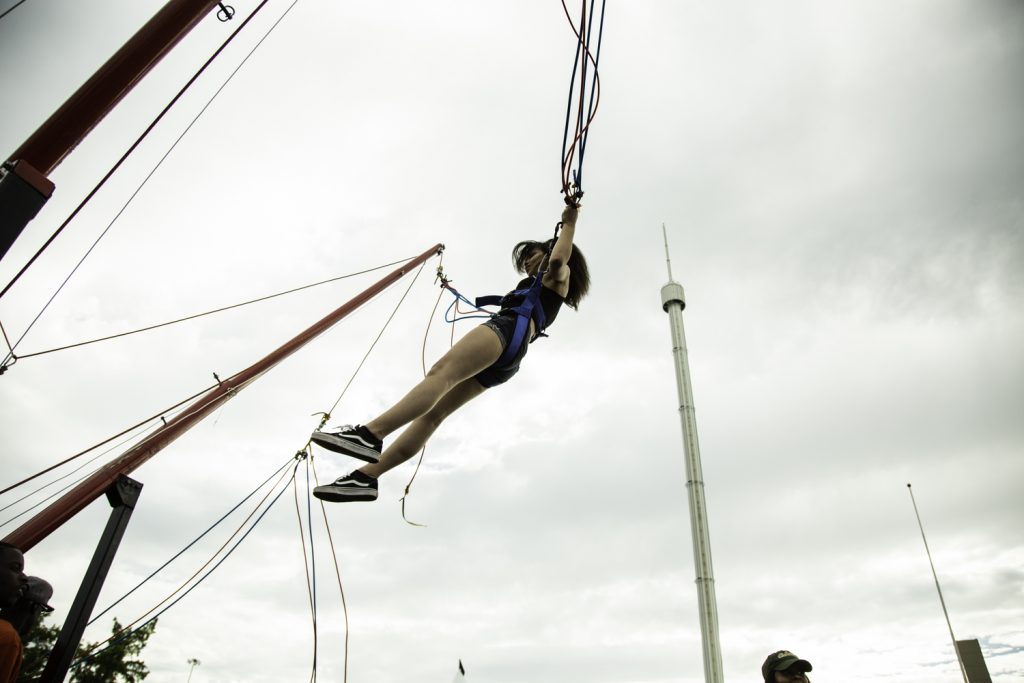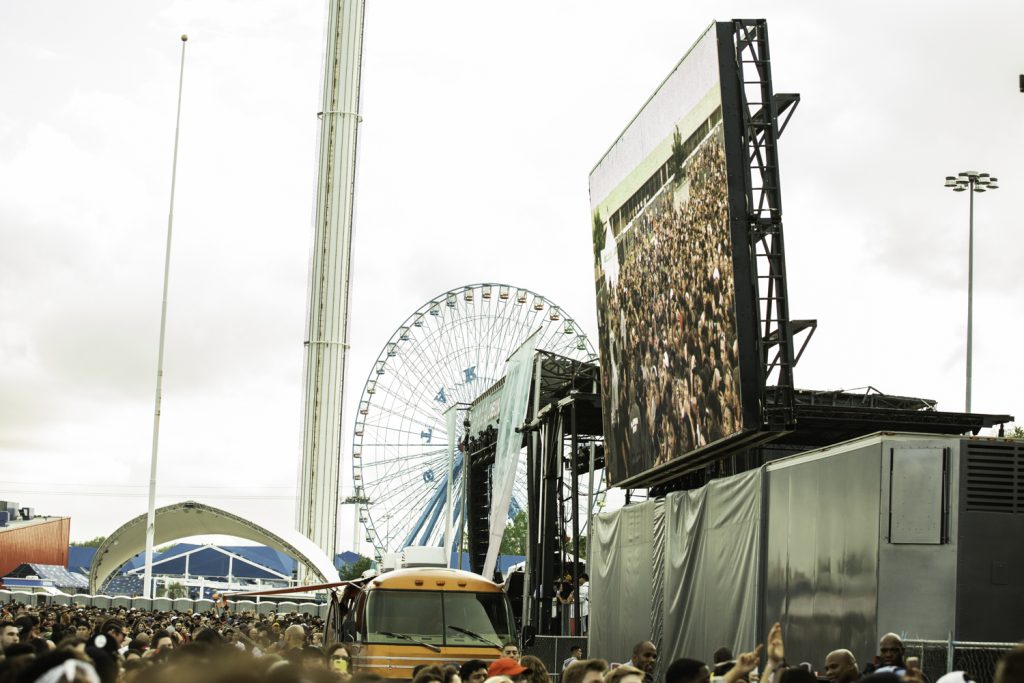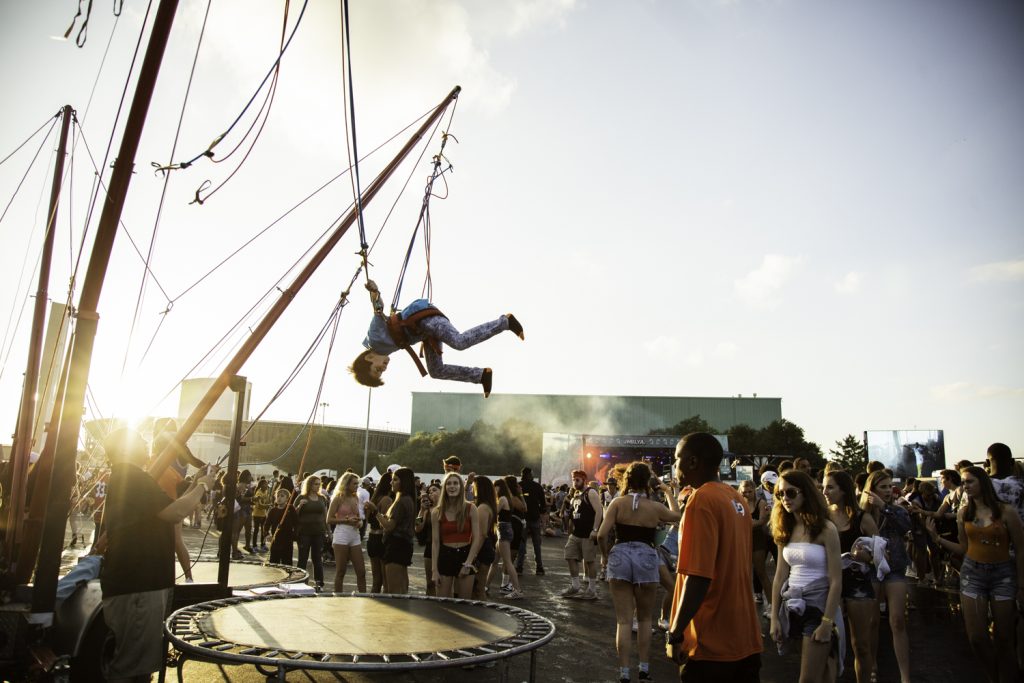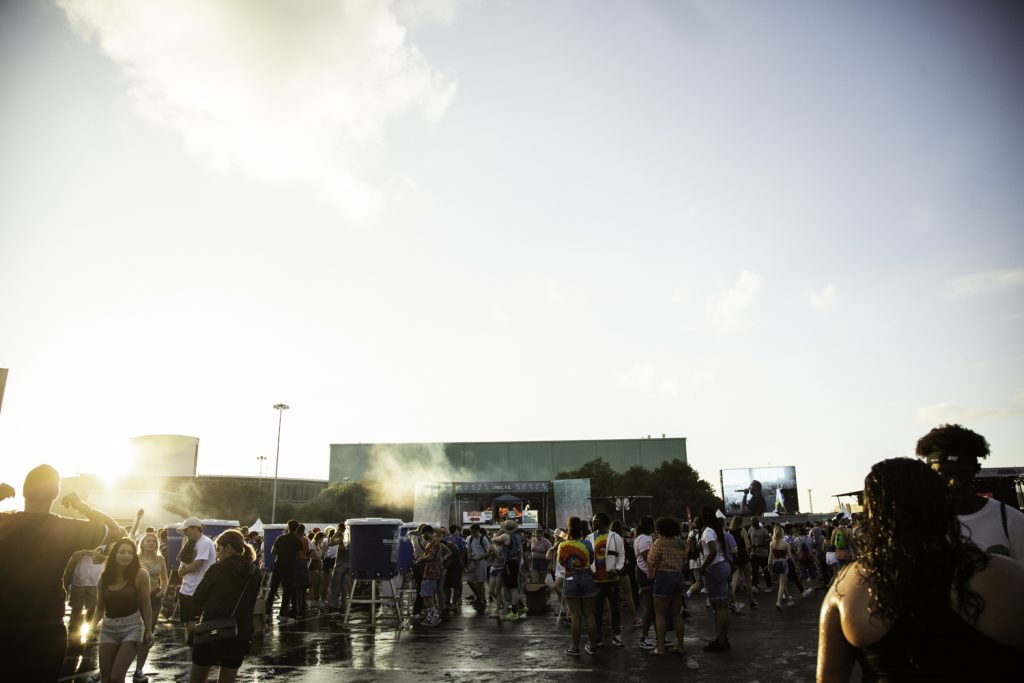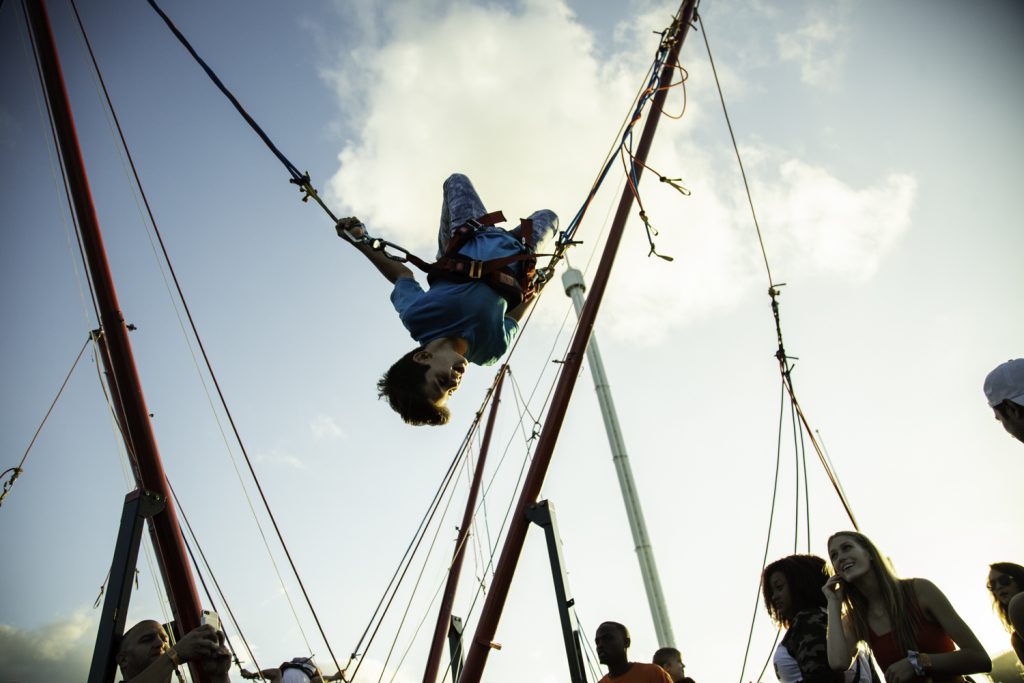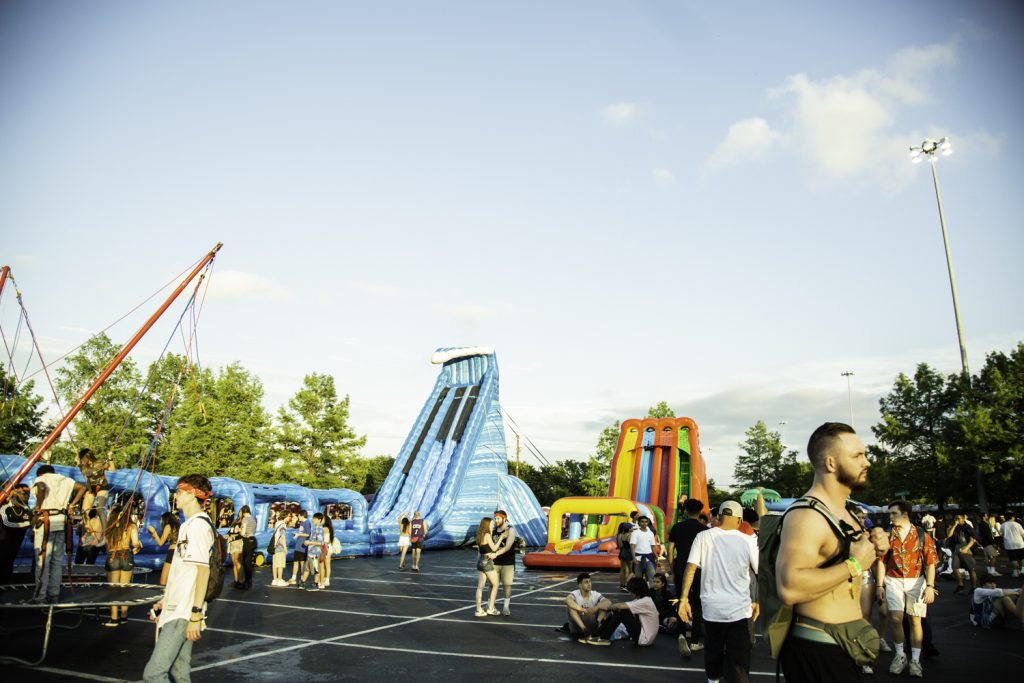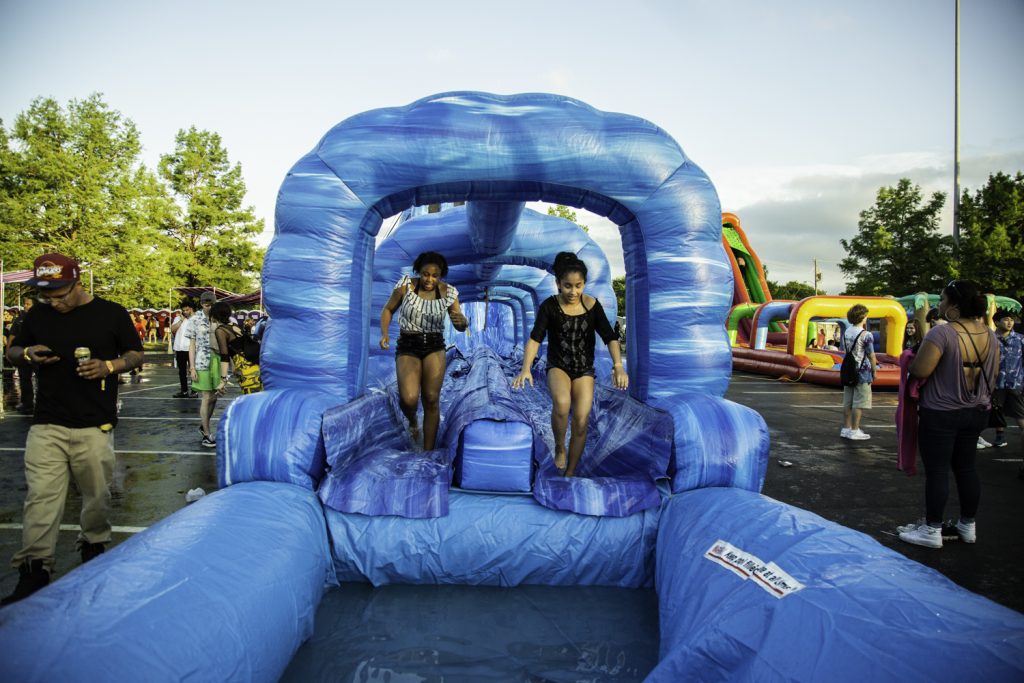 Austin.
Performances: 4 out of 5.
Grounds/Venue: 4 out of 5.
Production: 4 out of 5.
Special Guests: 0 out of 5.
Crowd: 5 out of 5.
AUSTIN POINT TOTAL: 17 out of 25.
OK, see, this was the classic JMBLYA experience that Dallas should've had! In Austin, things got heated (literally) not because of beefs out in the crowd but because of the high temperatures. There wasn't a damn cloud in the sky to block the sun, which, naturally, meant some people passed out due to heat exhaustion. [Editor's Note: Seriously, how many fucking times do we have to remind y'all to hydrate at these things before you get the message?!?!?] Still, spirits were high and mostly lighthearted, as best evidenced by the back-and-forth "Fuck GA!" and "Fuck VIP!" chants and class wars water wars that broke out all day long from the respective members of each opposing set. The crowds being dry in better spirits and hyped up from the jump also certainly had an impact on the performers, who offered up better sets across the board than what Dallas got. Trippie Redd was the star of the day: He climbed up speakers, got off the stage to interact with the crowd and had no issues whatsoever at eliciting a pop from the crowd. The only real knock on Austin was that it didn't offer up any surprise guests. But, c'mon, that's definitely a harsh criticism. This is JMBLYA, not the Bad Boy Reunion Tour.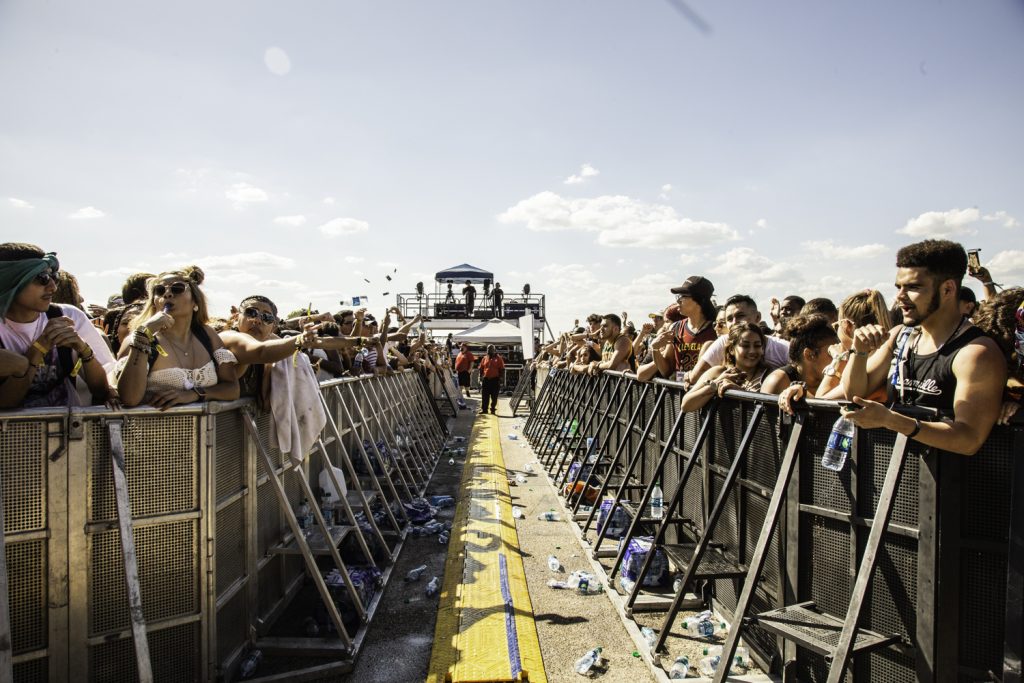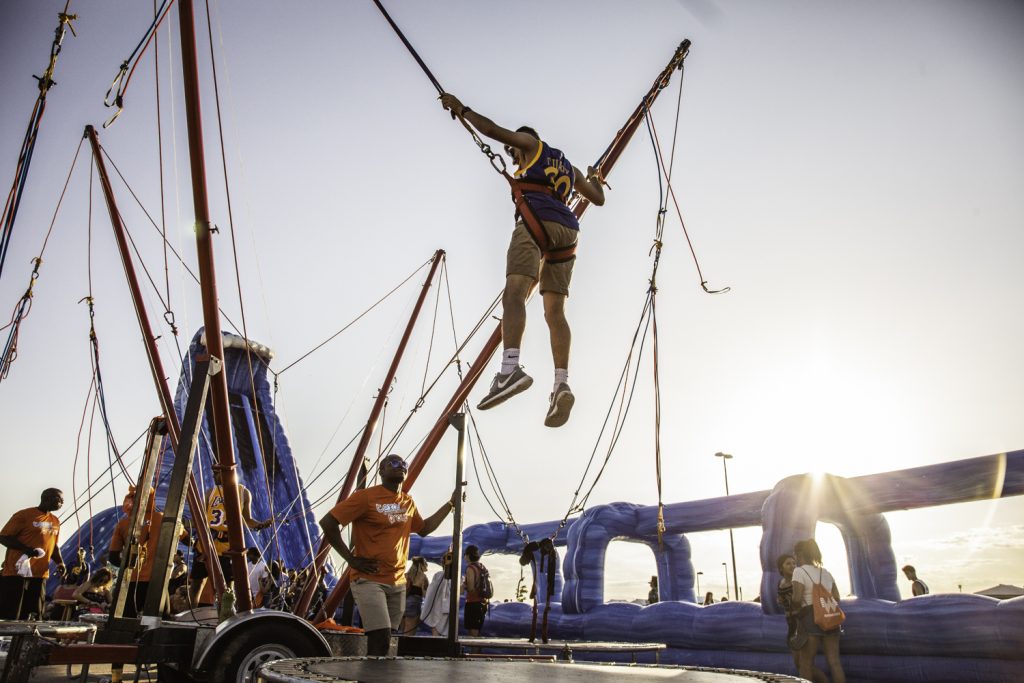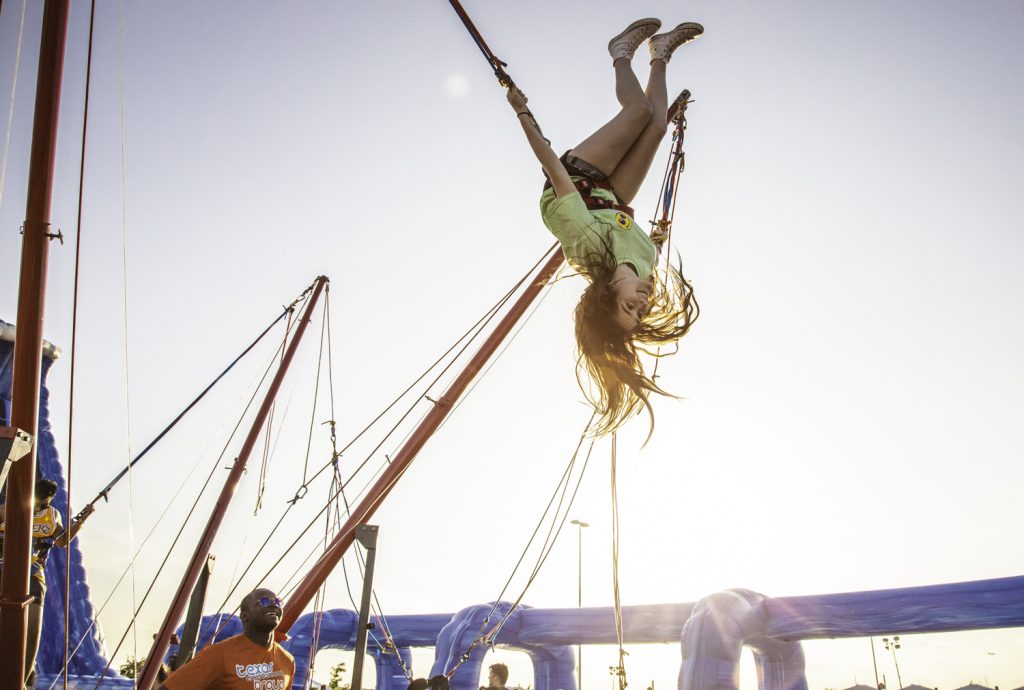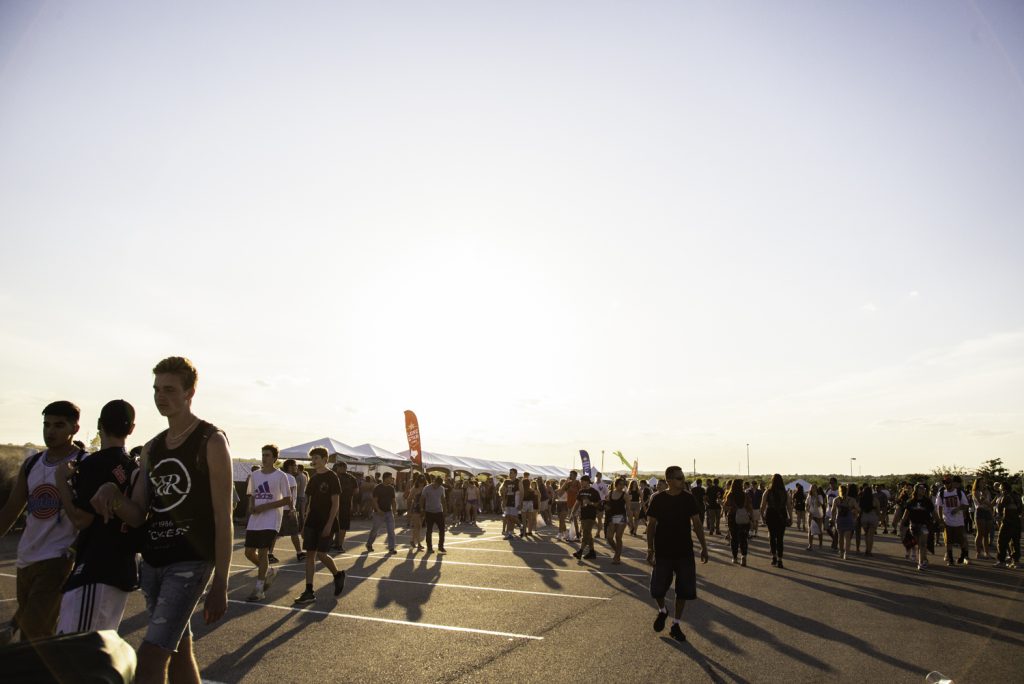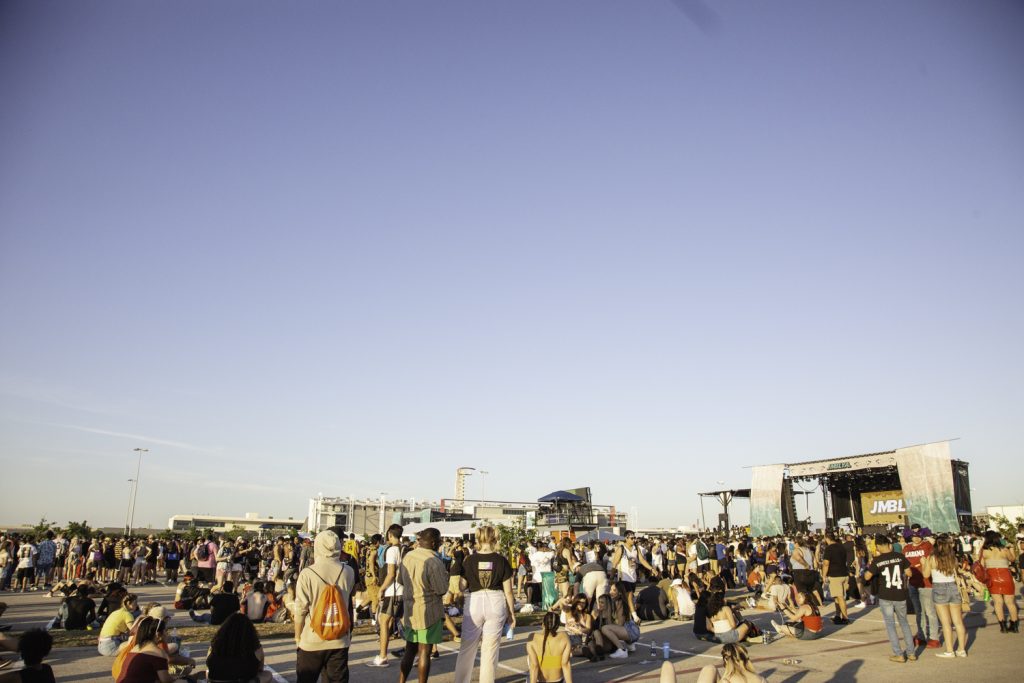 Houston.
Performances: 5 out of 5.
Grounds/Venue: 5 out of 5.
Production: 4 out of 5.
Special Guests: 4 out of 5.
Crowd: 5 out of 5.
HOUSTON POINT TOTAL: 23 out of 25.
Houston got its first taste of JMBLYA in five years this weekend — and, maaaaaaaaaaaaaaaan, it ate that shit up. Its Sam Houston Race Park venue was the best of the weekend by far. Turns out, not taking place on a concrete parking lot, but rather on grass and among shade-providing trees, is a nice perk on a hot and sunny day! Also, straight up, Houston got the top shows of the weekend — and not just from the announced performers. Playboi Carti got the surprise guest parade rolling when he brought out Houston's own Maxo Kream to perform their "Fetti" collaboration. Bun B and DJ Mr. Rogers brought out another Houston legend out when E.S.G. showed up to drop freestyle a classic chopped-and-screwed beat. Meanwhile, T.I. not only brought out fellow announced JMBLYA performer Young Thug for a bit during his set — something neither Dallas nor Austin got — and, kind of out of nowhere, brought out Fabolous for a guest turn towards the end of his set. But, wait! There was more! Houston Texans quarterback Deshaun Watson also showed up, as did Rap-A-Lot Records CEO J. Prince. It was all very dope. In Houston, JMBLYA felt more like a noun than a verb. And that made it the best JMBLYA stop of the year.