Yes, Someone Really Changed A Central Expressway Construction Sign To Read "Deez Nutz."
The rumors are true: Someone did somehow over the weekend change a construction sign on the Central Expressway to read "Deez Nutz."
We don't know how it happened, or whether the person behind it was a construction worker with a great sense of humor or a hacker with a great sense of humor.
We just know that it did, in fact, happen — because So & So's and High Fives co-owner Phillip Schanbaum saw it with his own eyes and passed along our way the below, unaltered pic.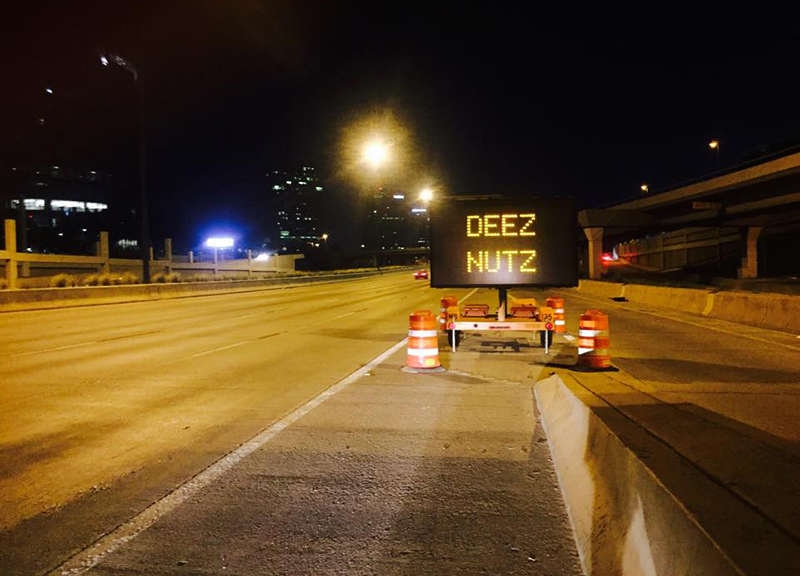 Per Schanbaum, the above photo was taken at around 1 a.m. last night/this morning on southbound side of U.S. Highway 75 near the Walnut Hill and Northwest Highway exits. (No, it wasn't posted on bofa the highway's sides, unfortunately.)
Never change, Dallas. Never change.