Its Building Is Getting Torn Down In Two Years Regardless, So Uptown Asian Fusion Spot Hot Joy Is Embracing Its Looming Deadline And Really Living It Up.
Hot Joy.
3130 Lemmon Avenue.
Uptown.
What if you had just two years left to live? Yeah, that sounds a little dark. But stay with me.
You'd eat what you want, drink what you like, travel the world and certainly have more than a little fun doing it. And, perhaps most of all, maybe you wouldn't take yourself so seriously all of the time.
Well, that's what two-year pop-up (and San Antonio clone stamp) Hot Joy is doing over off Cole and Lemmon Avenue.
In two years, the building housing the recently opened Asian restaurant is slated to be torn down. No matter how successful things go here, operators are going to have to pack their things up for good or relocate to another location.
But Hot Joy is using that limited run to its advantage, using every night to go big.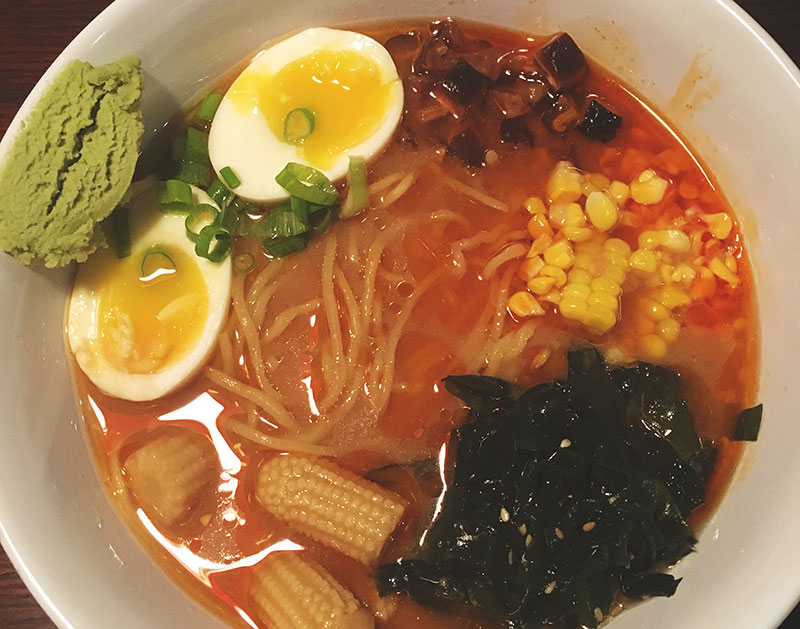 If you walk right in and squint a little, you might sorta recognize the place. It used to be something almost as kitschy as that it is now. This building used to house a Texas Land & Cattle steakhouse — as in, peanut shells on the floor, wooden log cabin walls and countless smoked filets. Now, the peanut shells are long gone and the log cabin walls have been swathed in bright red paint meant to make them look more like giant lacquered bamboo sticks.
Other updates — like vibrantly tattooed murals that cover the walls and funky Chinese lamps, dragons and lanterns that pepper the rest of the space — make the spot, which is open from 5 p.m. to 10 p.m. every Monday through Saturday, look like the Asian section of World Market. I mean that in a good way, too.
This spot is fun.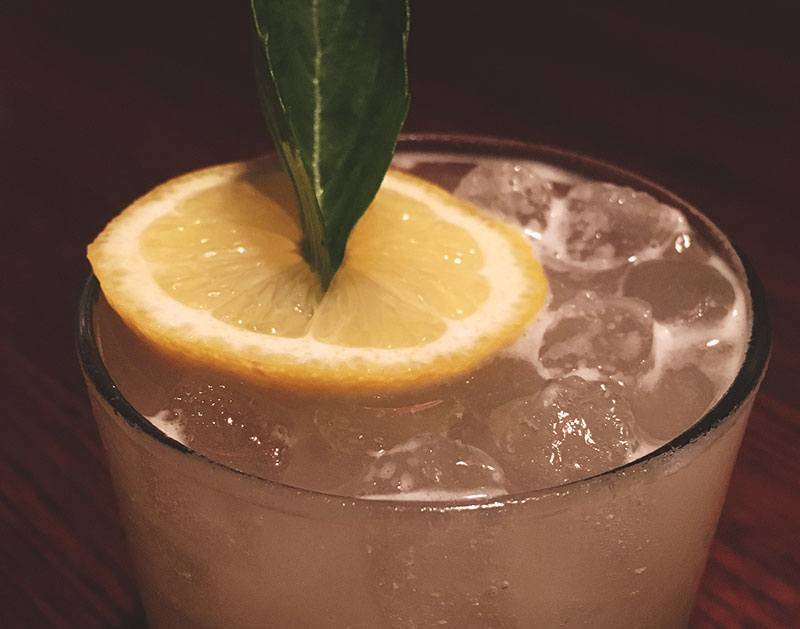 The cocktails help things in that regard. Most of the cocktail menu centers around tiki drinks with punny names: A "Water Man Laan" is made playfully pink with watermelon juice, but grown up with white pepper syrup and a kick of white rum; the "Tom Kha'llins" puts a Thai spin on the classic Collins cocktail. If you've been to the San Antonio flagship, you'll notice that Dallas' cocktails differ slightly, with the team behind this new location really flexing behind the notion of having a good time.
When it comes to food, Hot Joy owner Chad Carey defines the menu as "big, spicy and funky," and "inspired by China, Texas, Vietnam, Japan, Louisiana, Thailand, Mexico, Malaysia and anything else that lights up our brain!" The menu's flavors bounce around the world, stopping to combine a couple countries of origin here and there, like the Southern Fried Chicken Steam Buns (Louisiana and China), the Cheeseburger Spring Rolls (Texas and China) and the Black Sesame Mole Chicken (Japan and Mexico). The dishes are unpredictable, which makes for nothing if not an exciting addition to the Uptown dining scene.
When your meal is through, odds are you'll have tried something new. And perhaps you'll have also found a new appreciation for bold sauciness in the face of a looming deadline.