Sammy Mandell, The Creator And Owner Of Greenville Avenue Pizza Company, Wants GAPCo To Be Able To Cater To Its City-Wide Fanbase With More Locations.
Welcome to The Quickie, our new series featuring a short 'n sweet, quick 'n dirty interview with a local small business owner, chef or creator.
Other pizza spots have come and gone on Greenville Avenue, but GAPCo keeps on slingin', feeding both the drunk and sober masses that frequent the nightlife hotspot.
GAPCo's devotion to its pizza making craft is prevalent in its tasty selection as well as its quirky videos about "pizza slaying":
Most recently, GAPCo opened up a second location in East Dallas back in September. So it seems slinging quality slices of delicious barbecue chicken, spinach chicken alfredo, the loaded mucho meato, and the rest of the styles available is paying off for GAPCo.
Still, the pizza restaurant has its sights set on having a more visible presence in the Dallas pizza game and maybe becoming a bit more of a household name, as we found out in our interview with creator and owner of GAPCo, Sammy Mandell.
So we talked to Mandell abotut GAPCo's future, its past and what GAPCo fans might not now about the pizza joint's pies.
FB: So what's your background, and what made you decide to get in the pizza slinging biz?
SM: I was 24 years old, running an ATM business and I saw a late night demand for pizza on Lowest Greenville Avenue in 2006. We not only wanted to open up a pizza place, we wanted to open a pizza place that was centered around everything being made from scratch. We also wanted to make East Dallas proud. Pizza, wings, and a lot of fried goodness. What more could you ask for?
FB: What might folks not know about your pizza or about making pizza in general?
SM: Something people may not know about GAPCo pizza is that we use a special blend of the highest quality, best mozzarella known to man, Grande. It took two years and countless cheese tastings for us to have our own proprietary blend mixed in with Grande that gives it that GAPCo flavor.
FB: What do you cook at home?
SM: Home? LOL. On special occasions like The 4th of July I like to make Shrimp Brochette.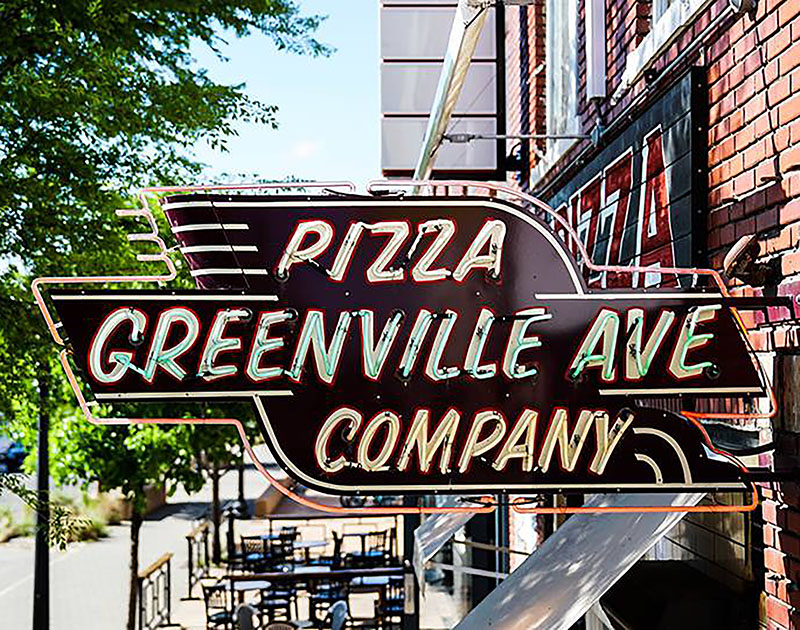 FB: What's the latest/coolest/most exciting thing you're working on right now?
SM: The development and creation of the Pizza Slayer, which you can check out on our Facebook page.
FB: What's next for GAPCO?
SM: More locations rooted in Dallas to reach our city-wide customer base; And one day getting our homemade seasoning – Pizza Crack – on grocery store shelves.
And that crack ain't whack.
If there's another local small business you'd like to know more about, The Quickie is here to serve. Like a good cover band, we take requests. Let us know in the comments or message foodbitch directly.
Images via Greenville Avenue Pizza Company Facebook Page.