Rich Vana Talks Food, Finding Your Way And The First Eight Months Of The Heritage Table's Brick And Mortar Run In A 100-Year-Old Victorian Farmhouse In Frisco.
Welcome to The Quickie, our new series featuring a short 'n sweet, quick 'n dirty interview with a local small business owner, chef or creator.
The Heritage Table is what the North Texas food scene gets when a food writer quite literally puts their money where their mouth is.
Rich Vana started The Heritage Table as a catering business about five years ago, but his restaurant venture was born from three years of writing and managing an online food magazine called Entree Dallas. 
During his time as a food writer, Vana realized that he wanted to do what the people he was writing about were doing. He wanted to cook the food they were cooking — with his own spin, of course. And so The Heritage Table came about, first as a simple catering business renting out another restaurant's kitchen and now as its own independent establishment.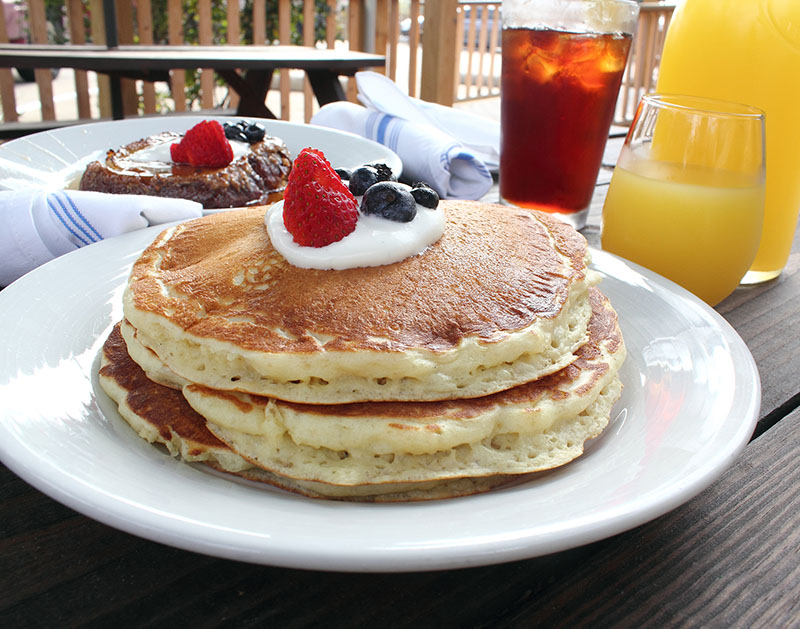 We had a chat with Vana this week about The Heritage Table's eight-month brick and mortar run at a 100-year-old house in the heart of Frisco,  life and what it's like to work on the tastier side of the food industry.
FB: Give everybody the Heritage Table and Rich Vana backstory. Where'd it come from, what's your background, what made you decide to get in the resto biz?
RV: Well, before I started the Heritage Table as a catering company about five years ago, I spent several years writing about Dallas culinary culture for a site I put together called Entrée Dallas. While the publication never took off to the soaring heights I'd hoped, the opportunity to discuss food with some of the most accomplished culinary minds in Texas – and, in some cases the opportunity to work briefly alongside them – made me realize that the folks in this industry were doing what I wanted to be doing. So I talked with my wife, got a smoker and rented the kitchen in Pete's Piano Bar and started catering out of it. After three years we had grown to the point where we were confident in our abilities to transfer the concept to a brick-and-mortar and found the 100-year-old converted Victorian Farmhouse on Main Street, where we are today.
And before all that I was a sports writer in Temple, Texas. A pretty natural progression, you know?
FB: What do you cook at home?
RV: I used to cook at home so much. I'd have phases: pastas, breads, cured meats (those were pretty much going on all the time), smoked meats, jams, pickles, preserves, you name it … "Oh, hey! A new awesome cookbook from Currently Popular Chef?? I'm going to cook through it this month!" And then I would, and I'd be on to the next thing.
Then I opened a restaurant.
Now when I get a spare moment at home, I pretty much try to dedicate it to my two sons and wife while they're awake. I don't think I've cooked a real, slow meal in my own kitchen since we've opened.
FB: What's your favorite place to eat out in Dallas?
RV: I haven't been to The Grape in ages, but I love it. I love how you feel when you're there, the atmosphere, the food, the service. But I'm also not just leaving it at one place, because I eat at Bambu all the time, so if we're judging by frequency, they're among my favorites, as is Neighborhood Services. But of course Neighborhood Services, right?
Every time I go to Sushi Sake I leave wanting to come back. I love Del's and Maple and Motor, despite that they're two completely different styles of burger.
I'll stop now. I realize now I'm not able to narrow it down to one. But if I were capable of divining my favorite restaurant from the depths of my subconscious, it would likely be one of the aforementioned.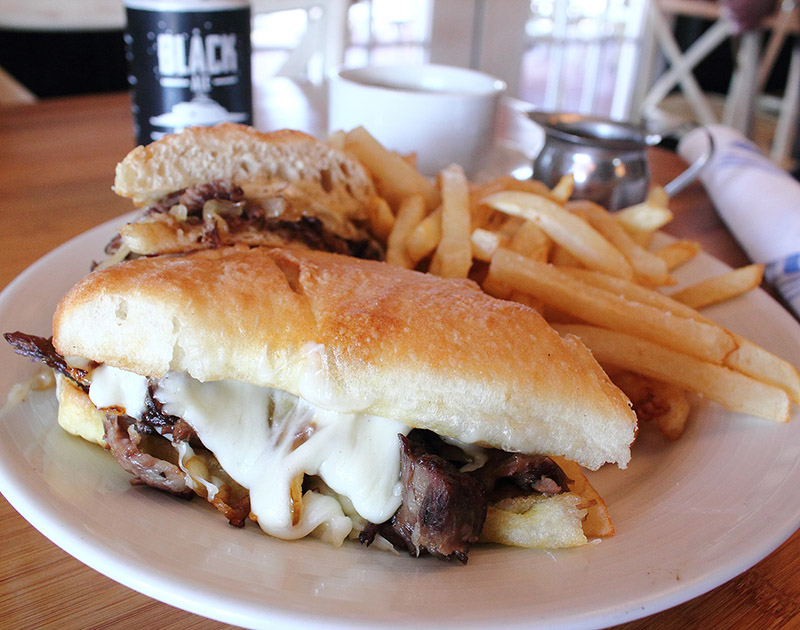 FB: What's the latest/coolest/most exciting thing you're working on right now?
RV: One of the things that's fantastic about this is getting to do so many things that are so freaking cool. We've got seven pecan trees on this property, and we're using the pecans to make bitters and infusions; we're in the process of turning all of our garden beds into practical beds; herbs, produce, etc. – and we've got about 2,000 square feet of space next door where we're going to be building some about a dozen beds for community gardens. We're doing a beer dinner with Four Corners in January, and Chef comes up with some astounding – I mean mind-blowingly good – food pairings for those. A crawfish boil in Spring with Great Raft. New cocktails. It's exhausting, almost always stressful, but there's so much that's so exciting. You get to come up with all these things for people to enjoy, and then when they do, that's the most exciting thing of all. I just re-read that, and it sounds cheesy, but it's so true. At least for me. The most difficult thing is knowing when not to pursue the next thing that you think is super cool, just because you're doing so much already.
FB: What's next for The Heritage Table?
We've been open about eight months, and it's been the most educational eight months of my life. I'd love to keep going with restaurants; I've got a thousand ideas. My team has a thousand ideas. But we've got to make sure this restaurant is all aces before we start daydreaming what's next. We've improved so much since our first few months (the learning curve was painful at times) that it's easy to sometimes think, "All right, then! Next thing!" But there are always things to improve. And not just a few things. Almost everything. Just because your guests are leaving happy doesn't mean you shouldn't try to ensure they leave even happier next time.
So what's next? As far as the big picture stuff, the exciting new-concept stuff? I couldn't say. But what's next today is another service. And it needs to be just a little tighter, a little more polished than the one before it. It seems mundane, but it's that type of maturity among our staff, our kitchen and for me personally that will help us grow how we should, ultimately to the point where we can look to the next project out of the potential thousand and say, 'Yeah, we can do that the right way.'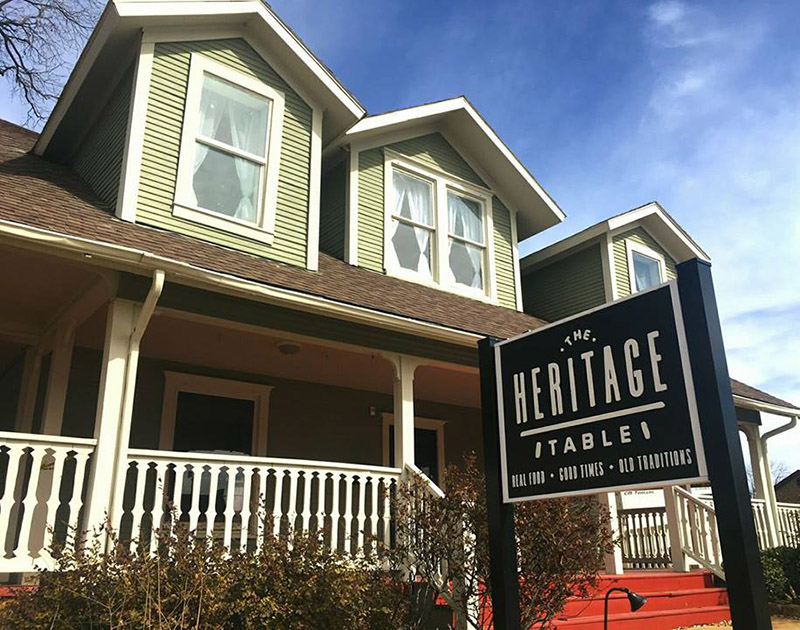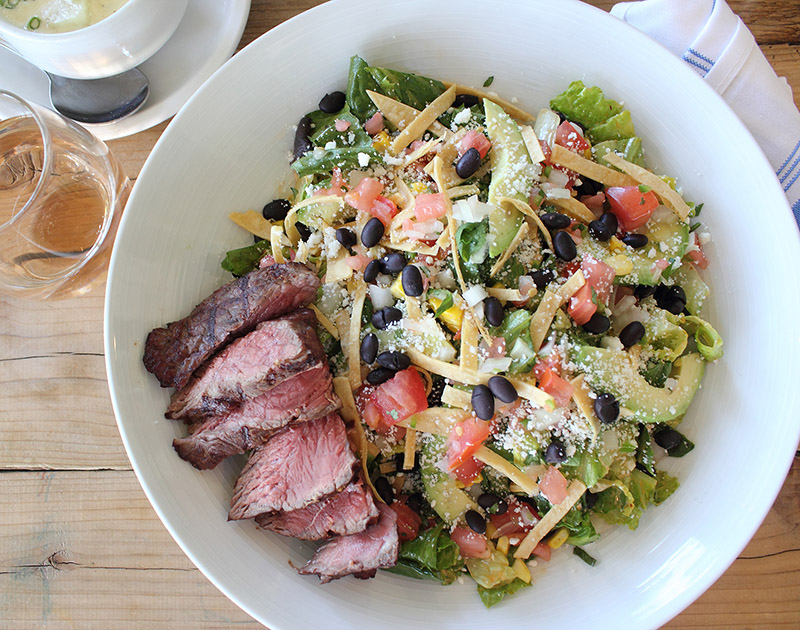 If there's another local small business you'd like to know more about, The Quickie is here to serve. Like a good cover band, we take requests. Let us know in the comments or message foodbitch directly.
All images courtesy of Rich Vana.