The Pharmacy Has A Prescription For Sweetening Up Deep Ellum Nightlife: Spiked Shakes, Liquored-Up Balloons And Skee Ball.
The Pharmacy.
2812 Elm Street.
Deep Ellum.
When your day screams "I need a drink!" and "I do what I want!" in equal parts, a new bar in Deep Ellum has the cure for your ills.
Called The Pharmacy, this new collaborative venture from the teams behind Deep Ellum's own Rocket Fizz candy shop and High & Tight barbershop-cum-speakeasy is built on a solid foundation of childlike nostalgia and boozy fun.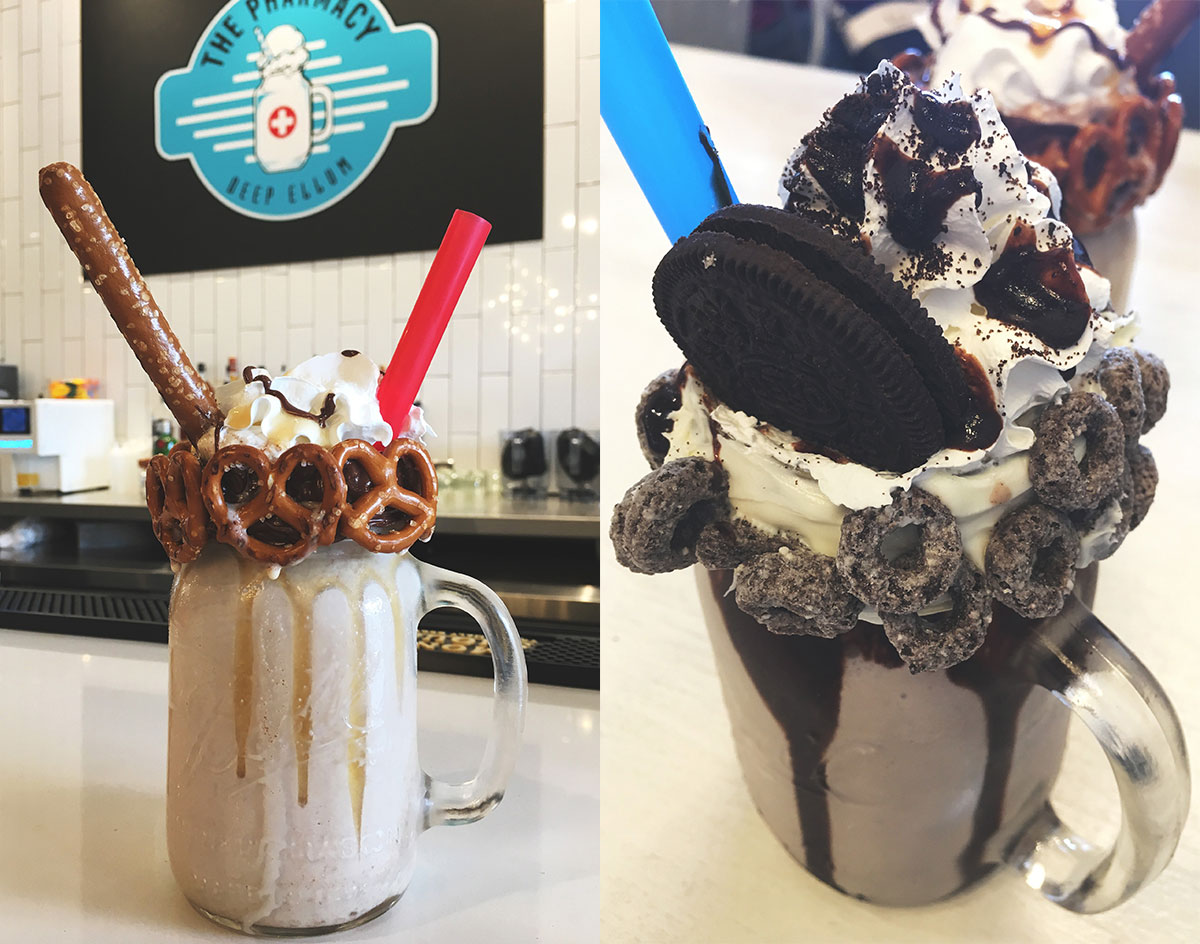 Throwback pharmacy items obviously inspire the drink menu, as the bartenders at The Pharmacy concoct specialty milkshakes using Vanilla ice cream from local shop Sweet Firefly out in Richardson.
But these ain't your grandparents' malts. Available either virgin style or spiked with booze (various flavored vodkas, Bailey's Irish Cream, Jameson Irish Whiskey and so on), these milkshakes also feature syrups, cookies and other baked goods in their mixes, which are blended unceremoniously inside one of several Vitamix blenders until smooth. The concoctions are then elegantly poured into mason jars that have been smeared with either frosting or Nutella, and decorated with snacks like pretzels, Oreo cereal, mini Nutter Butters and other options. Finally, they're topped with a tower of whipped cream for a totally jaw-dropping — and completely Instagram-worthy — showpiece.
Of course, that's just the start of the menu. Here, you'll also find boozy floats featuring Small Town Brewery's Not Your Father's and Not Your Mom's flavored craft beers, cookie ice cream sandwiches made with local Creme de la Cookie cookies and the same crazy machine they use at High & Tight to serve up $5 shots of vaporized alcohol.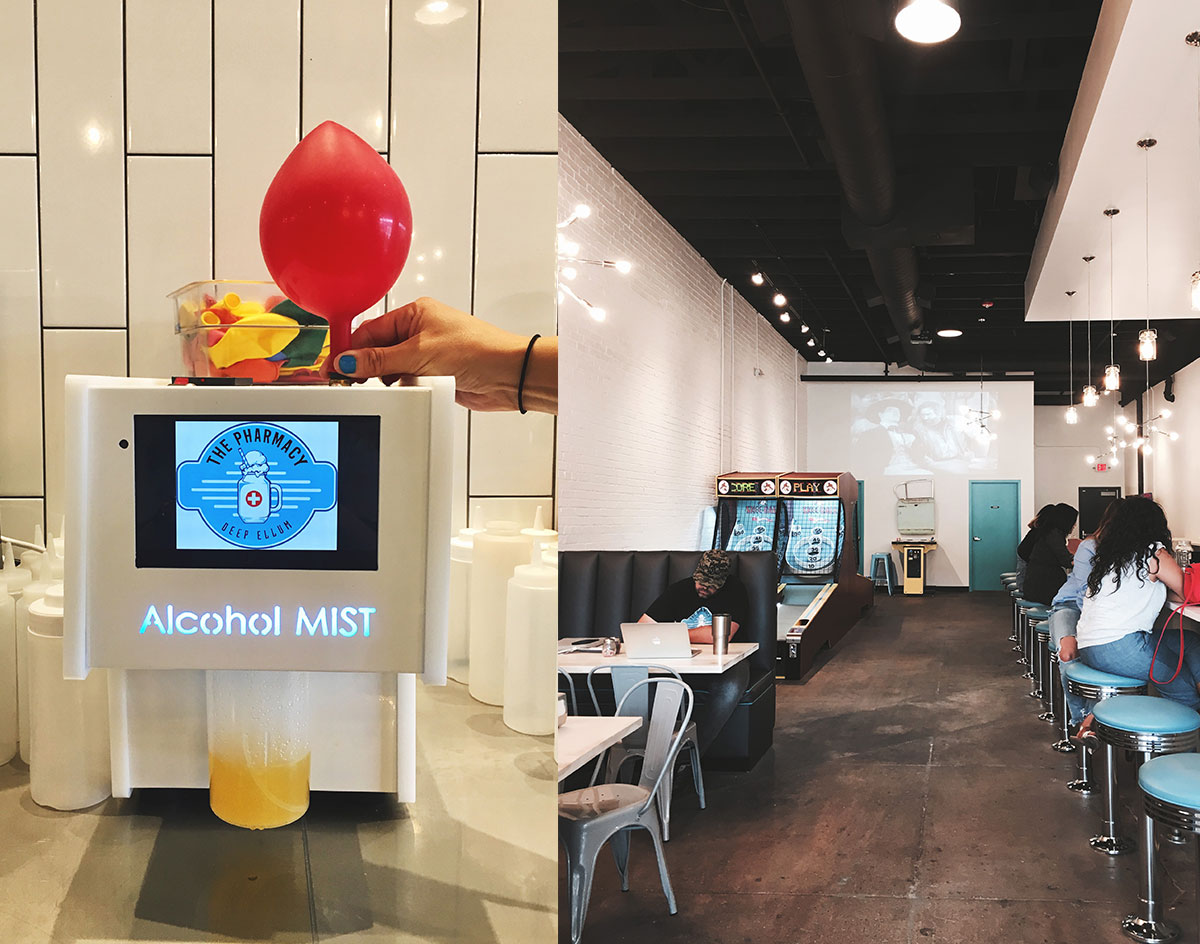 After a couple of weeks of operating in a soft-opening capacity, the team at The Pharmacy officially opened their pharmacy doors to the public with a celebration on Thursday night that featured dollar shakes and other giveaways.
Part family-friendly soda fountain and part bar — there's a full bar and guests are welcome to just come in for a beer or a mixed drink — will be 21-and-up only after 10:00 p.m., with hours running until midnight Sunday through Wednesday, till 2 a.m. on Thursdays and until 3 a.m. on Fridays and Saturdays.
But, like, you're still welcome to bring your dad as soon as doors open each day at 1 p.m. for a root beer float, a game of pinball or whatever he's into — whether it contains booze or not.