Four Years In, The Open Carry Guitar Rally Is Still All About Protesting Open Carry Laws — Except Now It Has An Added Flavor Of Friendship And Familiar Faces.
The impromptu jam sessions were the clear signs that would-be attendees of Sunday's fourth annual Open Carry Guitar Rally on the Continental Pedestrian Bridge had reached their destination. The good vibes and camaraderie on display were similarly dead giveaways.
Initially launched as a joke meant to poke fun at Texas' open carry laws by Dallas punk icon Barry Kooda of The Nervebreakers — the Dallas band that played main support for The Ramones, The Clash and Sex Pistols during each of those legendary bands' first-ever trips to Texas — the notion soon became reality after more than 10,000 expressed interest in his half-serious Facebook event and he felt compelled to see it through to fruition.
Four years later, Kooda's still on that mission of pointing out societal hypocrisy. To that end, he described yesterday afternoon's gathering as being built around five simple tenets: be all-inclusive, be family-friendly, be peaceful, be fun and be free.
That ideology clearly resonates with people too, as 150 or so guitar enthusiasts showed up Sunday afternoon to learn about and protest open carry laws through their joint love of music. The enthusiasm was apparent all around, so we decided to ask a few of the attendees why the were inspired to show up to this year's Open Carry Guitar Rally.
Here's what they had to say.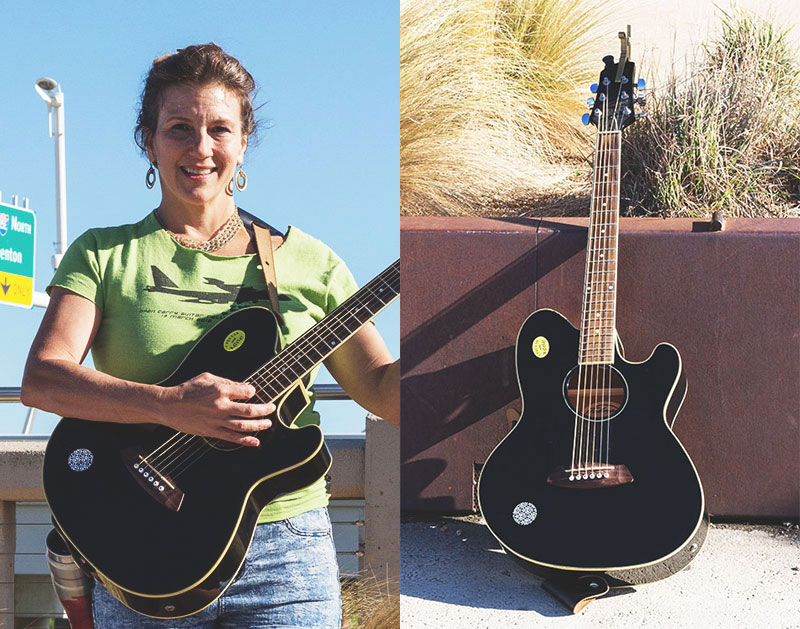 Name: Anni Howe.
Age: 49.
Guitar Model: Ibanez Talman Inter City Acoustic-Electric.
History of Guitar: This is her very first guitar, and it was given to her by her father.
Why are you here today? "I met my husband at last year's rally, and we actually got married on the banks of this river here."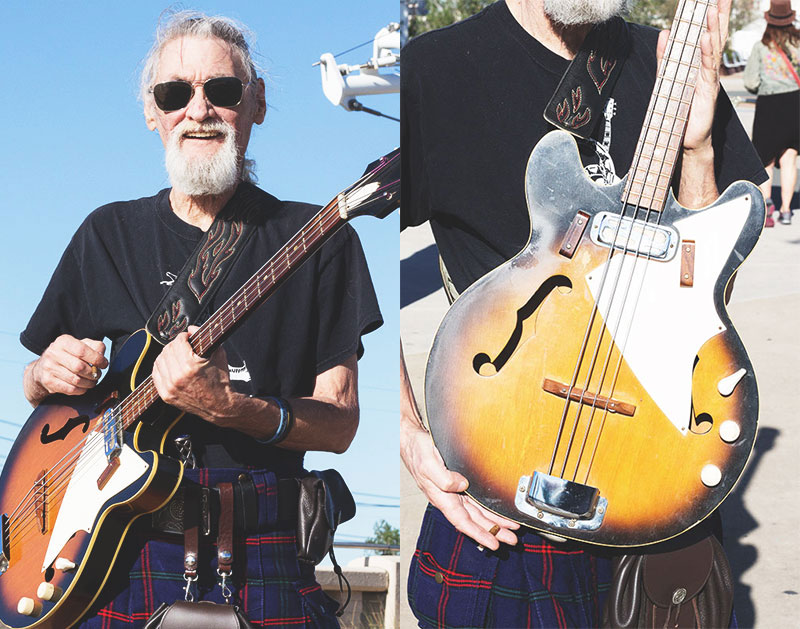 Name: Terry Montgomery.
Age: 65.
Guitar Model: Harmony H22/1.
History of Guitar: He purchased the guitar on eBay and it has since become more popular among other musicians.
Why are you here today? "I come here every year. I'm just a musician hanging out with other musicians."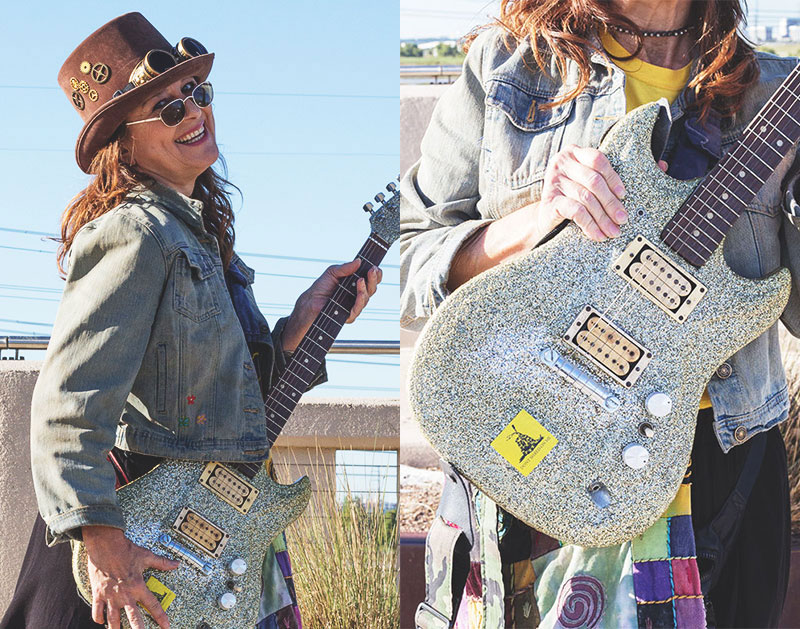 Name: Rebecca Buckingham Montgomery.
Age: 55.
Guitar Model: Hagstrom 2.
History of Guitar: She's named it Mr. Sparkles.
Why are you here today? "We were at the first open carry guitar rally and the concealed-carry law had just passed. We're not saying it's bad to own a gun, but we're also saying, 'Buy guitars, not guns.'"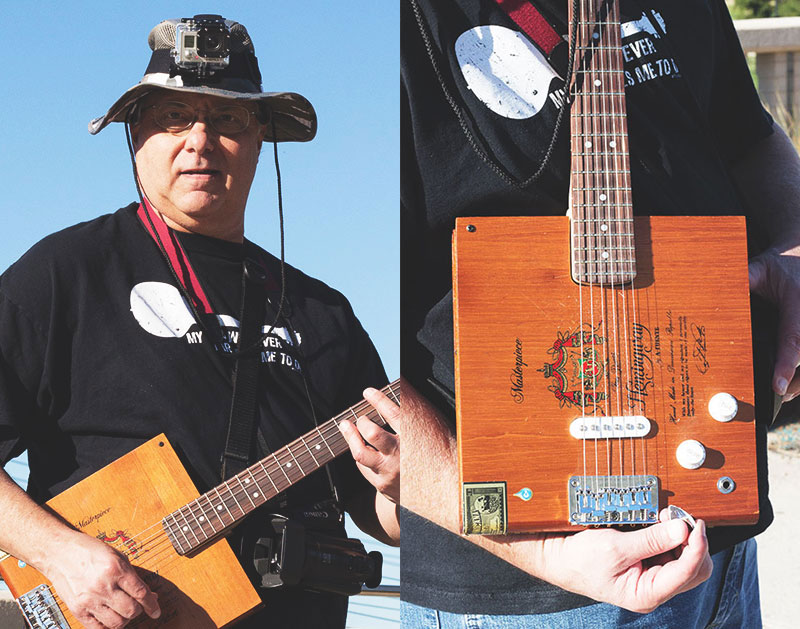 Name: Art Fishman.
Age: 63.
Guitar Model: Hemingway Cigar Box  .
History of Guitar: One of his bandmates made this guitar.
Why are you here today? "To see friends I haven't seen in a few years, just hang out in the beautiful sunshine, carry guitars around and be silly."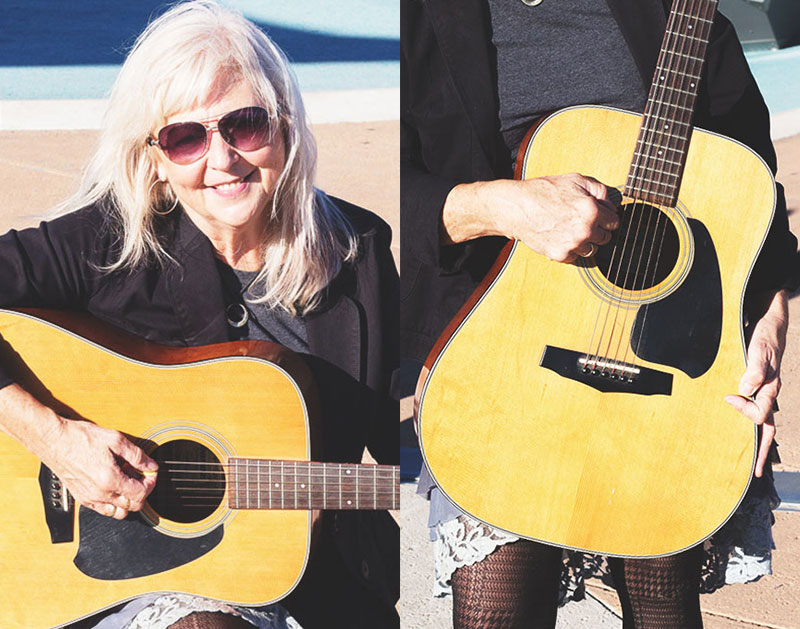 Name: Tammie Carson.
Age: 60.
Guitar Model: Ibanez .
History of Guitar: The guitar was a gift from her husband.
Why are you here today? "I love music, and I love to meet new people who love music. I brought my granddaughter with me, and she is also very musical. This is a good way to get to know people."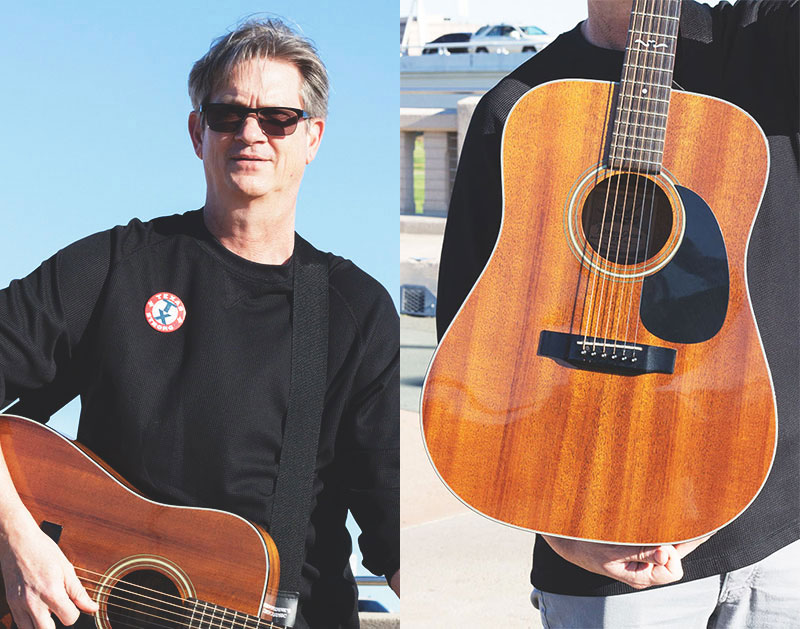 Name: Joel Woiton.
Age: 57.
Guitar Model: Alvarez.
History of Guitar: He purchased the guitar when was in the Air Force.
Why are you here today? "To have fun."