Lakewood Brewing Company's Peach Artsy Tartsy Is A Proper Tart Brew For Craft Drinkers In Dallas To Cool Off With This Summer.
Welcome to On Tap! Each week in this recurring feature, we'll take an in-depth look at one of the many beers now available in the suddenly crowded North Texas brew scene. The goal here is to look at these area beers without our local goggles on and to wonder aloud, "Is this beer good or do I just like it because it's local?" Should be a fun experiment, no? Cheers to that!
This week, we sipped on Lakewood Brewing Company's Peach Artsy Tartsy.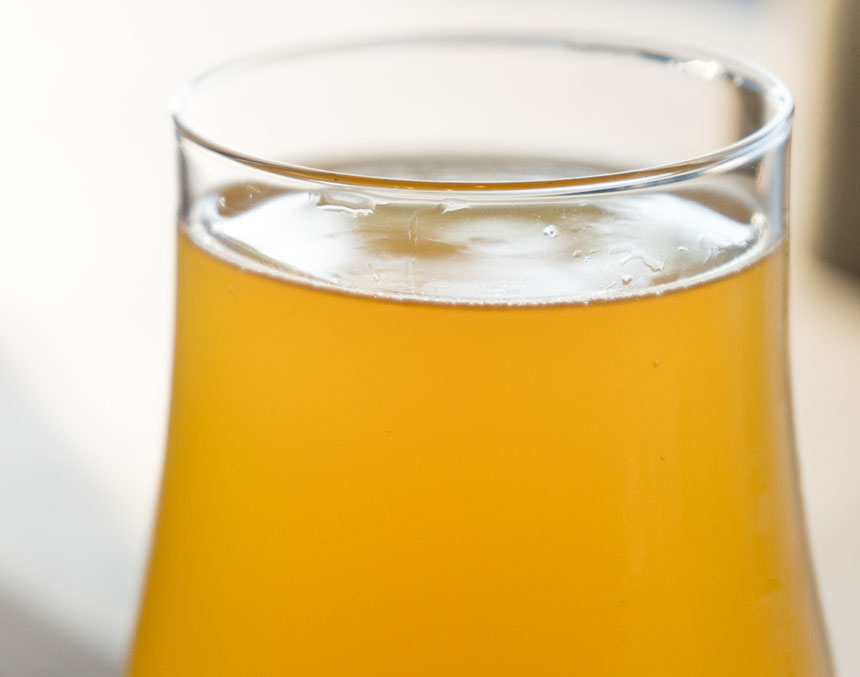 Fast Facts on Lakewood Brewing Company Peach Artsy Tartsy.
Style: Berliner Weisse.
ABV: 4 percent.
International Bitterness Units (IBUs): Not available.
Color: Pale straw.
Availability: Limited – Draft.
Overview.
Now that summer seems to be in full swing, more and more bars and taprooms are offering up beers for hot weather drinking. We should be used to this by now, shouldn't we? Each time Dallas heads back toward the hotter end of the dial, there seems to be yet another Berliner Weisse that pops up on our area menus. And, since it's happening again, let's take a look at one!
This time around, we're focusing on a delicious offering from Lakewood Brewing Company. A typical brew day for a Berliner Weisse might start at night and continue through the morning. Unlike a traditional mash, Berliners can be mashed and acidified during a super-long temperature rest. Some people cheat and just sour the beer using a lactobacillus type pitching method. Honestly, either way is fine. The boil time on a Berliner Weisse can range from zero minutes (that's right, no boil!) or up to 15 minutes. Crazy as it sounds, that's the way it is.
Background on Berliner Weisse.
For background info on the Berliner Weisse style, check out our review on Grapevine Craft Brewing's Brewers' Reserve Tart Cherry Berliner Weisse. Berliners are typically low-ABV beers, so you can drink this style in multiples without getting wrecked. The sourness should be assertive, but it shouldn't rip the enamel off your teeth. Some Berliners do tend toward the super-sour side, but I prefer mine dry and tart and not so sour that I reach for the Rolaids. In a more adventurous sort of setting, you may find folks drinking Berliners with a little bit of added syrup. I have tried Berliner with the green herbal (walmeister) and raspberry (himbier) syrups, and I'm a fan of both. The syrup can help take the edge off of an otherwise brutally-puckering sourness. So if you try one of these and you just can't hang, grab a teensy bit of delicious syrup and let 'er rip. For this review, though, we're sticking to the basics. No syrup, just the brew.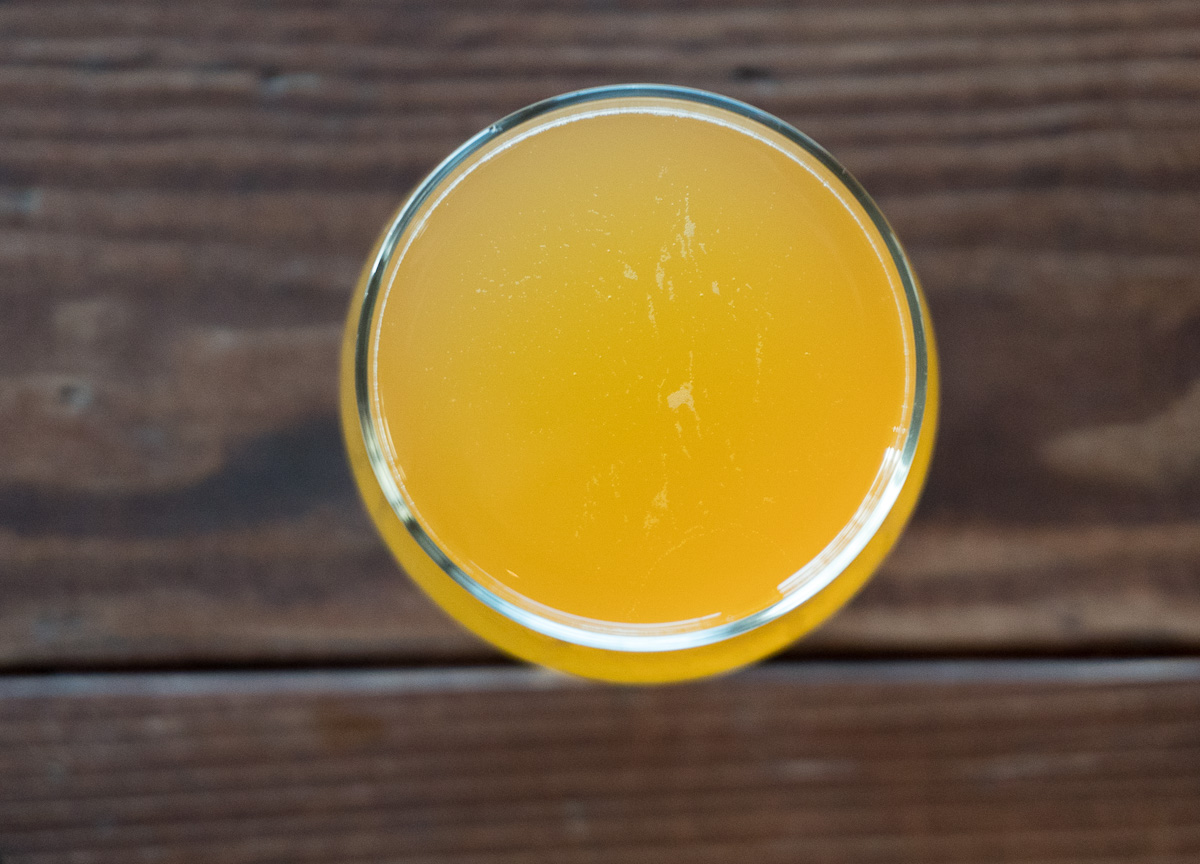 Appearance.
Peach Artsy Tartsy pours a pale straw color in to the glass. There is a large amount of haze present, which is on point for this style due to the large percentage of wheat malt in the grist bill. The foam situation isn't much to speak of, but that's not a deal-breaker for this style of beer.
Aroma.
I get a subtle lacto-aroma on this beer. It's a bit of a smoother type of aroma than I'm used to on those hurry-up type of kettle sours that you see around town. I get a small amount of peach on the nose, but the main thrust of the peach shows itself more in the flavor department. Overall, the beer doesn't smell as sour as I imagined.
Flavor.
While the Berliner Weisse style is a puckering, truly tart type of beer, Artsy Tartsy dials down this crazy-tart situation. It's not overpowering; rather, it does just enough to make my cheeks tingle. The grain backbone is a nice, smooth wheat, although a subtle one. I do get peach notes here in the flavor more than in the aroma. The fruit addition is very subtle for me, though, and I feel like this peach addition helps walk back the tartness a little bit. I mean, this beer is imminently tart compared to most other beers in the area. But for a Berliner Weisse, the tartness is backed off enough for me to want to take illegally large sips of this beer. And that's absolutely not the usual approach to drinking Berliner Weisse.
Mouthfeel.
Artsy Tartsy is a light-bodied beer. It doesn't drink like a macro bro-chugger. The carbonation remains bright through the pour. And there's just a lot going on here between the subtle sweetness of the fruit addition and the tart semi-pucker from the finishing pH.
Overall Impression.
Unlike most other Berliner Weisse style beers I've had, I want to come in for a third serving with Artsy Tartsy. Either Lakewood kept a close eye on the pH of the mash on this beer to keep it from getting super tart, or the fruit addition in play here rounds out the taste just a tiny bit. I cannot tell, and I guess it really doesn't matter. What matters is that this beer is a success. Beer snobs might try this beer and wish it were more tart. For me, though, I feel like Artsy Tartsy has nice aggressive sourness on it, while at the same time not making my face squinch and my throat burn. And I'm all about that. You should be, too!
Score. On a scale of 1 to 10, I'd give Lakewood Brewing Company Peach Artsy Tartsy a 8.25.