Thanks To A Recipe From A North Texas Homebrew Hero, Four Corners' Homie Brew Really Gets By With A Little Help From Its Friends.
Welcome to On Tap! Each week in this recurring feature, we'll take an in-depth look at one of the many beers now available in the suddenly crowded North Texas brew scene. The goal here is to look at these area beers without our local goggles on and to wonder aloud, "Is this beer good or do I just like it because it's local?" Should be a fun experiment, no? Cheers to that!
This week, we sipped on Four Corners Brewing Company's Homie Brew.
Fast Facts on Four Corners Brewing Company Homie Brew.
Style: California Common.
ABV: 4.8 percent.
International Bitterness Units (IBUs): Not available.
Color: Amber.
Availability: Draft and cans.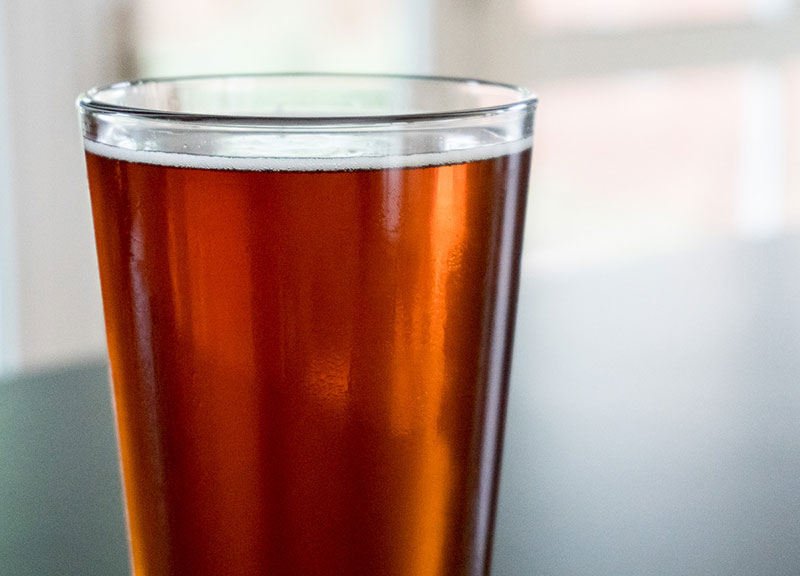 Overview.
In case you missed it, there was a pretty killer homebrew event earlier this month at the new location of Four Corners Brewing Company. Called the Dallas BrewHaHa, it picked up the slack for the lack of a 2017 Brew Riot — the homebrew-focused event that has gained a ton of steam in recent years. Apparently, Brew Riot will be back in 2018, which is a good thing. The more the merrier.
But, OK, how do homebrewers and FC's Homie Brew fit together? Well, Homie Brew is named in honor of Kelly Harris, owner of Homebrew Headquarters in Richardson. Many a homebrewer in DFW shops at HBHQ. Kelly knows many DFW homebrewers and homebrewers-turned-pro brewers. And, according to a Four Corners Facebook post, Homie Brew's recipe is a scaled-up version of Kelly's California Common homebrew-scale recipe.
If you go visit Kelly yourself, FC says that he'll give you the recipe for this exact beer. Hot damn!
Background on California Common.
If you'd like a primer on the California Common style, check out our review on Noble Rey Brewing Steampunk. The California Common style may be lesser-known compared to more popular styles, but it is certainly delicious. The main player in this space is Anchor Steam. Anchor even owns the term steam when referring to this style. So brewers refer to this style more often as a California Common, and less as a steam beer. Well, unless they want to get attorneys involved.
This style focuses on simplicity, both in grain bill as well as hop additions. The grain bill normally consists of a base malt like a pilsner malt and a few special additions, namely crystal malt. Crystal malts are known for adding color and flavor to beers, but they aren't as fermentable as base malts. Northern Brewer hops are the main players in the hopping space, adding their pine, herbal and woody notes. Some people may even perceive a slight mint note from the hopping additions. Some more modern versions of the California Common may use a different hop to add a fun twist on the style. But if you're a purist, it's all about that Northern Brewer action.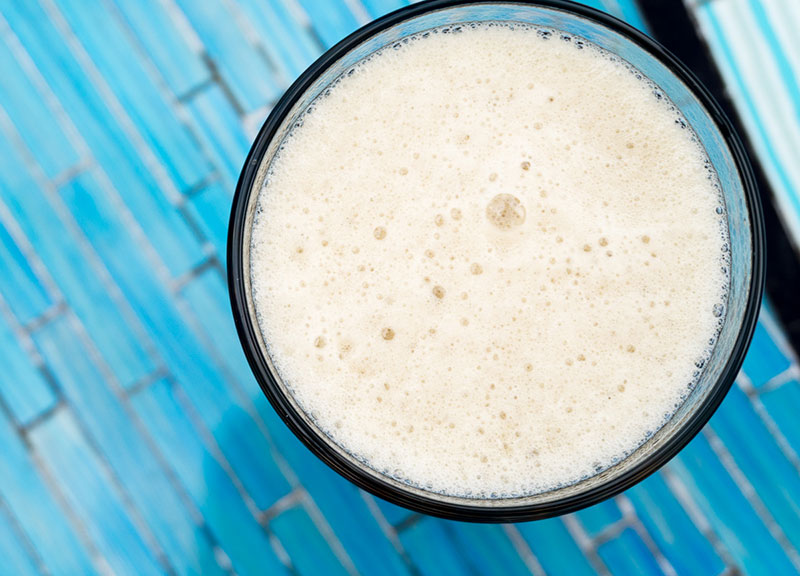 Appearance.
Homie Brew pours amber in to the glass. The clarity is very good on this beer. Foam is as expected on the initial pour. However, on my second glass from the growler, I poured vigorously and notice a beautiful bouquet of foam.
Aroma.
The aroma of Homie Brew aligns with what I think of when I smell a California Common. There's a large amount of bright malt aroma. It's not as roasty as bock, but aligns more with what you might think of when you sniff an American amber ale. But it does have some toasty notes, along with some caramel and something that's sort of woody and rustic. The hop aroma leans toward earth and pine, adding some spice. Though this is a lager style, I don't sense lager fermentation aroma like you might imagine for other lager styles. It smells like a clean, thorough ale fermentation.
Flavor.
Right from the go, there's a pop of bitterness here. It's pleasurable, and it helps balance out the rich, malty and toasty backbone on this beer. I get hearty bitterness here. The sensory profile talks about how some people might sense some mint flavor from the hops, but I do not get that with Homie Brew. The finish on this beer is tight, light and crisp, and it invites me in for more. A lingering grain remains, and the hop bitterness hangs around even longer. As I near the end of my first pint, I pick up a minute amount of fruity ester, and it adds another layer of complexity.
Mouthfeel.
Carbonation on Homie Brew is dialed up a bit more than your typical low-alcohol amber beer. Everything seems to pop out more, and I dig it. The body on Homie Brew is medium, and it stays within style and provides enough room for both flavor and a continued drinking session.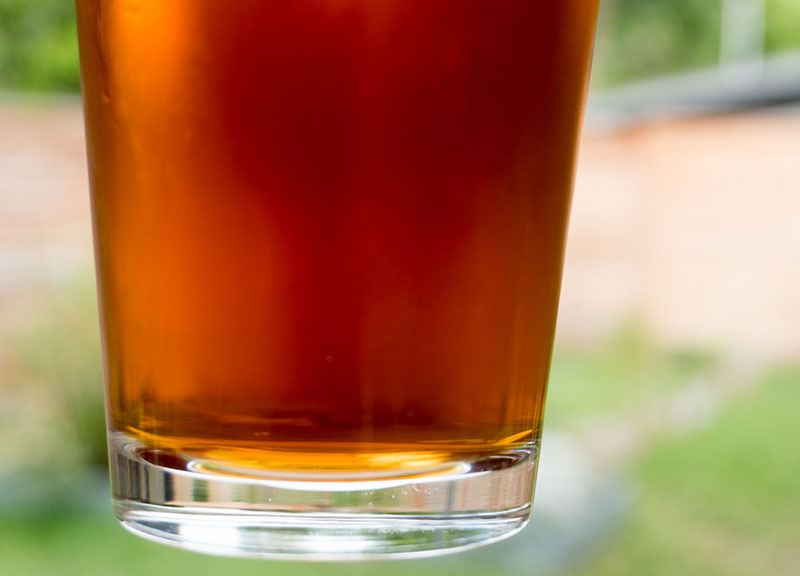 Overall Impression.
I'm a fan of Homie Brew! Is it as good as a regular 'ol Anchor Steam, America's flagship steam beer? Maybe the better question to ask is if it fits in the style — and I think it does a damn good job adhering to the California Common style guidelines.
With its simple grain bill, simple hop bill and warm-for-a-lager fermentation profile, the style leaves little room for brewers to go off-script. Four Corners' scaled-up version of Harris' homebrew shop recipe provides a very nice overall drinking experience.
Call me crazy, but if I were forced to drink only one style for all-time from here out, the California Common style would be a top contender for me. It has malty grain, it's low alcohol, and it provides a wallop of hop bitterness that I crave.
Against some of the higher-rated beers in DFW, Homie Brew isn't going to bring home that prized medal at the public's choice competition. However, if entered against other Cali Common beers in a style competition, Homie Brew would absolutely hold its own, and likely excel. The problem is that people who aren't beer nerds just don't know much about the California Common style. It's just not an everyday style, so it might not sell as well as an American IPA, amber ale or pilsner. Nonetheless, there's an opportunity to brew in this style space, and by embracing that, Four Corners is serving up the region with a local option in an underrepresented and delicious everyday-drinker style.
Score.
On a scale of 1 to 10, I'd give Four Corners Brewing Company Homie Brew a 7.75.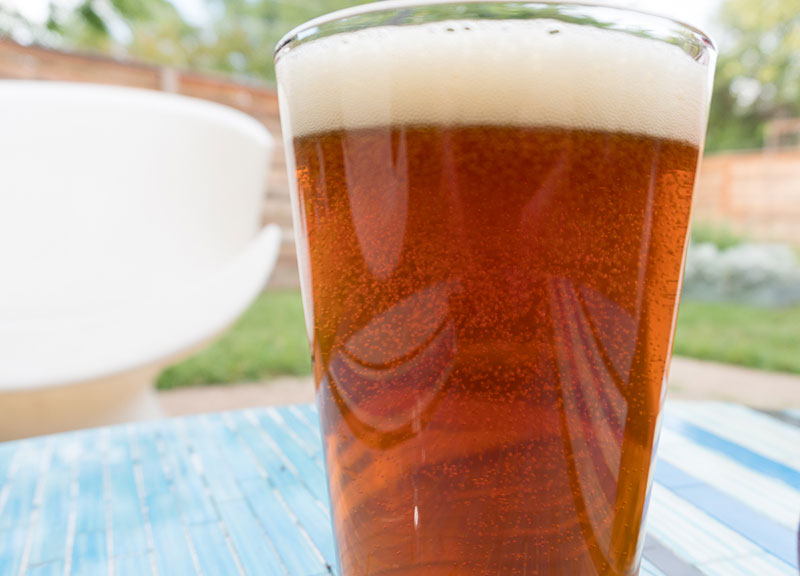 What's happening in the area brew scene?
• Saturday, June 3. Index Fest at Panther Island Pavilion.
• Saturday, June 17. Best Little Brewfest in Texas at Old Town Lewisville.