With Its Move To Main Street, Sneaker And Streetwear Shop Epocha Is The Latest Retail Spot To Join Deep Ellum's Suddenly Thriving Shopping Strip.
Since simultaneously launching both their online and brick-and-mortar store in 2014, Epocha has been a popular supplier for vintage sneakers and urban menswear in Dallas.
But in January of this year, the shop's original storefront at 2540 Elm Street shuttered, ushering in a brief hiatus for the company's physical location as owner Brandon Ayala worked toward opening a new storefront a couple blocks over in Deep Ellum at 2620 Main Street. The move was prompted by some ongoing developments with Epocha's 42 Real Estate landlords, but Ayala says he's both excited and ready for the next chapter with his company.
"The synergy that's being created on Main Street in Deep Ellum by is amazing," he says. "Epocha has always been about the neighborhood and its growth, so we were really excited when [42 Real Estate] asked us to be a part of it."
That synergy he's talking about puts his new storefront on a much more visible — and walkable — stretch of Ellum than its off-the-beaten path original home. These days, Ayala counts among its neighbors similarly popping retail spots like Jade & Clover, Local Hub, Life of Riley and, according to Ayala, a new menswear concept that will be coming soon.
Ayala says the collective goal of the businesses in their immediate block range is to create a fun retail experience for the neighborhood. To that end, Epocha's current transition is actually a temporary one; in time, the shop will move from its new 2620 Main Street space into another one across the street once the build-out of its eventual permanent home next to Jade & Clover is complete.
While such constant development has understandably brought about concern over the preservation of Deep Ellum's identity. Ayala says he's confident that the spirit of the neighborhood will not be eroded.
"The soul of Deep Ellum cannot be contained, and it's bigger than us," he says. "Its presence and history will always be felt. People have tried to wash it away many times and have always failed. Our partners at 42 Real Estate respect Deep Ellum's energy, and they're working not only to re-develop it but also to preserve the soul of the neighborhood."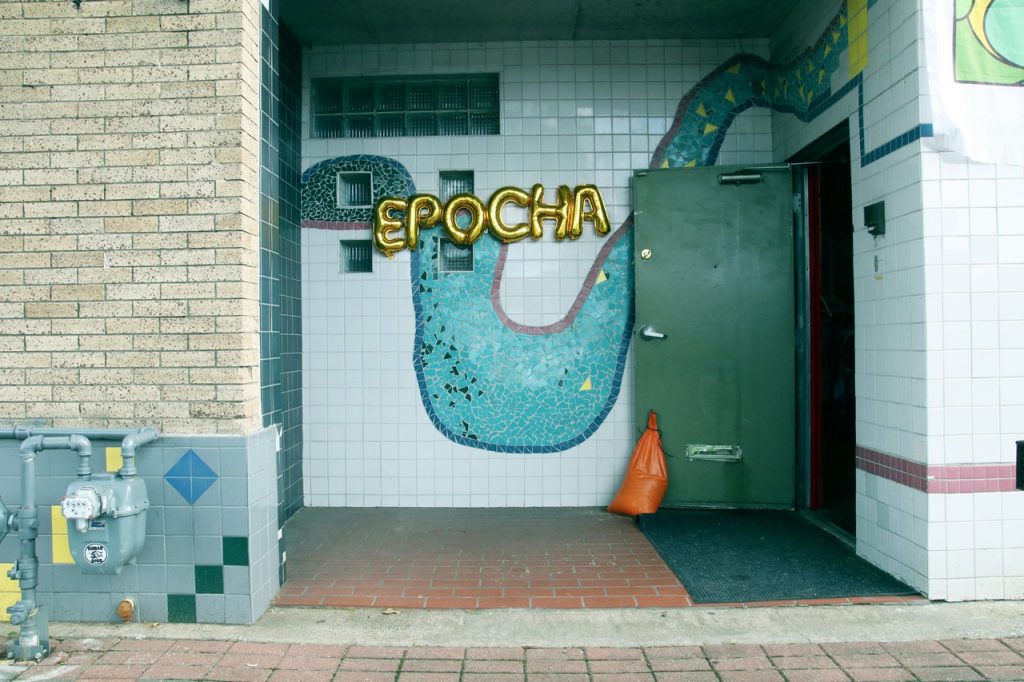 One factor that has always endeared Epocha to the community throughout their existence is its deep ties to the local art and music scene that have been fostered through hosting and sponsoring events. Ayala says his store definitely plans on continuing this role, mostly because he sees Epocha as more than just a retail spot.
Says Ayala: "Epocha will always be a hub for our local Dallas creatives. It's a platform to help launch our talented friends into the eyes and ears of the public. I'll miss the old location. We had a lot of good times there — great art shows, pop-up shops, and record release parties that helped our local culture thrive. But I'm looking forward to doing the same at our new home."