For Valery Jean-Bart Of Val's Cheesecakes, Expanding His Business Is More Than Just About Selling Cheesecakes — It's About Keeping His Mom's Memory Alive.
Welcome to The Quickie, our new series featuring a short 'n sweet, quick 'n dirty interview with a local small business owner, chef or creator.
To meet Val Jean-Bart of Val's Cheesecakes is to adore him.
It's not just that he's got one of those charming smiles that will knock your socks off the first time you see it. It's that his sunny disposition is by no means a front; it's a vibrancy that's backed up by a true affection for his customers. Oh, and let's not forget the fact that his cheesecake is straight up amazing, too.
Since opening up his namesake storefront on Maple Avenue in 2015, Jean-Bart has become a dessert supplier for some of Dallas' most well-known establishments, like Terrili's and  Opening Bell Cofffee. And he's now opened up a second outpost for his brand over on Lower Greenville.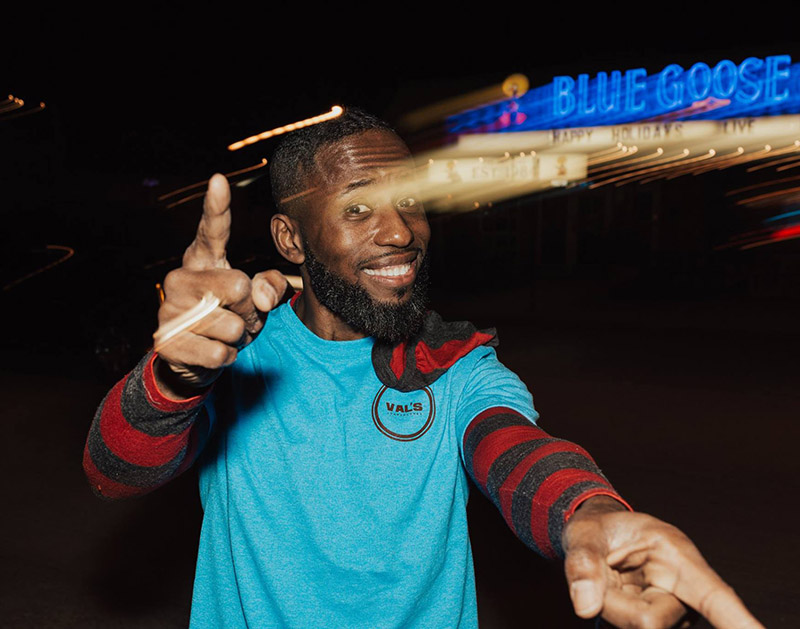 His company's growth is a direct result of his enthusiasm for his craft and his desire to keep his customers happy with a magical mixture of sugar, eggs, cream cheese, lemon and "lots of love." And even more endearing is how he got into the trade — by making cheesecakes with his mother for four years as she battled terminal breast cancer and continuing to do so after her death as a means of honoring her legacy.
Now that Jean-Bart's Lower Greenville location is about two months old, we recently caught up with him and talked about why and how he started this sweet little business, what inspires him and what's next for his lovable brand.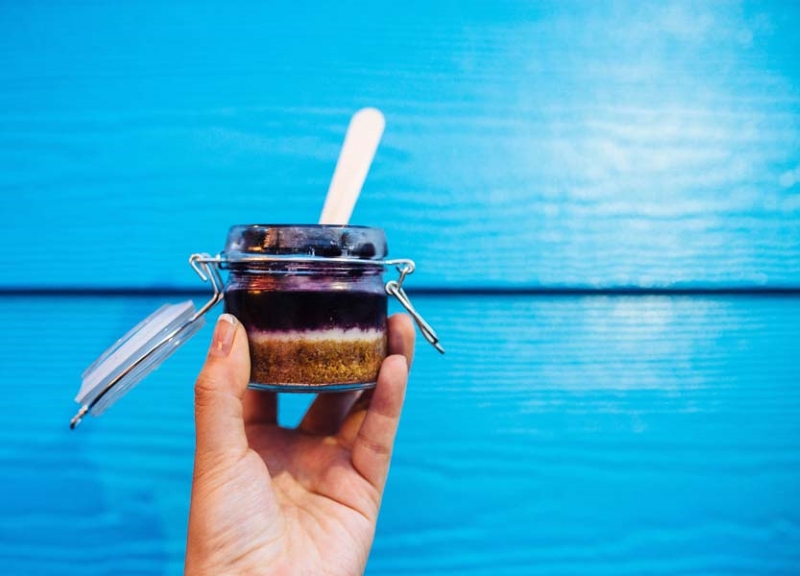 Give everybody the Val's Cheesecakes backstory. Where'd you come from, what's your background, what made you decide to get in the sweets biz?
The short answer? My mom. Here's the long version, though. In June of 2008, my mom came to visit me for a couple of weeks and, during her stay, I noticed her breathing was not quite right. I took her to the hospital where she was diagnosed with stage IV terminal breast cancer and given six months to live. Even though her prognosis was dire, I made sure that she never heard the word "terminal." Because she never heard that word, and with the help of modern medicine right here in Dallas plus the care I provided her, my mom lived more than four years after her initial prognosis. Every Sunday during those four years, we created a ritual to bake desserts together. She would often finish her desserts before touching the main course I would fix for her. Usually, we'd spend the whole week discussing what kind of cake we were going to bake. That went on for four years, through countless cheesecake batters, until her passing in August of 2012. After she passed, I decided to start a business by selling our cheesecakes to restaurants, starting with Oddfellows in Oak Cliff. After two years of moonlighting as a baker after my civil engineering day job in the kitchen of St. Paul United Methodist church, I decided to open a storefront located at 3906 Maple Avenue, which we now refer to as The Shack. From the branding at The Shack and The Shop [on Greenville] to the recipes to the overall vibe, this whole business is a daily tribute to my mom, Marie Jose Labossiere, who was a phenomenal businesswoman and mother. I hope to be at least half of what this woman meant to me in terms of perseverance, guts and her sweet disposition.
I'm sure you hear this all the time, but that's so sweet. Beyond that, though, what else might folks not know about Val's and your cheesecakes?
The first thing is that we supply local restaurants, coffee shops and markets with whole cheesecakes and cheesecake jars. Some establishments include: Opening Bell Coffee, Halcyon, Terilli's and the North Dallas locations of Kung Fu Tea. Secondly, we offer more than just cheesecakes. At both The Shack on Maple Avenue and The Shop on Greenville, we serve natural sugar soda and coffee, brownies and cheesecake packages — like dessert bars — for events. Oh, and savory cheesecakes too.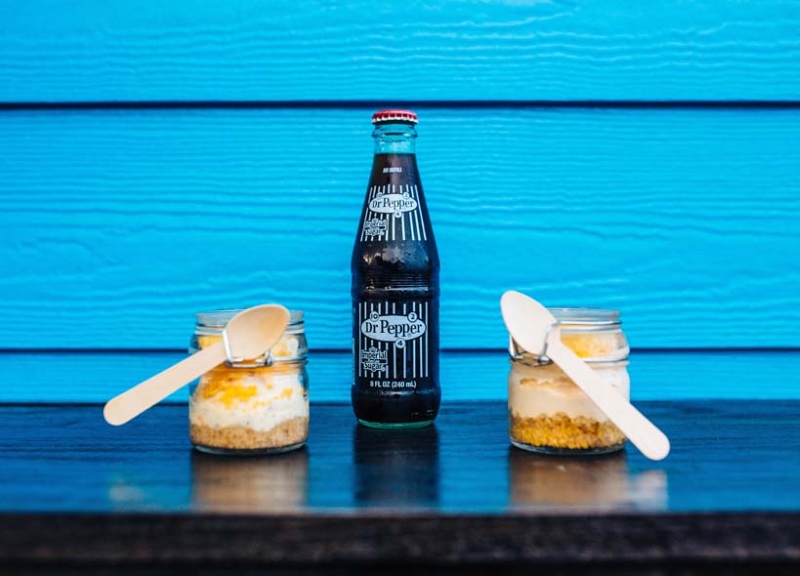 OK, beyond your own spot, what's your favorite place to eat out in Dallas?
This is hard. I wish Joyce and Gigi's would come back. I love The Blind Butcher, Velvet Taco, Start because I'm addicted to their savory chicken tater, The Porch for their grilled cheese and tomato soup and that butter cake and Cafe Momentum. Also, Cosmic Cafe holds a special place in my heart because it's the very first restaurant I went on a journey to discover when I moved here 10 years ago.
And what do you cook at home?
When I'm home, I'm addicted to warm, soft foods such as oatmeal, cream of wheat, soups, casseroles, grits, risotto, grilled cheese sandwiches, and warm and baked sweet potatoes. All of these foods are comforting and provide me with this great inner joy I can't explain. I tend to be considered as a weird foodie because I experiment with the not-so-typical renditions of some staples, such as cooking savory oatmeal as a side dish for my dinner by making it as rice, and making Spanish flavored oatmeal or broccoli cheese oatmeal, and so on.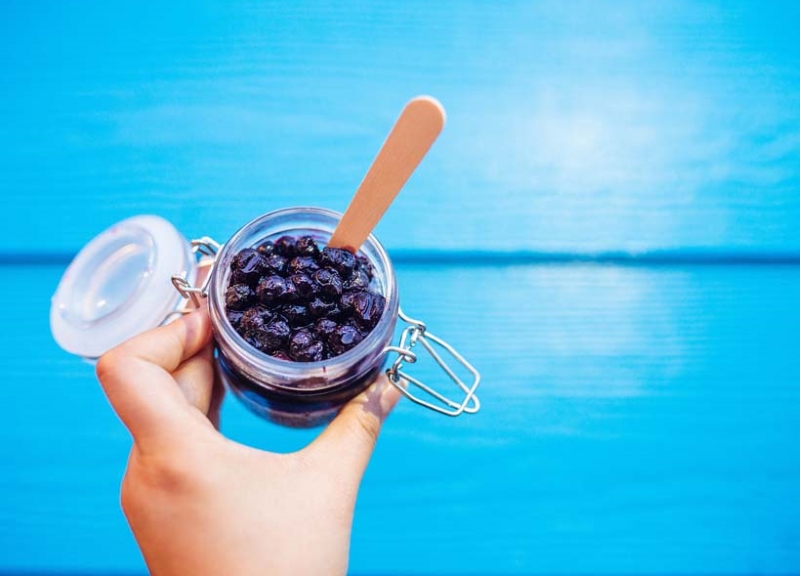 Hey, comfort food is comfort food, right? Can you tell us what else you're working on right now?
There are so many — but it's mostly shipping Val's Cheesecakes jars and whole cheesecakes nationally, vegan cheesecake jars and cheesecake ice cream.
And what about long-term?
We would very much like a location in Fort Worth. We'd also love more quick-stop locations throughout the Metroplex. And then, of course, locations in Houston and Austin. That would be so cheesecakely sweet!
Photo of Val Jean-Bart by Annie Shannon. All others by Kathy Tran. Know another food business worth highlighting in this space? Get in touch with foodbitch! Like a good cover band, she takes requests.