Looking Back At Benji, Office Space, Robocop, Bottle Rocket, Born On The Fourth Of July And Five More Classic Films Shot In And Around North Texas.
"Remember that dog Benji?" a friend recently asked me.
"That dog from the movies?" I replied. "Yeah, what about him?"
His conversation-ending reply: "He was pretty cute."
And you know what? My friend was right. Benji was, like, totally cute. That got us thinking.
About Benji, I mean. And that got us searching on the Internet for some answers about the pup's history. And that's when we learned that Benji was actually filmed in North Texas. That fact kind of blew our minds. And it made us wonder where Benji falls in the pantheon of movies filmed in the region. So we scoured the Internet and found dozens of other great films shot on location in this neck of the woods.
Here are our 10 favorites.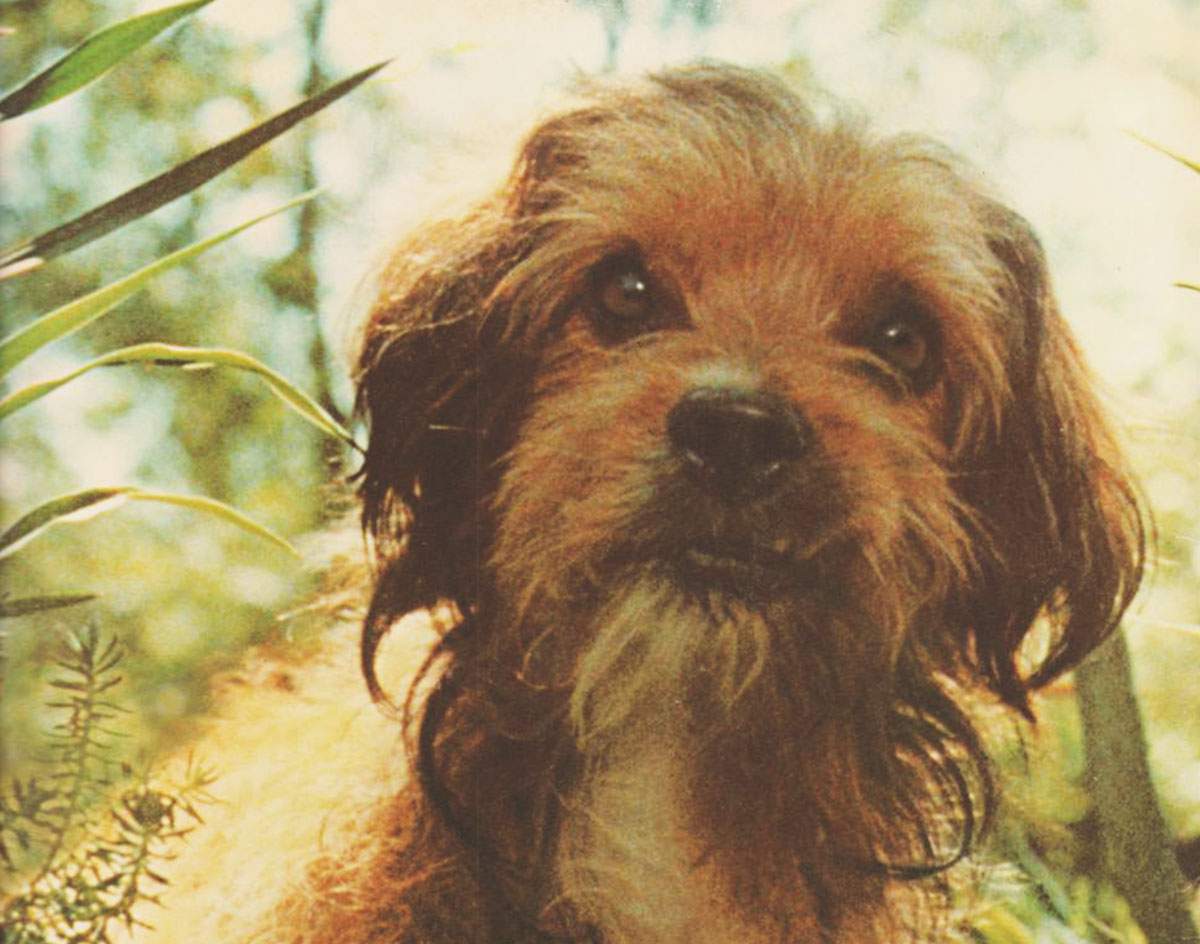 Benji (1974)
Filming Locations: Denton, McKinney.
Synopsis: A loveable stray dog seemingly befriends an entire small Texas town and ultimately saves some kidnapped children.
Production Note: The "haunted house" where the children were being held is located at 1104 South Tennessee Street in McKinney, and has since been turned into a bed and breakfast called Dowell House. In an unrelated note, the dog who played Benji was a 17-year-old mixed breed (Miniature Poodle, Cocker Spaniel, and Schnauzer) named Higgins who appeared in several films in his 14-year career.
Logan's Run (1976)
Filming Locations: Hulen Mall, Fort Worth Water Gardens, Dallas Market Center, Burton Park Building.
Synopsis: In 2774, humans are living carefree existences in a seemingly idyllic society. The only catch is that everyone's lives must be terminated when they reach the age of 30. Some, like the title character Logan, attempt to "run" to escape their fates until they're ultimately tracked down by Sandmen.
Production Note: Most of the scenes filmed in 'The City' were filmed in former local mall Dallas Market Center, because apparently in the 2700s utopian cities will most likely resemble 1970s shopping malls. The Dallas Market Center was demolished in 2006.
Necessary Roughness (1991)
Filming Locations: Denton, Azle, Dallas, Fort Worth.
Synopsis: A university is forced to start their season with an entire set of new players and coaches. Luckily, they discover that an aging Scott Bakula still has a year of eligibility left and that Kathy Ireland can kick field goals. The "death penalty" aspect was inspired by SMU's 1987 violations.
Production Note: Much of the film was shot on the UNT campus, whose school colors — green and white — were the same as the film's fictional Texas State Armadillos. The film was made before Southwest Texas State shortened their name to just Texas State. Coincidentally, the real Texas State's mascot, the Bobcats, was the same mascot of the team the Armadillos played in their season opener.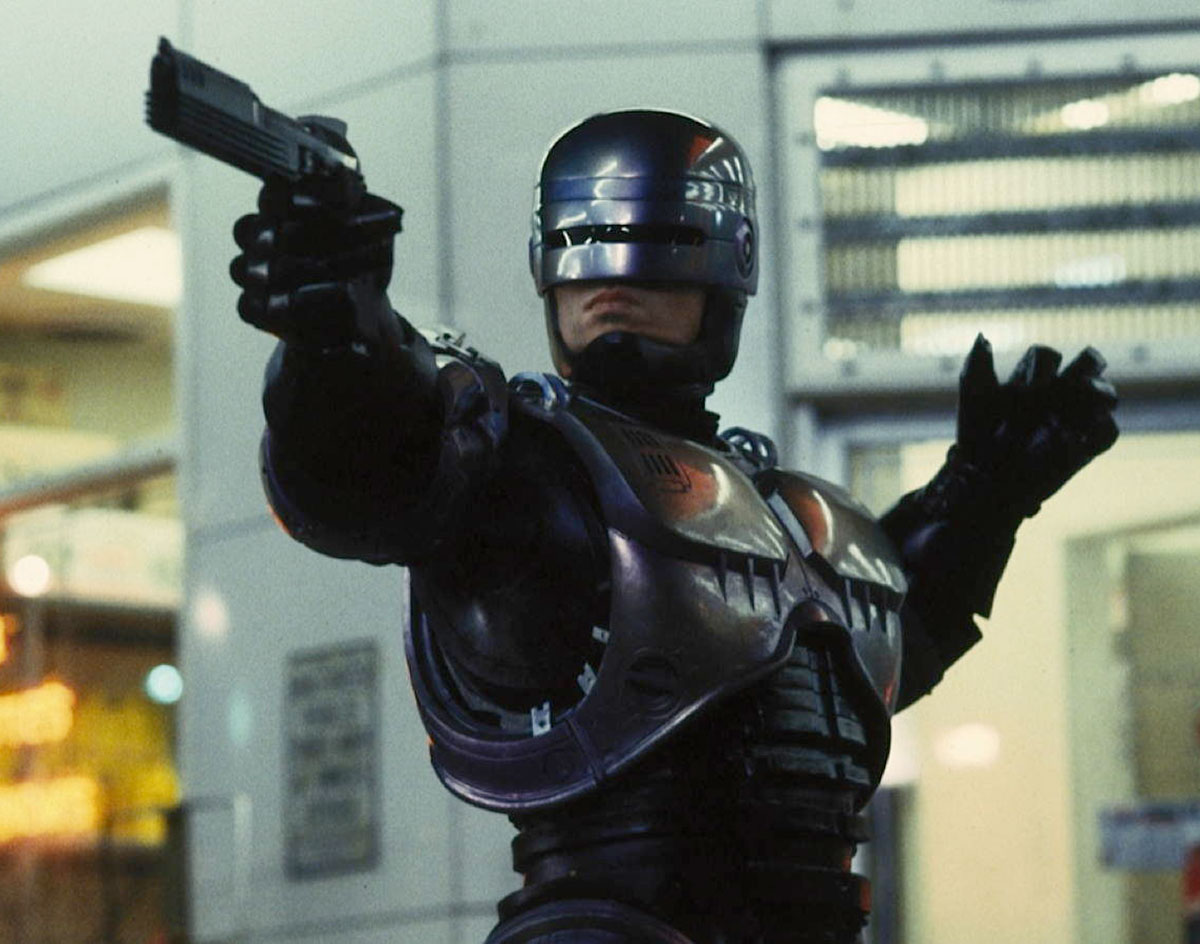 Robocop (1987)
Filming Locations: Studios at Las Colinas, Sons of Hermann Hall, Fountain Place, City Hall, Reunion Tower, Plaza of the Americas. (See a comparison between what many of these locations looked like on screen versus now right here.)
Synopsis: When veteran police officer Alex Murphy is killed in the line of duty, his body is used by a shady corporation to create the first RoboCop, who is subsequently able to handle most of the city's violent crime single-handedly.
Production Note: Isn't it interesting how much futuristic Detroit resembled 1980s Dallas? Guess our architecture was just that far ahead of the curve. And no, producers did not actually blow up one of our local gas stations. The place is actually still standing, and we hear they sell pottery now.
State Fair (1962)
Filming Locations: Dallas.
Synopsis: The Frake family takes a trip to the State Fair of Texas to show their prized hog, to enter a mincemeat competition and to take part a racing event. Somehow, they still have some time left over to find romances.
Production Note: Between the stage version and the film adaptation, the Iowa State Fair location was changed to the State Fair of Texas. The musical number "All I Owe Ioway" had to be cut and replaced with "The Little Things In Texas." Also, the Tilt-A-Whirl from the film is now located at a theme park in Golden, Colorado.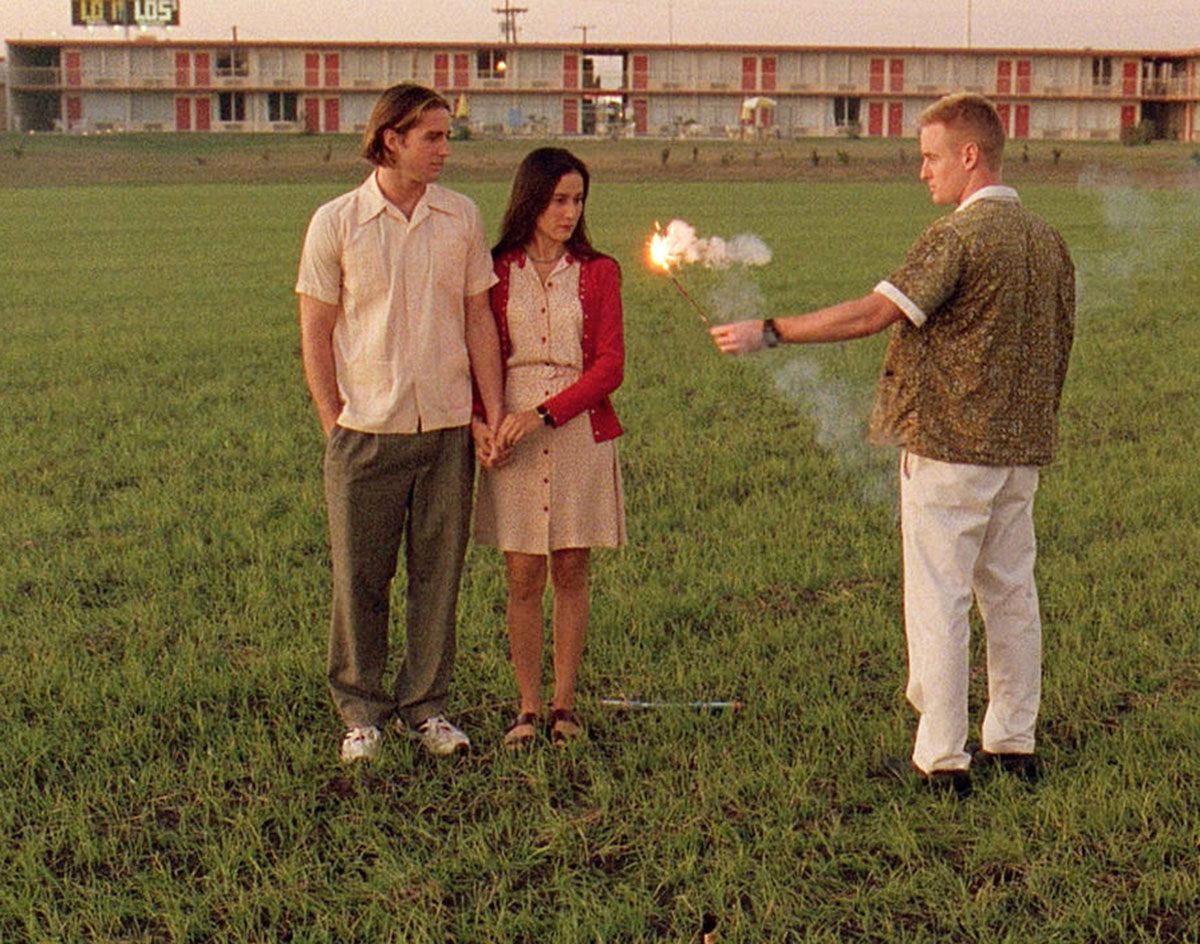 Bottle Rocket (1996)
Filming Locations: Dallas, Fort Worth, Hillsboro, St. Mark's School.
Synopsis: Dignan (played by Owen Wilson) "busts" his brother Anthony (played by his real life brother Luke) out of a mental hospital that he had voluntarily checked himself into. Together, they embark on a 75-year plan which includes a heist and a life on the lam.
Production Note: It's the film that launched the careers of the Dallas-raised Owen and Luke Wilson, as well as acclaimed director Wes Anderson. When the Days Inn Hillsboro (where most of the hideout scenes were filmed) was facing closure, hoards of Anderson fans began staying at the motel in an effort to save it. If you want to hole up in the Bottle Rocket suite, ask for room 212.
JFK (1991)
Filming Locations: Studios at Las Colinas, Dallas, Dealey Plaza, Fort Worth.
Synopsis: A semi-fictional look at the JFK assassination through the eyes of New Orleans district attorney Jim Garrison.
Production Note: Director Oliver Stone paid $4 million to restore Dealey Plaza to 1963 conditions for the movie. He paid an additional $50,000 to be allowed to film from Oswald's exact perch in the school book depository building. And, even then, he was only allowed to have five crew members on site at any given time.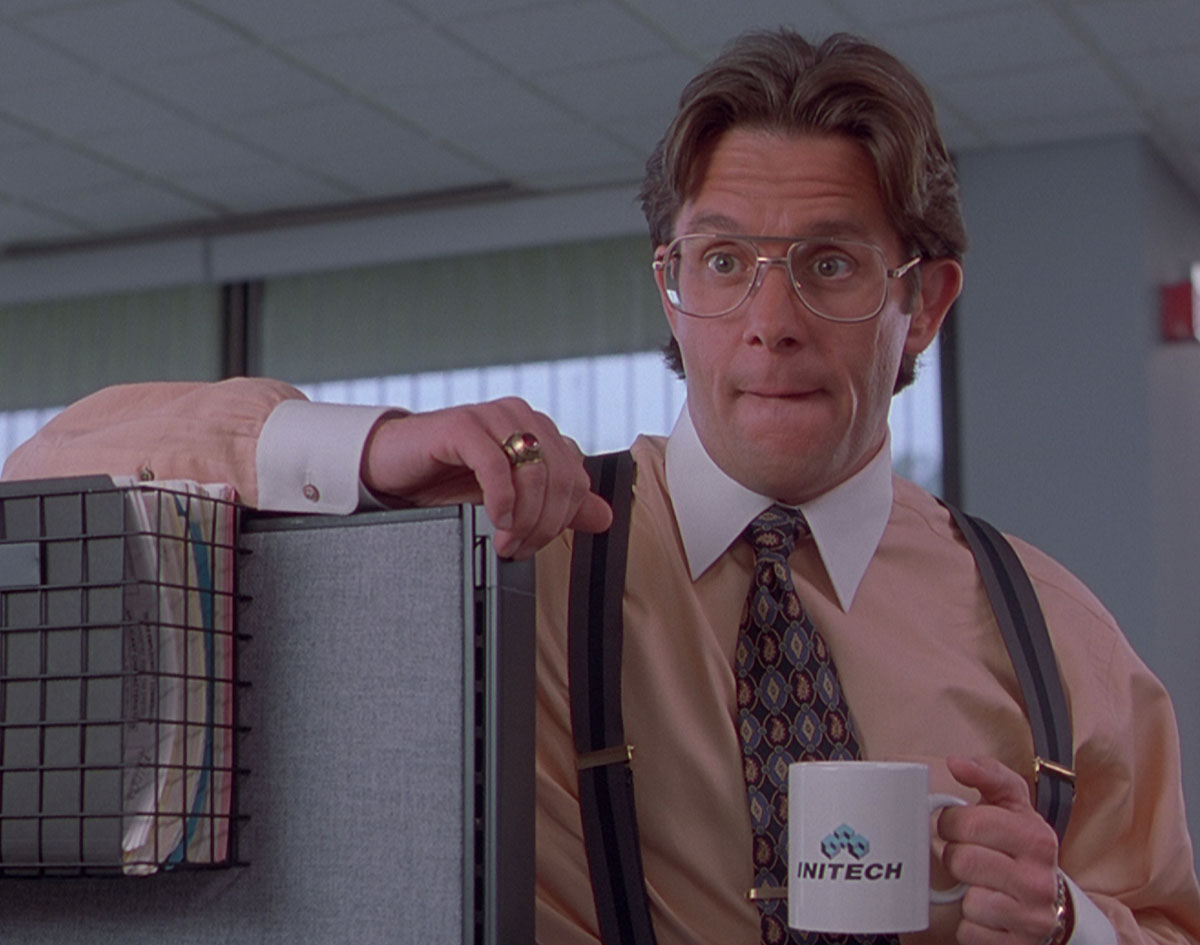 Office Space (1999)
Filming Locations: Las Colinas, Dallas, Austin.
Synopsis: Worker bee computer programmer Peter Gibbons becomes hypnotized at a party and becomes a carefree slacker type. Despite this, he manages to rack up promotions, get involved in a money laundering scheme and sleep with Jennifer Aniston. Oh yeah, and a building is set on fire.
Production Note: While a lot of the film was actually shot in Austin, our favorite highway, I-635, gets plenty of shine in overhead shots of traffic. At another point in the film, Diedrich Bader's character Lawrence mentions that he's doing some drywall at a new McDonald's in "Las Colindas."
Problem Child (1990)
Filming Locations: Studios at Las Colinas, Dallas, Farmers Branch, Fort Worth, Mesquite.
Synopsis: John Ritter adopts seven-year-old Junior, who proceeds to raise hell by bulldozing a mobile home, attacking little leaguers with a baseball bat and ultimately being kidnapped by his serial killer pen-pal played by Michael Richards.
Production Note: The notable State Fair-related scenes were actually shot months before the Fair actually opened. Producers brought in thousands of extras to make it seem otherwise, and paid the State Fair of Texas a small fortune to get them to start the rides up.
Born on the Fourth of July (1989)
Filming Locations: Studios at Las Colinas, SMU, Oak Cliff, Henderson Elementary, Dallas Convention Center, Sunset High School.
Synopsis: After two tours of duty in Vietnam, injured vet Ron Kovic ultimately becomes an anti-war activist after feeling betrayed by his country.
Production Note: The second Oliver Stone picture on this list, this film also earned Tom Cruise his first Academy Award nomination. The bar where Cruise got into a fight was SMU Boulevard sports bar Milo Butterfingers.