A Look At RoboCop's Dallas Shooting Locations, Then and Now.
There are two awesome facts about Paul Verhoeven's RoboCop that should make every Dallasite proud: 1) Peter Weller, RoboCop himself, graduated from the University of North Texas; and, 2) even cooler, key locations from the film were shot in Dallas.
Since RoboCop had such an impact on the film industry (spawning two sequels and a shitty remake), we thought it would be groovy to venture out on location and revisit some of those hyper-violent scenes filmed right around the Dallas — or should we say "futuristic Detroit"?
Some locations are now as boring and flat as you can imagine, but it's still fascinating to look at with a comparison from the film, which we've also supplied.
So here's a trip down RoboCop memory lane. Dead or alive, you're coming with us.
Muggerfuckers.
Here, two thugs tried to mug and rape a woman, but ended up meeting a blood-soaked end at the metallic hands of RoboCop instead. Located at the corner of South Central Expressway and Main Street, the building with the red neon strip where the chase began was the Dallas Public Safety Supply Building, but now it appears to be the Dallas Crackhead Supply Building.
Then.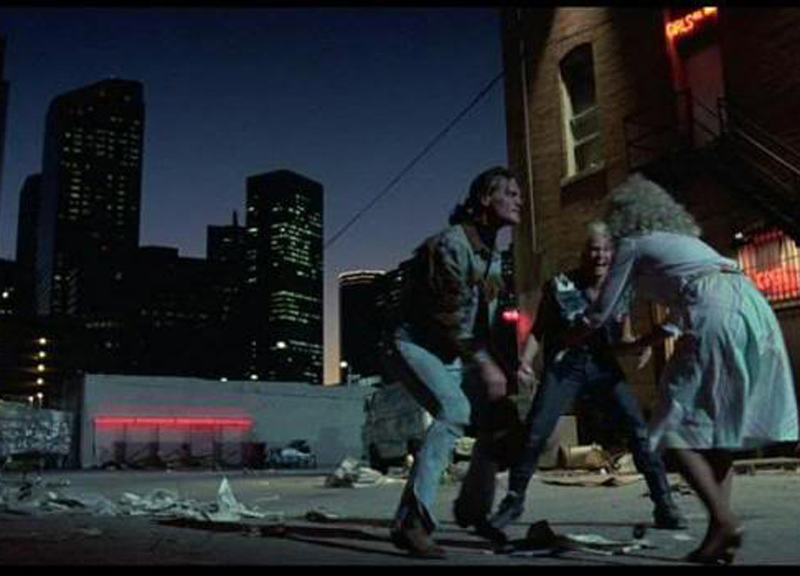 Now.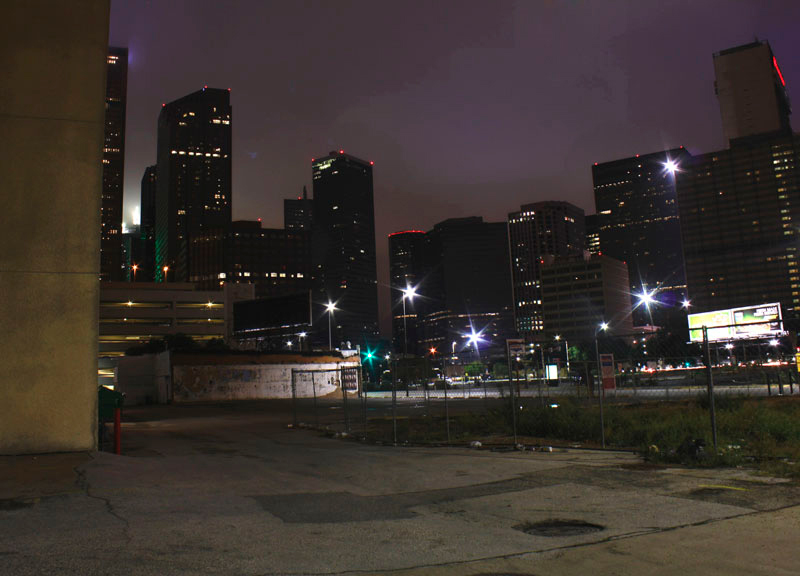 Kaboom.
Boddericker (RoboCop's nemesis) and his gang hit the streets for a night of blowing up shit and looting. Smith Electronics was used solely for the movie and the building was also the same location for the strip club.
Then.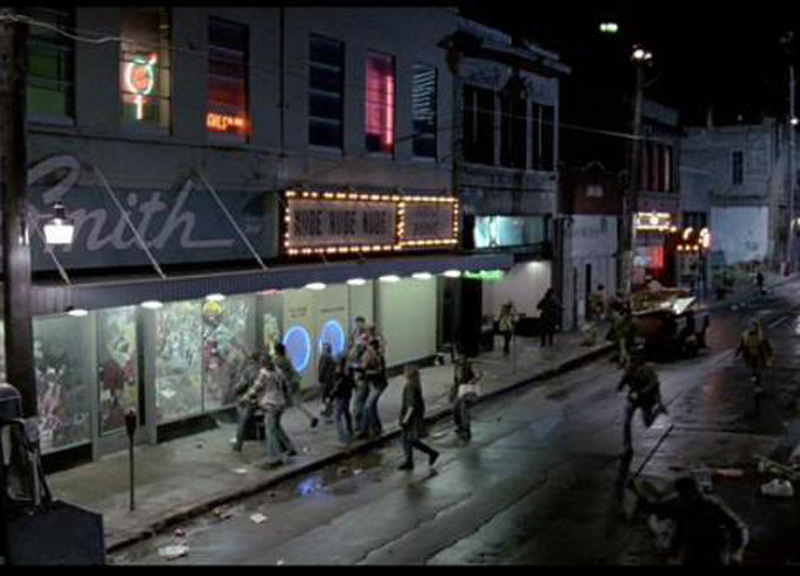 Now.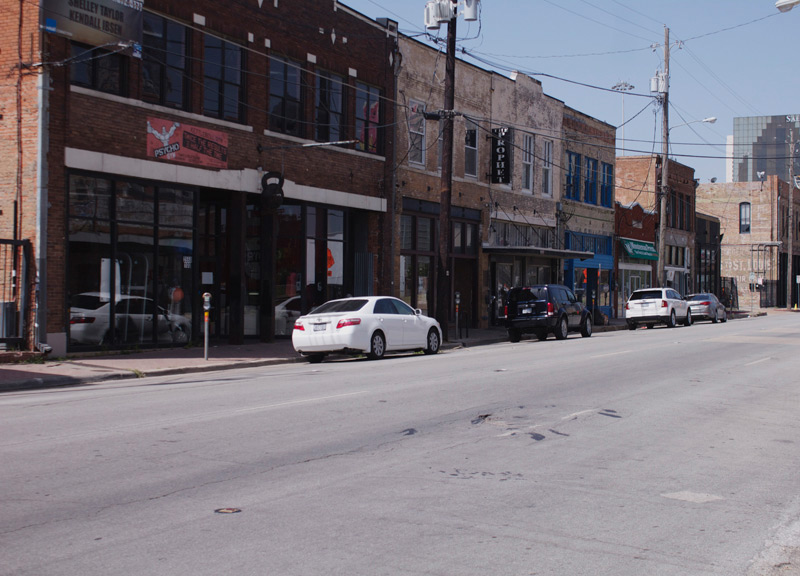 OCP Headquarters.
The exterior for OCP headquarters, where RoboCop heads to for the final scene in the film, is a digitally altered version of Dallas City Hall, located at 1500 Marilla Drive. It still looks the same, although there have been no reports of bad guys falling out of windows since RoboCop wrapped.
Then.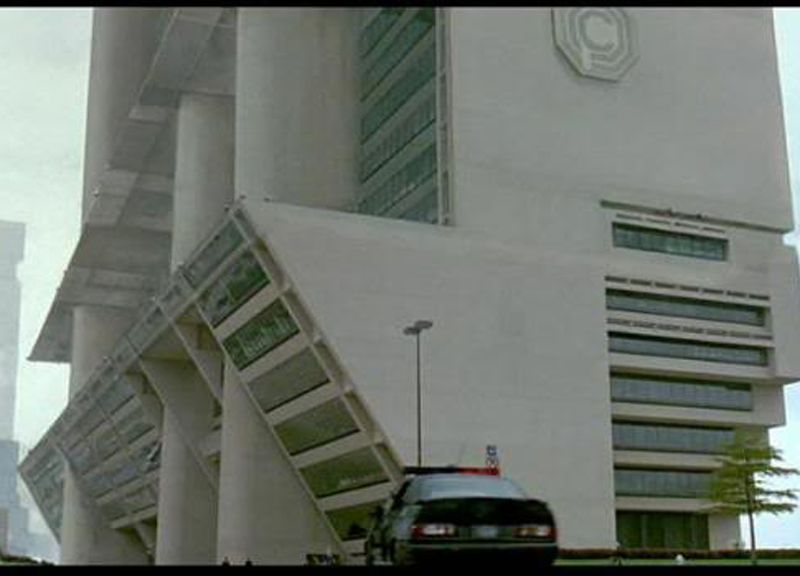 Now.
Passing Gas.
This is the scene when RoboCop catches up — and kills — one of the men responsible for his death-before-cyborg, but not before the man blows this gas station the fuck up. Located at Ross and Boll, this location is now a boring parking lot.
Then.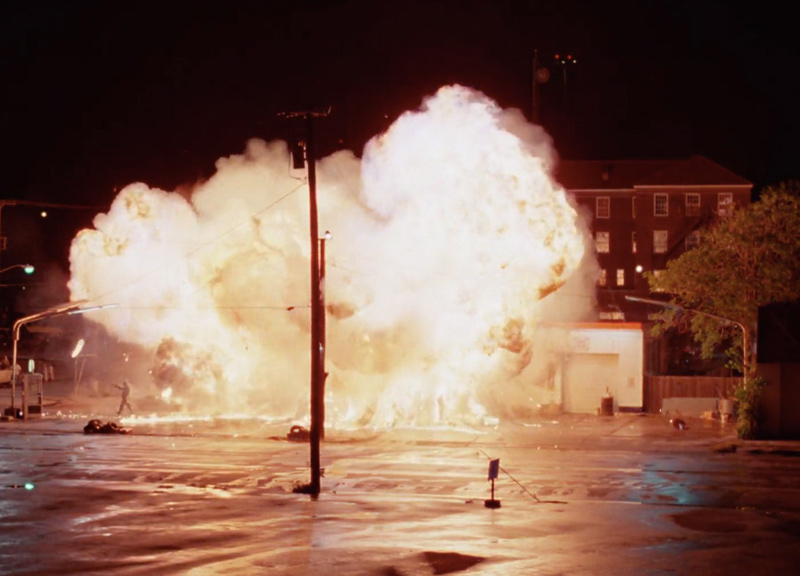 Now.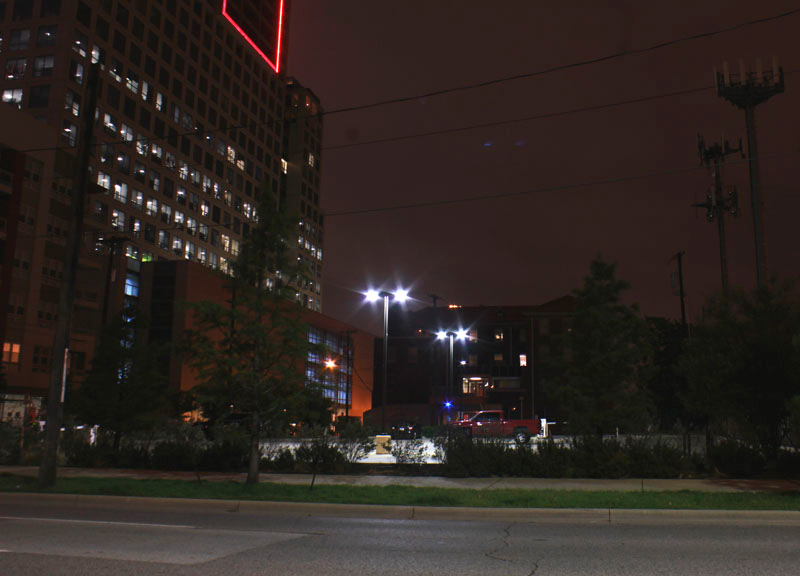 Coffee Break.
Shot on location, Murphy and his partner Lewis enjoy a coffee break with the Dallas skyline in the background.
Then.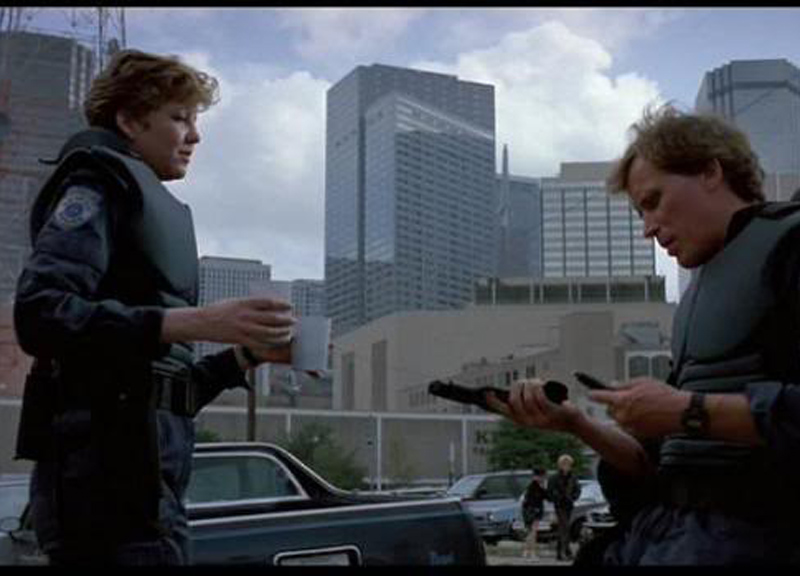 Now.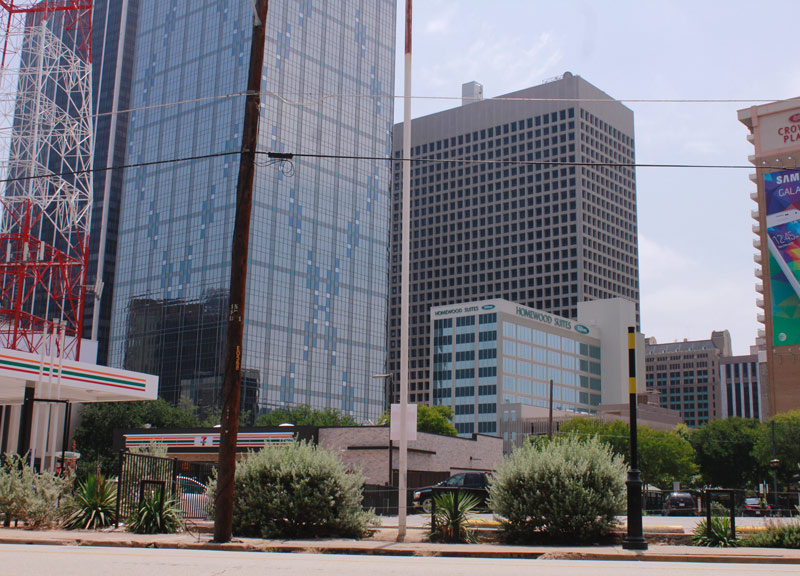 High Speed Pursuit.
Another on location shoot with the skyline in the background. This scene takes place at the beginning, when Murphy (pre-RoboCop) is chasing the baddies, his soon-to-be archenemies.
Then.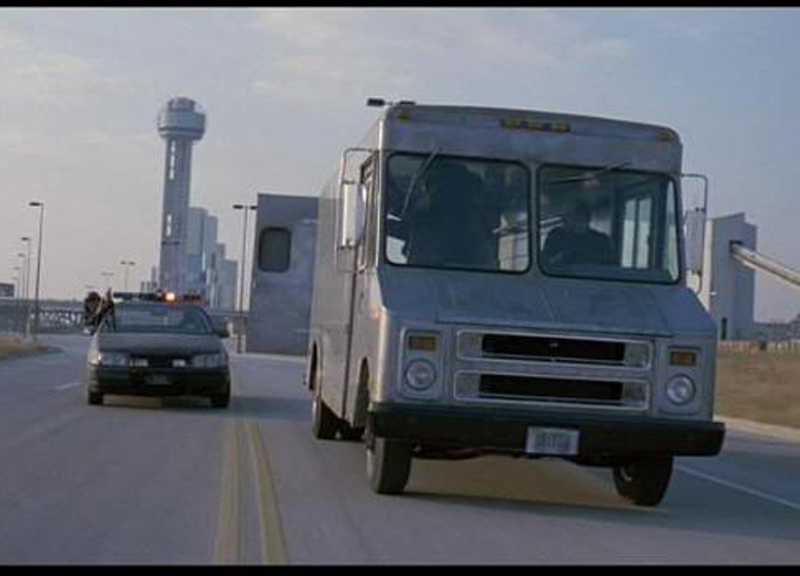 Now.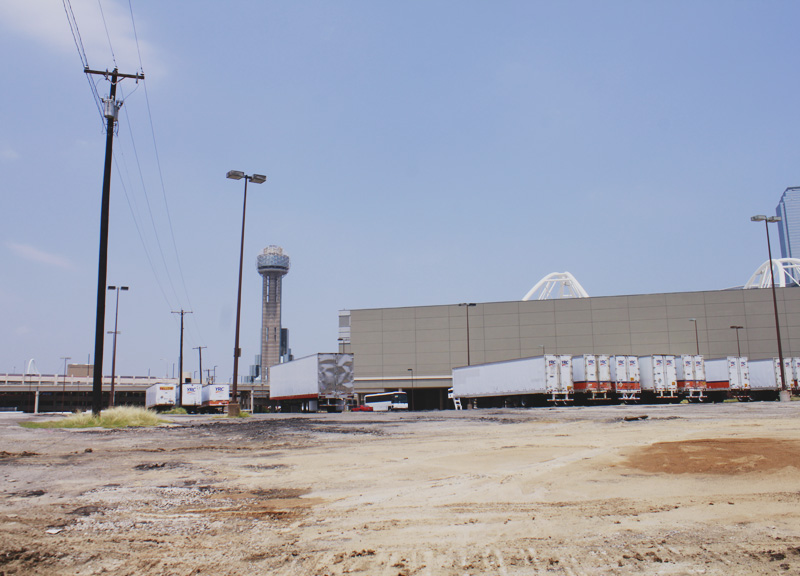 Detroit Police Department.
The (now-defunct) old Dallas High School was used as the exterior for the Detroit Police Department. Located at 2214 Bryan Street. After sitting vacant for nearly 20 years, the building is currently being redeveloped as apartments.
Then.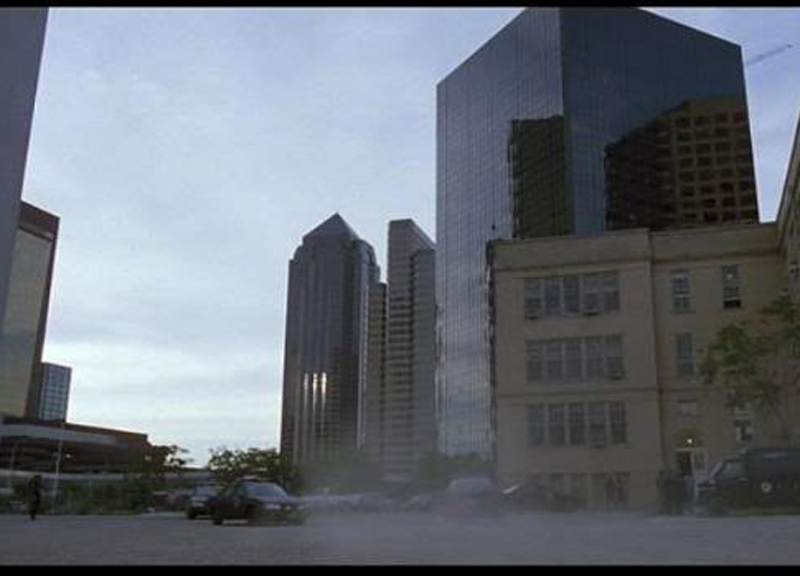 Now.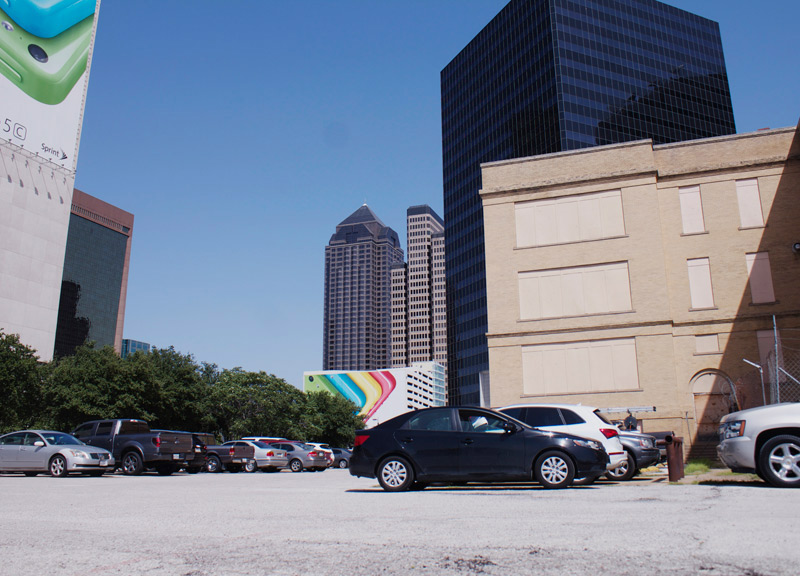 Current photos by Ashley Gongora.