Can Your Dallas Stars Pull Off And Upset Knock The Nashville Predators On Their Butts In The First Round Of The NHL Playoffs? Let's Preview This Sumbitch.
After a long and drama-filled school year imbued with injury, insult and intrigue, Your Dallas Stars have finally made it to the big dance!
Better yet, Tyler Seguin & The Bois arrive to the party wearing the sharpest Victory Green™ suits from Lombardo Custom Apparel, and with boutonnieres securely pinned to their lapels and corsages in hand, they eagerly scan Lord Stanley's dancefloor for a glimpse of Gold and Navy Blue.
In a moment of serendipity, "Dreamweaver" graces the air and Seguin locks eyes with his dance partner for the evening — a Swiss exchange student who also happens to be the Nashville Predators' captain (and belle of the ball), Roman Josi.
Josi sheepishly smiles at Seguin, teasing his well-coiffed hair. Instinctively ,the nervous pair serpentine through the packed gym-turned-faux-nightclub toward one another. The Stars' centerman does his best to avoid the flailing limbs of Fortnite dances and noxious clouds of Axe Body Spray.
This is Tyler's big night, and he's determined to make it perfect.
After what feels like an eternity, Seguin finally reaches Josi.
"Finally, we're face-to-face at last," Seguin says to himself.
Wiping his sweaty palms on his freshly pleated cummerbund, he clears his throat and takes a deep breathe while thinking, "This is it, Seggy! You've been preparing all year for this moment. Don't screw this up!"
All of a sudden, a terrifying scream fills the gymnasium. All heads turn towards the double-door entrance as the DJ's record scratches to a halt right on cue. A collective gasp emanates from a crowd, which is now overcome with abject fear as the lurid stench of sulfur and vodka envelopes the once joyous collective.
Slowly and menacingly, a large and barbaric figure lurches out of the darkness of the doorway. A disco ball, oblivious to the presence of danger, sardonically casts a beam of light upon an outstretched fist covered in inhumanely coarse black hair.
Clenched between the creature's bristled fingers hangs a single banana peel dramatically suspended behind the veil of dance floor fog before being casually tossed to the hardwood floor.
Taking one step forward, the malevolent presence reveals itself, confirming what the Predators' captain has feared since 2012. The angry ex, the crazy beast, the devil himself has returned for blood.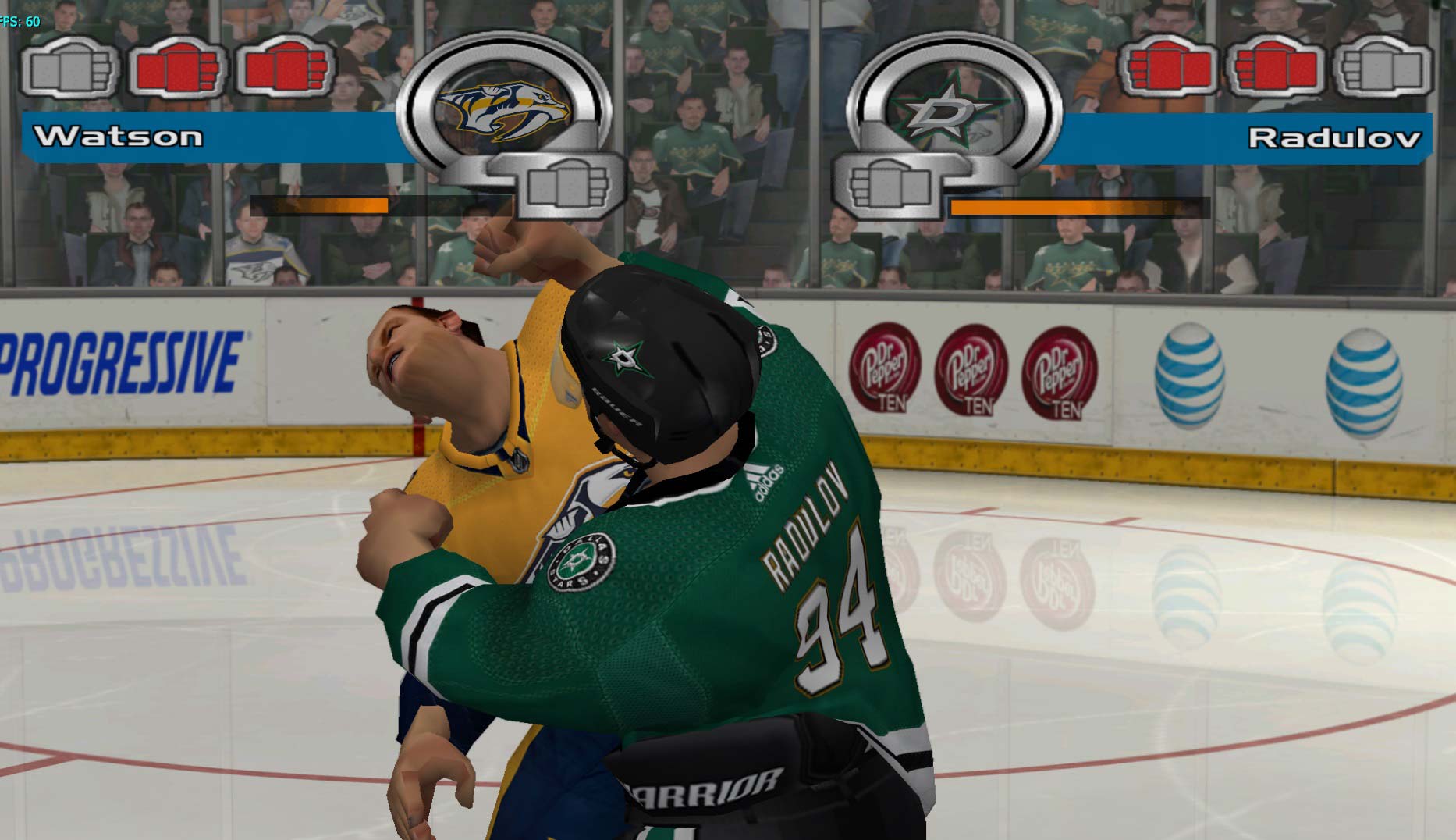 Well, that was… interesting!
Apologies, folks. Forechecking™ was inspired by an odd dream last night that was set in a John Hughes/Clive Barker-esque '80 film. In it, Roope Hintz was leaning out of a jeep and hollering at passersby to come to his bitchin' beach party. I mean, with a smirk and lettuce like that, he looks the part! Right?
Let's see, what else is going on? Hmm. Oh, yeah! Playoff hockey!
So, how do Your Wildcard Dallas Stars match up against the Central Division Champs? Our shocking breakdown of Round One will literally melt your face. Seriously, you will freak when you see our predictions!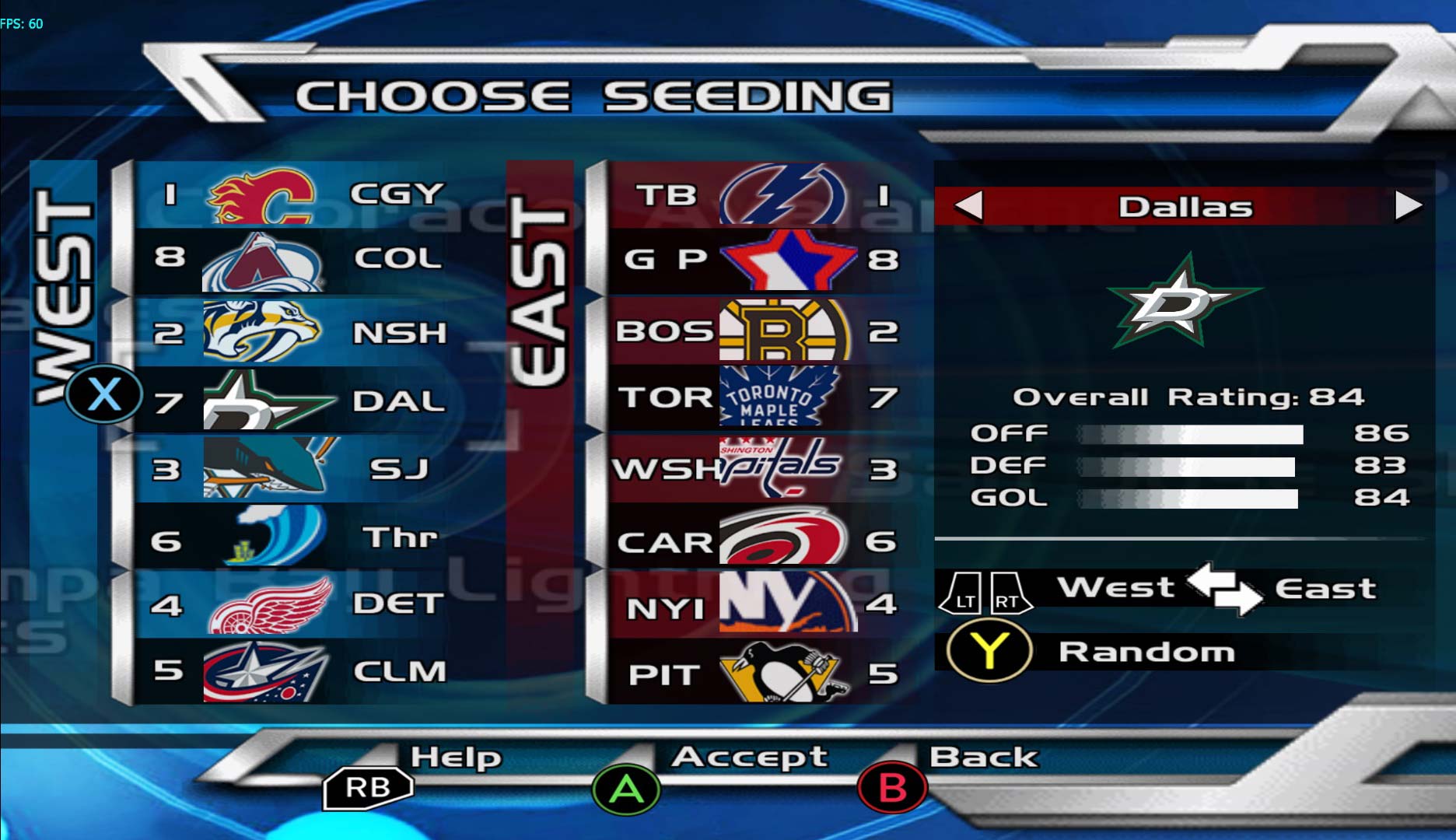 Offense!
Dallas: It's been well-documented at this point that Dallas doesn't score much. With only 209 goals on the season, the Stars were third from the basement in NHL scoring this year, with only Anaheim and Los Angeles scoring less this season. Of the bottom 10 scoring teams in the NHL this season, only Dallas and the New York Islanders made the postseason — and they both have exemplary goaltending play to thank for getting them this far. Can a finally healthy Mats Zuccarello, who the Stars traded for but haven't yet been album to get much ice time due to injury, elevate this offense from water pistol to super soaker? Possibly! But in a defense-first series like this one, players of Radek Faksa's ilk are the ones who tend to come up big. Dallas has scored some marshmallow-soft goals this year against Nashville, though, and a little more of that puck luck will go a long way. Additionally, Nashville is prone to allowing net-front shots on high-danger passes, which is also the only way Dallas consistency scores. So, yeah, that bodes well!
Nashville: Preds fans shouldn't laugh too hard at the woeful Stars offense. The Preds' goal-scoring exploits haven't really been that much better. Still, 236 goals is more than 209 (and enough to win the Central Division, apparently). And Viktor Arvidsson, who leads all Predators in goals with 34, has only played in 58 games this season, which is a testament to the winger's scoring prowess. He'll likely be Miro Heiskanen's assignment to shut down. Elsewhere on the roster, the Preds' bottom nine contributes more than the Stars' bottom nine, making for a modestly more dangerous scoring threat overall. Keep an eye on Nick Bonino!
Advantage: Nashville.
Defense!
Dallas: The Stars' D is led by the Scandinavian Three. Esa Lindell, John Klingberg and Miro Heiskanen have paced the defense all season long amidst injuries and uncertainty. Aside from Lindell and Roman Polak, though, there isn't much physical oomph in the back end for Dallas, as this team would much rather steer opposing forwards into distant shooting lanes than battle things out in the slot. Poke-checks and puck flips have been the Stars' M.O. all year, so expect more of the same in the playoffs. While we're confident in the Dallas D overall and love what Taylor Fedun brings to the bottom pair, we have to admit that we do find ourselves holding our breath whenever Ben Lovejoy is on the ice.
Nashville: The Predators boast the best top-four combo in the Central Division, making it very difficult to get a favorable match-up against them. Roman Josi, Mattias Ekholm, P.K. Subban and Ryan Ellis are the heart and soul of this team, confidently patrolling the Preds' blue line while generating offense with above-average passing and zone entries. Defensively, this unit is good — but not great. So, the less time the Predators D has with the puck on its sticks, the better for Dallas. It's all about offense with this crew, as three of the top six point-getters for Nashville are D men, with Josi and Ekholm being especially damn good at driving play. Look for Jim Montgomery to sneak Tyler Seguin's line out against the Preds' third pairing of Dan Hamhius and Dante Fabbro/Yannick Weber as often as he can.
Advantage: Nashville.
Goaltending!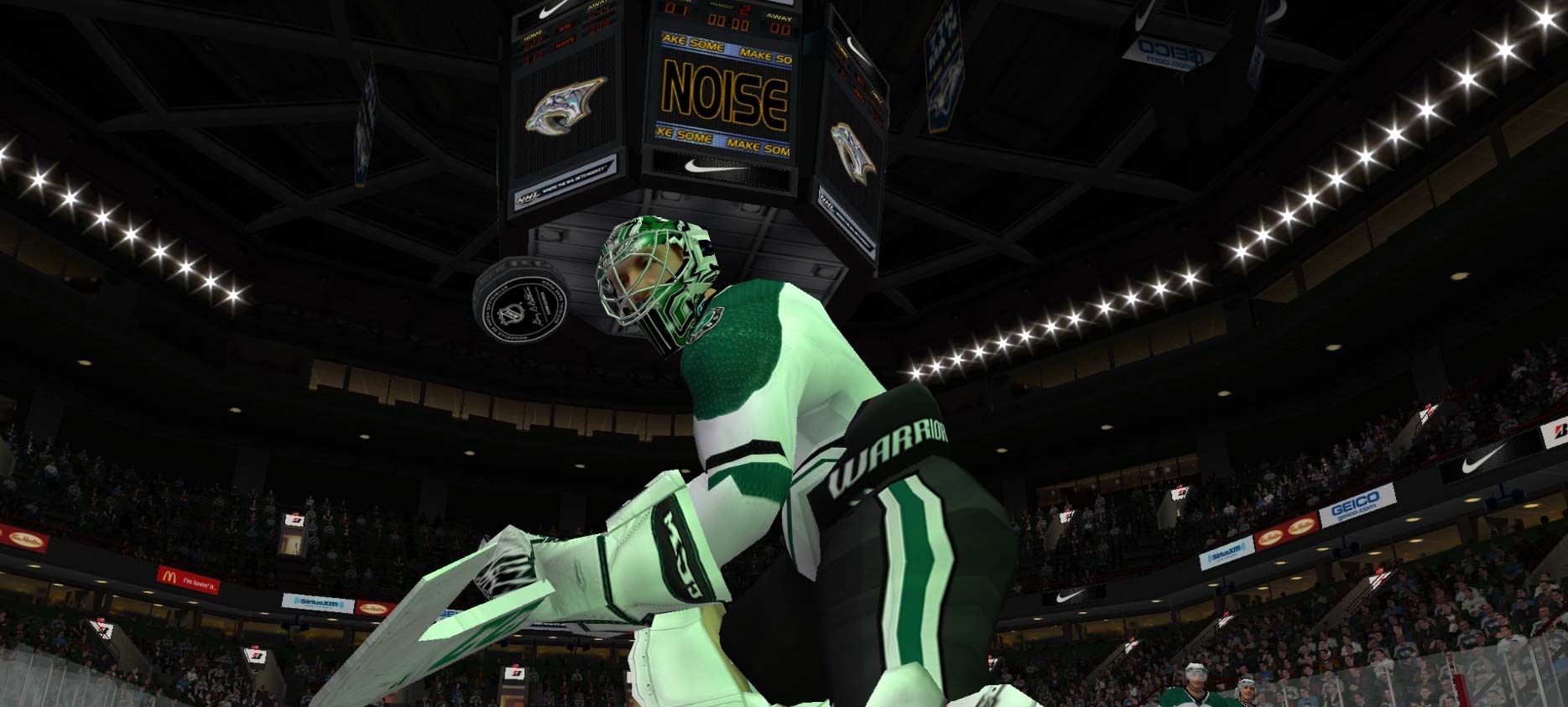 Dallas: With shutouts in six of his last 15 games, Ben Bishop is on fire right now! But he must remain lit for Dallas to defeat the back-to-back Central Division champs. During this year's regular season series, the Predators were prone to frustration when facing quality netminding — and particularly in their home barn. Many Nashville's shots on goal against Dallas were from distance in the team's five match-ups this season, leading to some inflated shot-on-goal totals for the Preds. If Bish can duplicate some of his backup Anton Khudobin's magic displayed previously in Tennessee, the Stars goalie can occupy some serious real estate in the minds of the Preds. If not, Dobby's got this team on lock. Ya heard?
Nashville: Pekka Rinne has put in yet another quality season for the Predators in 2018-2019. Riding a four-game winning streak into the postseason, the 36-year-old veteran knows the window is closing on his chances to win the Stanley Cup, and he seems intent on returning to the Finals after losing to the Penguins in 2017. After winning last season's President's Trophy, the Predators were unceremoniously eliminated in the second round of that year's playoffs by the Winnipeg Jets, with Pekka taking the brunt of criticism due to his puffy 3.07 GAA, which had many wondering if backup and heir apparent Juuse Saros would graduate to starter in his stead this season. Well, not just yet. When on his A-game, Pekka remains quite formidable, and he surely can steal a game or two for the low-scoring Preds.
Advantage: It's close, but we're calling this one for Dallas.
Special Teams.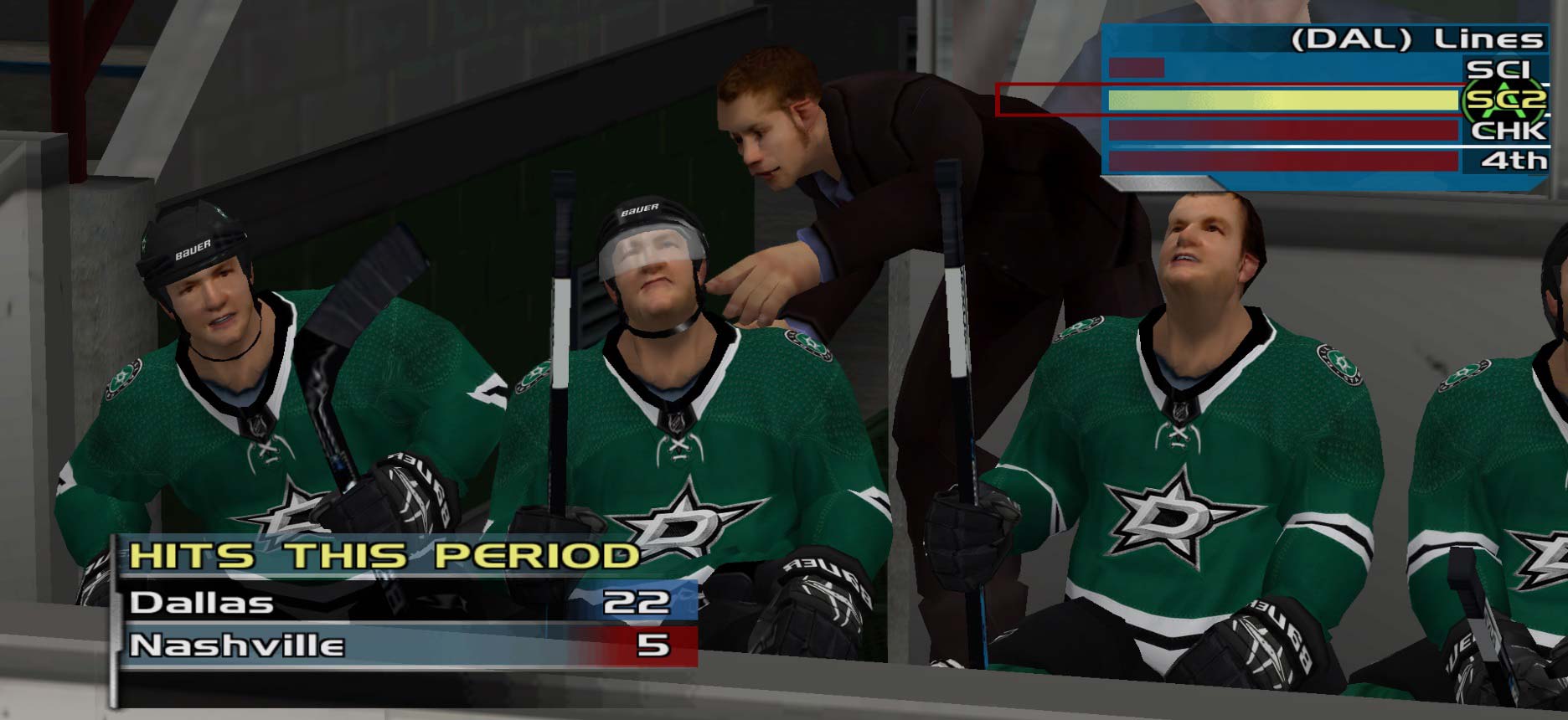 Dallas: Somewhat surprisingly considering the scoring woes that plagued Dallas all season long, this team's power play has quietly developed into a consistent contributor. Sitting just above the Washington Capitals, the Stars have the league's 11th-best power play, which finds them scoring at a healthy 21 percent clip. In addition to the power play's effectiveness with the puck, Dallas has only allowed four shorthanded goals against compared to the Nashville's eight. Unsurprisingly, Dallas is also dominant on the penalty kill, and its 82.8 stopping percentage puts them fifth in the NHL rankings.
Nashville: The Preds are truly excellent at drawing penalties, ranking fourth in the league with a penalty minute differential of -82. Meanwhile the team only averages 18.2 hits per game, which is only good for 28th in the league. Color us surprised! The reputation of the Predators being a hard-hitting team no longer seems to be the reality, as the lack of hits (an arbitrary stat, we agree) in relation to penalties tells us that Nashville is not often caught scrambling or playing undisciplined hockey. That hard work drawing calls is futile, however, as their dreadful power play is the league's worst. They've only scored 33 goals in 255 opportunities! That's a shockingly bad conversion rate of just 12.9 percent. Bad power plays can suck the life right out of team, folks! Still, their penalty kill is as excellent as expected, with an 82.1 percentage that puts the Preds neck and neck with the Stars' own PK unit.
Advantage: Dallas.
X-Factors.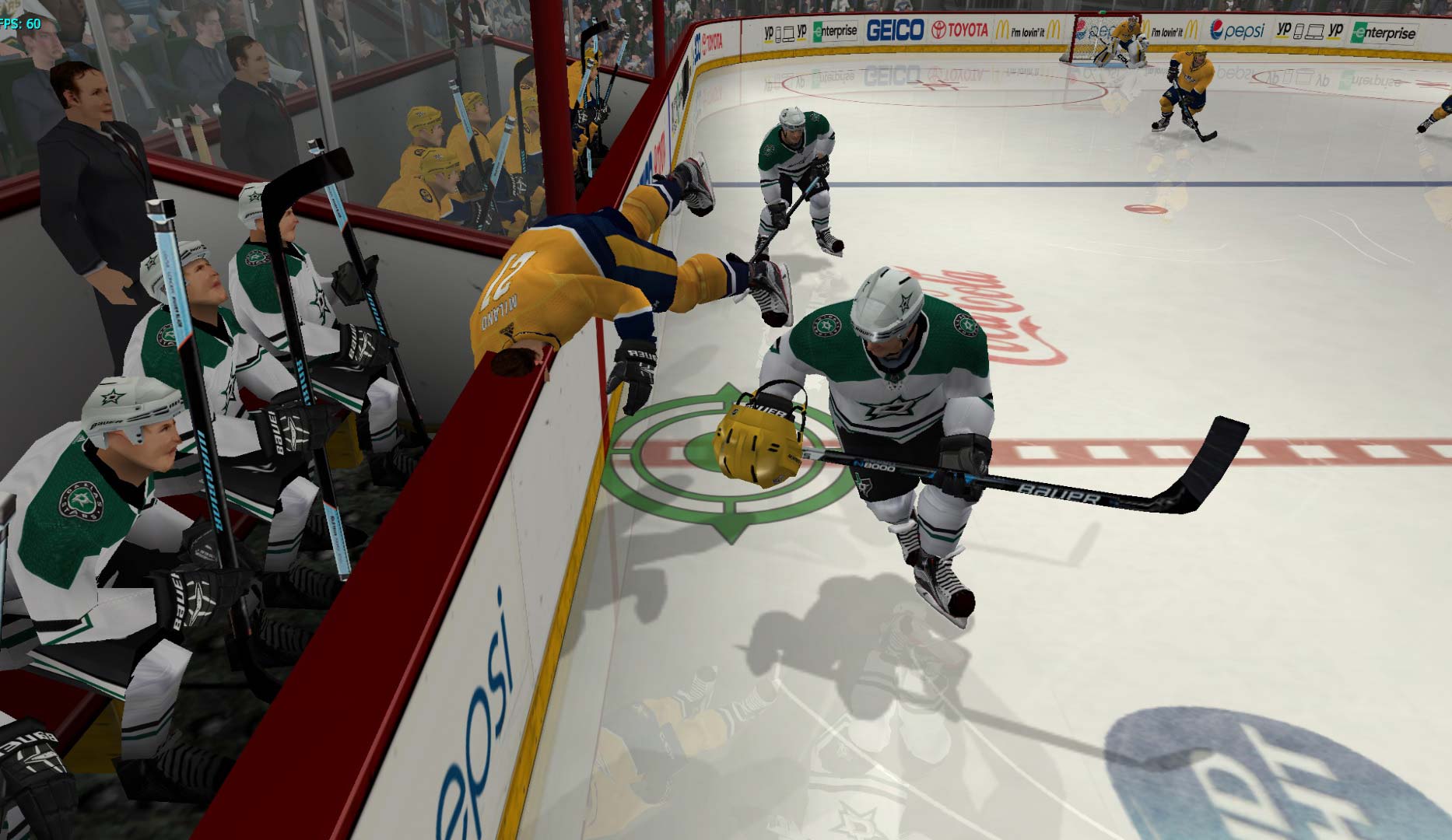 Dallas: Alexander Radulov. The former Predator will likely be booed mercilessly by the Smashville faithful, but much like The Incredible Hulk, Radulov only grows stronger with anger! RADULOV LEAD TEAM TO VICTORY!
Nashville: The power play. If the Predators can somehow figure out how to score with a man advantage, they will certainly have a decisive edge. If their power play continues to falter, visions of Bish and Dobby will haunt them all summer long.
Advantage: Push!
Fearless Forechecking™ Prediction.
Obviously, the second-seeded Predators are favored over your seventh-seeded Stars by most pundits in the lamestream media. But in this battle of offensively stunted teams, Dallas may only need four goals to win this series! Nashville merely adopted the dark; Dallas was born in it. Also? Ol' Seggy says he's ready to "do some damage." Stars in seven!
Flip it. Stick it. See ya later. Bye. — LehtMoJoe